Ashigaracha: Fragrant Green Tea with the Perfect Balance of Umami, Astringency, and Bitterness
Kanagawa Agricultural Cooperative Tea Industry Center Direct Sales Office 
The Tanzawa-Hakone Foothills region of northwestern Kanagawa Prefecture is blessed with the ideal climate conditions and natural features for growing tea, including relatively hot and humid weather and a significant difference between daytime and nighttime temperatures. Tea grown here and processed, heated, and blended at the Kanagawa Agricultural Cooperative Tea Industry Center for the ultimate in flavor and aroma is marketed under the Ashigaracha brand.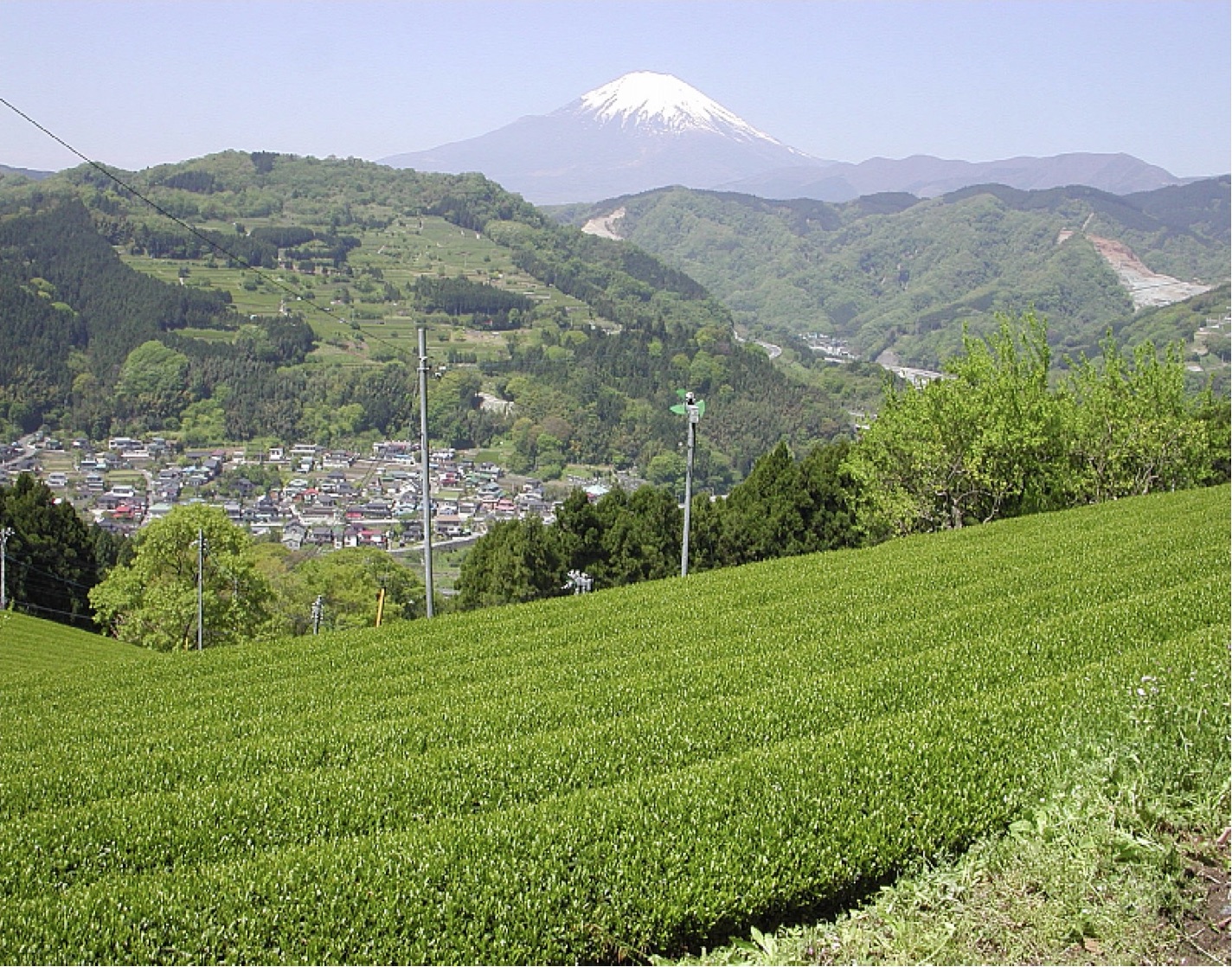 The different types and blends of Ashigaracha tea—like the balanced Yabukita, or Asatsuyu, with its outstanding color and flavor—offer a range of flavors and aromas. Finding the one that suits you best is a delightful journey unto itself.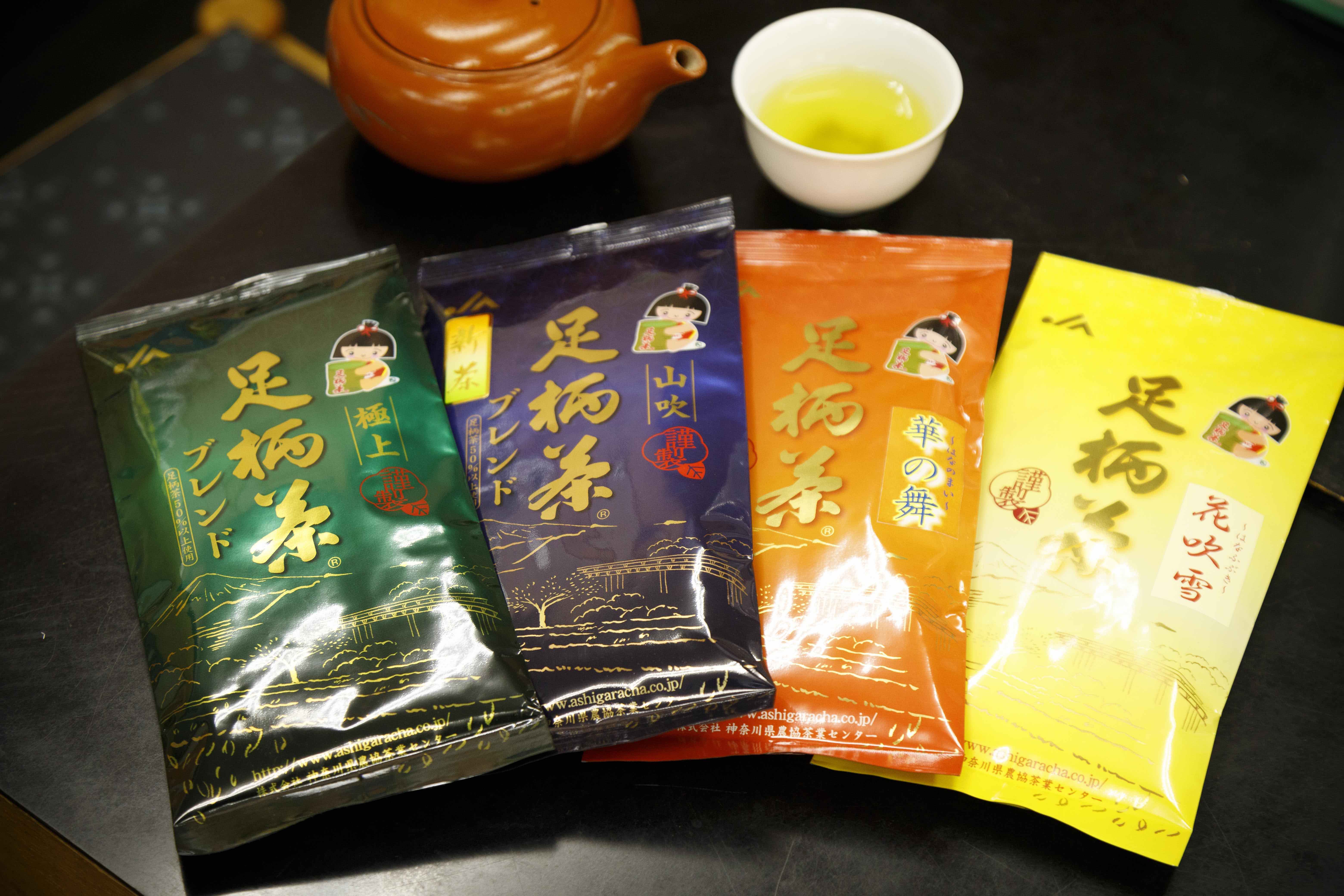 Hakone Foothills Black Tea, made with Ashigaracha leaves, is a new addition to the lineup. This tea is available bagged or in a re-sealable can, giving traveling black tea lovers the helpful option of being able to enjoy it with ease at their destination.

Full-scale production of Ashigaracha began after the Great Kanto Earthquake of 1923. The initiative began as a strategy for revitalizing the economies of mountain villages that suffered great damage in the earthquake.
Next to the Ashigaracha factory store is a monument to the recovery.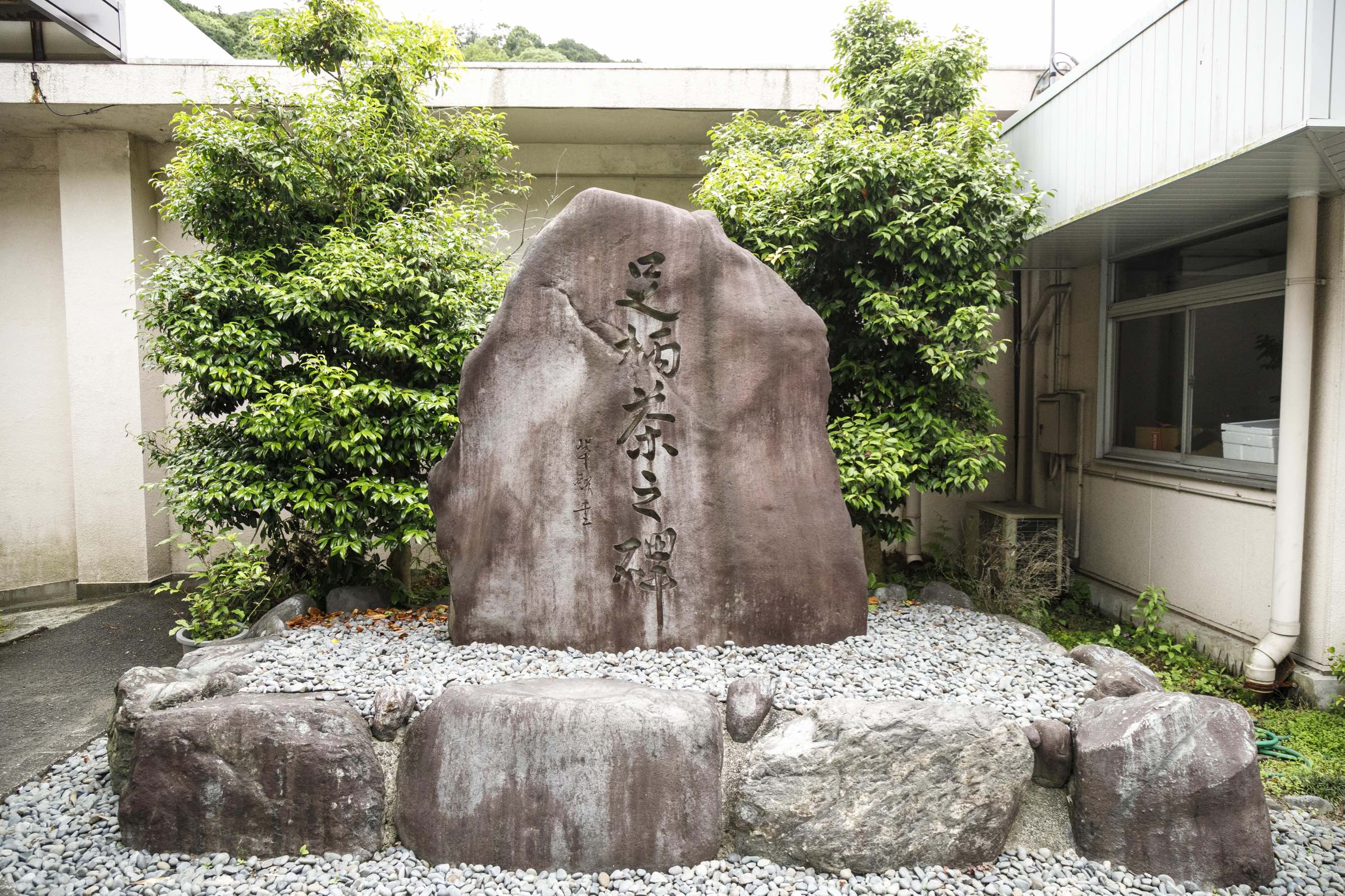 How to Make Great Tea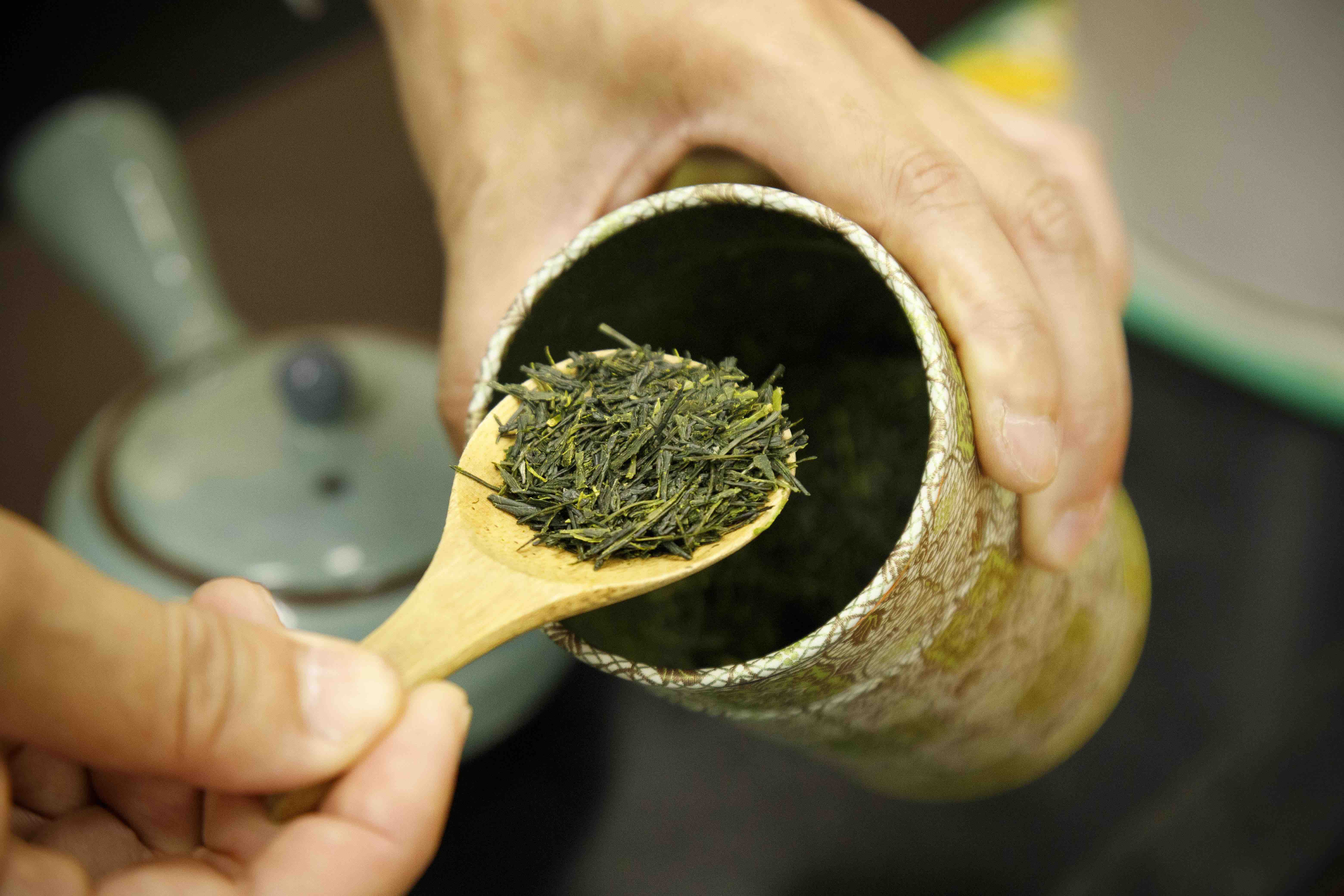 1. Measure out the tea leaves
Aim for about 3 grams/1 teaspoon of tea leaves per person. Place the leaves in a teapot.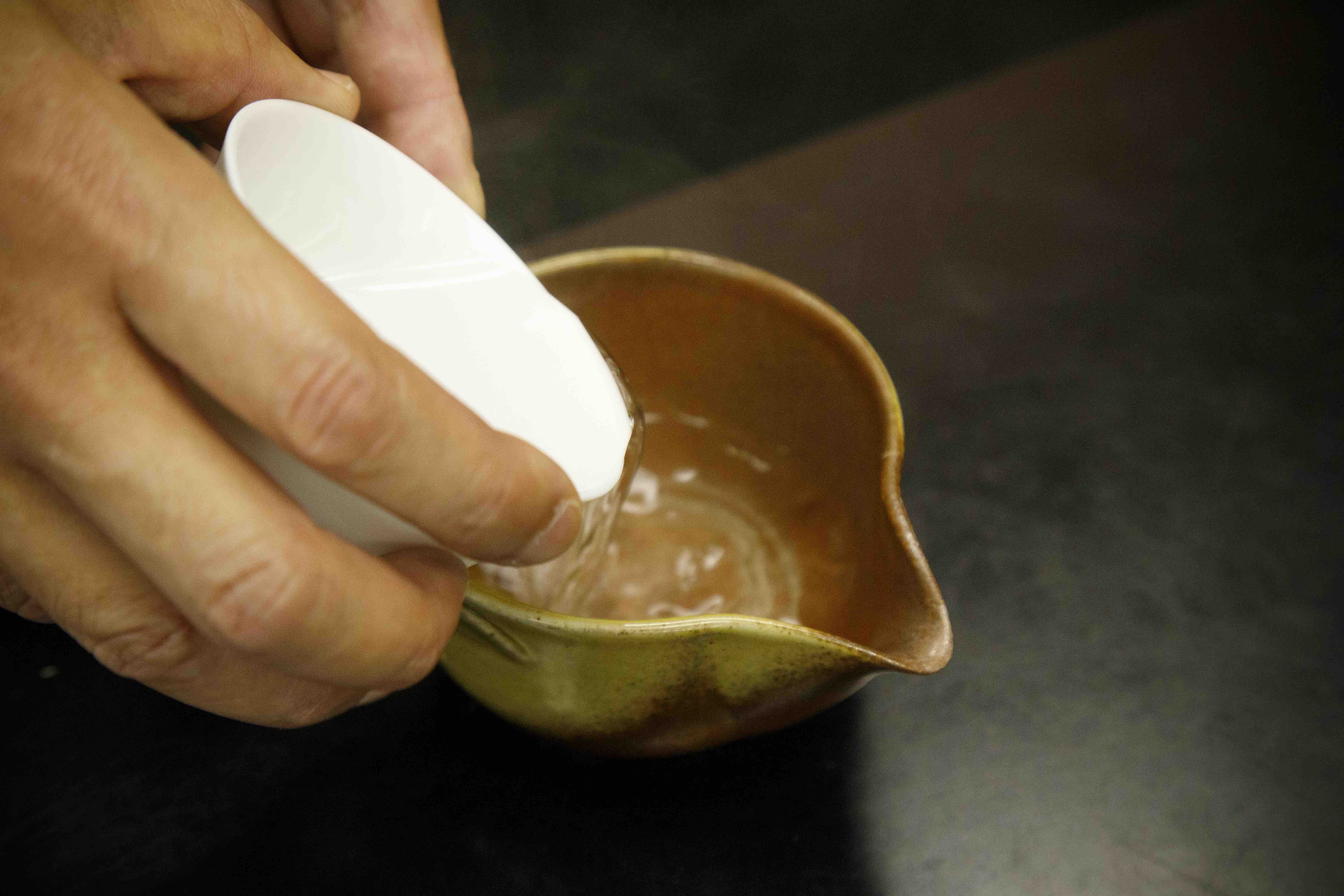 2. Manage the water temperature
Pour hot water into a teacup until the cup is about one eighth full, and replace it to bowls to make it cool.
The key to great Japanese tea is the temperature of the water, and the best temperature for green tea is 70 degrees Celsius. Depending on the season, when hot water is transferred from one container to another, its temperature drops by about seven degrees Celsius, so it is possible to use bowls, mugs, or other appropriate containers to manage the temperature of your water.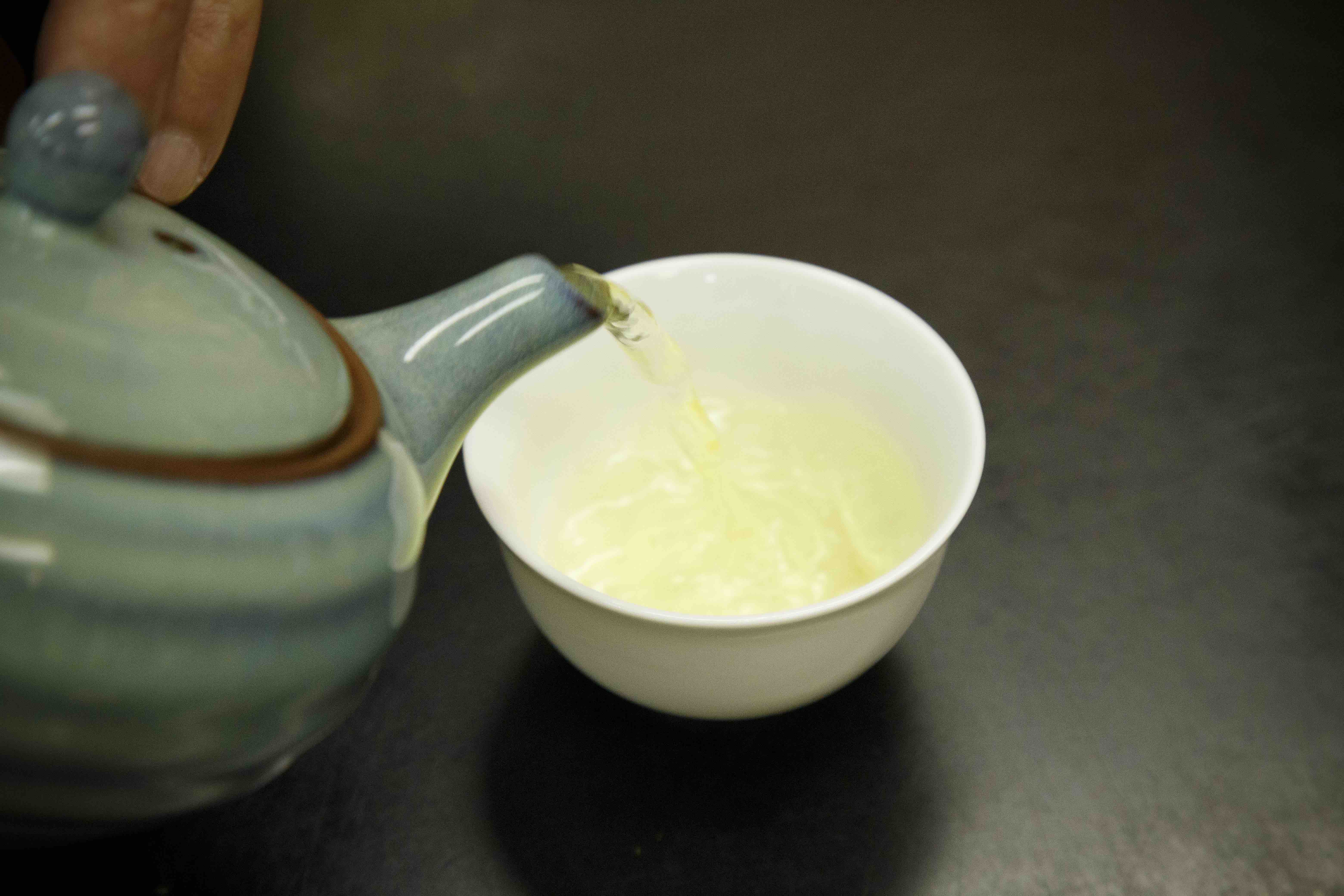 3. Steep carefully and pour completely
The tea should be steeped for about one minute.
The umami of the tea will be concentrated in the last drop, so the key is to pour out all of the tea.

Ashigaracha has a distinctive and beautiful bright golden yellow color.
The amount of tea leaves and temperature of the water used both have an impact on the color, flavor, and aroma. Please feel free to adjust to taste.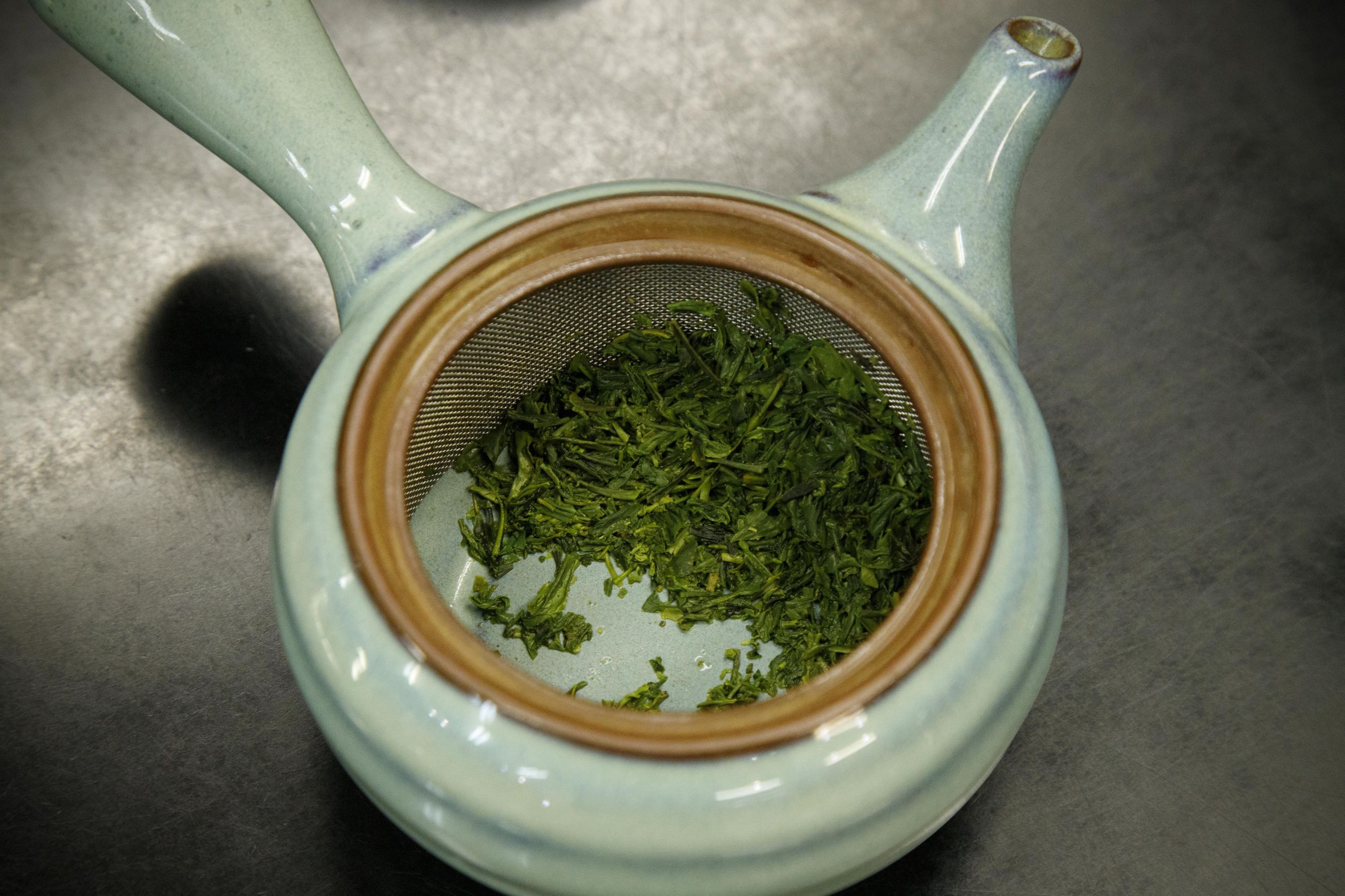 As long as no water is left in the teapot, you can make tea with the same leaves a second time, and it will still taste great.
By making the second infusion at a slightly higher temperature, you can enjoy an entirely different flavor and aroma experience.
This store sells Ashigara tea produced in Yamakita Town, Matsuda Town, Minamiashigara City, Kaisei Town, Nakai Town, Odawara City, Yugawara Town, Manazuru Town, Hadano City, Kiyokawa Village, Aikawa Town, and Sagamihara City (former Tsukui County), as well as tea utensils, sweets, and local specialty products.
* Ashigara tea can also be purchased via mail order or at Kanagawaya on the second basement floor of the Sogo Yokohama complex.

Address

652 Kawanishi, Yamakitamachi, Ashigarashiga-gun, Kanagawa

TEL

0465-77-2001

Business Hour

8: 30〜17: 00

Map