Video Art and photography
2019.07.13
New York, Paris, London, Berlin ... Take a trip around the world in a movie
Kamakura City Kawakita Film Museum Period: 2019.07.12-2019.10.06
Ends in 16 days
「Special exhibition Around the world in movies」
(Please note that this page was created using Google's automatic translation service and understand that because of this, its translation may not necessarily be accurate.)
Movies bring us to various places in the world. The scenery I saw in the movie will soon be engraved in our memories, and I often feel friendliness and nostalgia in places I have never visited. What kind of stories have been spun all over the world? What were the main characters of the movie looking at? New York, London, Paris, Rome, Berlin, Tokyo, Taipei, Buenos Aires, Mexico City ... In this exhibition, we will follow the location of the movie based on movie materials such as still photos and posters. Please enjoy a round-the-world journey through movies.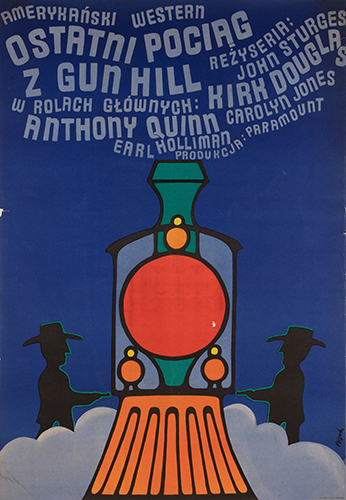 Polish version of "Gunhill no Toto" (1959, USA)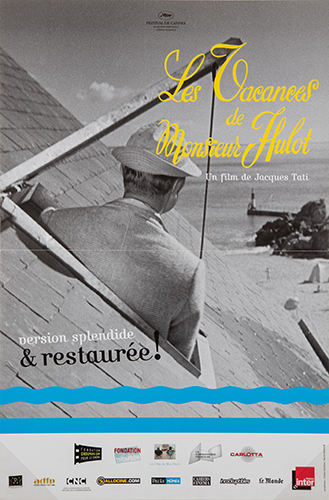 French version of my uncle's vacation (1952, France)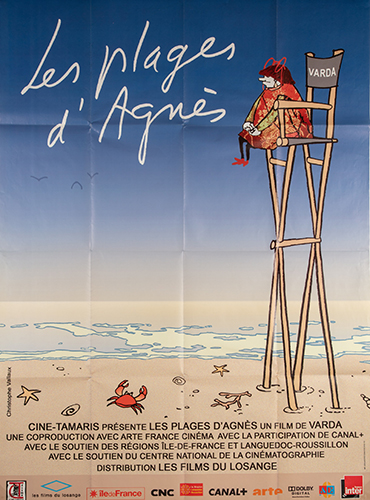 French versionThe beach of Agnes (2008, France)
《Highlights》
About 100 posters and still photos of movies set in various parts of the world will be on display. (Many valuable and original posters are on display!)
Introducing a map panel that details the location and location of the movie. (For overseas travel reference!)
In collaboration with Kamakura FM's program "Seaside Avenue", we will hold a concert "Travel, Film and Music" to travel the world with film music.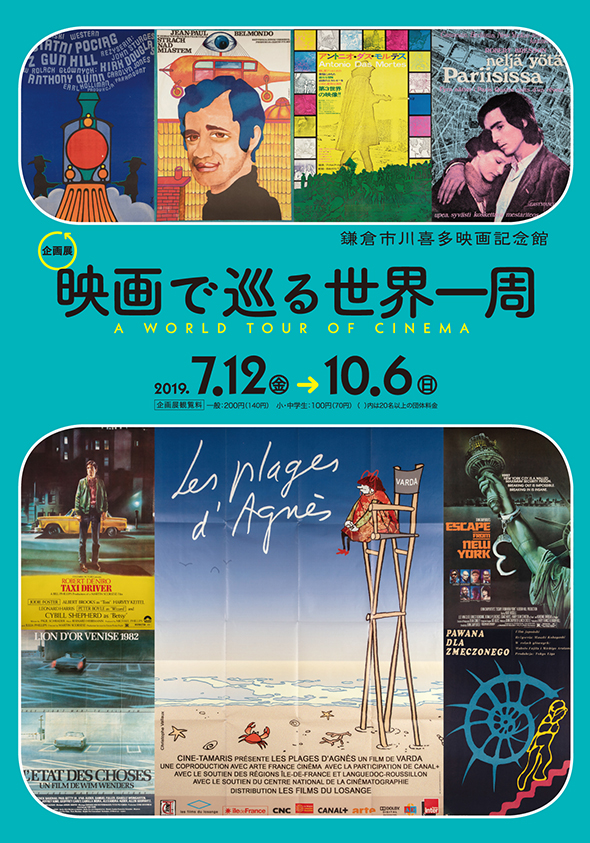 Special exhibition Around the world in movies
[Date and time] July 12 (Friday)-October 6 (Sunday) 9:00 to 17:00 (Last entry is 16:30)
[Venue] Kawakita Movie Memorial Hall, Kamakura
[Closed] Monday (Open if Monday is a public holiday, closed on the following weekday)
[Price] General ¥ 200, Elementary / junior high school ¥ 100
[TEL] 0467-23-2500 (Kamakura City Kawakita Movie Memorial Hall)
* Movie viewing fee is not included.
"Paris, Texas" (1984)


© 1984 REVERSE ANGLE LIBRARY GMBH, ARGOS FILMS SA and CH RIS SIEVERNICH, PRO-JECT FILMPRODUKTION IM FILMVERLAG DER AUTOREN GMBH & CO. KG
"Berlin Angel Poetry" (1987)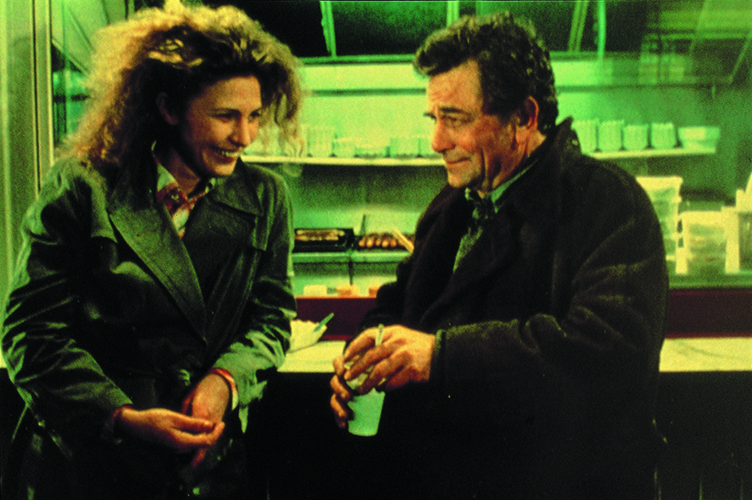 © 1987 REVERSE ANGLE LIBRARY GMBH and ARGOS FILMS SA
"La La Land" (2016)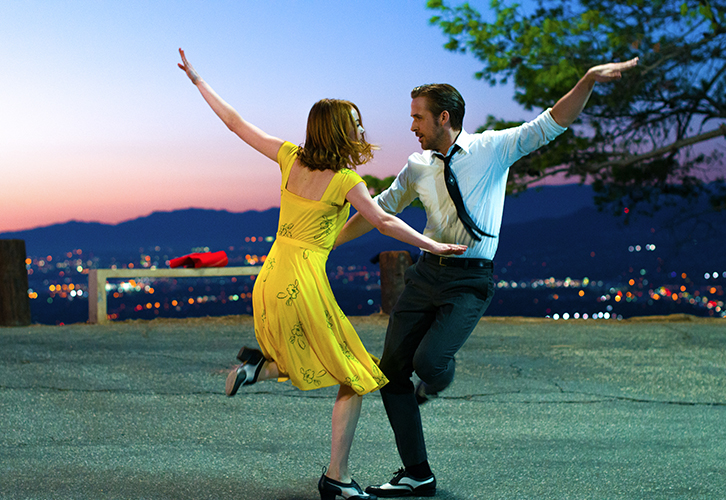 © 2017 Summit Entertainment, LLC. All Rights Reserved.
《Screening work》
"Uninvited Guest" (1967), "La La Land" (2016), "Paris, Texas" (1984), "Berlin Angel Poetry" (1987), "Underground" ( 1995), "Return to Ganges" (2016), "Let's go home" (2017), "My village was a battlefield" (1962), "Keto and Kote" (1948), " "Let's go back to the field" (2017), "1987, The Truth of a Fight" (2017), "Love Dust" (1987), "The Road of First Love" (1999)
* The detailed screening schedule is at the Kawakita Movie Memorial Hall in Kamakuraccc; "> Please visit the official website .
[Price] General ¥ 1,000, Elementary and junior high school students ¥ 500
* You can also see the exhibition by presenting the ticket.
* You cannot enter if the ticket is sold out.
[Ticket sales] Tickets are generally sold from the third Saturday of the previous month.
■ Kamakura City Kawakita Movie Memorial Hall TEL.0467-23-2500
■ Taraba Shobo TEL.0467-22-2492
■ Shimmori Book Store (Kamakura Store) TEL.0467-22-0266
■ Joshuya (Ofune Station) TEL.0467-43-1000
"Keto and the Iron" (1948)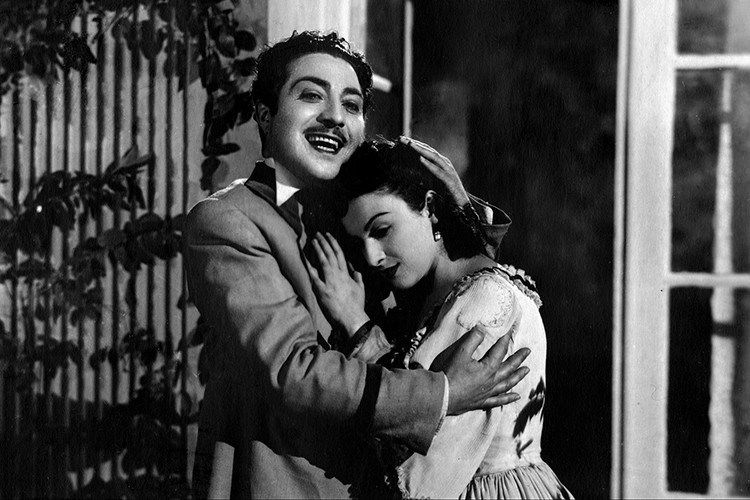 "1987, the truth of a battle" (2017)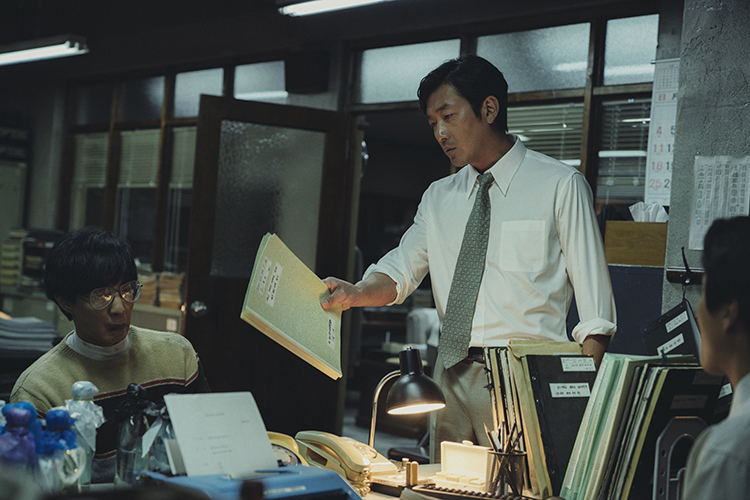 © 2017 CJ E & M CORPORATION, WOOJEUNG FILM ALL RIGHTS RESERVED
August 17th (Saturday) ticket release!
<< Related Events >>
Special screening in which country experts explain the background of the movie "A Journey to Georgian Films: Ask the Georgian People and Culture"
[Date / Time] September 8th (Sunday) 13:30-After "Kete to Kote" screening
[Guest] Takehide Harada
[Price] General ¥ 1,500, Elementary and junior high school students ¥ 500
Special screening in which country experts explain the background of the movie
"Light and Shadow of the Korean Democratization Movement-Toward a Further Understanding of '1987, The Truth of a Fight'"
[Date / Time] After screening on Saturday, September 21, 13:30-"The Truth of a Fight, 1987"
[Guest] Asahi Homori
[Price] General ¥ 1,500, Elementary and junior high school students ¥ 500
Around the world concert with movie music
"Travel and movies and music"
[Date / Time] September 14 (Sat) 14: 00-
[Guest] Hiroshi Shiozuka (guitar), Emi Matsushita (唄), Aki (唄)
[Price] General ¥ 2,000, Elementary and junior high school students ¥ 1,000
The Kamakura Kawakita Movie Memorial Hall was opened in April 2010 on the former residence of Kawakita Nagamasa and Kashiko and his wife, who greatly contributed to the development of the movie, in preparation for the development of film culture in Kamakura City. In this memorial hall, you can browse movie related materials and search the web, including exhibition of movie materials and movie screenings. Lectures, lectures and workshops are also held throughout the year.

The building is a one-story Japanese-style building that expresses the image of a sukiya building and harmonizes with the surrounding environment. Itao also restored the original image, and the lush gardens can be seen from the bright and wide opening of the exhibition room, creating a calm atmosphere in the ancient city of Kamakura.

*******************************
Although it is close to Komachi-dori, which is bustling every day, it is located in a quiet environment that you can't think of just entering the back, so you can spend a relaxing time like the ancient capital of Kamakura. In addition, the movie theater lights have now disappeared from Kamakura City, but in theaters equipped with film projectors, masterpieces of ancient and modern east and west are regularly screened, allowing you to enjoy movies on a large screen. .

*******************************

"access"
● Get off at JR Kamakura Station / Enoden Kamakura Station East Exit
● 8 minutes on foot from Komachi Street to Hachimangu Shrine

Address

2-2-12 Yukinoshita, Kamakura City, Kanagawa Prefecture

TEL

0467-23-2500

Business Hour

9: 00 ~ 17: 00 (Last admission until 16:30) [Closed days] Every Monday (Open if Monday is a holiday, the next weekday will be closed), New Year's holiday, Exhibition change period, etc.

Credit Card

Impossible

Parking Area

No (There is no parking facility, so please use public transportation.) * However, there is one parking space for people with disabilities.

Reserve

Available (in principle, movie tickets are available at the Memorial Hall, Shimamori Shoten, Taraba Shobo, and Joshuya from the third Saturday of the month prior to the screening date, but telephone reservations are not allowed)

Average Usage

[Viewing fee] (Normal exhibition) General ¥ 200, Elementary and junior high school students ¥ 100, (Special exhibition) General ¥ 300, Elementary and junior high school students ¥ 150 [Movie viewing ticket] (Normal screening) General ¥ 1,000, Elementary and junior high school students ¥ 500, (Special screening) General ¥ 1,500, Elementary and junior high school students ¥ 750 * Please contact the memorial hall for more details on discount fees.

Map