Art and photography
2019.08.13
What kind of dialogue do you have in front of the work of the four artists?
YOKOHAMA CIVIC ART GALLERY Period: 2019.09.20-2019.10.12
Ends in 22 days
「New Today's Artist Exhibition 2019 After Dialogue」
(Please note that this page was created using Google's automatic translation service and understand that because of this, its translation may not necessarily be accurate.)
(TOP image) Yusuke Kamada "The House" 2018 / Thursday, mirror, glass, 3 video projection / 9552 x 8230 x 6273mm / "How Little You Know About Me" Courtesy of MMCA, Korea / Photo by Moon June Hee / Supported by NICE Korea * Reference work
The "New and Today's Artist Exhibition" is an annual event that introduces the trend of contemporary art that started in 2016, inheriting the philosophy of the "Today's Artist Exhibition" held for 40 years from 1964 when the Yokohama Citizen Gallery opened. It is an exhibition. This year, it will be composed of four groups of artists working in Japan and overseas, with the subtitle "After Dialogue". The works that are created while facing the people, things, places, events, and history that are encountered in the process of production, and sometimes repeating dialogues, transcend the artist's consciousness and produce various meanings and values. It has the potential to go. And we will bring a new dialogue to us who see the work.
Yusuke Kamada presents a piece of work that uncovers the eras and politics inherent in architecture and combines multiple viewpoints and voices while rethinking history. Mikiko Hara has been taking snapshots of casual sights, people's appearances, and so on, without exchanging words directly with the subject. A emblem that reflects the sense of distance and boundaries in the work while developing activities in twin units and focusing on media that keeps "I" and "others" away. Miki Kadoma, who produces a series of paintings depicting the scenery he saw while going back and forth between his hometown of Soma City, Fukushima Prefecture, and the traditional event, Soma Nomaoi, was the theme of the Great East Japan Earthquake.
Throughout the exhibition, artists and works, the exhibition will reexamine how communication is, relationships with other people and communities, and explore the sharing and potential of different values.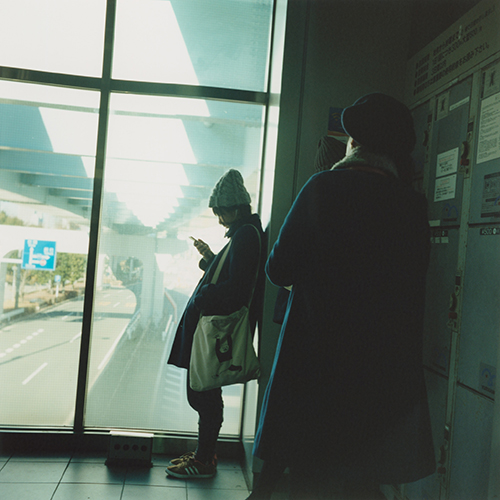 Mikiko Hara from Kyrie, Untitled 2015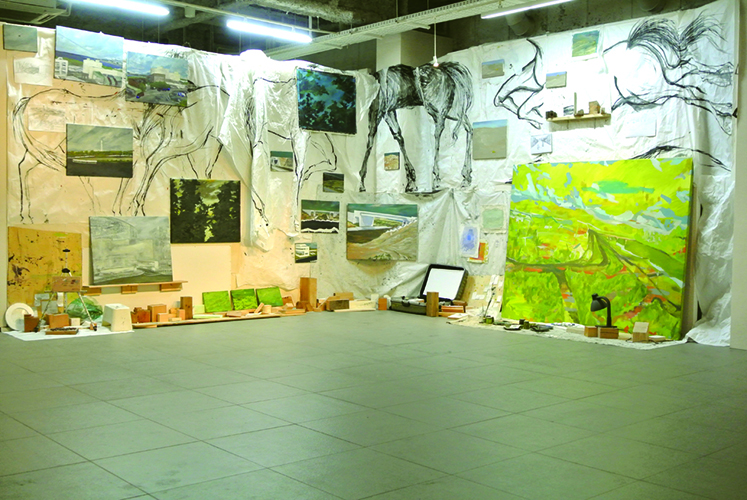 Miki Monma "Route 90 months / Jonanjima-Soma" 2013-2018 / Installation Installation view (2018 / ART FACTORY Jonanjima "OPEN SPACE 2018 A") * Reference work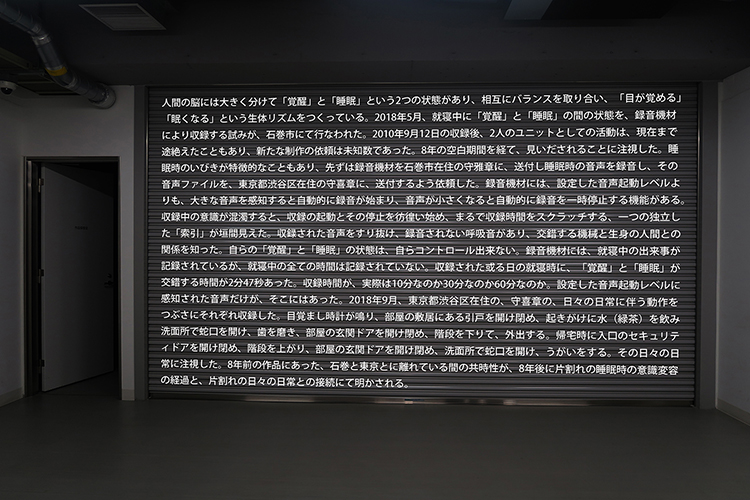 Mamoru 《AM (Dayzzz)》 2019 ※ Reference work
New Today's Artist Exhibition 2019 After Dialogue
[Date and time] September 20 (Friday)-October 12 (Saturday) 10: 00-18: 00
[Venue] Yokohama Citizen Gallery Exhibition Room 1, B1
[Exhibitors] Yusuke Kamada, Mikiko Hara, Mamoru, Miki Monma
[Price] Free
[Organizer] Yokohama Citizens Gallery (Yokohama City Arts Culture Promotion Foundation / Nishida Soumi Co., Ltd.)
[Inquiry] 045-315-2828 (Yokohama citizen gallery)
Opened in 1964, the Yokohama Citizen Gallery was said to be the first museum in Yokohama at the time. Opened in 1964 by local art enthusiasts, this facility was opened in 1964 and has been widely introducing art to Yokohama citizens for nearly half a century. In the fall of 2014, the facility was relocated and reopened on the occasion of its 50th anniversary.

Address

Kanagawa Prefecture Yokohama City Nishi Ward Miyazakicho 26-1

TEL

045-315-2828

Business Hour

10: 00-18: 00 (Last entry 30 minutes before closing) (Closed: 3rd Monday, New Year's holiday)

Map