Other traditional culture Theater / Dance
2019.09.11
Celebrate China's National Day! Also parade and Chinese lions! !
Yokohama Chinatown Date: 2019.10.01
15 days left
「2019 National Day」
(Please note that this page was created using Google's automatic translation service and understand that because of this, its translation may not necessarily be accurate.)
Celebrating the 70th anniversary of the establishment of the People's Republic of China and the 47th anniversary of the normalization of diplomatic relations between China and Japan!
"Kokukei Bunkei celebration parade" where parades are performed while performing Chinese lion dances and folk dances. Lion Dance (Blue Extract) "will be held.
Let's enjoy Chinatown in a festive mood!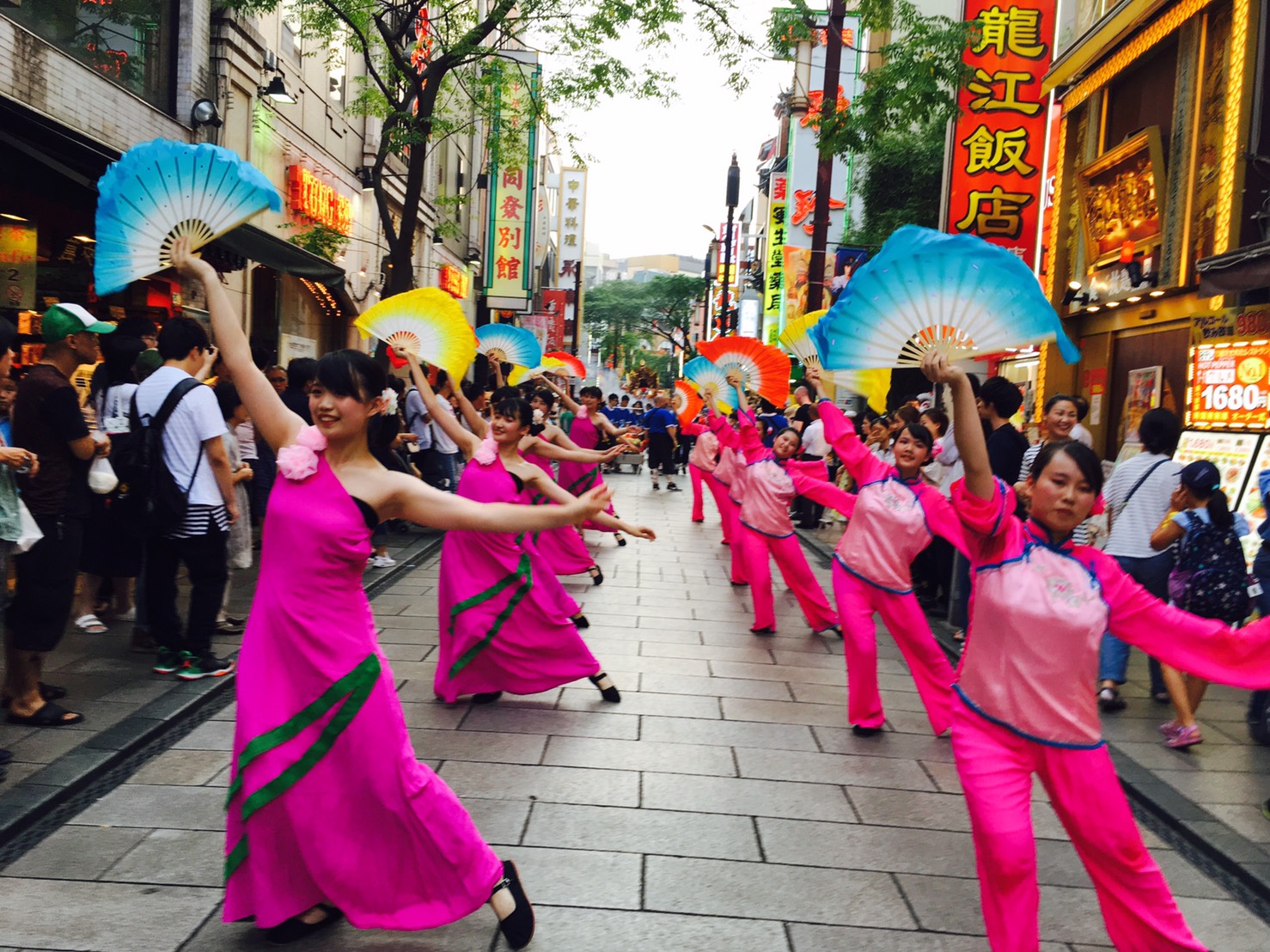 * During past events
2019 National Day
[Date / time] October 1 (Tue) * Cancelled in case of rain
[Location] Yokohama Chinatown
[time]
<National Day Blessing Parade> 12: 00-15: 00
(Location) Kanto Pass Street-Fujian Road-Ximen Street-Chinatown Boulevard-Nanmen Silk Road-Kantei Pass Street
<Celebration Lion Dance (Blue)> 16: 30-20: 00
(Location) Yokohama ChineseWhole city
[Price] Free viewing
[Organizer] Yokohama Overseas Chinese General Assembly
[Inquiry] 045-641-8606 (Yokohama Chinese general meeting)
[URL] https://www.chinatown.or.jp/event/celebration/201909_02/

Yokohama Chinatown takes its origin from Yokohama sea port opening when it was first developed as a settlement of foreign merchants. In 1868 approximately one thousand Chinese immigrants arrived here and formed settlements that have later developed to this one of the largest in the world Chinatown, with its more than five hundred restaurants. The charm of Chinatown is getting even bigger nowadays, with its Kuan Ti Miao Temple, dedicated to General Guan Yu, its Goodwill gate, built to symbolize good relations between neighboring countries and neighboring houses, and Ma Zhu Miao Temple of the Chinese sea goddess Mazu, opened in 2006.

Address

Yamashita-cho, Naka-ku, Yokohama, Kanagawa

TEL

045-662-1252

Map