Photo Art and Photography
2019.12.16
What the Jomon Pottery "Fragments" x "Newspaper" Speaks
横浜市民ギャラリーあざみ野 Period: 2020.01.25-2020.02.23
Ends in 2 days
「Azamino Photo Annual Masaru Tatsuki KAKERA Our voice exhibition that did not hear」
(Please note that this page was created using Google's automatic translation service and understand that because of this, its translation may not necessarily be accurate.)
(TOP image) Happy New Year Nissan of Technology January 1, 1964 (Showa 39) Asahi Shimbun (Photo: November 26, 2018, Nara City, Nara Prefecture)
The exhibition `` Azamino Photo Annual '', a series introducing contemporary photographic expressions, in 2019, is a solo exhibition by remarkable photographer, Masaru Tatsuki, who won the 37th Kimura Ihei Photo Award in the photo book `` Tohoku '' in 2012. It will be held.
In this exhibition, Tatsuki, who has been shooting the Tohoku climate and the lifestyle and culture of the people living in this area where shamanism has lived since Jomon since 2006, introduces the "KAKERA" series that he began shooting in 2012. . Starting with Tsunan Town, Niigata Prefecture, this series is a collection of Jomon pottery pieces, which are huge materials stored at the storages of museums and excavation sites in various places, along with newspapers used as insoles and packing in boxes. It was taken as it was stored. In front of a piece of pottery with patterns before the language, Tatsuki says, "There are things that talk to ourselves living in modern times, and the history and the past are exposed." The combination of earthenware fragments from the Jomon period and newspapers that tell the trends of the ever-changing society will give viewers the experience of witnessing the encounter between archeological relics and history.
This exhibition takes a perspective that is common to Tatsuki's previous photographs, which captures the history, traces of hands, and lost time from dialogue with things without voice and things that can not be named. This is a unique opportunity.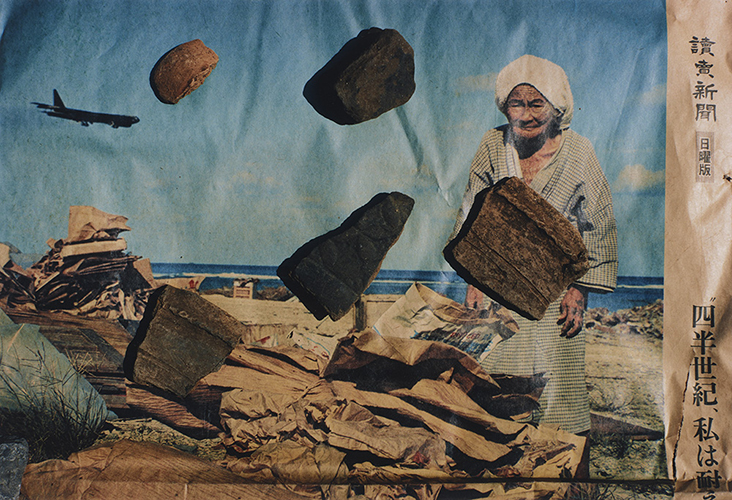 Okinawa is still enduring November 16, 1966 Yomiuri Shimbun / Photo: March 15, 2016Suginami-ku, Tokyo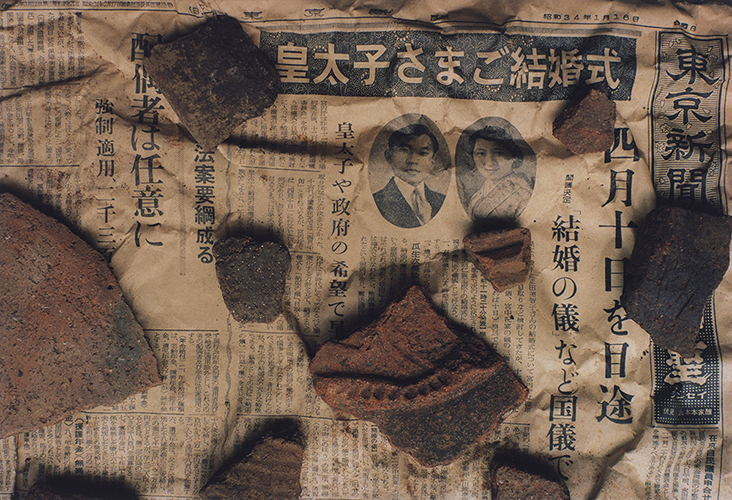 President Kennedy collapsed in a bad way November 23, 1963 Asahi Shimbun / Photograph: November 27, 2018 Nara City, Nara Prefecture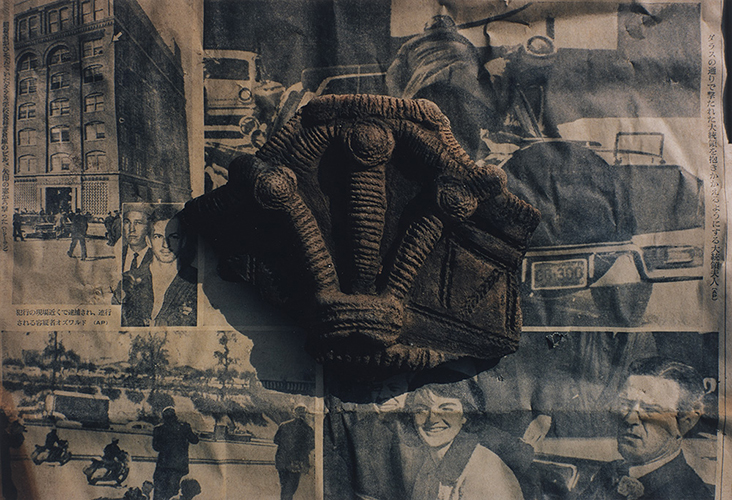 Prince's Wedding Wedding January 16, 1959 Tokyo Shimbun / Photo: July 30, 2018 Shibuya-ku, Tokyo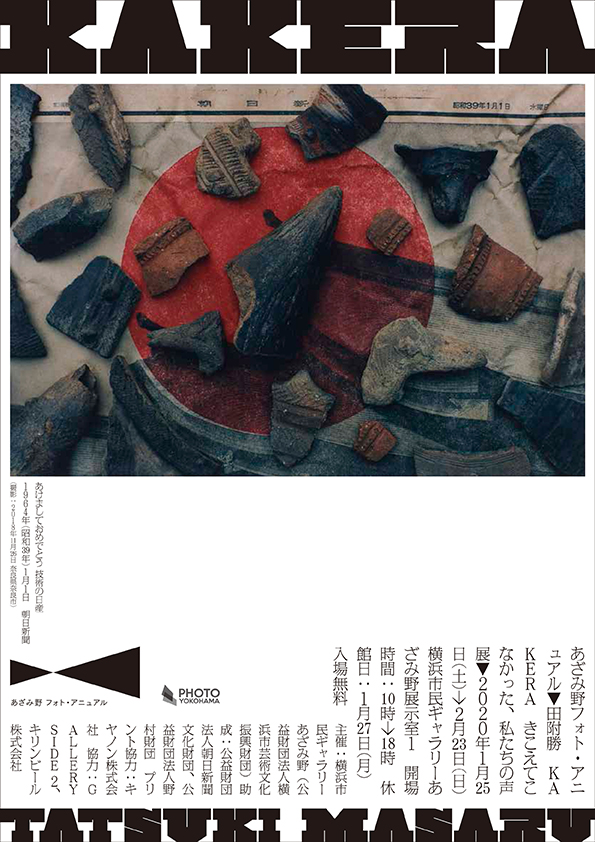 Azamino Photo Annual Tatsuki Masaru
KAKERA, our voice exhibition that didn't come up
[Date and time] January 25 (Sat)-February 23 (Sun) 2020 from 10:00 to 18:00
[Venue] Yokohama Civic Gallery Azamino Exhibition Room 1
[Closed] January 202027th (Mon)
[Fee] Free
[Organizer] Yokohama Civic Gallery Azamino (Yokohama Arts Foundation)
[Inquiry] 045-910-5656 (Yokohama Civic Gallery Azamino)
Yokohama Citizen Gallery Azamino aims to foster a wide range of creative activities that transcend genres, and to create a place where people can interact with each other through creativity. .

In addition to managing and operating the exhibition room and atelier, it also provides a place for citizens to use, and also organizes and holds independent exhibitions four times a year, as well as workshops and concerts for children and citizens.

Address

1-17-3 Azaminominami, Aoba-ku, Yokohama-shi, Kanagawa

Business Hour

Closed: 4th Monday of every month, New Year holidays, Facility inspection date

Map