Theater / Dance
2020.02.14
The puppet troupe Hitomi-za "Zukoke Time Drifting Record" is finally in the final performance !!
横浜市緑公会堂 Date: 2020.03.27
37 days to go
「Puppet Theater Hitomi-za "Zukokeke Time Drift"」
(Please note that this page was created using Google's automatic translation service and understand that because of this, its translation may not necessarily be accurate.)
The "Zukoke Time Drifting Record", which has been seen by many people nationwide since 2011, will finally be the final performance this spring vacation. Hachibee Hakase Moo-chan's Zukoke triad travels back in time during the Edo period, encounters Edo's great inventor, Hiraga Gennai, and engages in a great adventure. This was the third installment of the "Zukoke Trilogy" series, premiered in 1993, and the "Ayashi Zukoke Expedition", premiered in 2000. The last chance to meet a puppet theater trio! ! Do not miss it.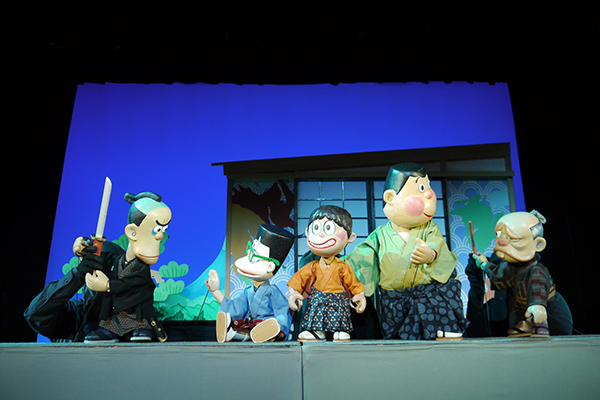 Puppet Theater Hitomi-za "Zukokeke Time Drift"
[Date] March 27 (Fri) 13: 30-
* Performance time is 90 minutes (there is a 10-minute break on the way).
[Venue] Yokohama Green Public Hall Auditorium
[Original] "Zukokeke Time Drifting" (author: Masanori Nasu, picture, Kazuo Maekawa, Poplar Publishing)
[Screenplay] Saburo Okamoto, Hiroki Nishigami
[Director] Hiroki Nishigami
[Puppet art] Yokota Sachiko
[Stage art] Masahiro Norimine
[Music] Ken Amamiya
[Performers] Hitomiza puppet theater company
[Price] (All seats reserved) General ¥ 1,900, Child (4 years old-Junior high school student) ¥ 1,600
[Ticket sales] Please apply from the ticket reservation form of the puppet theater Hitomiza.
[Organizer] Hitomi-za, Puppet Theater Company
[Inquiry] 044-777-2225 (Puppet Theater Hitomiza)
Here is the introduction of the facility.

Address

118 Terayamacho, Midori-ku, Yokohama-shi, Kanagawa

TEL

045-930-2400

Business Hour

[Opening hours] 9: 00-22: 00, [Closed] Second Monday (facility inspection day), New Year holidays (12 / 29-1 / 3)

Map