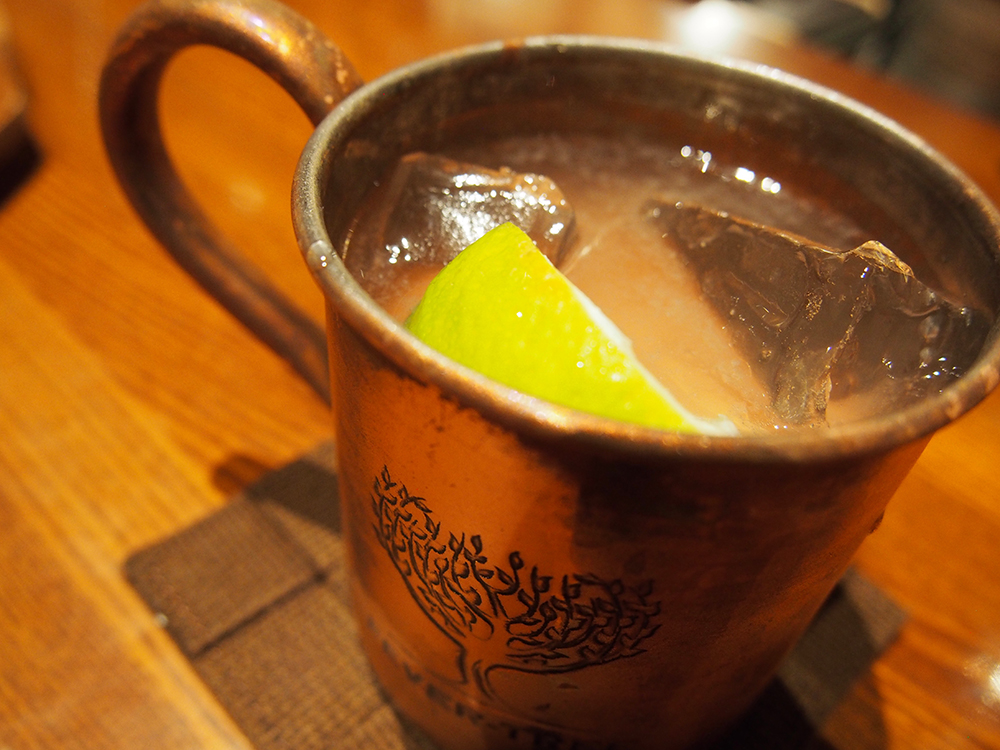 Woman Hitori
Bar
And beautiful
Have a drink
A bar series that goes out to a bar in Yokohama and spells out an encounter with a beautiful cup ♡ This time, Mr. Ohno, a bartender of the bar lounge "Seamen's Club" who appeared in this series (previous), said "Cooking is I know a delicious bar! " Located between "Noge" and "Isezakicho" where the atmosphere of the Showa era remains strong, this is also full of kitchen & bar "Barrepod" in the deep "Yoshidamachi" ♡
Yoshida Town is a place I love because it is lined with galleries, art supplies stores, and shops run by parents and children that have been passed down from generation to generation. Not to mention the small bar, the cospa that has been open before sunset is also the best izakaya, and I often go there after work. (There is also a series of walks in Yoshida-cho with a cameraman, so please check it out.)
By the way, when I open the door after waiting for the opening at 18:00, there is a brighter space in front of me than the bar I always visit in this series. The main seats are at the counter, but the food is delicious, so there is a gentle and warm atmosphere that makes you feel like a Spanish bar or Bislot. Onna Hitori, I was able to enter with confidence because there was no air peculiar to that bar, which tends to be tense for the first time.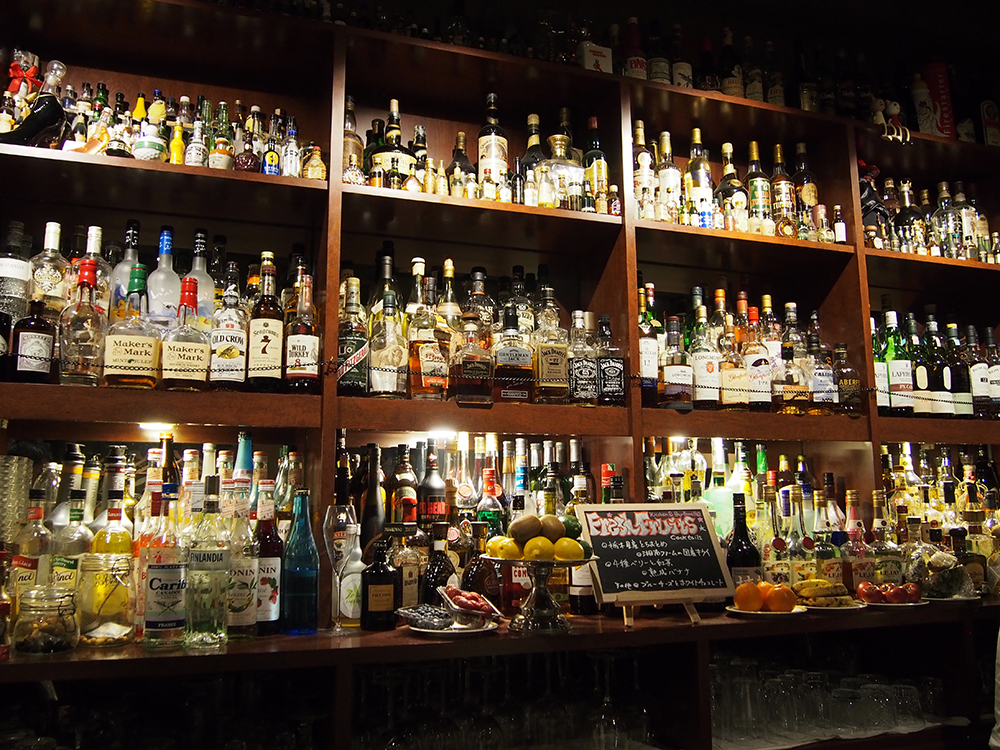 On the other side of the counter, there are three table seats for four. A menu is also available. (You don't have to worry about what to order!)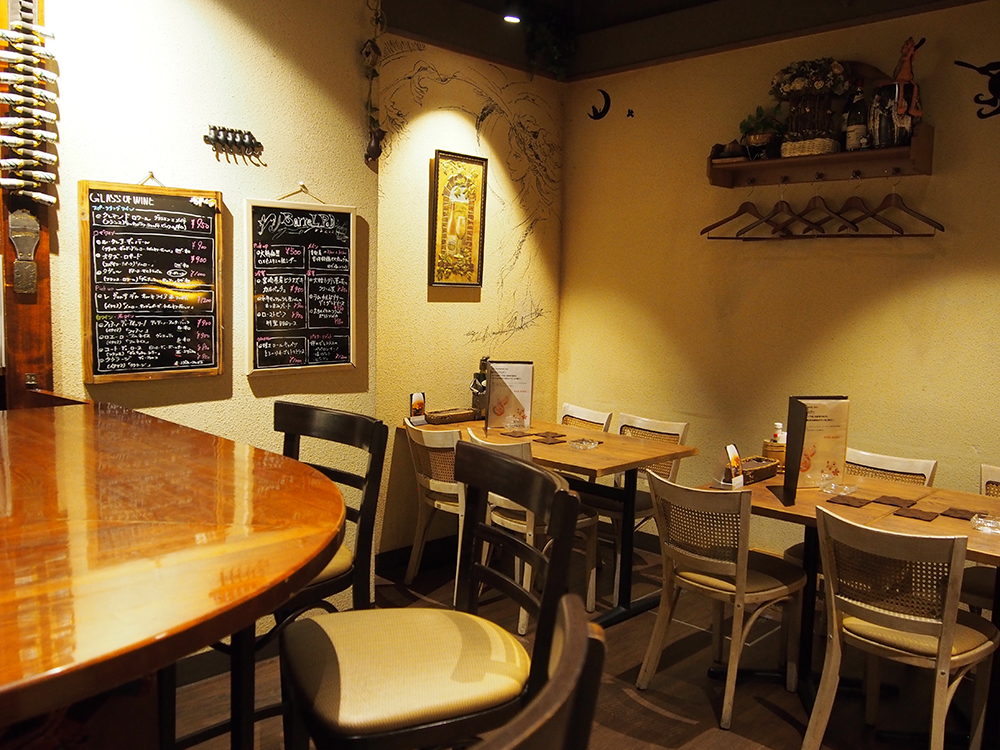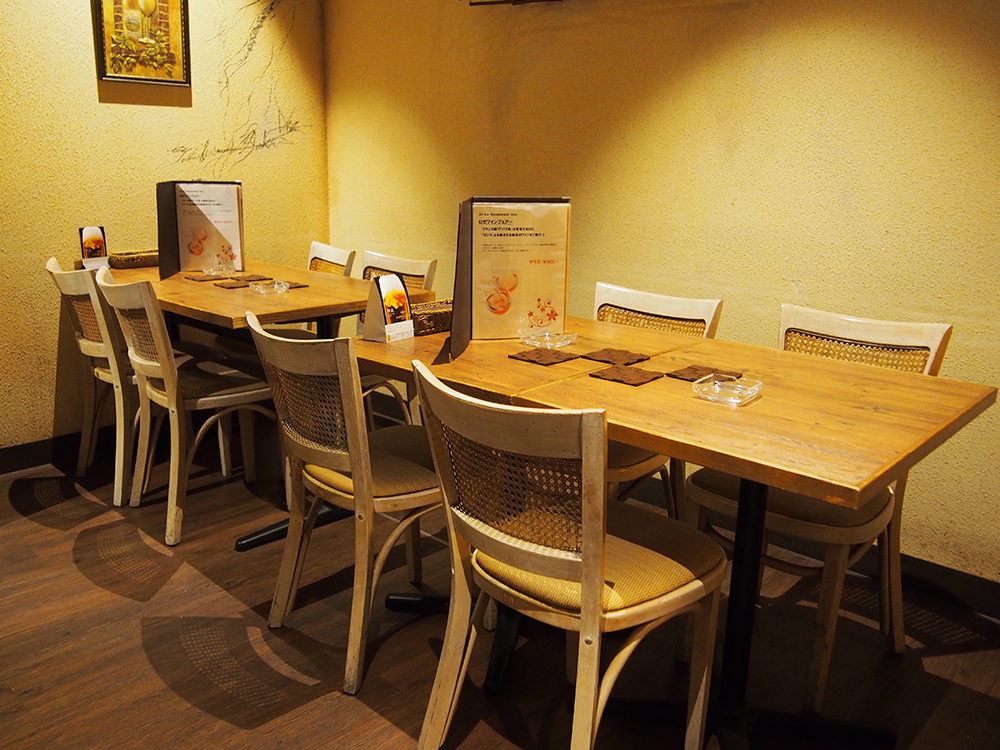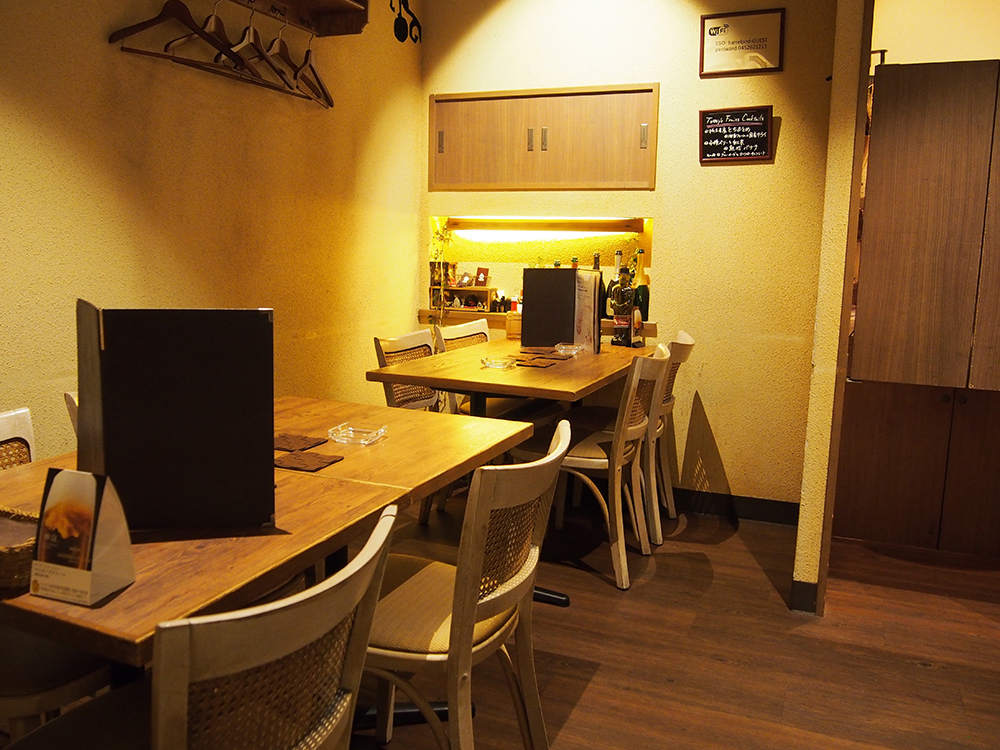 Sit at the counter and say hello to bartender Mr. Kuramoto. He asked me with a gentle smile, "What would you like to do?", And without being nervous, he ordered, "It's getting hot, so please give me something crisp and cold." Suddenly, I noticed Mr. Kuramoto's vest collar. Ah, a batch of golden grapes !! ... That's right. When asked, Mr. Kuramoto is a bartender who also has a sommelier qualification. At this shop, you can enjoy a selection of wines that you are particular about, and you can enjoy pairing according to the dishes that Mr. Kuramoto recommends ♡ As expected, it is a bar that is particular about cooking.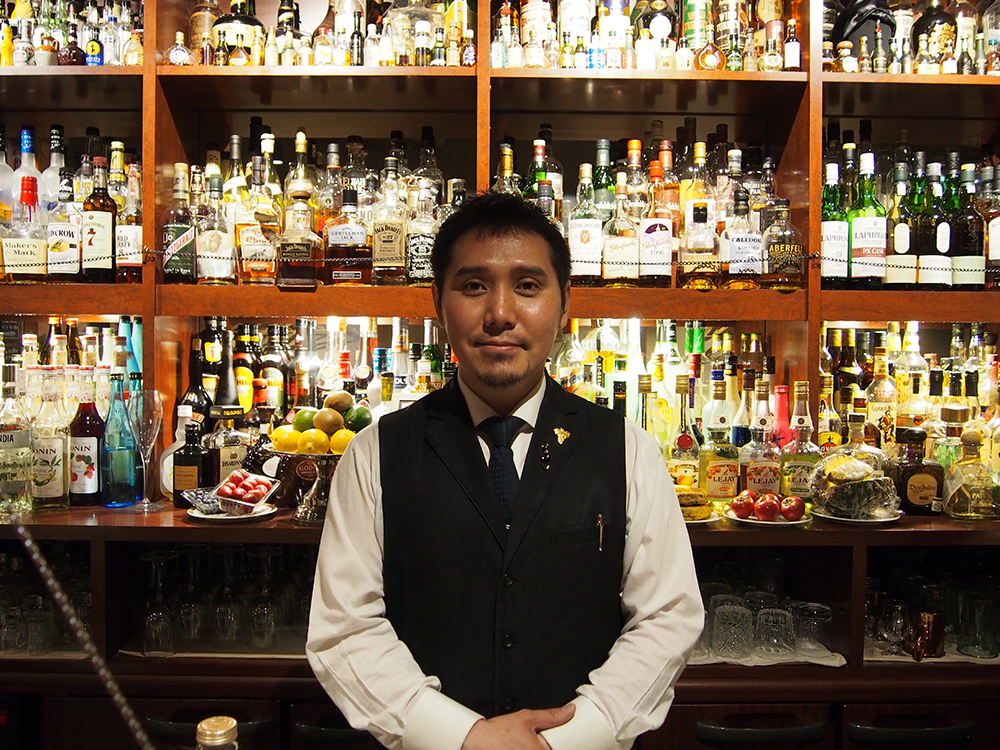 "Then, how about the Moscow Mule?", The first drink was decided. I also want to taste the dishes that go well with the Moscow Mule, so I consulted with another bartender, Tomita, and ordered a pizza that is popular with women.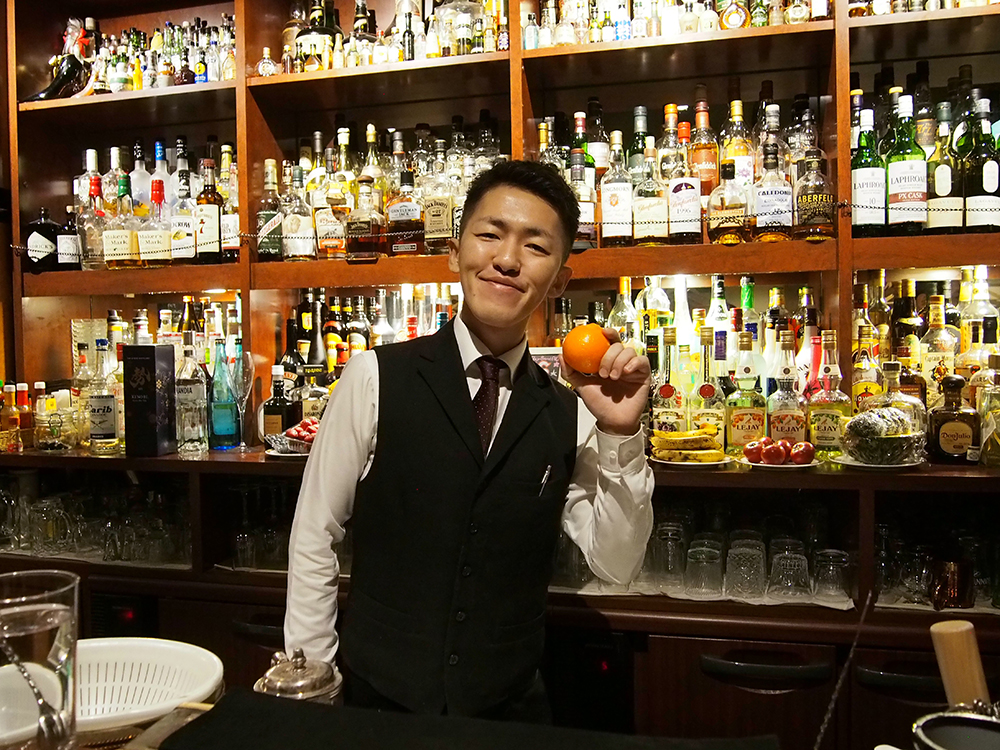 I had you make a Moscow Mule right in front of me, but the one that came out was a copper mug.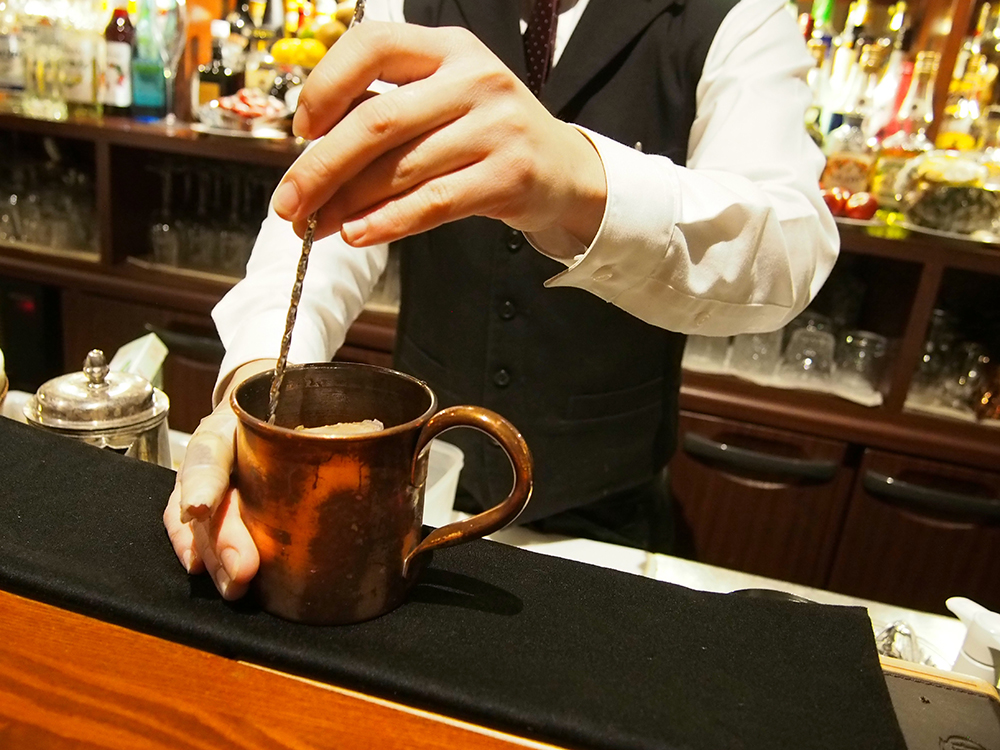 It was my first time to drink a Moscow Mule with a copper mug, and I said, "Don't you know the story of the Moscow Mule and a copper mug?" … Once upon a time, a story at an American bar. "The master of the bar who wants to sell ginger beer (the carbonated drink that became the prototype of ginger ale)", "the merchant who wants to sell copper mugs", and "the sales person who wants to sell Smirnoff vodka" each have their heads He was worried about how to hold it and sell it. Then, when the three sighed, "Let's mix ginger beer with vodka, put it in a copper mug and sell it", and the bittersweet drink was a hit.
It is a story that the Moscow Mule was born in that way. Copper mug Moscow Mule is commonplace in authentic bars. I learned one more thing !!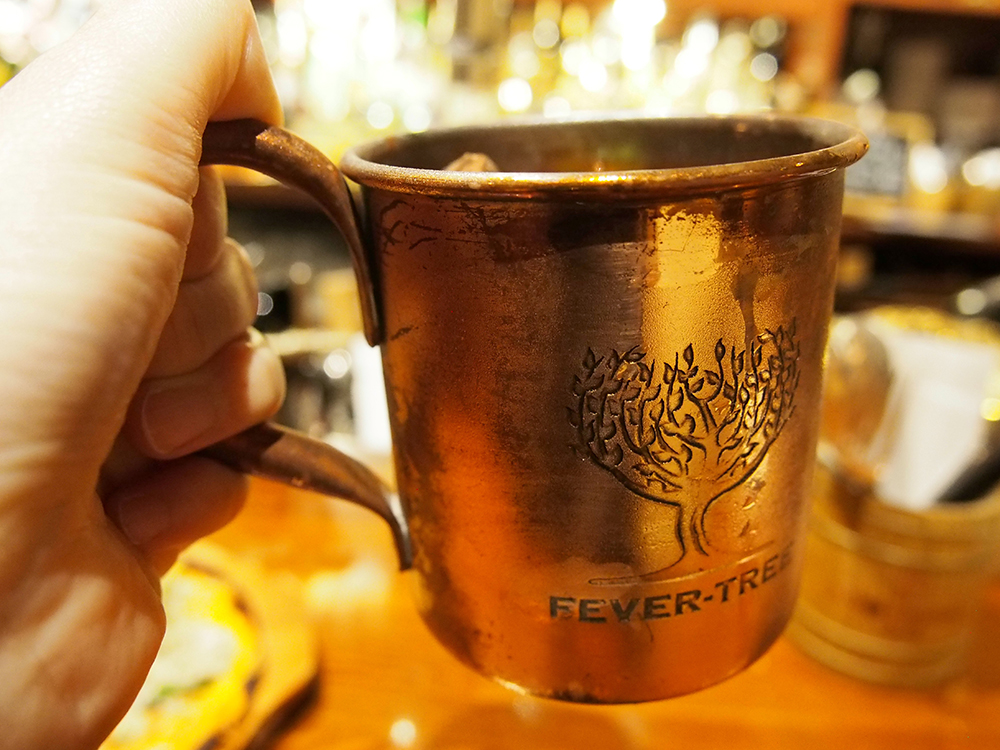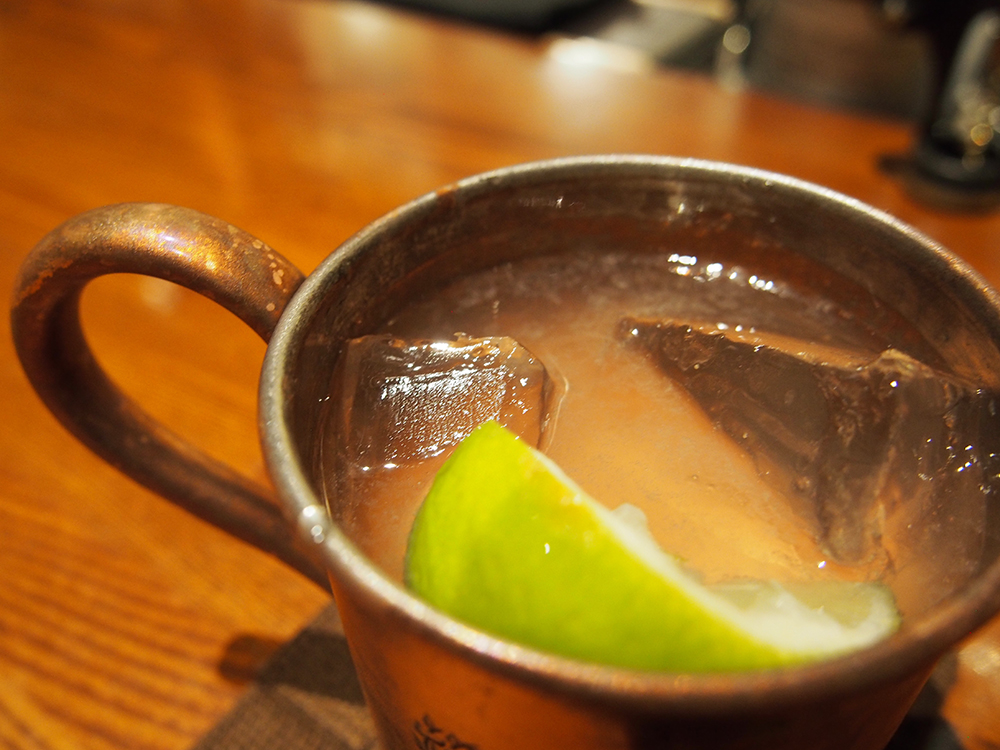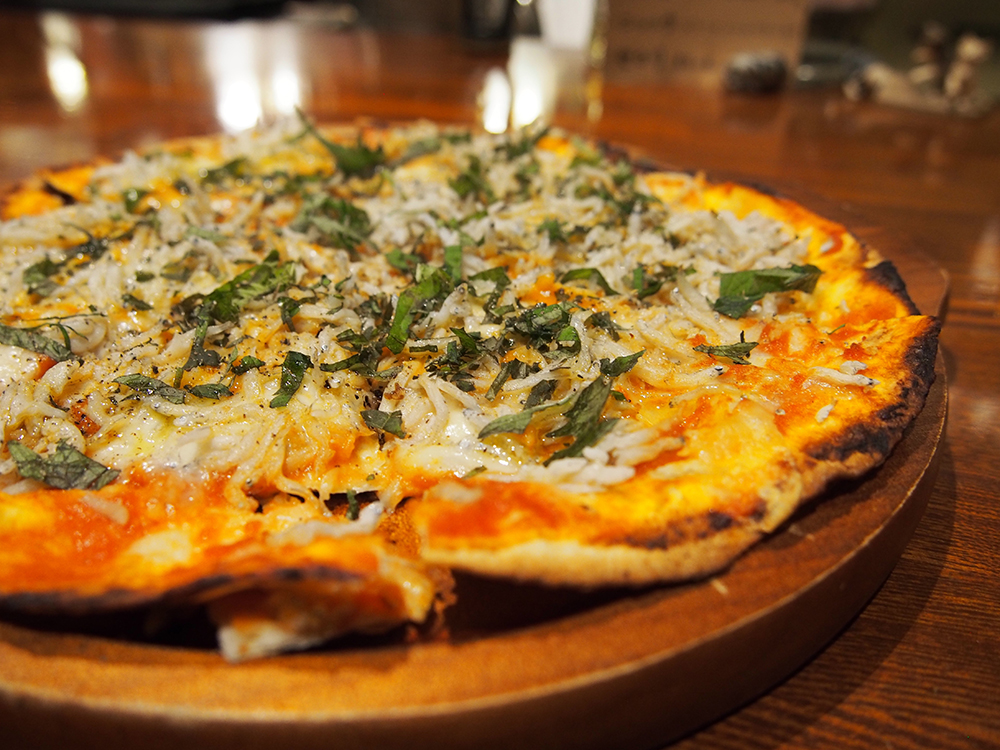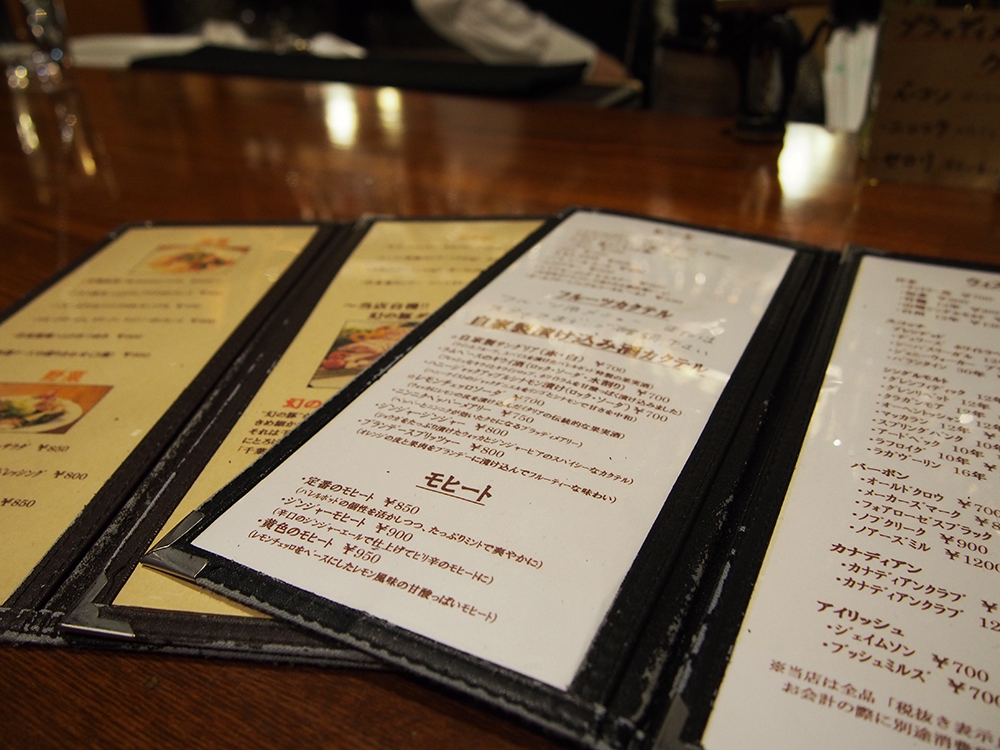 We asked Mr. Kuramoto about the charm of the bar in Yokohama. "At the bar in Yokohama, the distance between the staff and the customers is basically comfortable. At the end of work, I drop in, pinch a little while drinking my favorite drink, enjoy the conversation, change my mood and go home. I think that there are many shops where you can enjoy your own time. We also want to be in such a position as a cushioning material for on and off. "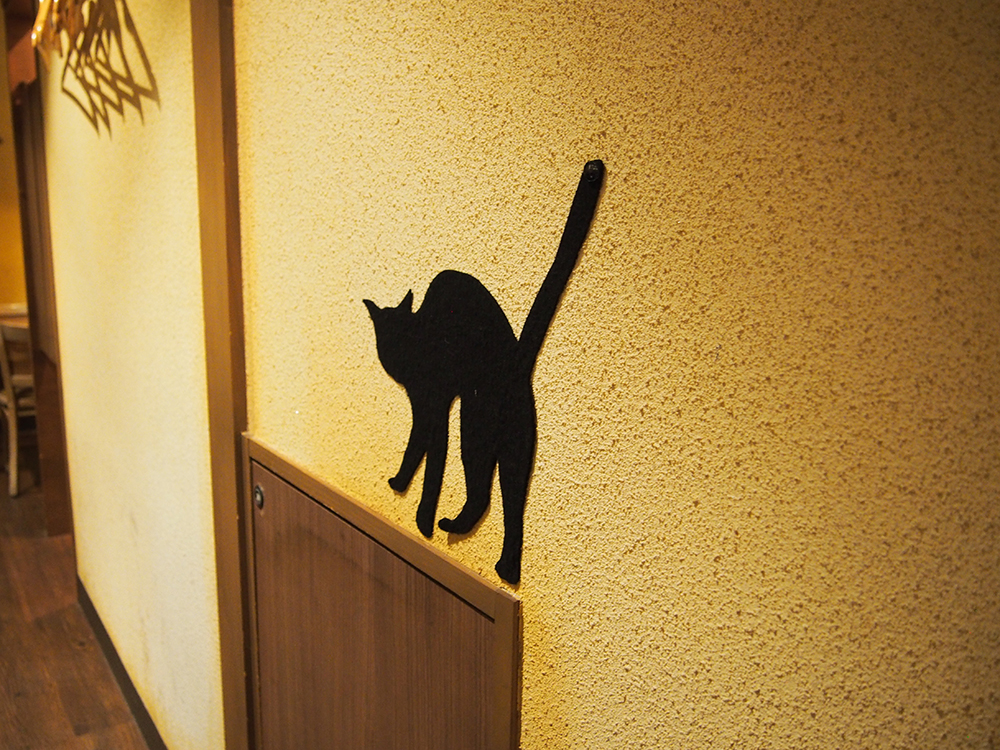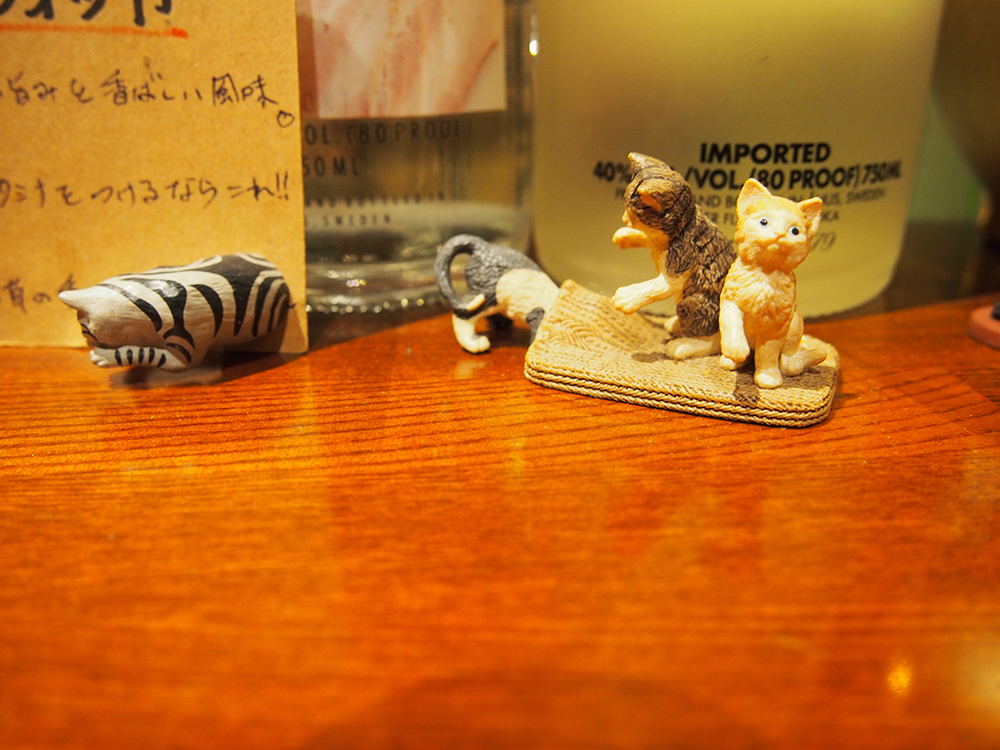 "My senior bartender told me," The priest and the bartender are a single piece of paper. "If you go to church, you can hear a lot from the priest. Similarly, we bartenders also from the counter. I try to read the customer's situation, talk to them, spend time quietly alone ... I'm trying to create a space where I can feel at ease and reset my mind, "says Mr. Kuramoto. Anyway, the female customers who are returning from work are wandering around on this day as well. "This shop is really delicious with alcohol and food. Even if a woman comes alone, it is attractive to be able to sit at the counter and spend time with peace of mind. I come several times a week," he said. Thank you.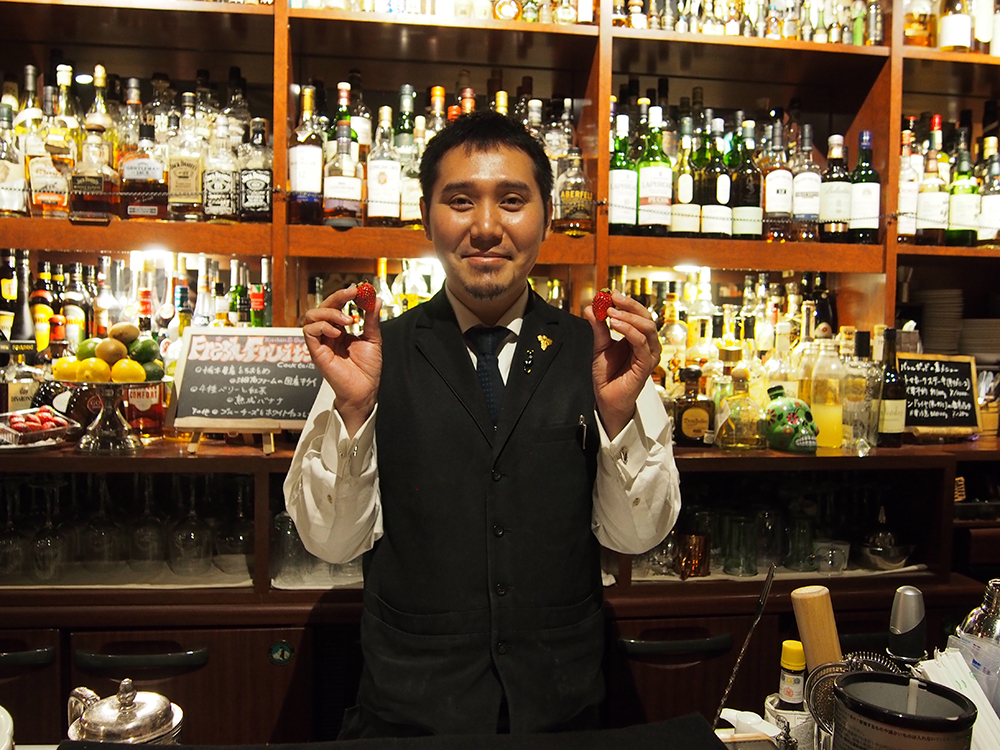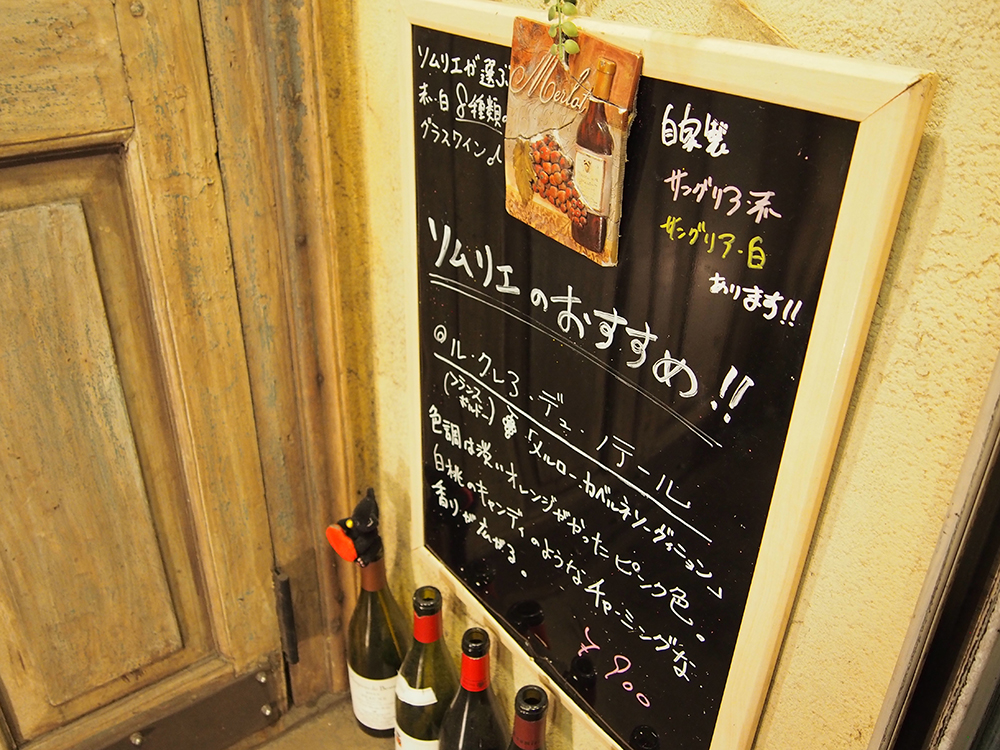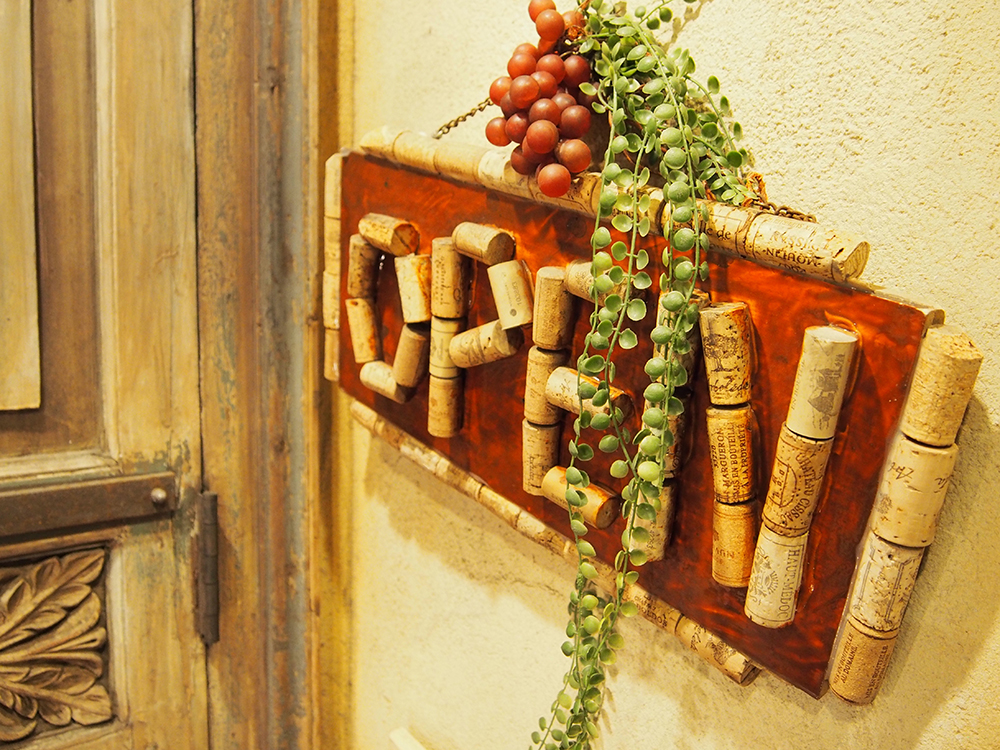 Onna Hitori is good, but this time I would like to invite a friend who loves to eat and drink. Mr. Kuramoto also chose wine ♡ Thank you for the delicious sake, food, and good time! & Thank you for the treat !!