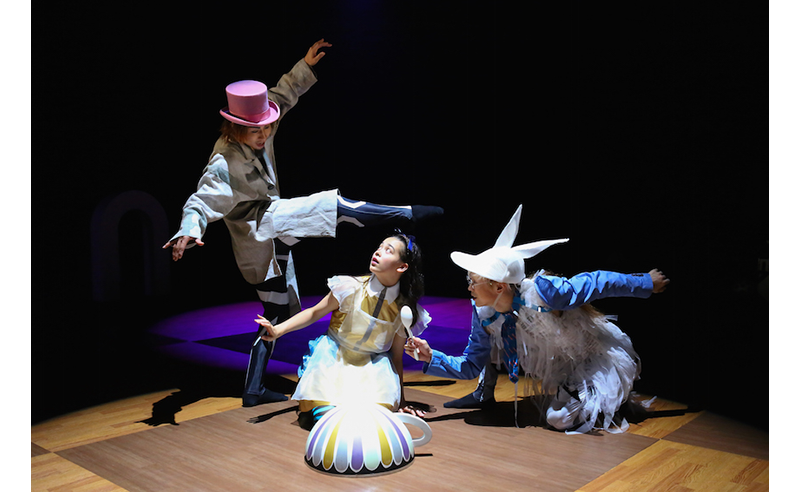 Alice, adults and children are crazy! To the wonderland of dance and Kotoba
Adults and children are getting lost Donor dance and wonderland of Kotoba! NHK Educational TV "Body at Asobo" and other popular dancers such as Moriyama Kanji and magical and pleasant dancers. Textbooks, costumes, music and other staff members who colonize the current era will unlock the wondrous, mysterious and nonsense "Alice" world!
Alice in Wonderland
[Date and time] July 29 (Sunday) 16: 30 ~, Monday 30th (Monday) 13: 00 ~ (Opened 20 minutes before each day opening)
[Venue] Mori's Hall is Shimomori Hall
[Cast] Koji Moriyama, Tomohiko Tsujimoto, Yamatake Shimajo, Naomi Shimji, Fumiya Futsumi, Maria
[Production / Choreography / Art] Koji Moriyama
[Original work] Lewis Carroll
[Text] Naoyuki Miura
[Costume] cracket in crack
[Music] Junichi Matsumoto
[Fee] (All seats free) Adult ¥ 3,500, Child (Elementary school student or under) ¥ 1,500, Oyako set (1 adult / 1 child) ¥ 4,500
※ Please refrain from entering children under 4 years old.
[Ticket Sales] ■ Ticket Move .net http://w.pia.jp/a/00123231/
<Ticket Pia> <Seven – Eleven> <Circle K. Sunkus> Please exchange. In addition to the ticket fee, a commission is charged. )
[TEL] 042-775-3811 (Forest Hall is a Shimomoto)
[URL] http://hall-net.or.jp/02hashimoto/?p=4721
※ This performance will be held on the special stage on the stage. Take off your shoes when entering and appreciate at the audience seats installed on the special stage.