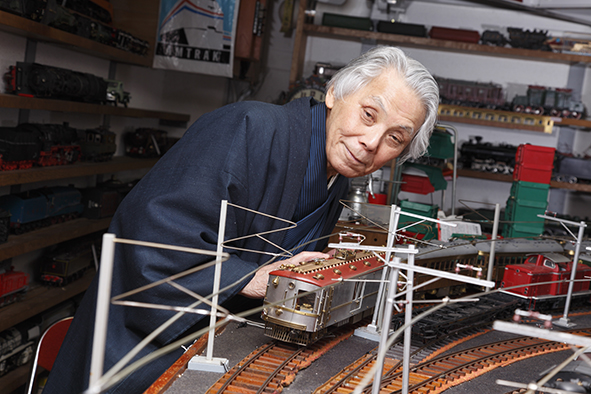 Image
Project Exhibition: "Norwegian Railroad Image Exhibition" Shintaro Hara Photographed
2018.06.06〜2018.07.09
Origin Shintaro first visited Norway in 1963. At this time, I visited Sweden, Denmark and Finland in addition to Norway and left many pictures.
After that I visited Norway in 71 years, 83 years and 91 years, especially in 1971 a picture with a commentary was also recorded at 16 mm.
In Oslo City Electric and the city Holmenkollen railroad, we photographed many vehicles and I am deeply impressed by the fact that old wooden cars of leather seats are carefully left behind.
And on a journey of limited express train from Oslo to Bergen, the second largest city in Norway, I will run about 540 km over the Scandinavian mountains over a day. On the way, in the scene where Norwegian forest runs outside the window, BGM of Hammond Organ of Mr. Shintaro Hara flows. Mournful BGM can be said as impression music of Norwegian forest by Shintaro Hara.
Town of the fjord that stands in the evening darkness Bergen has a lot of trading since ancient times and greeted me with a beautiful appearance. It was a 540 km trip on a day trip between busy business trips, returning to Oslo by the last plane this day.
Please enjoy the Norwegian journey spelled in an album containing numerous vehicle photographs together with images recorded every time visiting Norway.
Norway's railway image exhibition
[Date] 6/6 (Wednesday) – July 9 (Monday) * We exclude every Tuesday holiday.
[Venue] Hara Railway Model Museum
[Screening time] Repeated screening of about 30 minutes from 10:15
[URL] http://www.hara-mrm.com/event/event1805_02.html