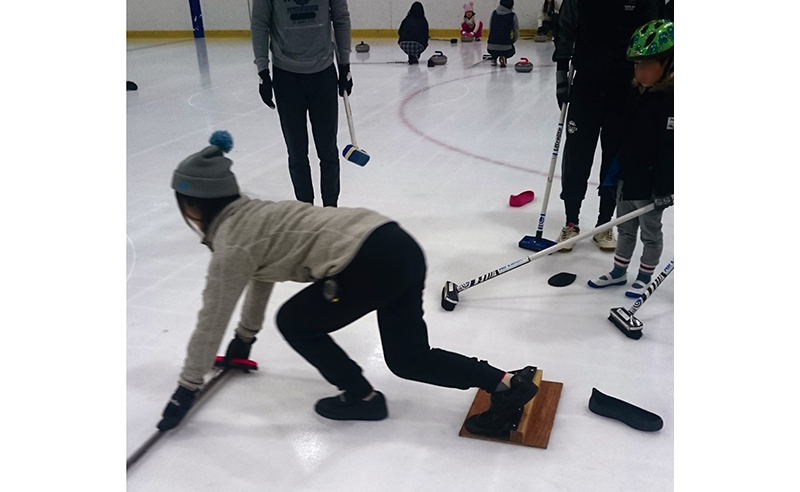 Course / workshop
Experience the fun of sports on ice and curling with parents and children
開催:2018.07.16
(TOP image) State of curling
"Curling" which became a topic on the success of Japanese athletes at the Winter Olympics this year. Even though I have seen it on television etc., there are not many people who have actually experienced it.
Makin Kodo Space Science Museum will hold a classroom where you can experience curling with parents and children collaborating with the Yokohama Bank Ice Arena. In addition to that, I will also carry out a quiz introducing the science of trivia and ice on curling. You can learn the depths of curling and the science of ice with parents and children.
Curling with parents and children!
[Date and time] July 16 (Monday · Holiday) 10: 00 ~ 12: 00 (reception 9: 30 ~)
[Venue] Yokohama Bank Ice Arena
[Subject] Elementary school student and his / her guardian (be sure to accompany one or more guardians, preschool children can not participate)
[Capacity] 100 people
[Participation Fee] Free (Free use of Yokohama Bank Ice Arena)
[How to apply] Apply in advance by "application form" on the official website or round-trip postcard (Makin Kodomo Space Science Museum "Parent-child experience! Curling"). Up to 5 people can apply simultaneously. Up to 2 guardians are allowed. Please specify the following necessary items.
(1) event name, (2) representative name (guardian), (3) postal code / address / telephone number, (4) all the names of the participants · phonetic / age / grade
[Deadline] Must arrive July 2nd (Monday)
[Inquiries] TEL.045 – 832 – 1166 (Makin Kodo Space Science Museum)
※ Curling tools will be rented at the venue.
※ The lottery result will be notified regardless of the result.
※ "Participation Notification" is required for participation. If you do not receive the breakdown by the previous day, please contact the hotel though excuse me.
* Reply of a round-trip postcard On the front side,Please enter the address and name of the representative's address.
* In case of application with round-trip postcard, the next application will be invalid, so please be careful. Also, we can not return the postcard.
■ When filled with a ballpoint pen that disappears
■ When multiple events and multiple holding dates and times are entered in one round-trip postcard
■ When there is insufficiency / incompleteness in the contents filled out
■ If you send us with a postcard other than a postcard (such as a one-way postcard)
※ We are unable to receive round-trip postcards where postage is insufficient.
Area

Yokohama City (excluding the Bay Area)