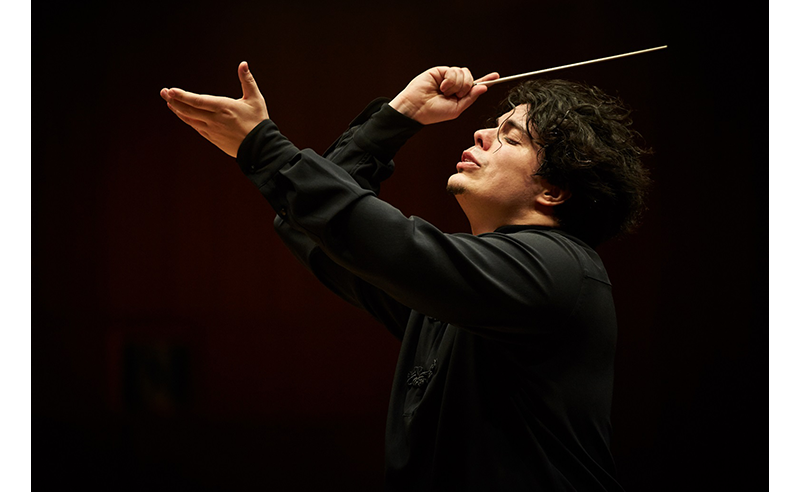 musics
Batistoni brings new impressions to masterpiece opera · aria
開催:2018.11.20
Toshihide Battistoni made his debut at the Scala at the age of 24. In Japan in October 2016 he took office as chief conductor of the Tokyo Philharmonic Orchestra, and performed numerous performances including "Otello" last autumn. Batistoni, who boldly sometimes boldly and sometimes delicately, breathes life into songs and orchestras and attracts the audience, brings forth a new impression to masterpiece opera Aria, along with four trusted singers.
Yokohama Minato Mirai Hall Opening 20th Anniversary
Tokyo Philharmonic Orchestra conducted by Andrea Battistoni
Enchanted opera aria concert
[Date and time] November 20 (Tue) 19: 00 – (18: 20 opening / scheduled for 21: 30 scheduled)
[Venue] Yokohama Minatomirai Hall Great Hall
[Cast] Andrea Battistoni (conductor), Maria Teresa Reeva (soprano), Kaname Shuzumi (mezzo soprano), Antonello Palombi (tenor), Hayato Kamie (baritone), Tokyo Philharmonic Orchestra
* Genreka · Terranova (tenor) scheduled to appear at the beginning can not appear due to a sudden illness, so Antonello Palombi will perform in a substitute.
[Songs]
Verdi: "Nabucco" overture (orchestra), "Nabucco" from the fourth act "From the God of Jewish!" (♣), "Il Trovatore" from the second act "Flame burning" (♦), "Heavy chain "♥ ♠), Puccini:" La Boheme "From the first act" cold hand "(♠)," My name is Mimi "(♥)," Oh, the beautiful maiden "(♥ ♠) ), Puccini: From the second act "Fairy Villit" "My holy spirit" (♣), "Fairy dances" (Orchestra)
Verdi: Prelude to Orchestra (Orchestra), Puccini: From the first act "Butterfly Masters" "Pretty girl with a glamorous look" (♠ ♥), from the 2nd curtain "On a sunny day" (♥) From the third act "Farewell to Love House" (♠ ♥), Chilea: "Adriana · Lucruur" from the 2nd curtain "Bitter pleasure · sweet blame suffer"Living in a song, living in love" (♥), Puccini: "Turandot" from the third act "(♦), Mascagni:" Cavalleria · Rusticana "interlude (Orchestra), Puccini:" Tosca " "No one should sleep" (♠)
♥ Maria · Teresa · Revea, ♦ Shuizumi Kurosue, ♠ Genrea · Terranova, ♣ Uei Hayato
[Fare] (All seats specified) S seat ¥ 7,000, A seat ¥ 6,000, B seat ¥ 5,000
※ If you have a student · handicapped Personnel · persons over 65 years old: 5% discount.
[Organizer] Yokohama Minato Mirai Hall (Yokohama City Arts and Culture Promotion Foundation)
[Ticket sales]
■ Yokohama Minato Mirai Hall Ticket Center: 045-682-2000 (Telephone reservation 10: 00 ~ 17: 00 / window 11: 00-19: 00)
■ Ticket Pia 0570-02-9999 (P code: 117-484) http://pia.jp/t/
■ Eleplus http://eplus.jp
■ Lawson Ticket: 0570-000-407
■ Internet Application Ticket Center Web
■ Kanagawa Art Association 045-453-5080
[TEL] 045-682-2000 (Yokohama Minato Mirai Hall Ticket Center)
※ Please refrain from entering pre-school children.
Area

Yokohama Bay Area (Naka-ku and Nishi Ward)