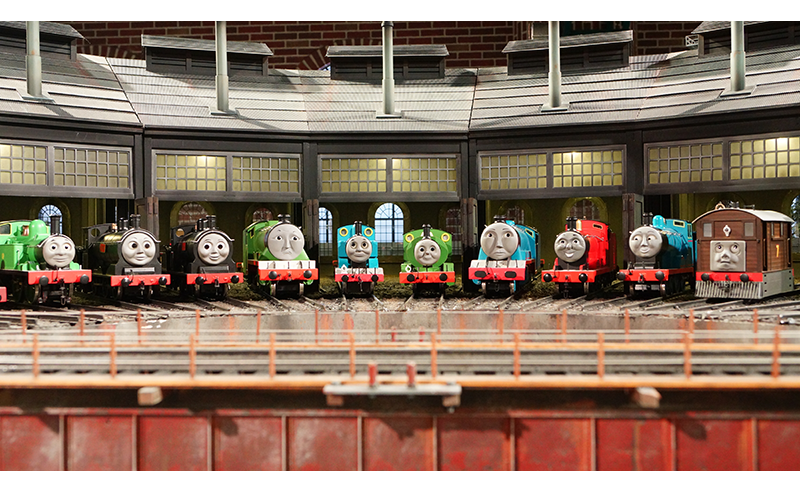 Other
Thomas and the aliens gathered from the UK TV series!
2018.07.11〜2018.08.29
(Image) © 2018 Gullane (Thomas) Limited.
Thomas the group (the most gauge railroad model, all 14 types) that were used to photograph the TV series in the UK where Thomas and Friends were born came to Japan on summer vacation! Please come and see Thomas who runs the world's largest gauge gauge diorama "Tachimopark (310 m²) the most."
【14 kinds of running character】
Thomas, Annie & Claraver, Percy, Henry, Edward, Gordon, James, Oliver, Donald & Douglas, Mavis, Toby, Henrietta
There are plenty of events to play with Thomas and the Nakama!
■ New appearance! Surprised !! Photo spot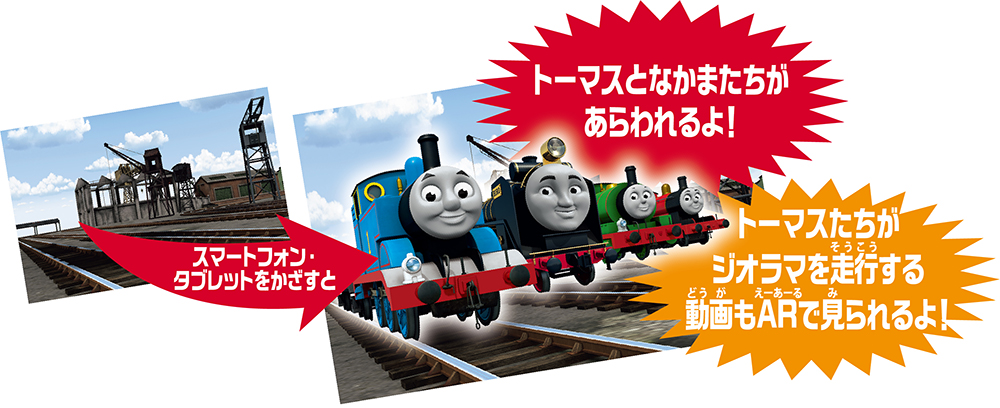 "Astonishment !! Photo Spots" that you can take pictures with Thomas who jump out in AR (augmented reality) appeared. If you hold a smartphone or tablet over a background image without anything, Thomas and the Nakama will appear. You can enter the screen and take pictures with Thomas and the Nakama! In addition, a spot where Thomas and Nakamas are able to run "Tetsumo Park the best" as well as spots where AR can be seen are prepared!
* We also have a spot where you can take pictures with Thomas without using AR.
■ While driving a railroad model yourself you can find Thomas and Nakamas who are in the railroad diorama!
tent / uploads / 2018/07 / 4fc82bd683e41ce65e5b0aba76756774.jpg "alt =" "width =" 1000 "height =" 563 "/>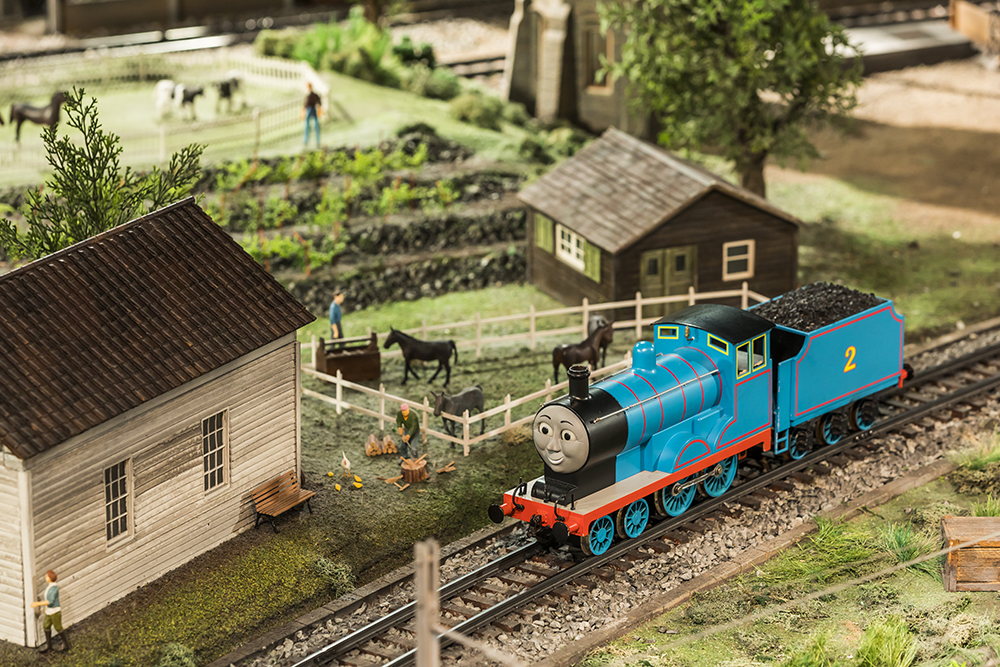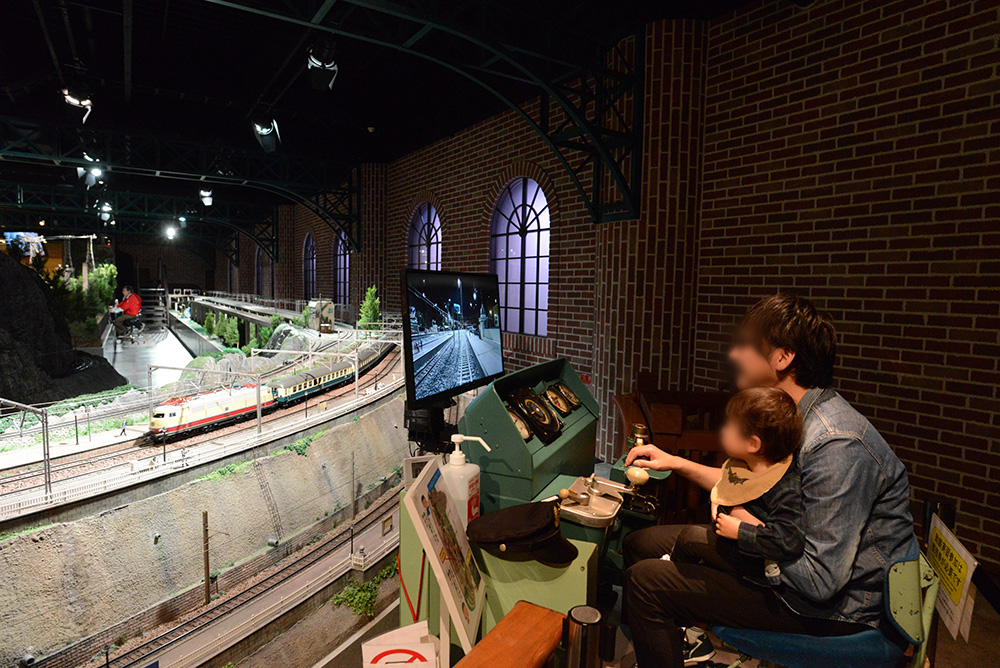 A popular experience program "Dynamic Railway Training" that allows you to drive a railroad model running on the world's largest gauge railway diorama "Ichiban Tetsumo Park" with a real driver's cab. Thomas and Nakamas also travel the "Tetsumo Park" the most, and stopped at the station, so while driving a railroad model with an in-vehicle camera look for Thomas and Nakamasu.
* Dynamic railway practice: 10 people a day on the same day each time 3 times a day.
■ Big James welcomes you
Big James made of about 7,000 new blocks welcomed everyone. I can only see such a big one here. Take a picture with big Big James!
Enriching fun kids' corner!
Popular Plarail Thomas runs a big Plarail Diorama. Children are free to play with plarail and new block, Thomas painting etc are prepared. You can enjoy it slowly.
In addition, "Thomas stamp rally of the original museum Museum Thomas stamp rally", "Post a message to SNS and let's have a Thomas ticket for Oigawa Tetsudo! "," Thomas Town New Misato's exciting pochette "and many fun projects!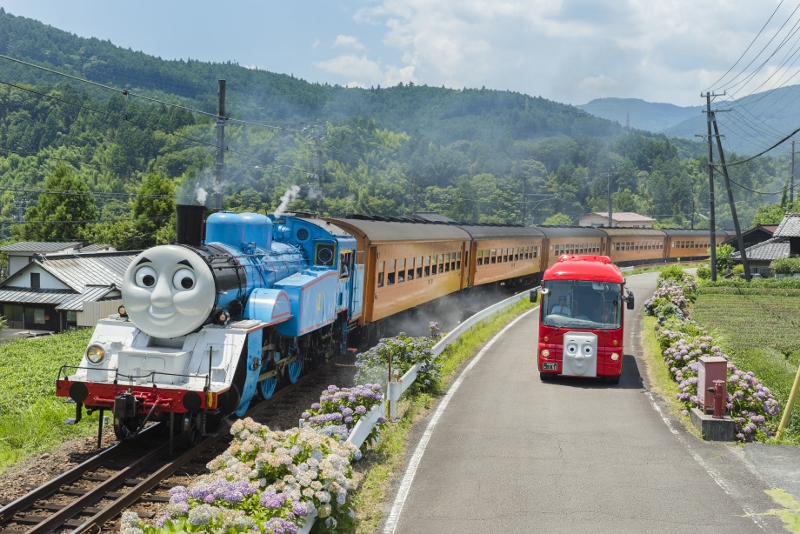 Oigawa Tetsudo image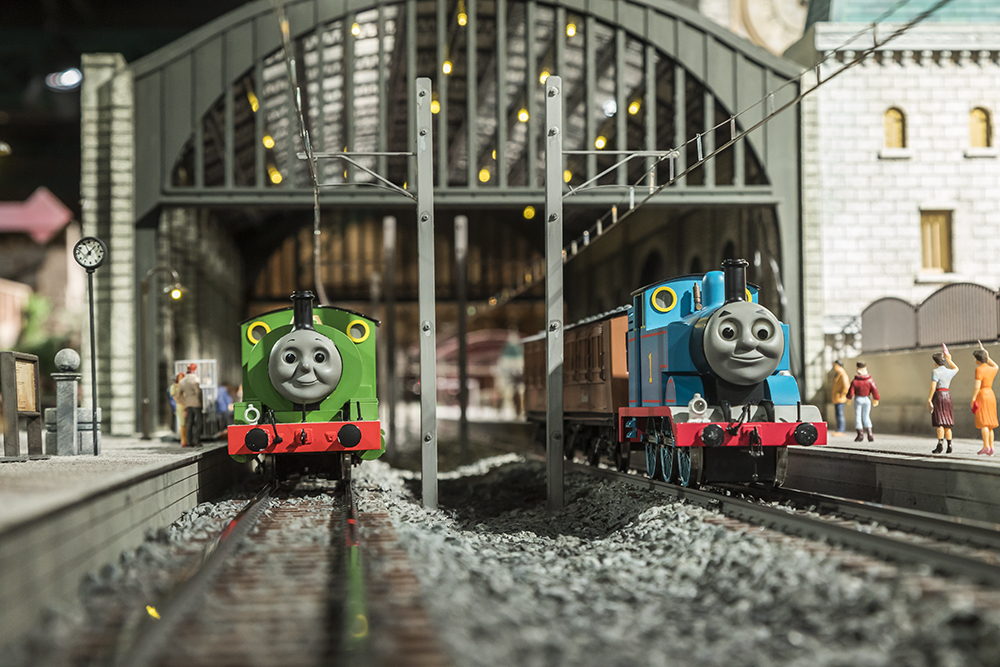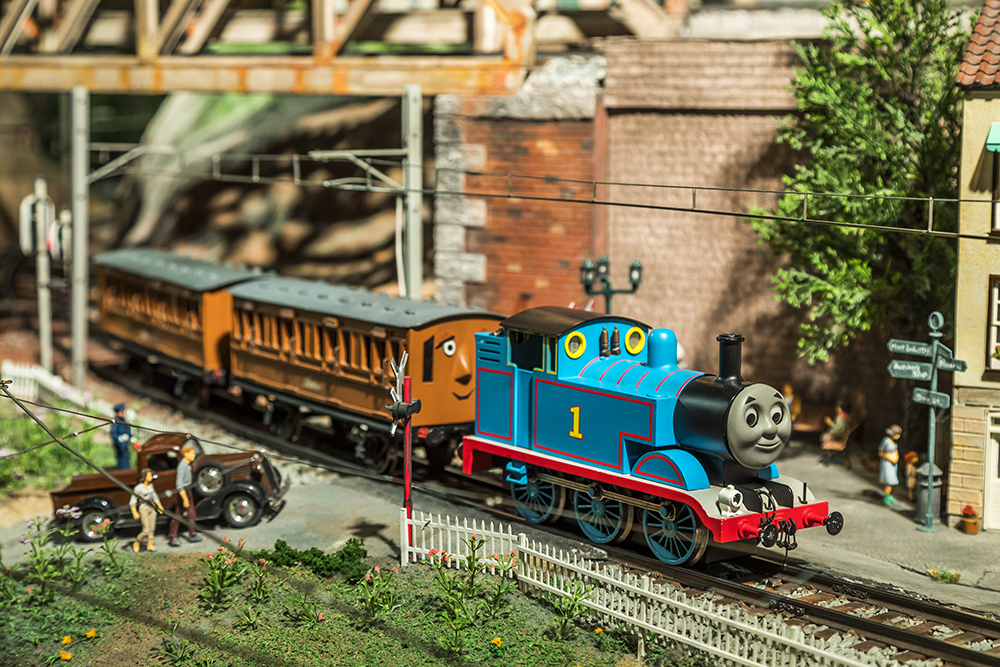 Thomas the Tank Engine
Special gallery in Summer
Thomas & Friends Special Gallery
[Date and time] July 11 (Wednesday) – August 29 (Wed) 10: 00-17: 00 (last entry 16:30)
[Venue] Hara Railway Model Museum
[Closed day] Tuesday (transfer on next business day in case of holiday)
* However, Tuesday of 7/24/31, 8/7/14/21/28 will be opened.
[Fee] (Admission fee only) Adult ¥ 1,000, Junior High / High School Student ¥ 700, Child (over 4 years old) ¥ 500
※ One who has a handicapped Person and one accompanying it (1 person) is ¥ 300 discount from the above rates. Please present your notebook at the counter.
[TEL] 045-640-6699 (10: 00-17: 00)
* For details, please visit the special event site of the original railway model museum !!
Area

Yokohama Bay Area (Naka-ku and Nishi Ward)