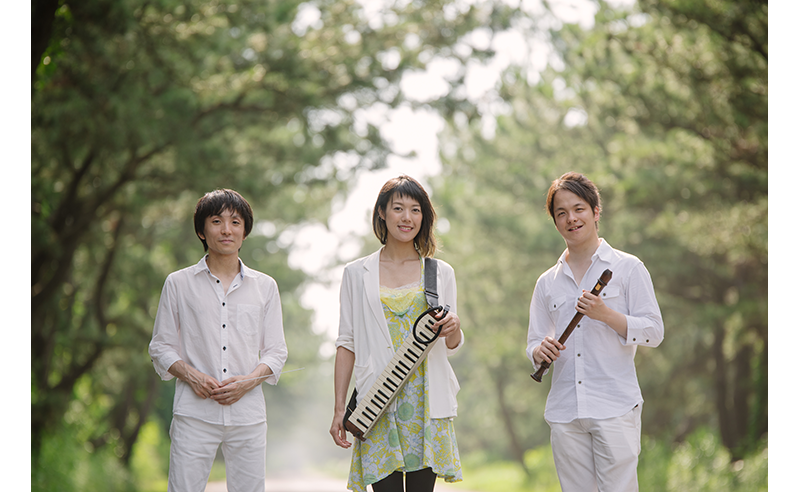 Course / workshop musics
Let's play together "My Neighbor Totoro" 0 year old baby also OK!
開催:2018.09.08
(TOP image) Munich Shin Trio
That musical instrument that I used with musical instruments, in fact this is funny! Enjoy the adults and children with a fine ensemble playing with piano, recorder, keyboard harmonica
Let 's play "My Neighbor Totoro" together! Both adults and children are welcome! If you want to play together, bring a recorder or keyboard harmonica!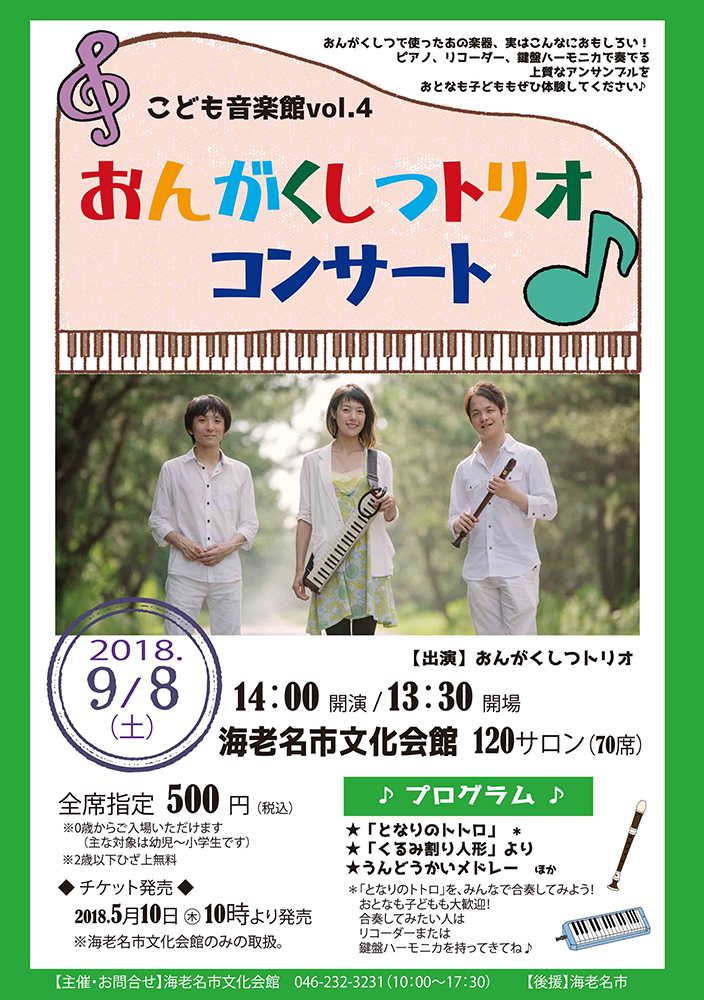 Children's music building vol.4
Music trio concert
[Date and time] September 8 (Sat) 14: 00 ~ (13: 30 opening)
[Venue] Ebina City Culture Center 120 Salon
[Appearance] "Trio Shinku Shitsu" Akira Naito (piano), Takuya Shimonaka (recorder), Shiori Sugaya (keyboard harmonica)
[Songs] From "My Neighbor Totoro" and "Nutcracker Doll", a wild medley, etc.
[Fee] (All seats specified) ¥ 500
※ You can enter from 0 years old (main subject is infants ~ elementary school students).
※ Free for 2 years and under the knee.
[Organizer] Ebina City Culture Center
[TEL] 046-232-3231 (Ebina City Cultural Center)