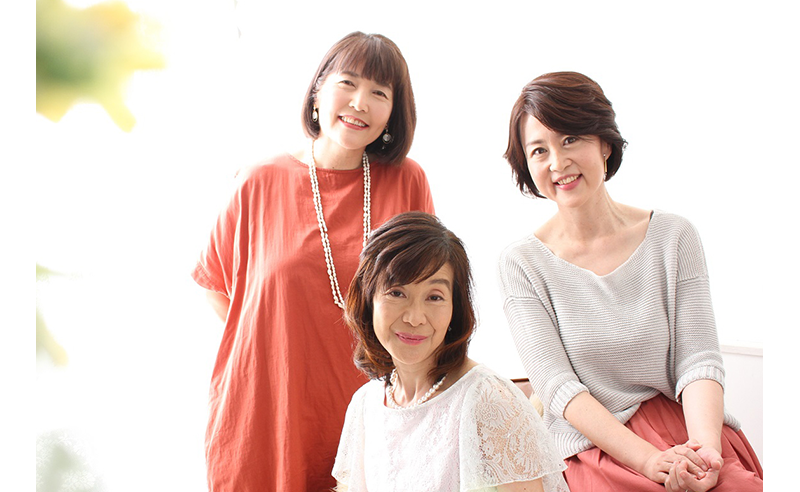 musics
Reading concert. Through narration and music, enjoy the world of Momoko Ishii
開催:2018.09.22
(TOP picture) Narration and music · flower sound
A recitation concert will be held in relation to the presentation exhibition "Kanagawa Museum of Modern Literature and Gymnasium" currently undergoing "Exhibition Momoko Ishii – December 10th Death – Reading Books ". Please enjoy the world of Momoko Ishii through narration and music.
Hana kara reading ready concert vol.14
Toward "Momoko Ishii 10 Years after Death – Joy to Read Books"
[Date and time] September 22 (Sat) 13: 30 – (13: 00 opening)
[Venue] Kanagawa Modern Literature Museum Exhibition Hall 2F Hall
[Cast] Narration and music · Hana sound (Reading = Izumi Fujita, Kaoru Ohana, Electronic piano = Real Fusao)
[Reading work]
"From a non-chan cloud"
"Small house"
From "Hey" to "Young Style"
"Mr. Dazai"
[Capacity] 220 people
[Price] Free
[How to Apply] Receive first come, first served basis in the telephone (045 – 622 – 6666).
[TEL] 045-622-6666 (Kanagawa Modern Literature Gakuin)
※ We will close the reception as soon as the capacity becomes available.
※ Please refrain from entering preschool children.
* Please check here about the exhibition "10 Years after Death – Momoko Ishii Exhibition – Joy to Read Books".
Area

Yokohama Bay Area (Naka-ku and Nishi Ward)