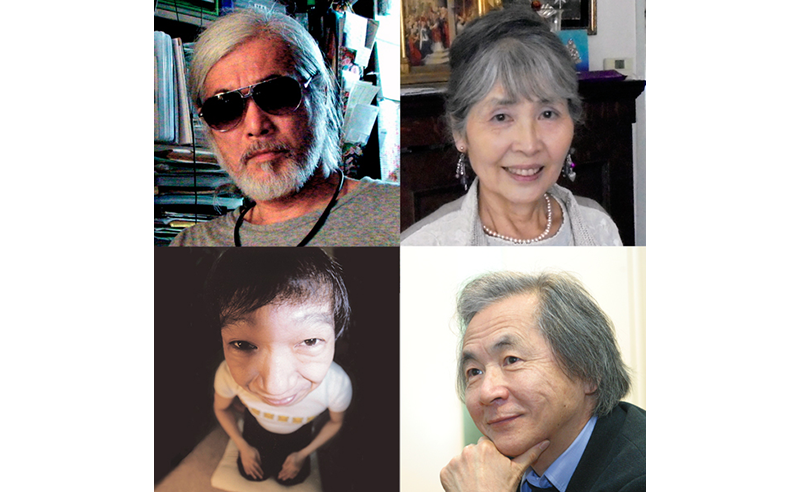 Course / workshop
Shuji Terayama Symposium Commemorating the Exhibition at the Kanagawa Museum of Modern Literature
開催:2018.09.30
A symposium inviting musicians and book designers to the panelists will be held at the Kanagawa Modern Literature Museum as a related event "Special event for Shuji Terayama exhibition to you all alone" to be held from Saturday, September 29th. We are waiting for a lot of applications.
Shuji Terayama Exhibition Symposium
'Shizuji Terayama's site'
[Date and time] September 30 (Sun) 14: 00 ~ (13: 30 opening)
[Venue] Kanagawa Modern Literature Museum Exhibition Hall 2F Hall
[Panelist] JA Caesar (musician, director), Makoto Tanaka (composer, editorial member of this exhibition), Shin Sono (book designer, editorial member of this exhibition)
[Moderator] Miura Masashi (critic, exhibition editor)
[Capacity] 220 people
[Rate] General ¥ 1,200 / Modern literature gallery friends' association \ 1,000
[How to apply]
■ Kanagawa Modern Literature Museum Museum Shop
Please purchase directly at the time of visit. ※ Please note on closed days.
■ postal transfer
Please specify "Symposium on 30th September" in the communication column of the Postal Transfer Form attached to the post office, the desired number of sheets, address, full name, phone number, membership number of members of the Friendship Association, membership number for high school students After filling in, please transfer the sum total of the tickets plus the shipping fee of 82 yen (6 yen shipping fee is shipping 92 yen). I will mail back the return ticket.
Postal transfer account number: 00230-9-27919
Subscriber's name: (Public Goods) Kanagawa Literary Promotion Association
■ National Lawson Ministop shop front Loppi (L code: 34642)
· Telephone: 0570-084-003 (automatic voice 24 hours) / 0570-000-777 (Operator response 10 to 20 o'clock)
· Http://l-tike.com (PC · Mobile Common)
※ Furthermore, at Lawson Ticket there is no Kanagawa Modern literature gallery friends' s / student discount.
KannaRiver modern literary gallery friends' association Members only accept membership by telephone (045 – 622 – 6666). (9: 30 ~ 17: 00 on the opening day)
[TEL] 045-622-6666 (Kanagawa Modern Literature Gakuin)
※ We will close the reception as soon as the capacity becomes available.
※ Please refrain from entering preschool children.
* Please confirm here about the special exhibition "Shuji Terayama exhibition to you all alone".
Area

Yokohama Bay Area (Naka-ku and Nishi Ward)