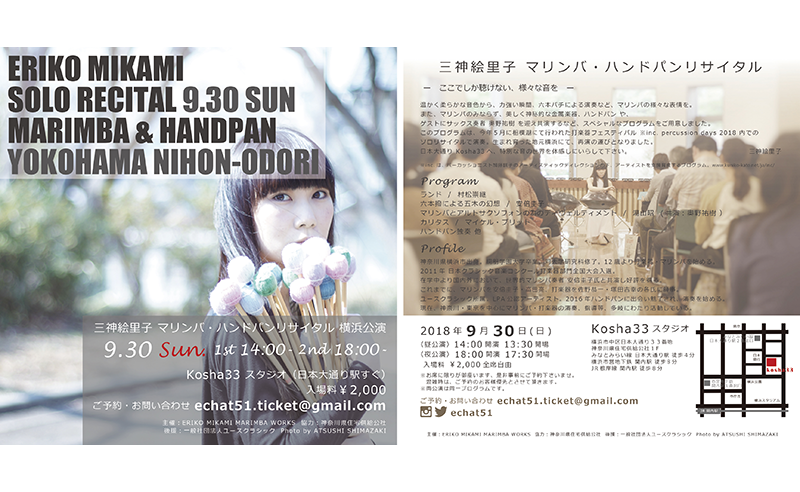 musics
At Yokohama · kosha 33 studio. Powerful full mark, raw marimba concert !!
三神絵里子 マリンバ・ハンドパンリサイタル
開催:2018.09.30
A concert that you can enjoy the sound of marimba in earnest. In Japan, very rare "hand pan" will also appear. Translucent sound of a hand-bread that seeps into the ear. The raw marimba is delicate and powerful full mark! ! Even using six bees at a time, …. I prepared a special time that I am not sure about but it is only hard to hear here. To experience the variegated sound world, I went to Kosha 33 studio.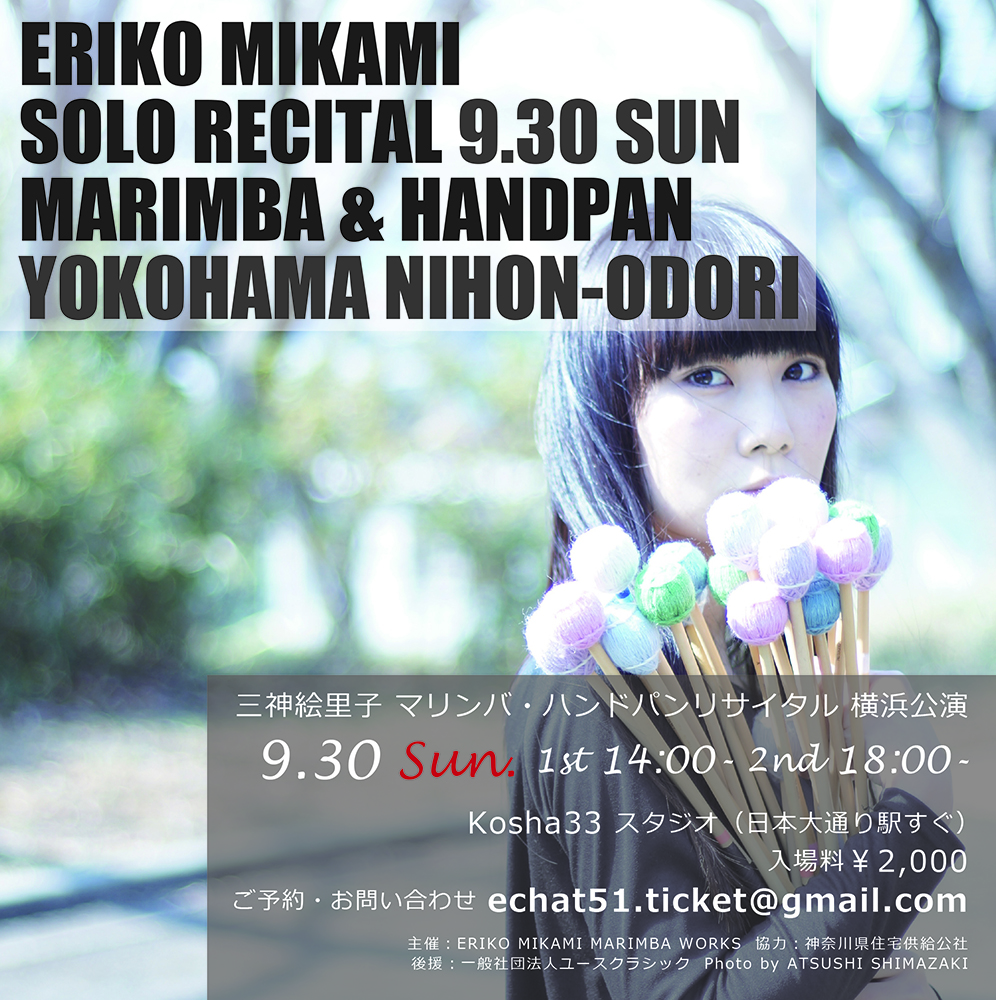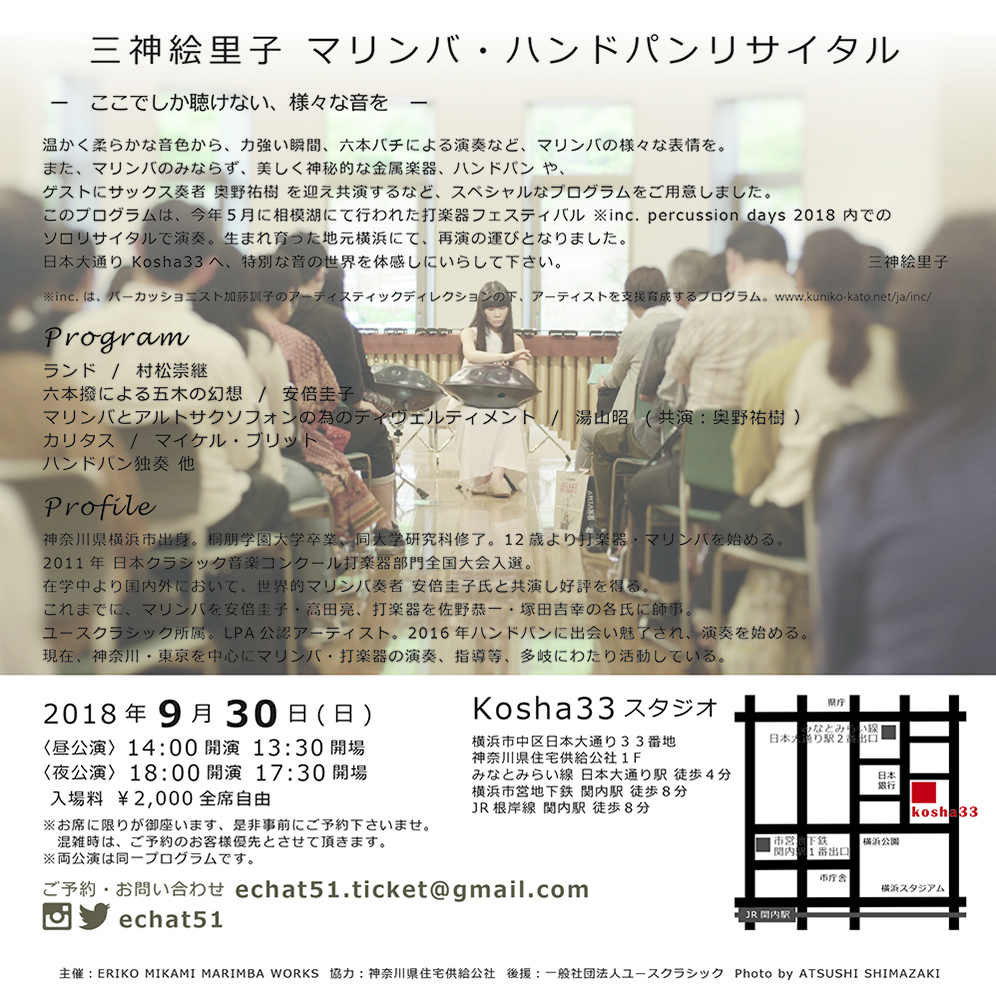 Eriko Sanjin Marimba · Hand Pan Recital
[Date and time] September 30 (Sunday) ➀ 14: 00 ~, ➁ 18: 00 ~ (each opening 30 minutes before the opening)
※ Both performances are the same program.
[Venue] kosha33 Studio
[Appearance] Eriko Samishin (Marimba), Yuki Okuno (co-starred with the alter saxophone / marimba and alto saxophone)
[Tune] Muramatsu Shuhei: Land, Keiko Abe: Fantasy of Itsuki with Akira Akira, Ayaka Yuyama: Divertiment for Marimba and Alto Saxophone, Michael Britt: Caritas, Hand Pan Solitaire, etc.
[Price] (All seats free) ¥ 2,000
[Booking · Inquiries] echat51.ticket@gmail.com
[TEL] 045 – 651 – 1842 (kosha 33)
※ As there are limited seats, please reserve in advance.
※ At times of congestion, we will consider customers as priority.
Area

Yokohama Bay Area (Naka-ku and Nishi Ward)