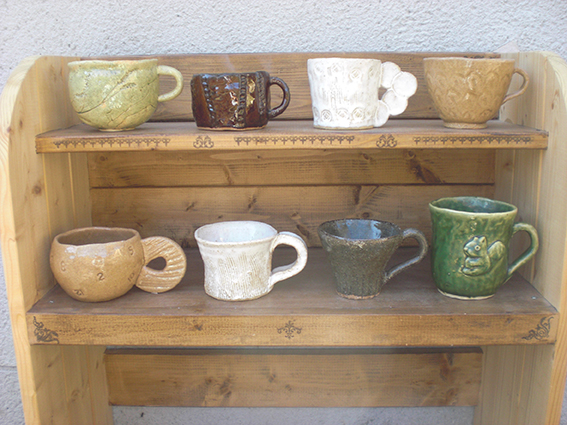 Other Course / workshop
Easy hand-crafted pottery experience using stamps and molds !!
陶芸シーズナルテーマ「家族のためのマグカップづくり」
2018.09.05〜2018.11.09
I prepared many stamps and molds, etc. so that handrails could easily be made. Using a glaze with a seasonal feeling, you can make works like autumn colors.
Pottery seasonal theme "Mug Cup for Families"
[Date and time] September 5 (Wednesday) – November 9 (Monday) 9: 00-17: 00
(Reception is from 9: 00-12: 00, 13: 00-15: 00 on the day)
[Venue] Fujino Art House Experience Workshop
[Closed on] Tuesday
[Price] ¥ 1,000
[Ticket Sales] Receptionist on the day
[TEL] 042-689-3030 (Fujino Art House)
* The official website of Fujino Art House is here !