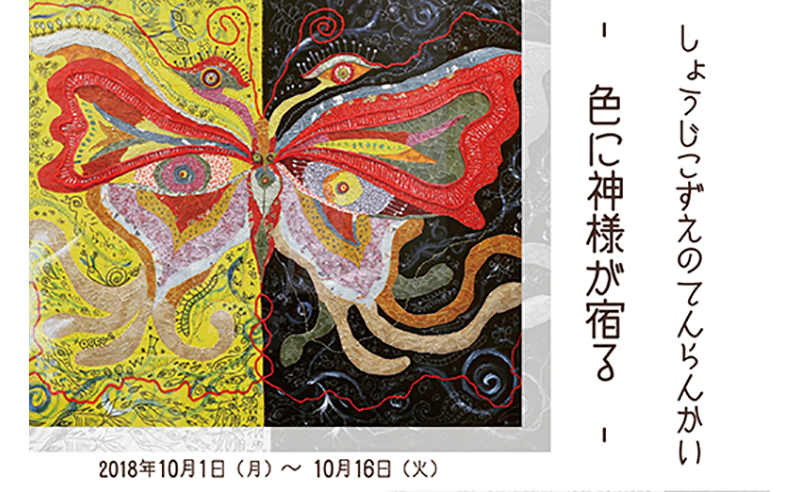 Art / Photography
Stitching · pasting · carving · drawing with thread, cloth, tree, pen
しょうじこずえのてんらんかい-色に神様が宿る-
2018.10.01〜2018.10.16
At this time fei art gallery, we will hold "Kanzen School of Education – Gods in Colors -". Mr. Kozue 's work focuses on "living things". We produce threads, cloth, wood, pen and other materials as materials, with stitching, pasting, carving and drawing styles. As a background for the work, the writer talks as follows.
"Overflowing colors are flying around like me as if they were" spirits. "Every time one color overlaps each of these colors, the animation lives in the work and it can feel the life (body temperature) I appreciate my parents and my ancestors (God) who gave me this sense of color, and I am working daily to become able to produce works that become someone's "guardian god".
From the colorful and life-like works, you can also feel a warm eye to the creatures of the artists. Please have a look.
Kozue's tradition: God lives in color –
[Date and time] October 1 (Mon) – 16 (Tue) 10: 00-19: 00 (the last day is until 17: 00)
[Venue] fei art gallery
[Closed date] Saturday, Sunday and public holidays
[Exhibitor] Kozue Shoji
[Price] Free
[Organizer] fei art gallery
[TEL] 045-325-0081 (fei art gallery)
[URL] http://www.fei.jp/
Area

Yokohama Bay Area (Naka-ku and Nishi Ward)