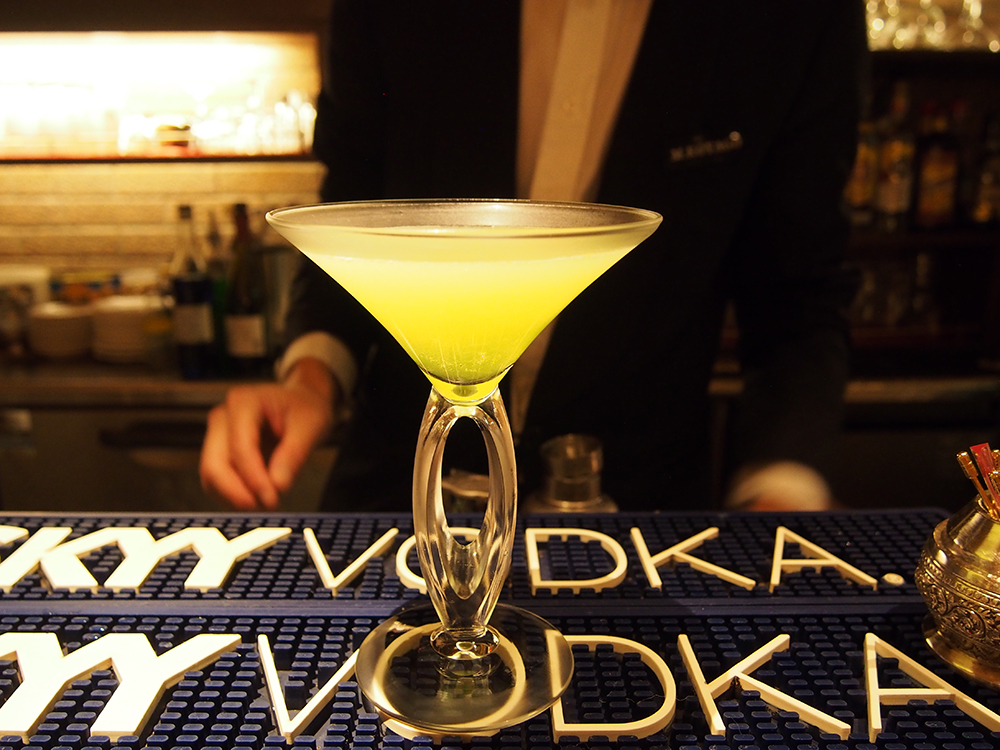 A relaxing time at the bar, which opens at 10 am, where travelers also gather
Onna Hitori
Bar
And beautiful
Have a drink
A bar series that goes out to a bar in Yokohama and spells out an encounter with a beautiful cup ♡ This time it is directly connected to the east exit of Yokohama Station, on the 1st floor of the Sky Building, which celebrated its 50th anniversary in 2018, and will continue for 22 years I visited the classic bar "Cocktail Bar Marsou".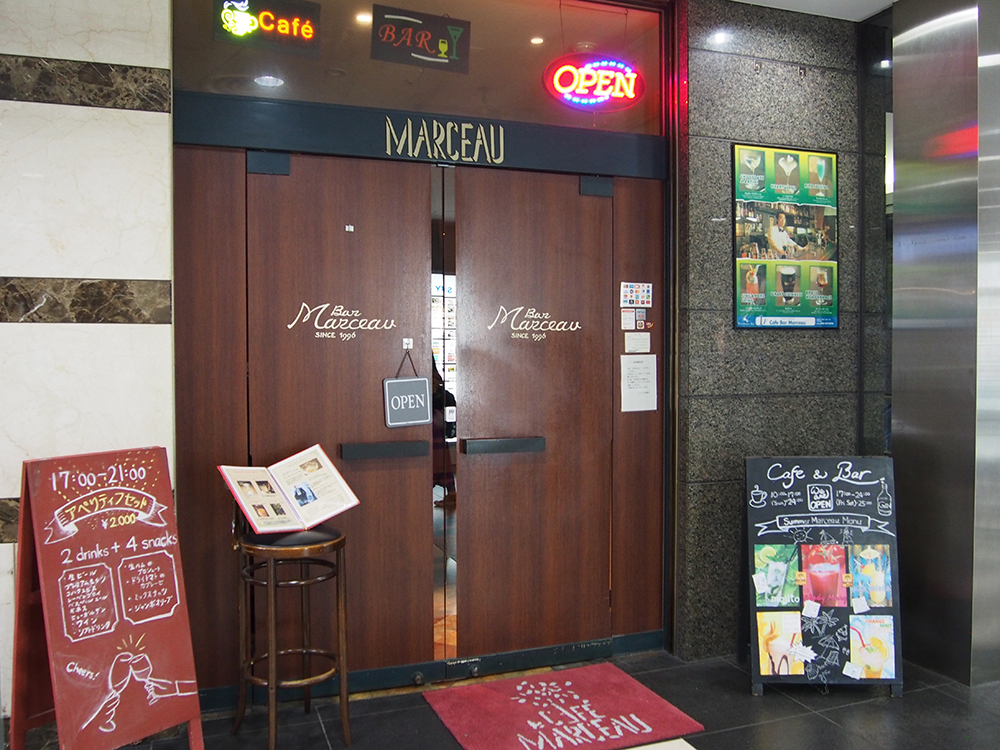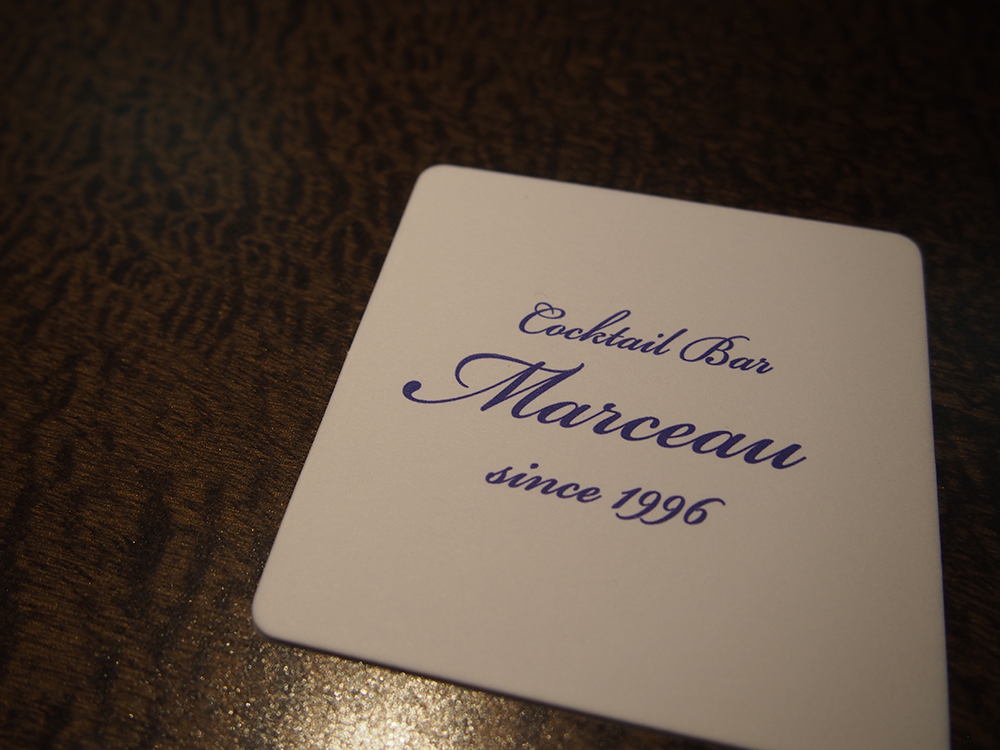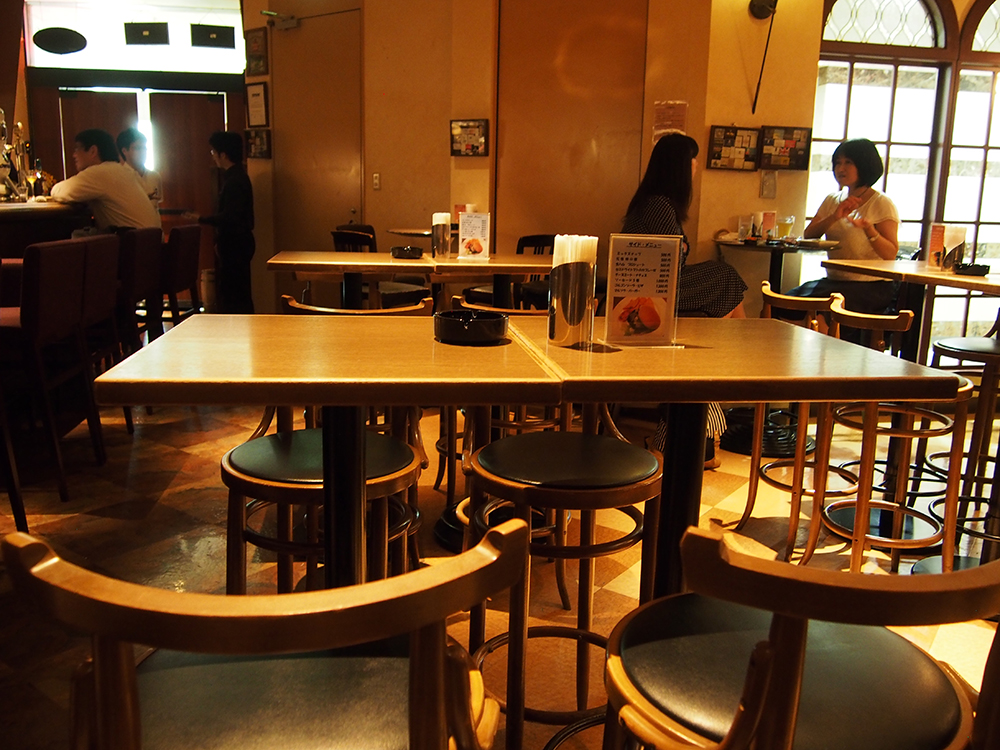 ull wp-image-116705 "src =" https://magcul.net/wp-content/uploads/2018/09/P8224369.jpg "alt =" "width =" 1000 "height =" 750 "/>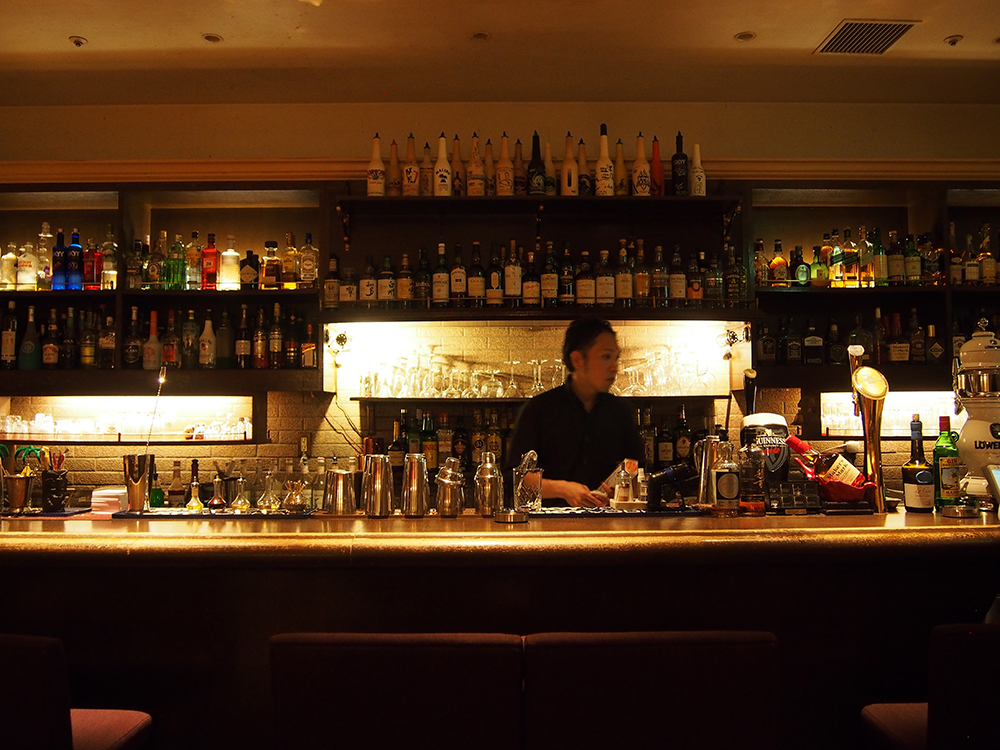 When you enter the store, the bartenders will welcome you with a smile over the counter. As it is open daytime, there are many table seats besides the counter. Even if a woman stops by alone, I think that there are many people who suddenly feel nervous sitting at the counter, so it's nice to have a table seat.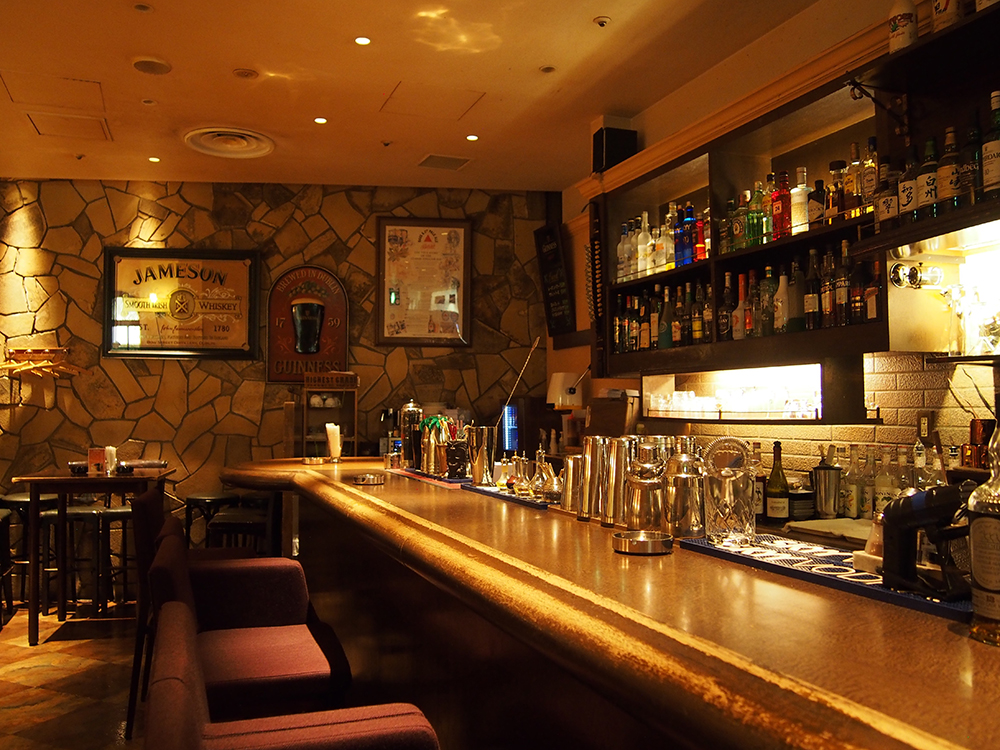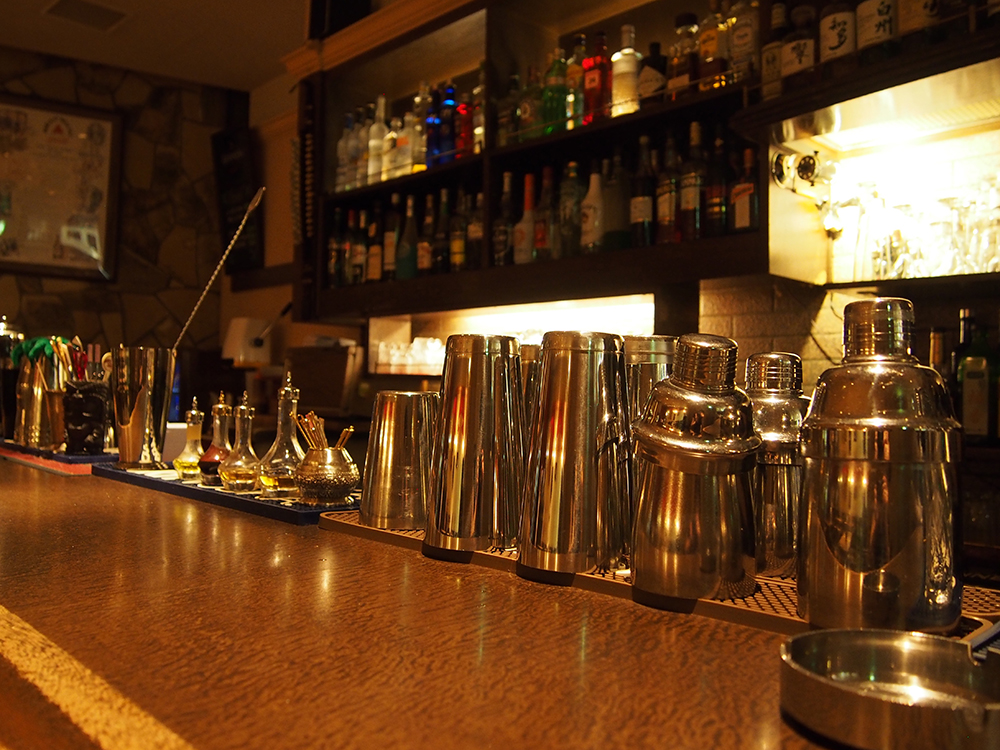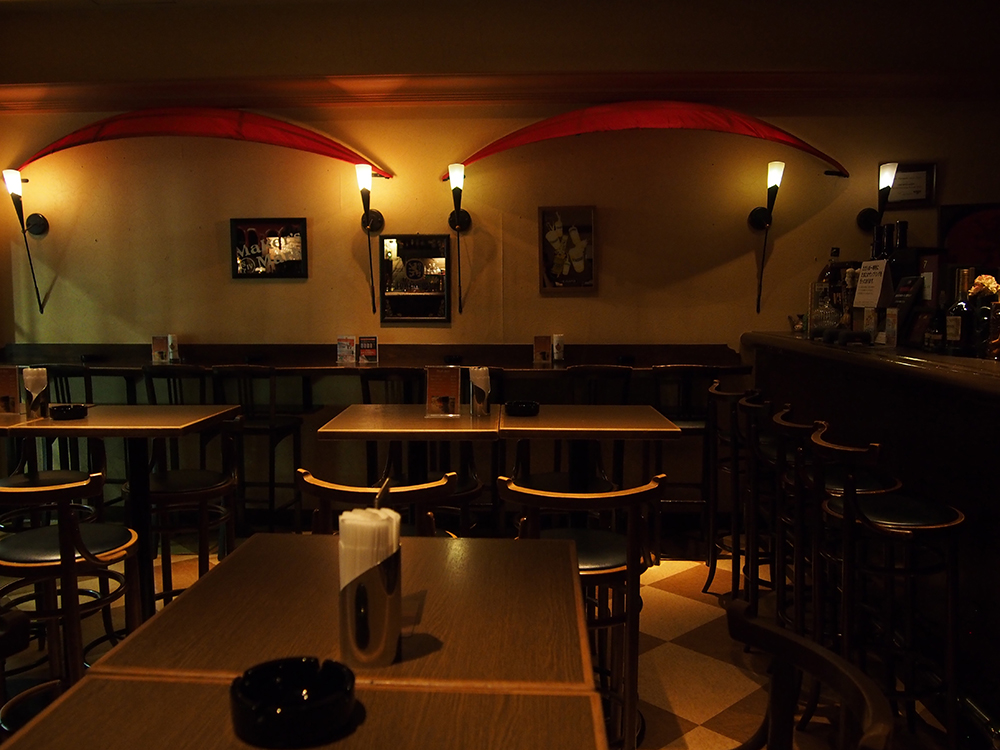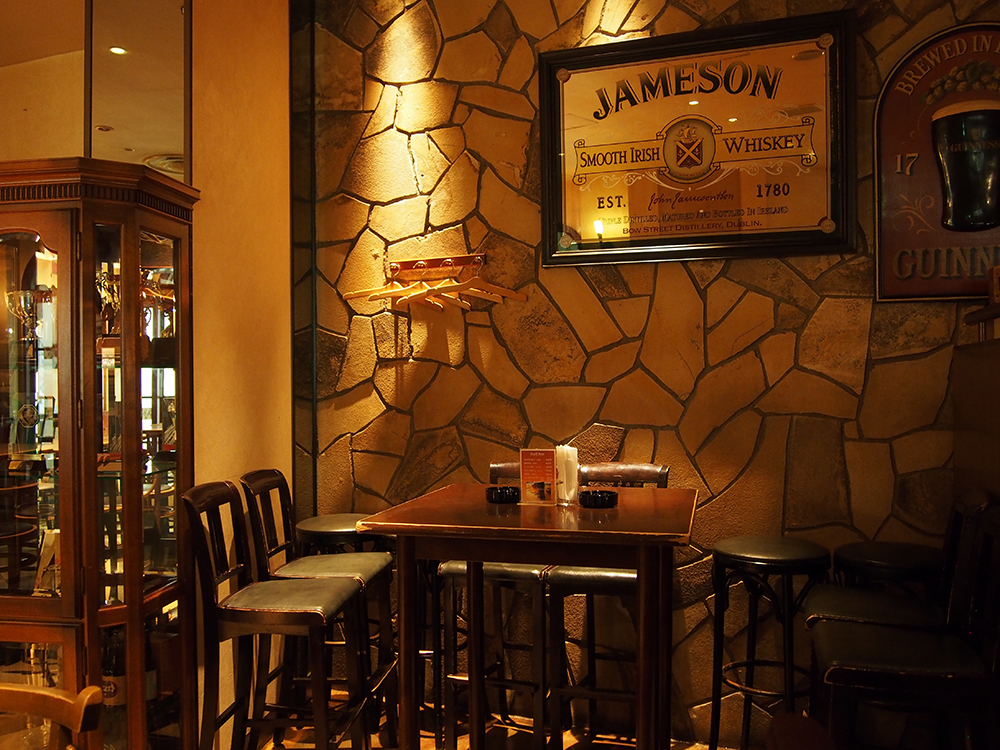 I will sit at the counter again this time and order the first cup at once. Now, what should I order? … What do I want to drink now? … I'm worried because I can't find the answer …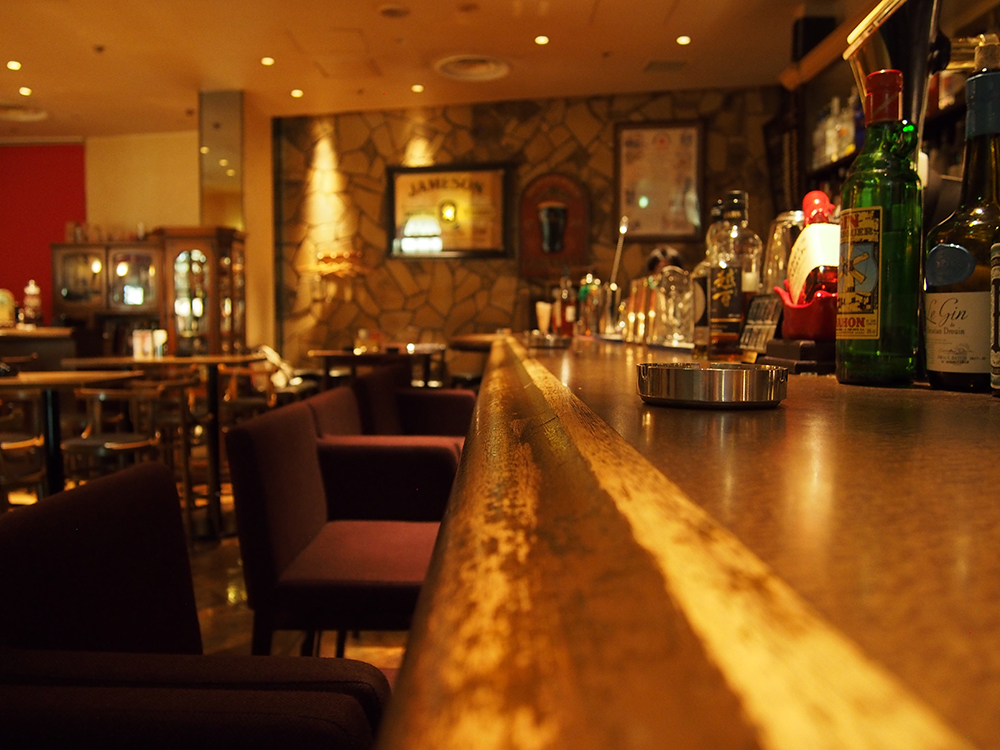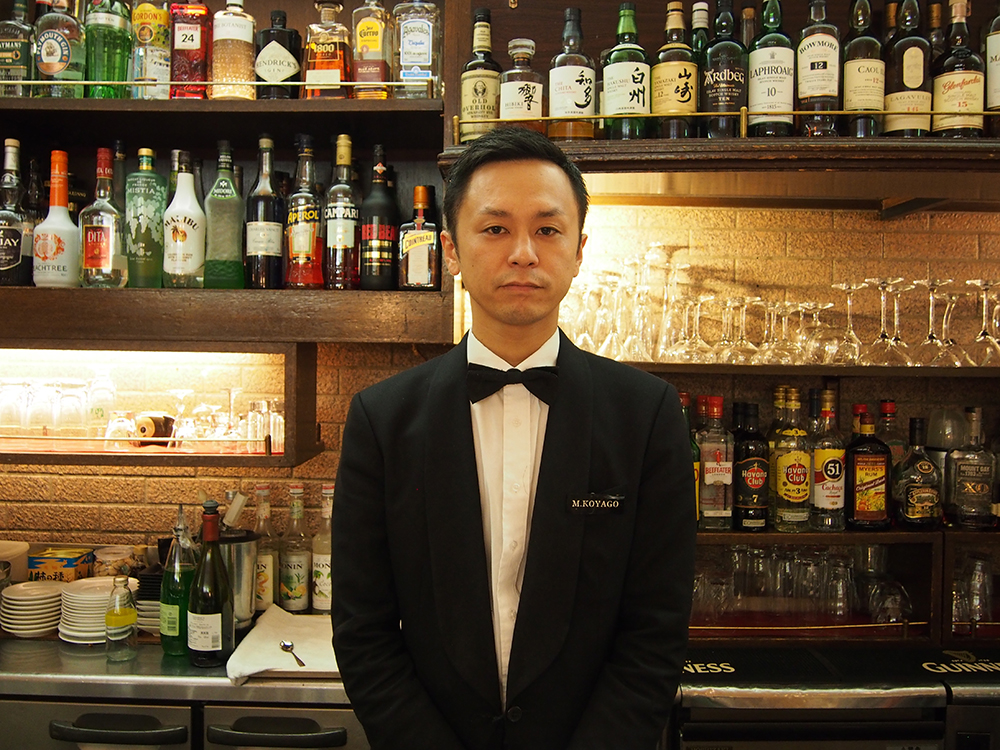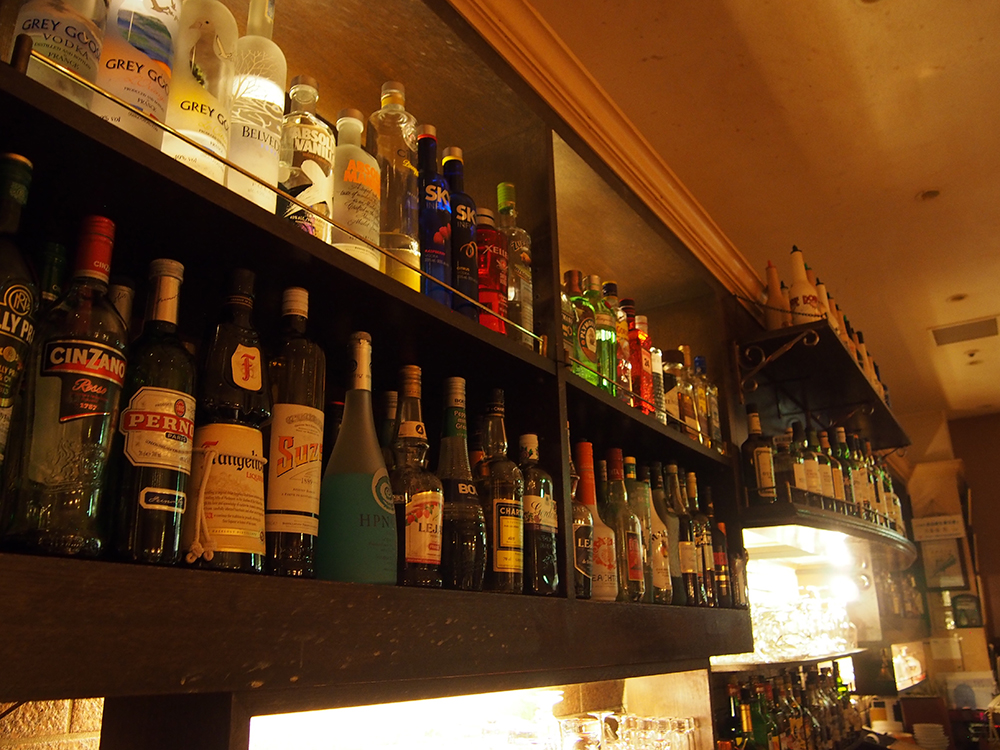 I like eating as much as I drink, so I was worried because I was told that it was dumplings! Oh, ochazuke! And umeboshi! " You were laughing bitterly at the greed, but … there is a professional! "I understand.It seems that you can make it right away. Well, I'm really looking forward to what kind of cup will come out.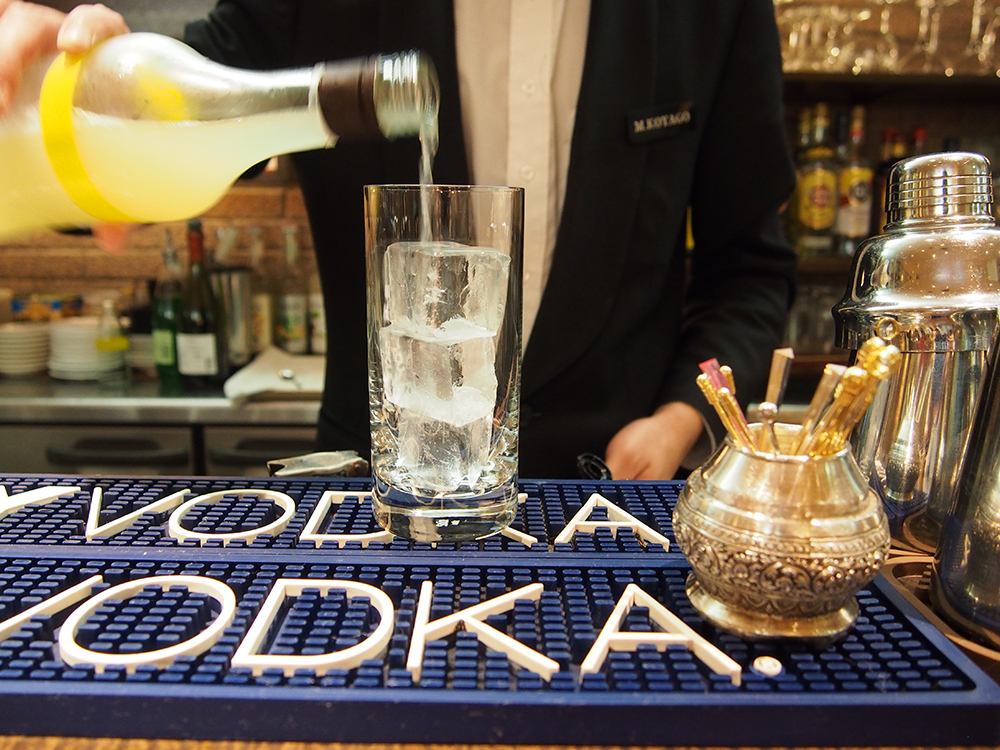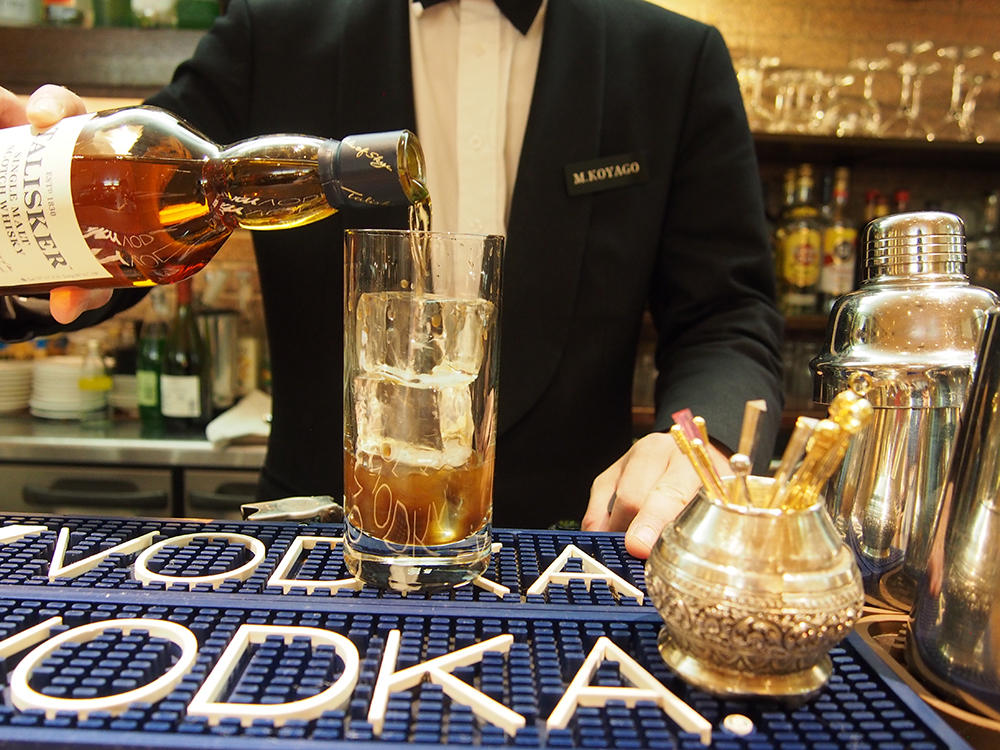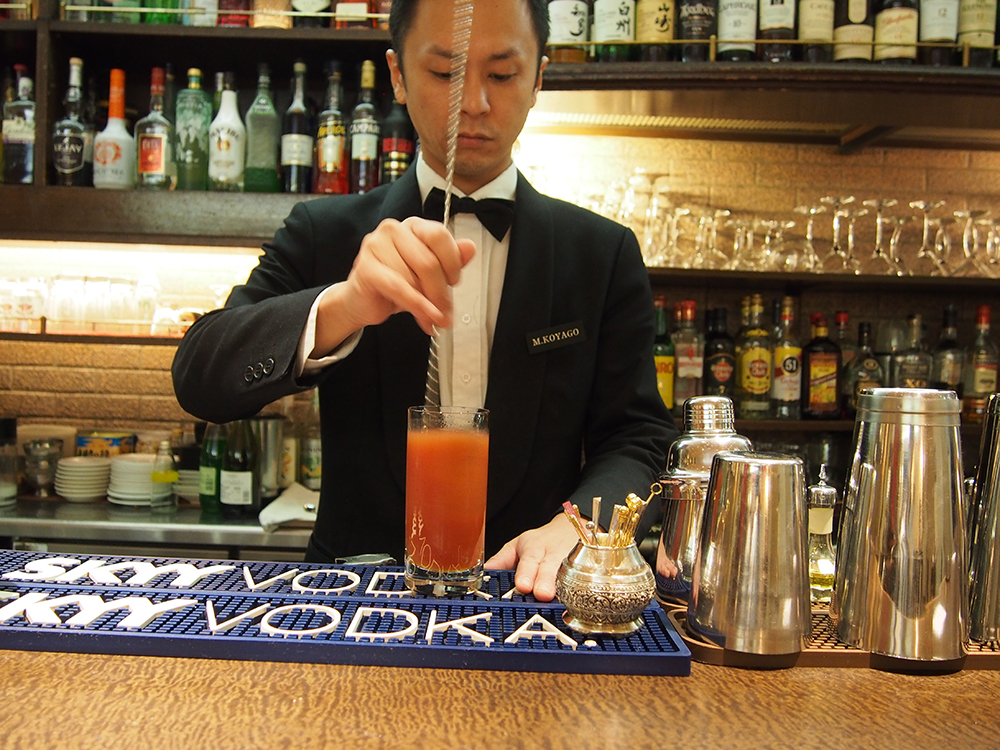 Here is a cup made from my word "Gyoza, Ochazuke, Umeboshi" !!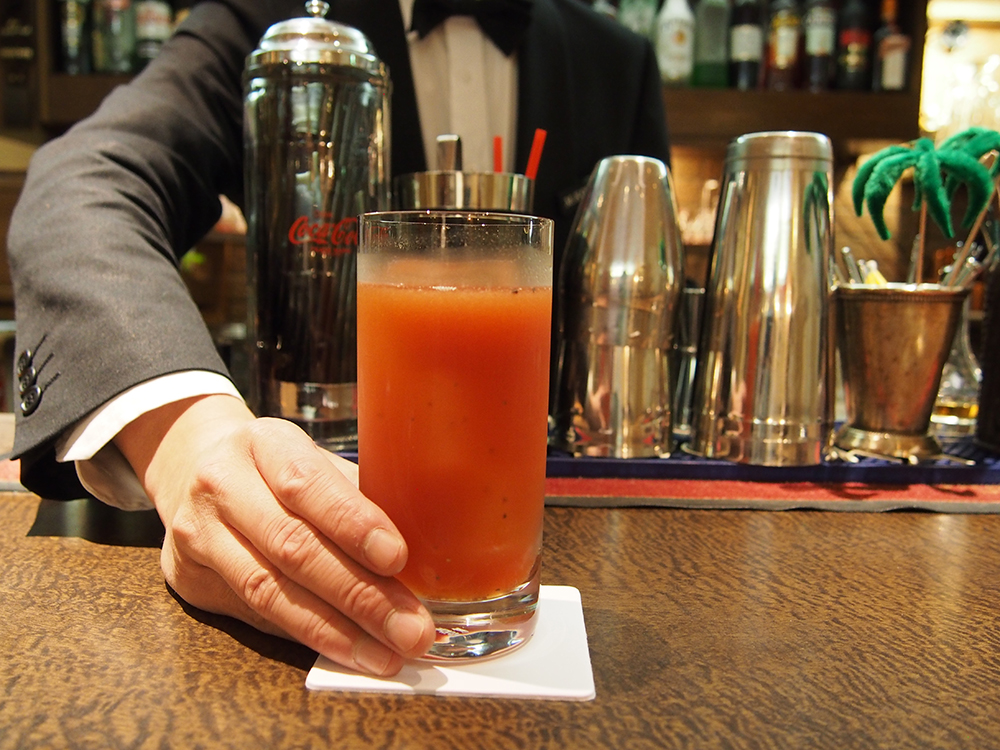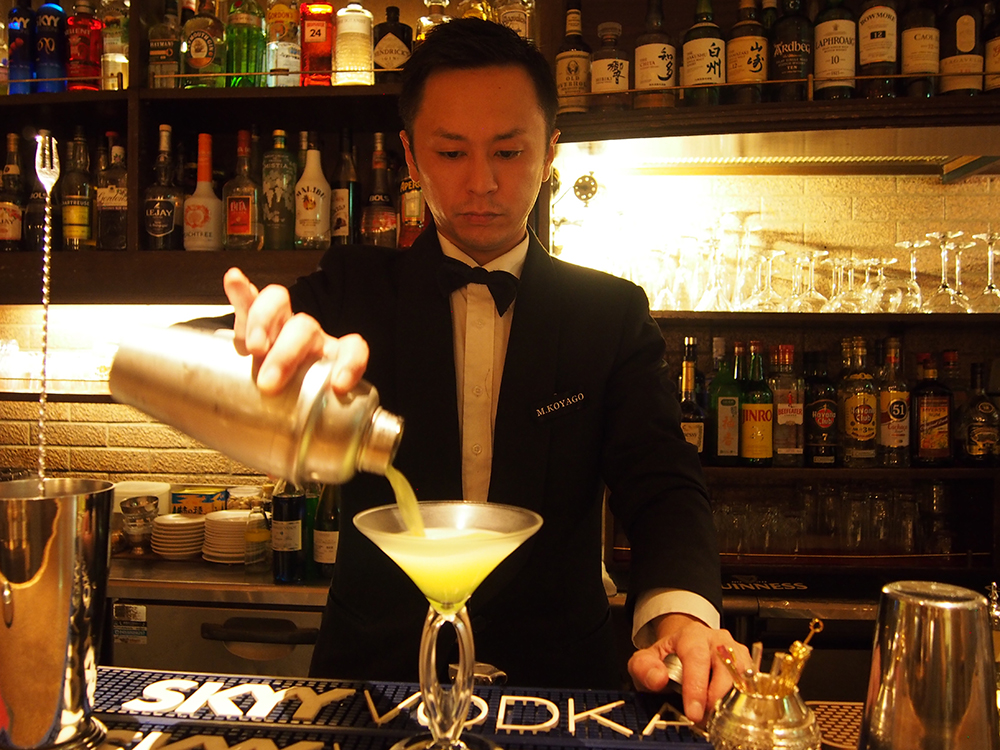 The beautifully colored "Limelight Martini" is based on vodka and has a faint sweet and sour taste with melon liqueur, grapefruit and triple sec (orange peel liqueur). Bring the glass close to your nose for a faint melon scent.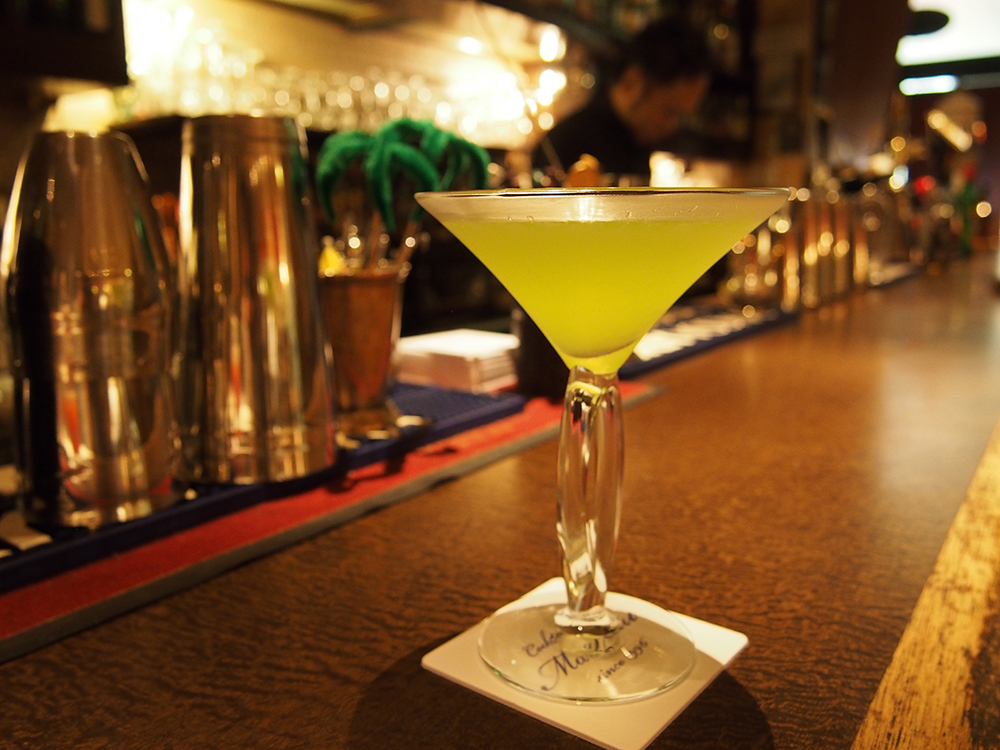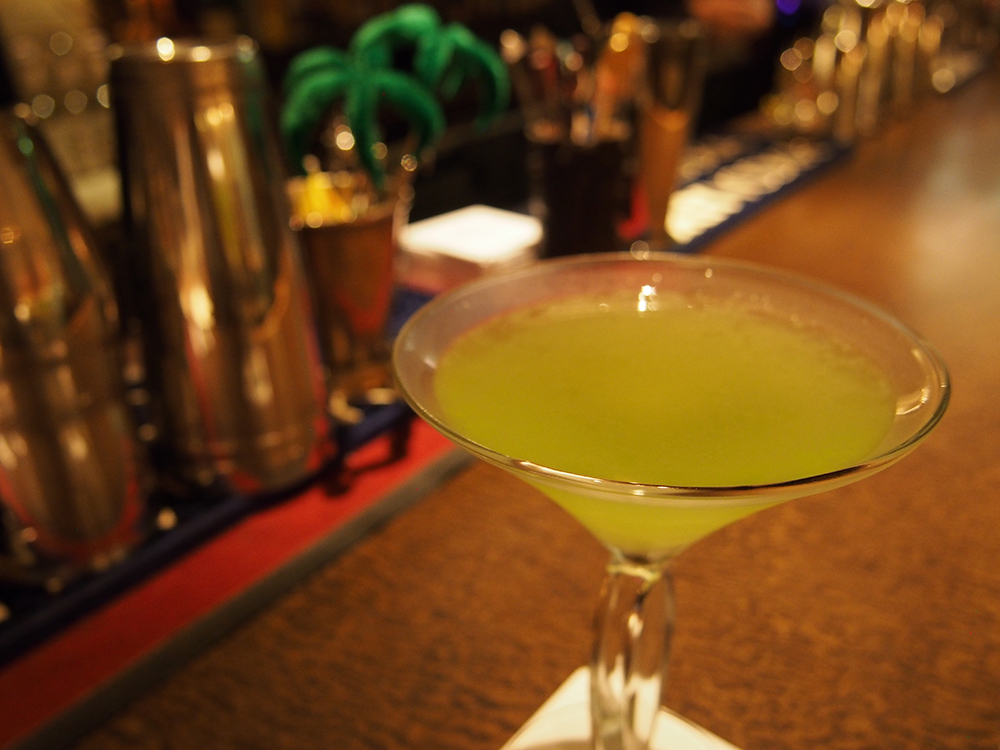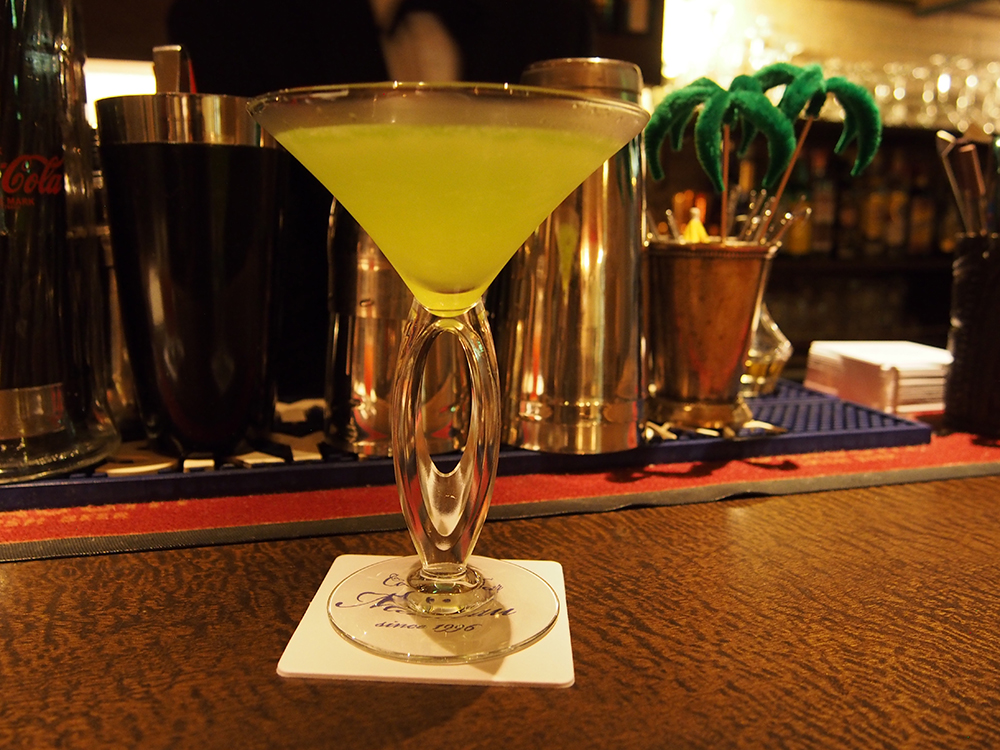 The glasses were very nice. It's a shape designed with the image of a woman's curvaceous beauty.
This "Cocktail Bar Marsou" is actually famous for "Flare Bartending". "Flare bartending" is a style in which the bartender makes and serves cocktails while performing amazing performances such as throwing bottles, shakers, and glasses. Tomoyuki Hojo, who was once the head bartender of this shop, is known as one of the first to adopt "flair bartending" in Japan, and "Cocktail Bar Marsou" is a pioneer. (I'm sorry I didn't know!) I couldn't see the performance this time, but I would like to introduce the photo of "Flare Bartending" sent by Mr. Furuya later.
tent / uploads / 2018/09/A00004444866.jpg "alt =" "width =" 375 "height =" 500 "/>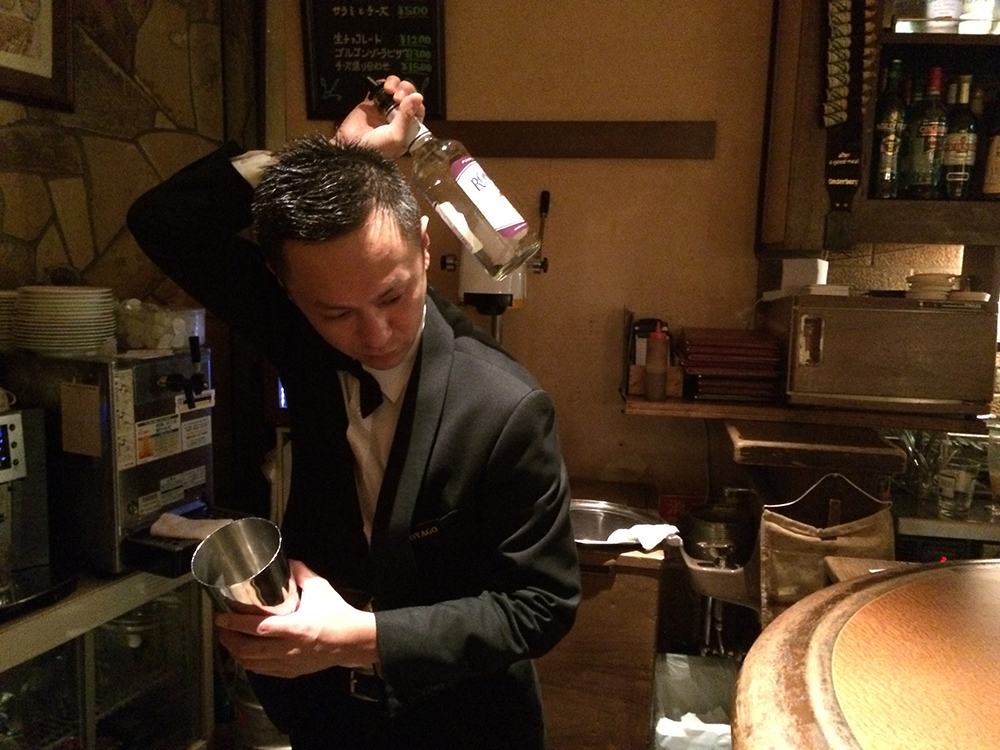 Glass-on-glass-on-glass …!?!? And flames !! Next, let's visit slowly and make a recommended cocktail with a masterpiece of performan ♡ Mr. Furuya, thank you for your cooperation. Delicious sake and a wonderful story … And thank you for a pleasant time! & Thank you for your treat !!
Outline of the event
Place

Cafe Bar Marceau

Fashionable day and night in Yokohama.
Cafe during the day and bar at night. It is a space where even a single woman can easily drink. In Japan, you can enjoy more than 500 kinds of the latest cocktails from overseas that can only be drunk here. In particular, Martini is an orthodox school with more than 170 variations. Flair bartending cocktail (performance cocktail) "Rideen" is our original cocktail that you can enjoy with your eyes. Flair bartenders who are very active in the world and in Japan will create a fun time.

About the facility Access