A popular cafe with foot baths from a stream flowing from a ryokan established in the Edo Period!
NARAYA CAFE 
「NARAYA CAFE」
[NARAYA CAFE] comes into view right after you come down the hill outside of the Miyanoshita Station of the Hakone-tozan Railway. It is a cafe in the renovated building from the [NARAYA] employee dormitory, a ryokan that operated for 300 years. It uses history together with a modern form, for a comfortable, stylish, and nostalgic atmosphere.
The shop is located at the bottom of the hill outside of the Miyanoshita Station of the Hakone-tozan Railway. Search for it by the footbaths!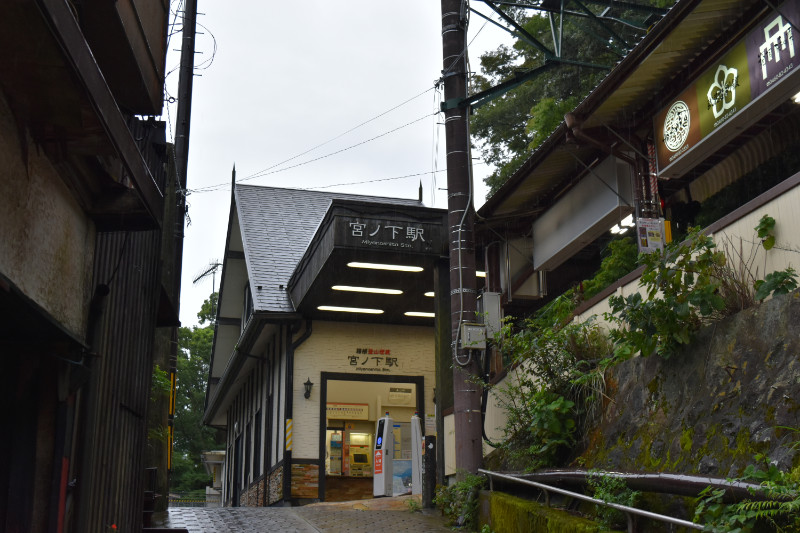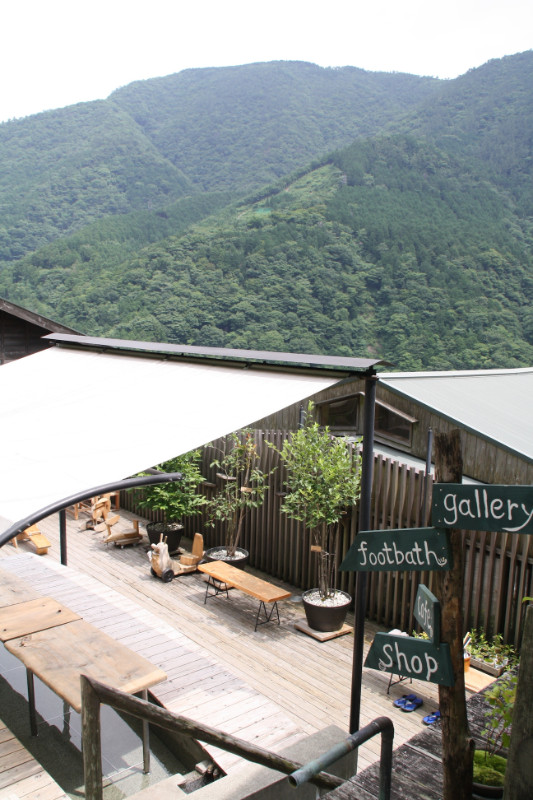 Entrance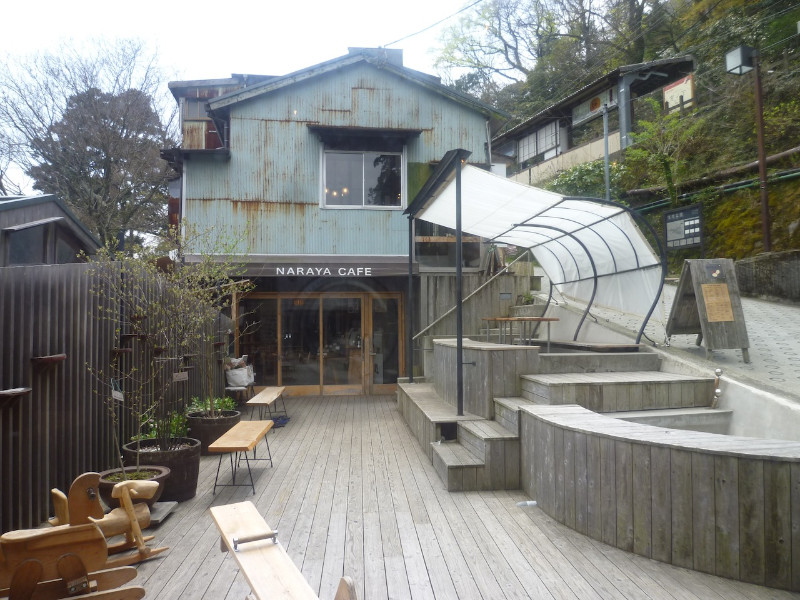 They use the water that was used at NARAYA! You can use them for free during business hours.
Pay for your orders beforehand, at the counter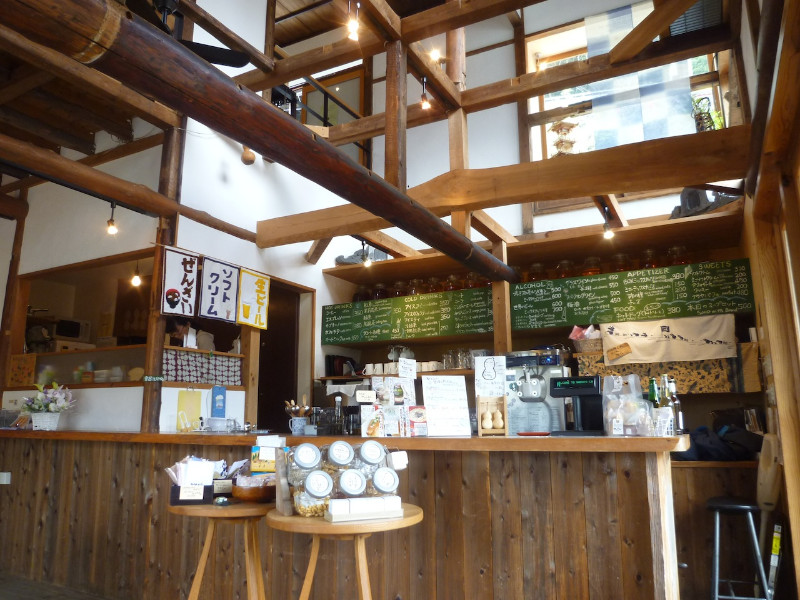 You can enjoy your order while you warm up in the foot bath, or relax inside the shop!
There is a blurb about the history of the shop at the end of the menu.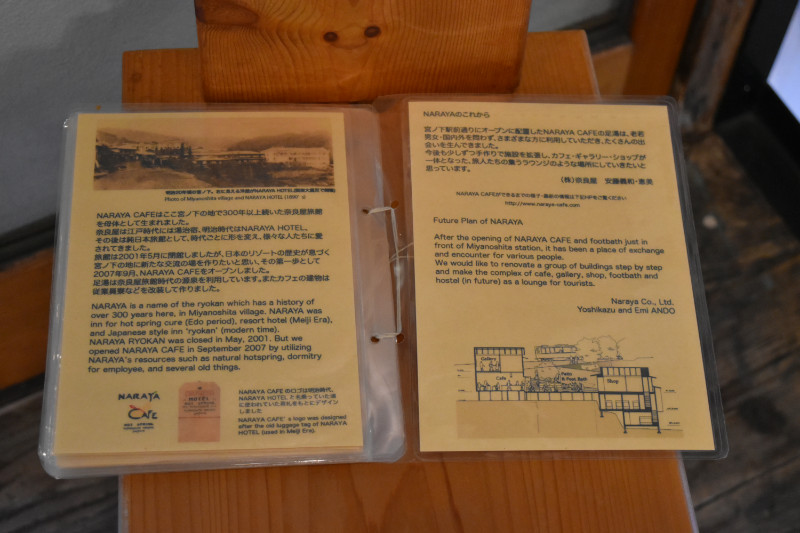 They also have English on their menu, due to the high volume of foreign customers!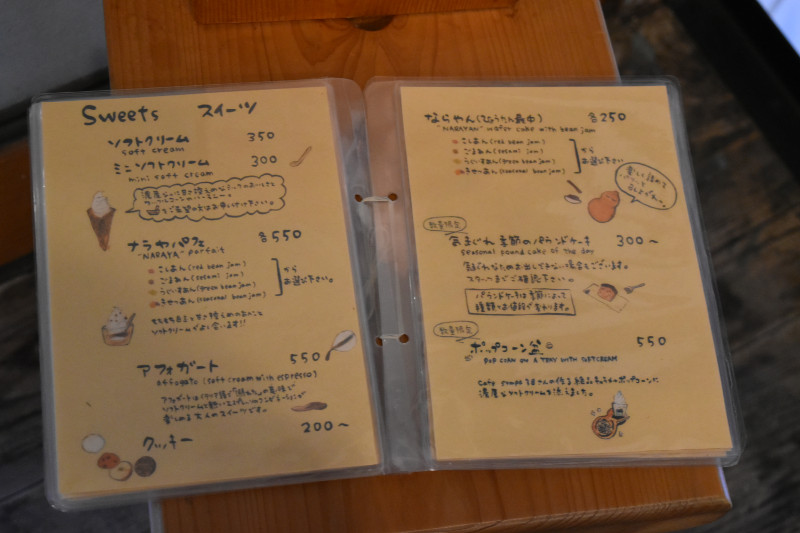 The dessert menu is also great!
I ordered this!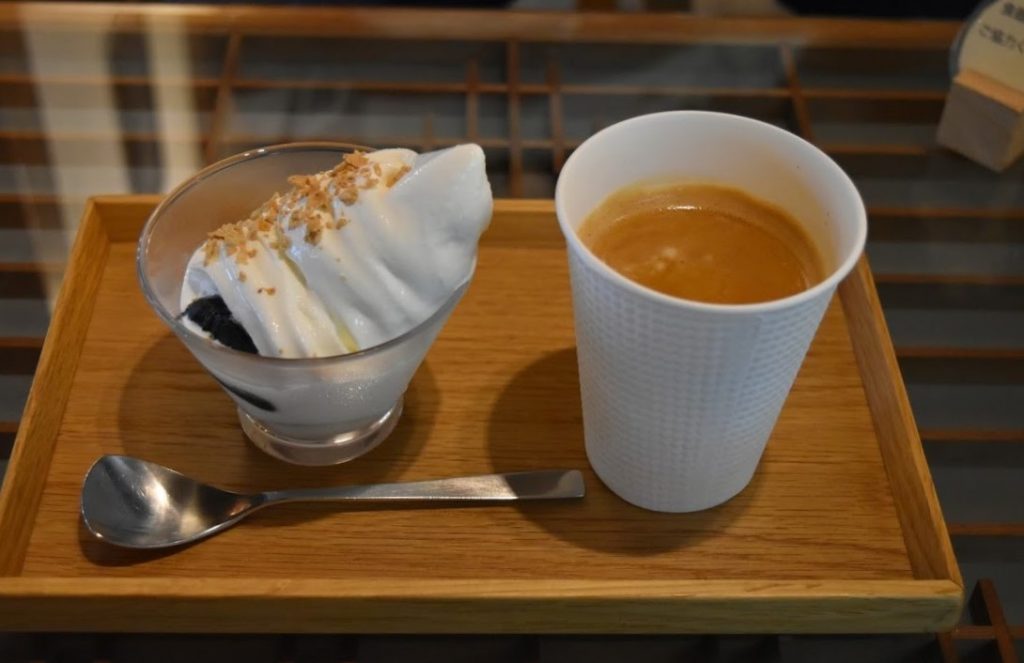 Naraya Parfait \550 (tax included)
Coffee ¥400 (tax included)
You can choose from 〈strained bean paste/sesame bean paste/seasonal bean paste〉 as your topping. I chose sesame bean paste!
I enjoyed the harmony of the gentle flavor of the sesame bean paste and the mild sweetness of the soft cream♪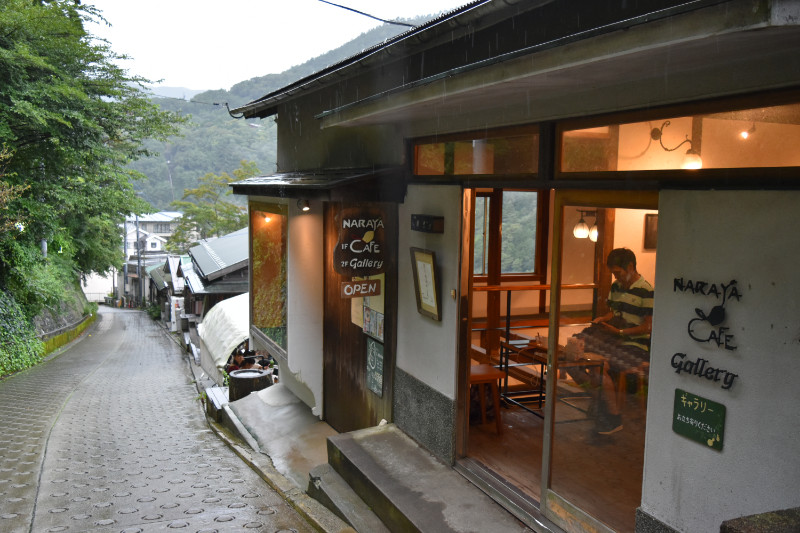 The second floor of the cafe is a gallery. It is not only used for exhibits; it also has customer seating.
Looking out from my seat on the second floor -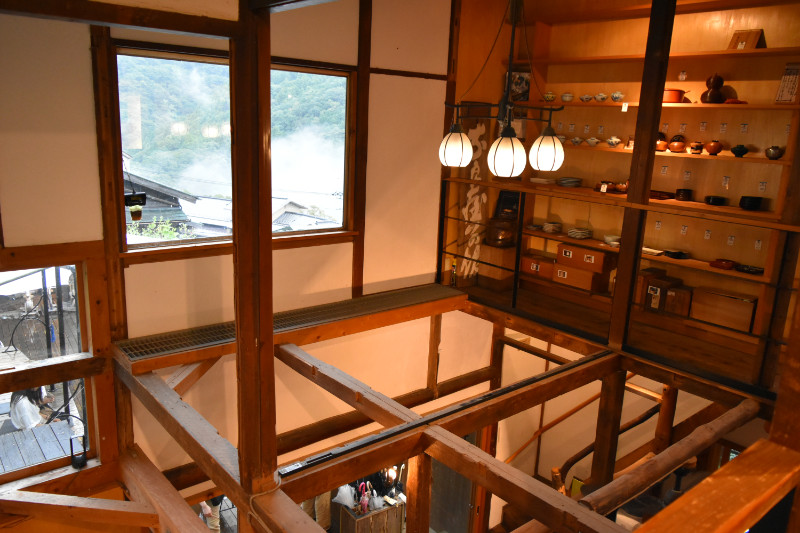 You can feel the warmth of the history [NARAYA RYOKAN] through the wooden framework. I had a relaxing and healing time inside.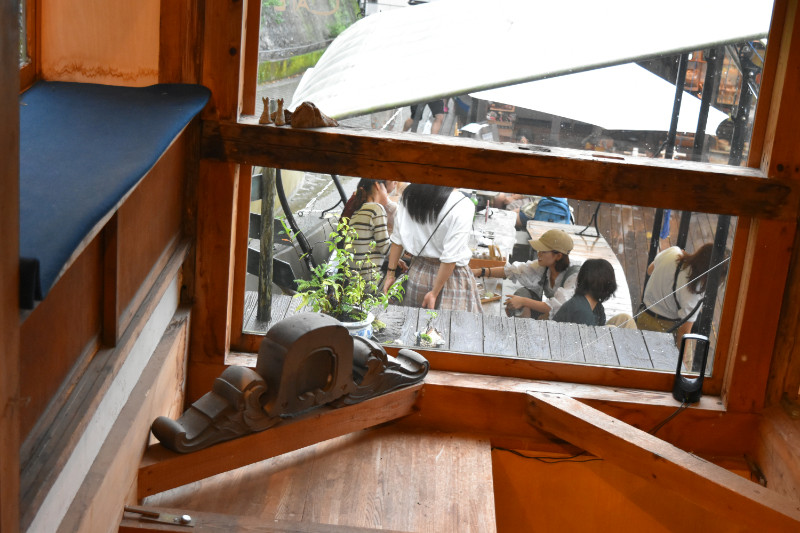 You can see customers enjoying the foot baths across the way.
The book-space in the building next to the cafe[NARAYA TABI BOOKS]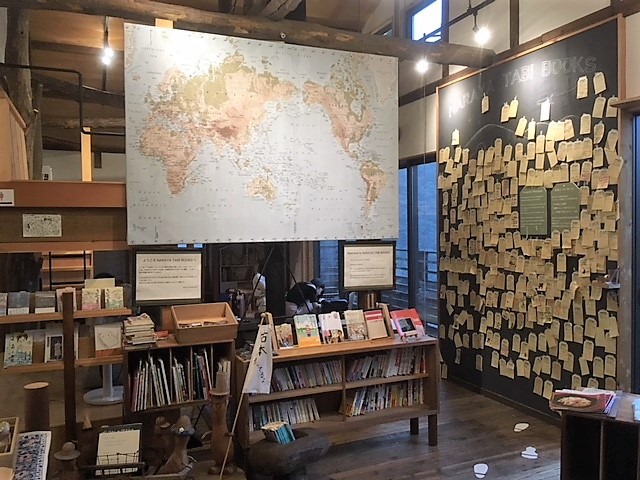 Enjoy your cafe time while you read books from a variety of times and places♪
The walls are packed with messages from customers from all over.
[NARAYA AN]


The building across from the cafe and foot bath is [NARAYA AN], which sells warm, wooden items and pieces from the artist next door.
The NARAYA CAFE will make your trip to Hakone a more fun and memorable experience.
Please visit it when you make your trip to Hakone.
NARAYA CAFE[Access]One minute on foot from the Miyanoshita Station of the Hakone-tozan Railway[Address]404-13, Miyanoshita, Hakone-cho, Ashigarashimo-gun, Kannagawa [Business hours]10:30-18:00
(Until 17:00 from December to January) Wednesdays and every fourth Thursday of the month are scheduled holidays [TEL]0460-82-1259
As soon as you get off Miyanoshita Station on the Hakone Tozan Railway, you will see a footbath. This is a café created by renovating the employee dormitory of a long-established ryokan in Hakone [Naraya], which has been running for 300 years since the Edo period. The hot springs from the inn era are poured around the footbath and are always crowded with domestic and foreign travelers. You can eat snacks such as pizza and sweets while entering the footbath. <Access> Get off at Hakone Tozan Railway `` Miyanoshita Station ''
Address

404-13 Miyanoshita, Hakone-machi, Ashigarashimo-gun, Kanagawa

TEL

0460-82-1259

Business Hour

[Business hours] 10: 30-18: 00 [regular holiday] Wednesday, fourth Thursday ※ Winter closed from mid-January to late

Parking Area

5 cars * If the parking lot is full, please use the municipal Miyanoshita sightseeing parking lot near Gora for about 50 m.

Service

Nothing

Total number of seats

40 seats

Seat type

[View seats] 10 seats [Counter] 6 seats [Open terrace] 4 seats

Pet

Deck part (outdoor) only
Map