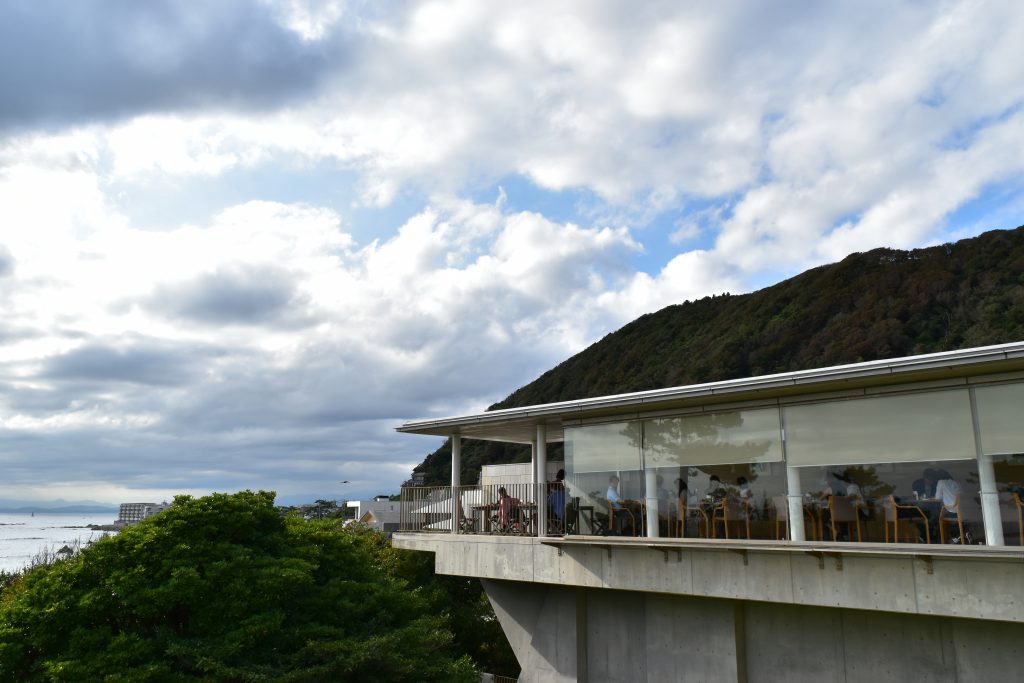 "Restaurant ORANGE BLEUE " is located in a great location overlooking the Hayama Isshiki coast. This is a famous restaurant attached to the Hayamakan of the Museum of Modern Art, Kamakura .
A magnificent view spreads out in front of you! The back of the shop is a terrace seat, and you can feel the sea closer! !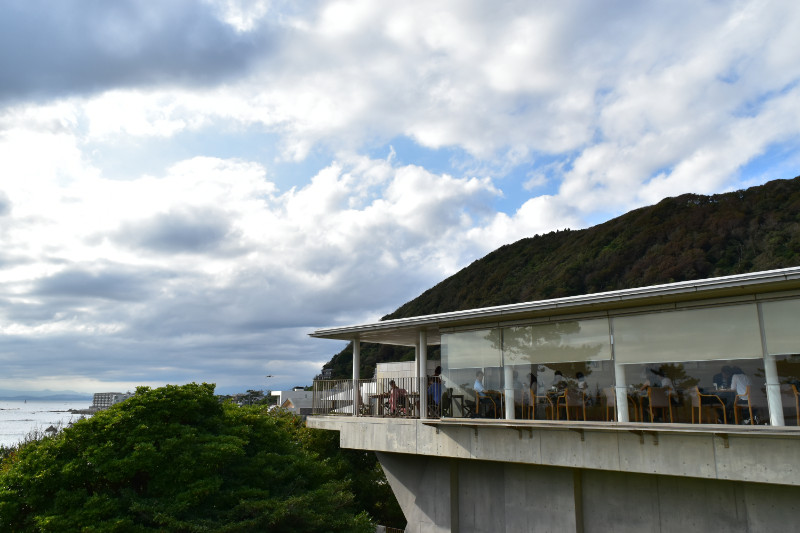 Moody atmosphere at night!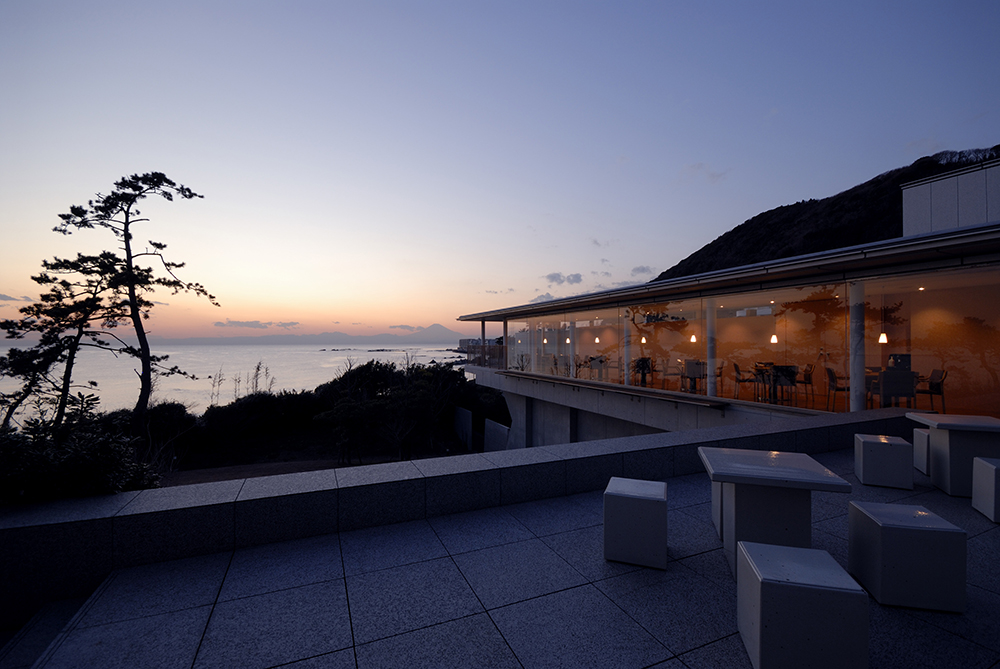 Around the restaurant, there are sculptures of famous artists here and there, and a wonderful world is spreading!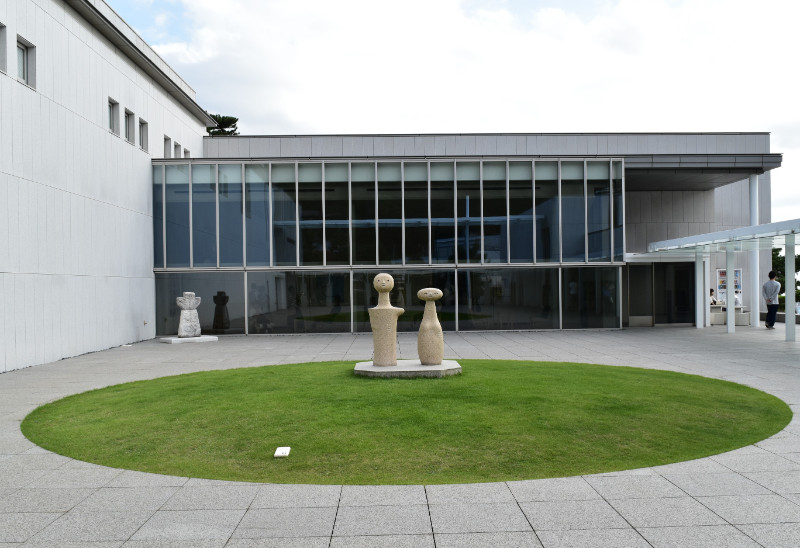 Isamu Noguchi's sculpture "Kokeshi"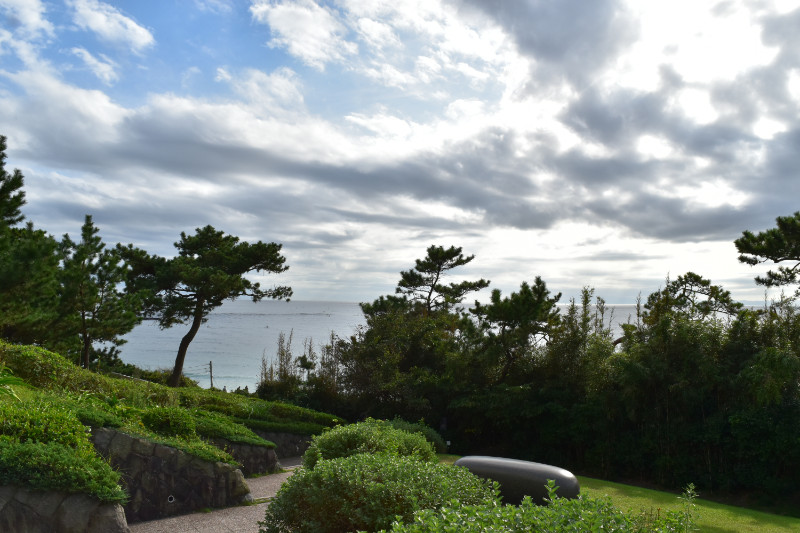 coffee after dinner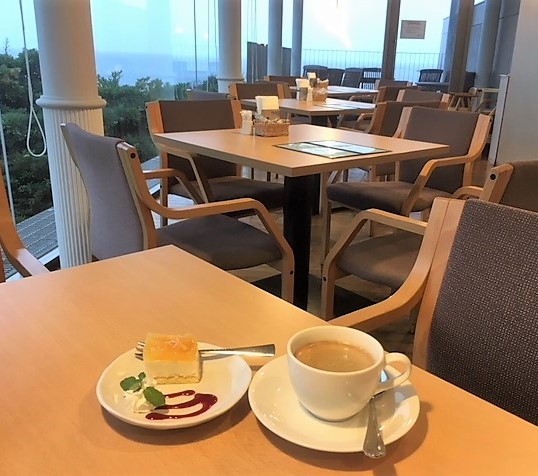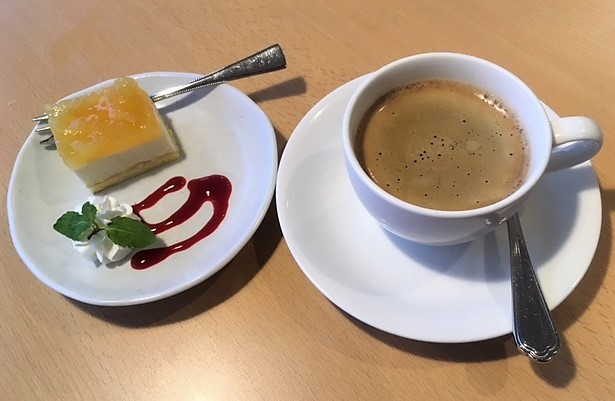 Classical music is played in the store, and coffee time feels somewhat noble.
Relax with an elegantly sweet cake and moderately bitter coffee.
Since kites often come to the terrace seats, only desserts and drinks are served.
The scenery from the terrace seats. It feels good to hear the roar of the sea!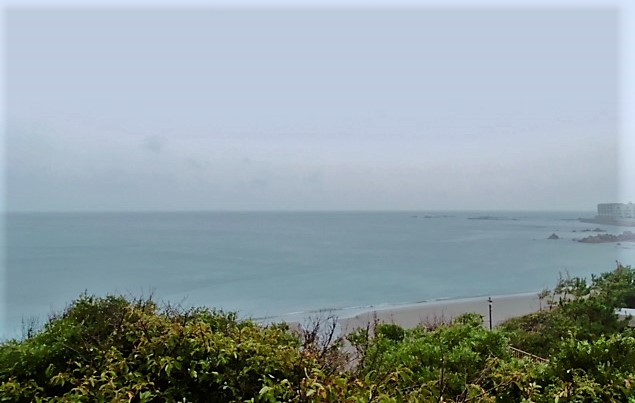 I was able to spend a wonderful time with delicious food in a calm and relaxing space of the shop and a superb view in front of me!
It is very crowded on weekends and holidays, and you will inevitably have to line up, but it is a wonderful shop that you want to enter even if you line up!
Why don't you use it when you visit the museum or when you stroll around Hayama?

Restaurant ORANGE BLUE
[Transportation] About 18 minutes by Keihin Kyuko Bus from Shin-Zushi Station on the Keikyu Zushi Line or Zushi Station on the JR Yokosuka Line
About a 1-minute walk from Migaoka/Kanagawa Prefectural Museum of Modern Art stop [Address] 2208-1 Isshiki, Hayama -machi, Miura-gun, Kanagawa Prefecture [Business] Tue-Sun/Holiday Tea 10:00-17:00 (LO 16:30)/
Lunch 11:00-15:00 [TEL] 046-875-0919