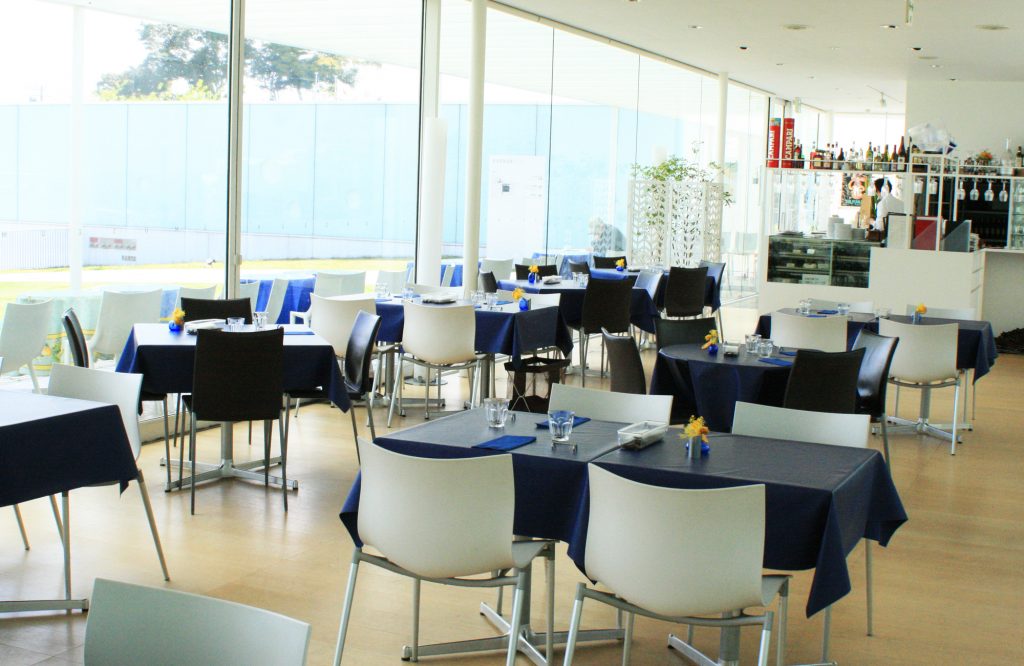 A wide sea in front of you. lots of greenery around. "Yokosuka Aqua Mare", which is attached to the Yokosuka Museum of Art, is a restaurant where you can enjoy delicious Italian lunches and dinners in a perfect location surrounded by nature.
Appearance of the shop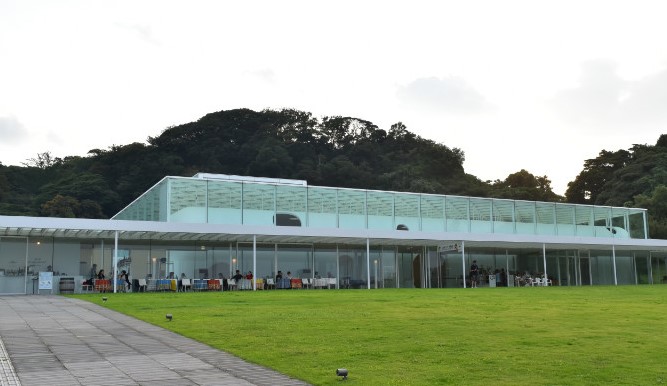 Beyond the lawn is a wide expanse of Tokyo Bay. You can enjoy your meal in a relaxed and calm space while watching the ships coming and going and feeling the refreshing sea breeze!
Order a lunch set at the terrace seat!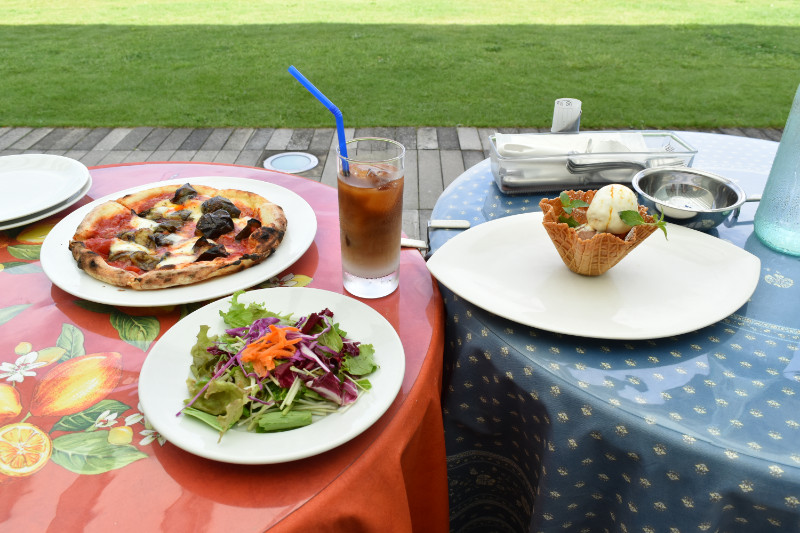 Pizza set (with salad and drink) ¥1,400 (tax included)
Waffle ice cream ¥650 (tax included)

You can choose from 3 flavors of pizza, so we chose the " Autumn Eggplant Arabiata Pizza " using seasonal "Autumn Eggplant from Miura Peninsula"! The drink is an ice cafe latte.
For the pizza, you can enjoy the exquisite taste of fried eggplant, salty mozzarella cheese, and spicy spicy oil!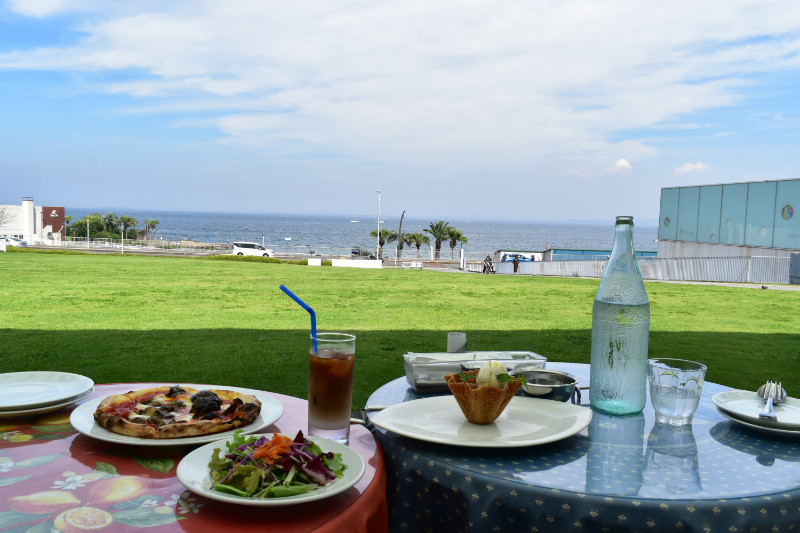 To be able to enjoy a delicious meal in such a wonderful place... I couldn't be happier!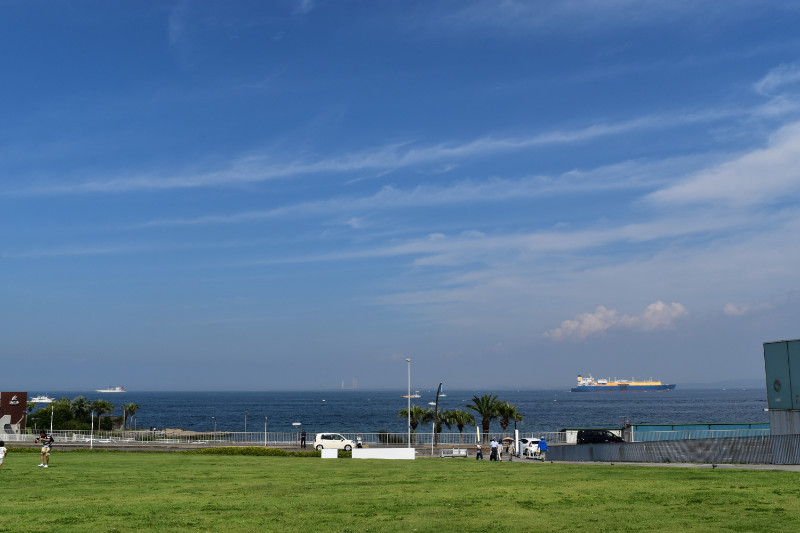 After your meal, head to the "Lover's Sanctuary" in the penthouse on the roof of the Yokosuka Museum of Art!


There are 3 places in Kanagawa Prefecture called "Lover's Sanctuary", and this is one of them! !
Feeling a little romantic after enjoying delicious food in front of the superb view
It's like being in the ocean! It is also recommended for dating! !
I don't think there are many restaurants where you can enjoy a meal in such a great location, so why not try making some good memories there?
Yokosuka Aqua Mare [Transportation] About 10 minutes by Keikyu bus from Keihin Kyuko "Maborikaigan" station, get off at "Kannonzaki Keikyu Hotel Yokosuka Art Museum" and about 1 minute on foot [Address] 4-1 Kamoi, Yokosuka City, Kanagawa Prefecture, inside the Yokosuka Museum of Art [Business] LUNCH 11:00-15:00 LO / DINNER 17:00-20:00 LO / CAFE 10:00-20:00 Closed on the first Monday of every month (open if it is a holiday [TEL ] 046-845-1260