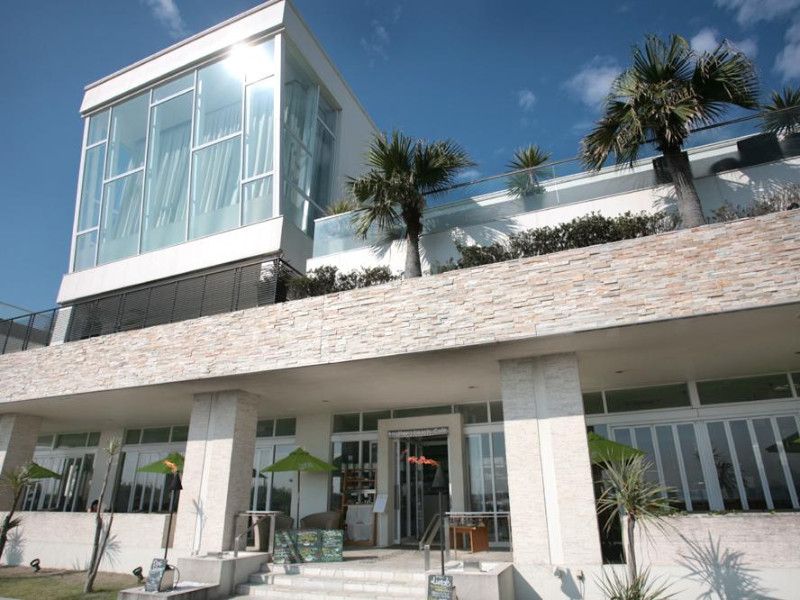 その他
10 seconds to Southern Beach! Seaside cafe & dining
The concept of the shop is "an urban natural cafe where you can feel the sea". Great location to reach "Southern Beach Chigasaki" in 10 seconds. It is a popular shop that is also listed on the website of the Chigasaki Tourism Association. At the tourist information center in front of the station, rent a "Kayagasaki rental cycle" and head to the beach. Cycling comfortably while feeling the refreshing sea breeze! I went to the store. Take the "Kayagasaki Rental Cycle" to the beach.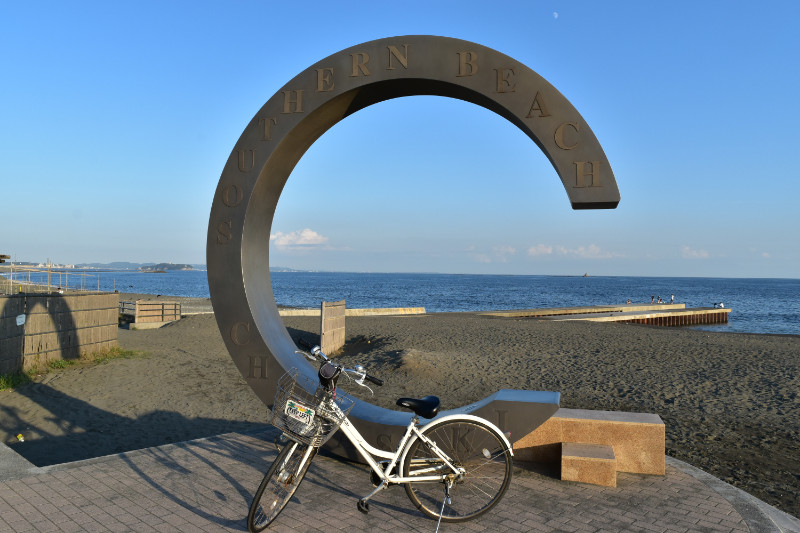 "Chigasaki Southern C" is the symbol of Southern Beach Chigasaki, which became the CD jacket of Southern All Stars. It is a standard shooting spot for sightseeing in Chigasaki. In the distance, you can see Eboshi Rock and Enoshima. Exterior of Southern Beach Cafe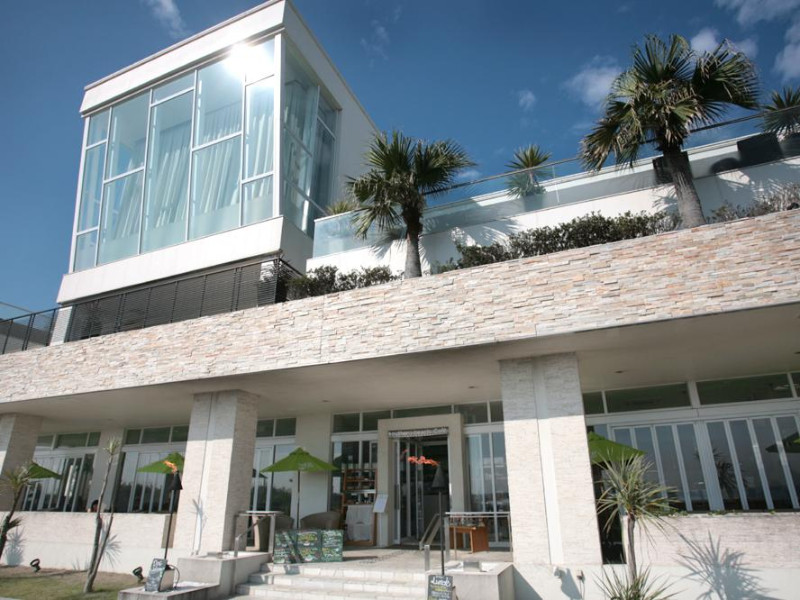 There is a wedding hall on the 2nd floor. A cool and cold shake is perfect for hot days!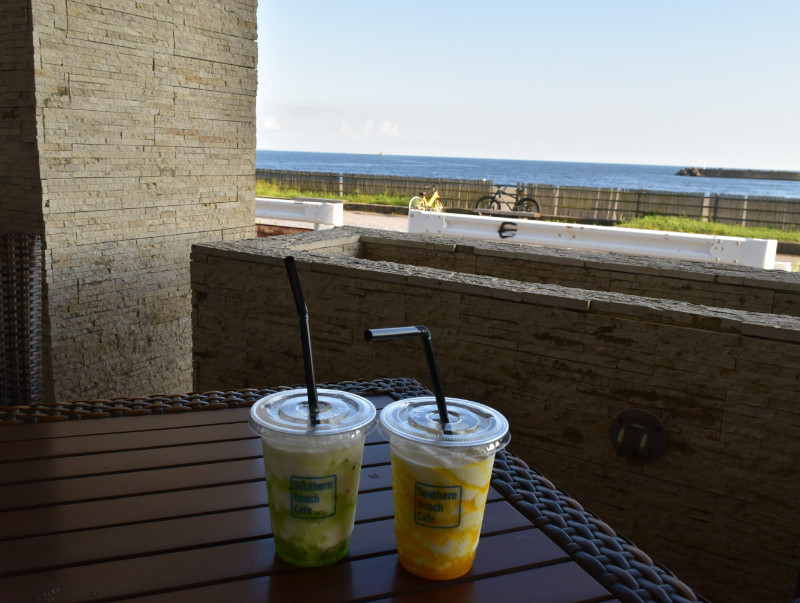 <Left> Southern Beach Shake Kiwi ¥ 550 (tax included) <Right> Southern Beach Shake Orange ¥ 550 (tax included) The pulp isThe shake that was included cooled the hot body coolly. While watching the ocean spreading in front of you, slowly cafe time All menus are written in English. Foreign tourists can also order smoothly! With fresh "shirasu"! Popular menu! !!
Kamaage shirasu and blue sardine peperoncino (with salad plate, lemonade & coffee) ¥ 1296 (tax included) Chigasaki is, after all, "shirasu"! It feels like "Shonan", a collaboration of "Shirasu to Ao Sanori"! !! In addition, the shop is full of attractive menus! Why don't you spend a relaxing meal and cafe time at "Southern Beach Cafe", which is in a great location with a view of the sea in front of you? Southern beach Cafe [Transportation] Approximately 13 minutes on foot from JR Chigasaki Station Approximately 5 minutes by bus from JR Chigasaki Station Approximately 1 minute on foot from the Kaisuiyokuba-mae stop [Address] 4-Nakakaigan, Chigasaki City, Kanagawa Prefecture 12986 Chigasaki Guest House 1F [Business] 8: 00-22: 00 (21: 00LO) Open daily [TEL] 0467-82-4445

Outline of the event
Place

Chigasaki City Museum of Art

Blessed with a warm climate, Chigasaki has been loved by many artists and cultural figures as a villa or resort. They are active in this privileged environment and have left many excellent works. The Chigasaki City Museum of Art was opened in April 1998 as a facility to widely introduce these local artists and works at exhibitions and to support the creative activities of the citizens. The Takasago Ryokuchi Park, where the museum is built, was once the residence of the new actors Kawakami Otojiro and Sada Yacco, who were known for the Oppekepe section, and the villa of the businessman Yasusaburo Hara, but it still retains the scenery of the past. I am. There is also a full-fledged Japanese garden in the park, which is full of greenery throughout the four seasons, and it is a place of relaxation for the citizens as one of the city's leading viewing spots for plum blossoms.

About the facility Access