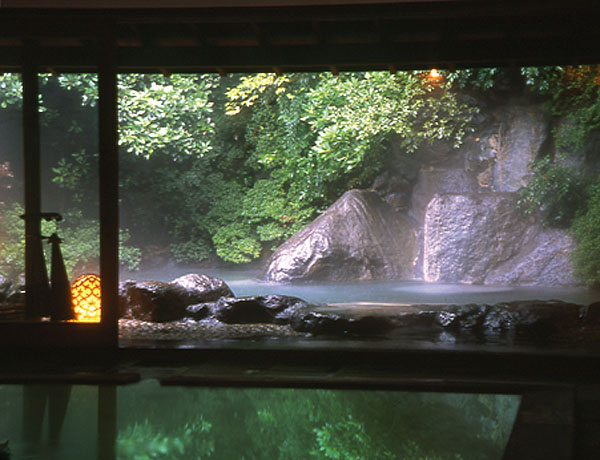 その他
Gora, the popular tourist location where you can experience Hakone's seasons and onsen.
(TOP Image) Gora Onsen (Image Source: Hakone Gora Tourism Association)
Gora has several spots for you to see Hakone's beautiful seasonal sights, such as cherry blossoms in the spring, the verdure in the summer, and the leaves in autumn.
It is also one of the few onsen spots in Hakone where you can enjoy a wide variety of onsen, such as simple onsens, alkaline springs, sodium carbonate chloride, or hydrogen carbonate springs, primarily white onsen from Owakudani (acidic-sulfate springs) and onsen from Mt. Sounzan (salt springs) all within the same region.
Furthermore, there are countless locations where you can experience art, such as the Hakone Museum of Arts, which is surrounded by the natural beauty of Japanese gardens, Gora Park, with its Western garden, and the Okada Museum of Art, where you can enjoy the impressive beauty of Japan, China, and Korea.
The foliage in Gora Park as seen from Suikokan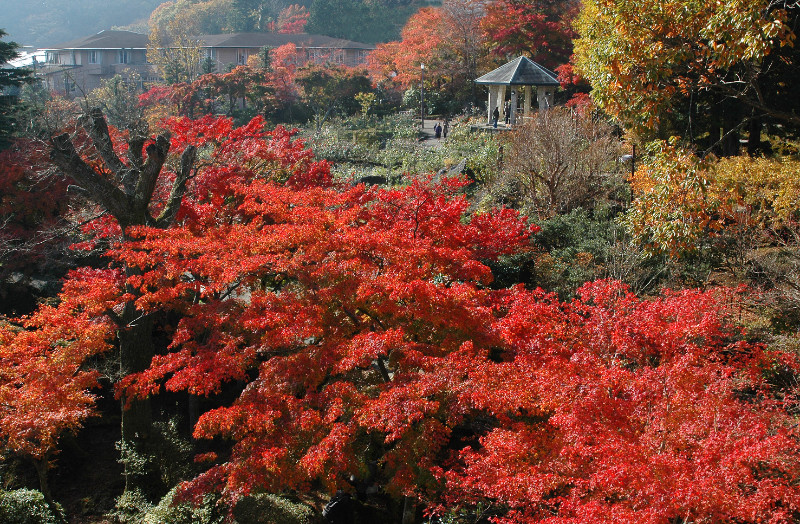 〈Image Source〉Hakone Gora Tourism Association
Hakone Gora Tourism Association, Gora Station Information Office
[Access] Hakone-tozan Railway, Gora Station[Address]Kanagawa Prefecture, Ashigarashimo-gun, Hakone-cho GoraHakone-tozan Railway, Gora Station Rotary[Business Hours]10:00-16:00 No scheduled holidays[TEL]0460-82-1516