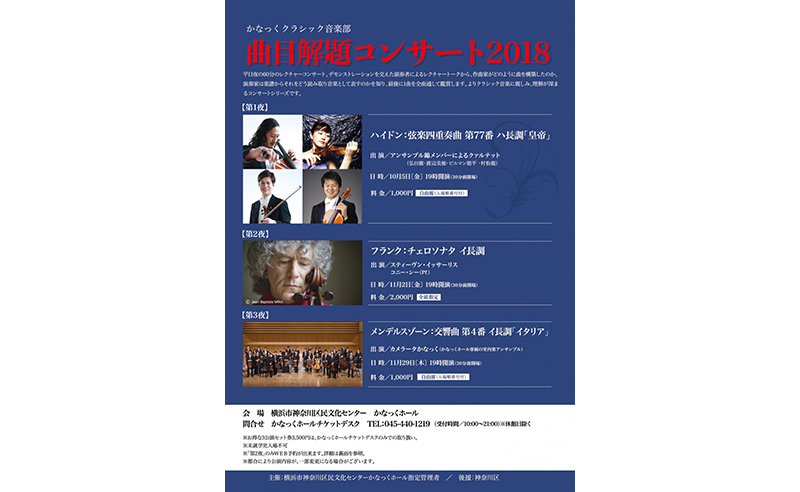 Course / workshop musics
Weekday night lecture concert, 11/29 (Thursday) is the last night!
曲目解題コンサート2018 第3夜 メンデルスゾーン:交響曲 第4番 イ長調「イタリア」
開催:2018.11.29
Lecture concert of 60 minutes on weekdays night. From the lecture talk by a performer with a demonstration, the composer knew how to construct a song like a song, the musician knew how to express it as music to be read from the score, finally appreciate one song through all the songs I will. It is a concert series familiar with classical music and deepening understanding.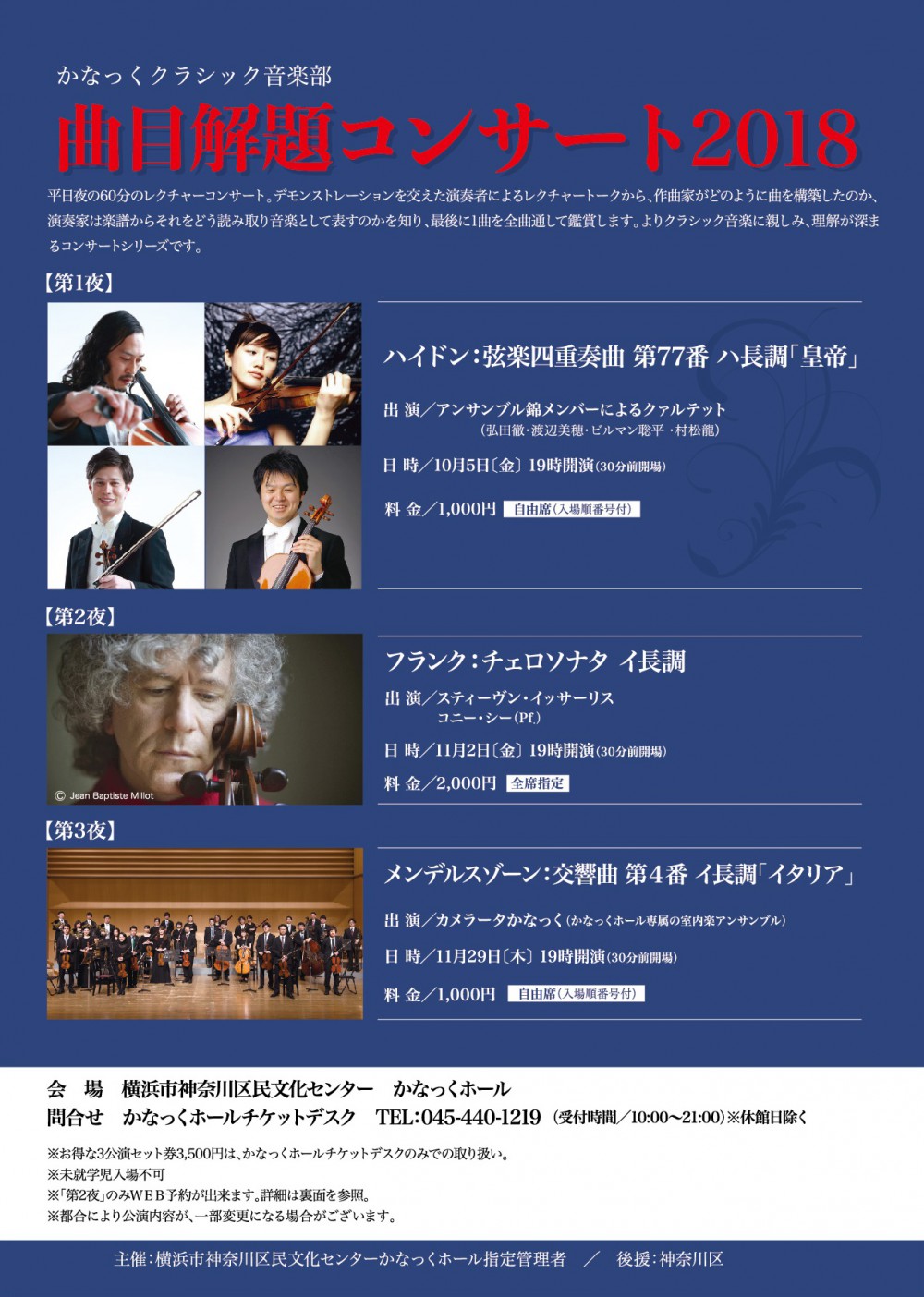 Song title introduction concert 2018
3 nd night
Mendelssohn: Symphony No. 4 in A major "Italy"
[Date and time] November 29 (Thurs) 19: 00 ~ (opening at 18: 30)
[Venue] Yokohama City Kanagawa Local Culture Center Konari Hall Hall
[Appearance] Camera – Tanaka (Chamber Music Exclusive Chamber Music Ensemble)
[Rate] (All seats free) ¥ 1,000
[Ticket sales]
■ Completed Hall Ticket Desk TEL.045 – 440 – 1219 (10: 00-21: 00, except closed days <third Monday / holidays next day> excluded)
■ Cafferty TEL.0120-240-540 (weekdays from 10: 00 to 18: 00) Ticket reservations at WEB from here !
[Organizer] Yokohama City Kanagawa Citizens' Cultural Center Kagaku Hall
[TEL] 045-440-1211 (Yokohama City Kanagawa district cultureCenter Konoharu Hall)
* The official site of Kodoku Hall is here !
※ The performance time is scheduled for 60 minutes. There is no break.
※ Please refrain from entering preschool children.
Area

Yokohama City (excluding the Bay Area)