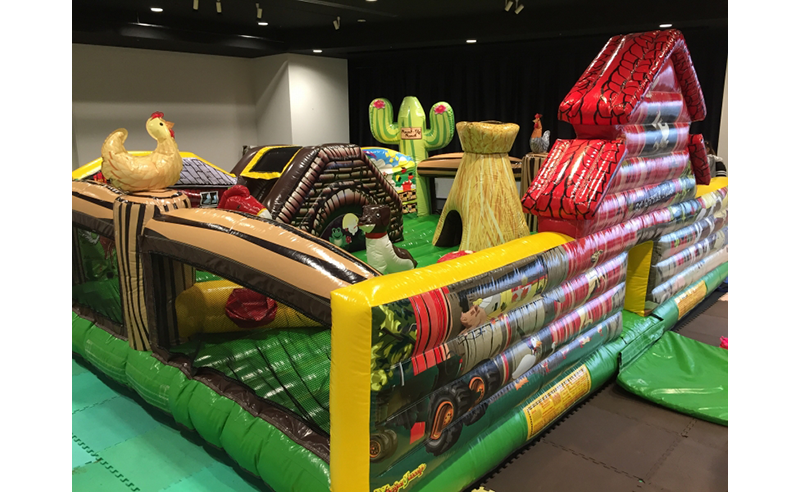 Other
One day only! Hikawa Maru's open deck has a pony on the ranch !?
日本郵船氷川丸「秋の子どもイベント」
開催:2018.11.10
At NYK Hikawa Maru, we will hold "Autumn Children's Event" at the open deck on Saturday, November 10. Open shipboard deck full of openness, you can enjoy open-type ha-ha with air jungle, mini sliders and so on, or enjoy eco-ponies moving forward if you move your body up and down. Parents are also able to see close-ups of children playing happily at the ranch. Let's play with the air playground onboard and the ecopoy looking real!
※ 1 time 5 minutes, replacement system (target: 90 ~ 125 cm, 3 ~ 8 years old)
※ In bad weather we will only ride Ecoponey on the outdoor deck.
NYK Line Hikawa Maru "Children's Event in Autumn"
[Date and time] November 10 (Sat) 10: 00-16: 00 (last entry is until 16:30)
[Venue] NYK Line Hikawa Maru
[Fee] General ¥ 300, Senior (65 years old and over) ¥ 200, Junior and senior high / high school \ 100, Person who presents handicapped Person in charge of disabled person and medical care recipient of specified disease (Including 1 nurse) Free
[TEL] 045-641-4362 (NYK Line Hikawa Maru)
* The official website is here !
Area

Yokohama Bay Area (Naka-ku and Nishi Ward)