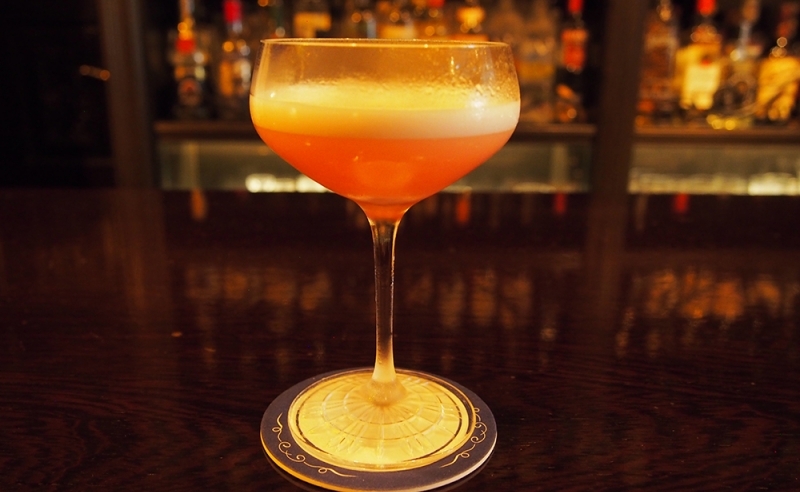 Onnahitori
Bar
beautiful in
have a drink

A series of bars in Yokohama where women go alone, spelling out encounters with beautiful drinks♡ This time, I visited a certain shop with a different sense of tension than usual.
Mr. Yamada, dressed in a white tuxedo, and the Art Nouveau-style interior that was created in the image of an old European castle... "Bar Noble" has a fairly authentic atmosphere, but do you have any female customers? I was worried and asked, "Yes, of course. There are many female customers who use it as a third place apart from work and home." "In order for customers to spend their time in a relaxed manner as a third place, at our store we try to serve customers with a sense of distance and snuggle up to each other." The bar is my third place... how cool. I will continue my bar training with the aim of becoming such a woman!
While listening to various stories, I ordered the second bowl, which has become a tradition!


This is the seasonal "avocado cocktail".

A cup of homemade rum-infused avocado paste with milk, syrup, and amaretto♡ This is also a creamy, fluffy drink that you can enjoy like a dessert. Recommended for women who like sweets!!
And I heard a lot of wonderful stories this time too. I'd like to introduce a little bit of Mr. Yamada's story. "I think of a bar as a 'modern tea room.' Face to face with the customer → Think about and make a cocktail that suits the customer → Select the appropriate glass and pour it into → The customer tastes it. This flow is unique to Japan. It is the same as the flow of tea ceremony, which is the culture of tea ceremony.I am always conscious of that when I stand in this shop.
Bars are cultures that come from foreign countries... that's all I thought about, but Mr. Yamada's philosophy of intermingling with good old Japanese culture made me learn the depth of bars again!

There is also the saying, "Customers are the mirror of the bartender." It's said that "you can tell a bar by looking at the customers"...that's true!! I think I understand what you mean by "the frontage is wide, but the threshold is high". It's important to open the door with a little tension while enjoying alcohol and chatting, spending a comfortable time. This moment when I am in the bar becomes part of the atmosphere of the shop. Mr. Yamada, thank you very much for the wonderful talk and thank you for the meal.