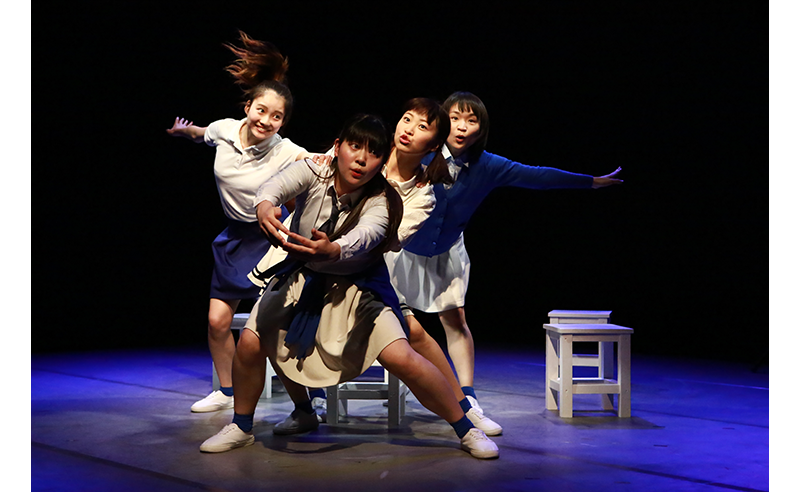 Other Theater / dance
The prefectural youth center facility facilities can be used for free for about a week, and performances can be done!
マグカルシアター出演団体募集!
2018.11.01〜2018.11.20
In Kanagawa Prefecture, as a place where young people can make presentations and performances related to performing arts such as drama, dance, music, etc., we use the prefectural youth center · studio HIKARI and hold a magcal theater. We are looking for this performer and casting group.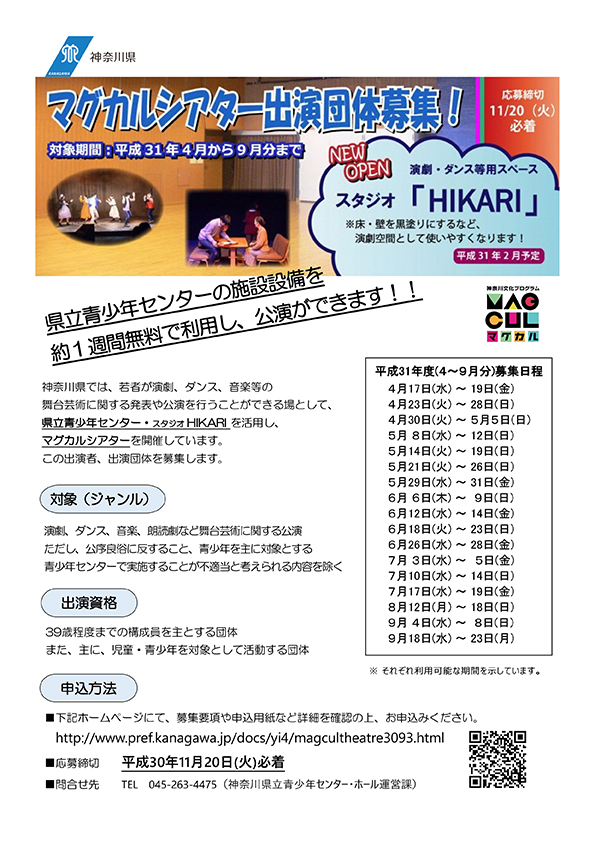 We are looking for a magcal theater appearance group!
[Period covered] From April to September of 2019
[Target (Genre)] Performances related to performing arts such as theater, dance, music, recitation and theater (however, contrary to public order and morals, except for contents deemed inappropriate to be carried out at youth centers targeting youth mainly)
[Cast qualification] An organization that mainly consists of members up to the age of 39. Also, it is an organization that mainly works for children and young people.
[How to Apply] Please check the application guidelines and application forms on this website and apply.
[Application deadline] November 20 (Tue) must arrive
[TEL] 045-263-4475 (Kanagawa Prefectural Youth Center · Hall Operating Division)
Area

Yokohama Bay Area (Naka-ku and Nishi Ward)