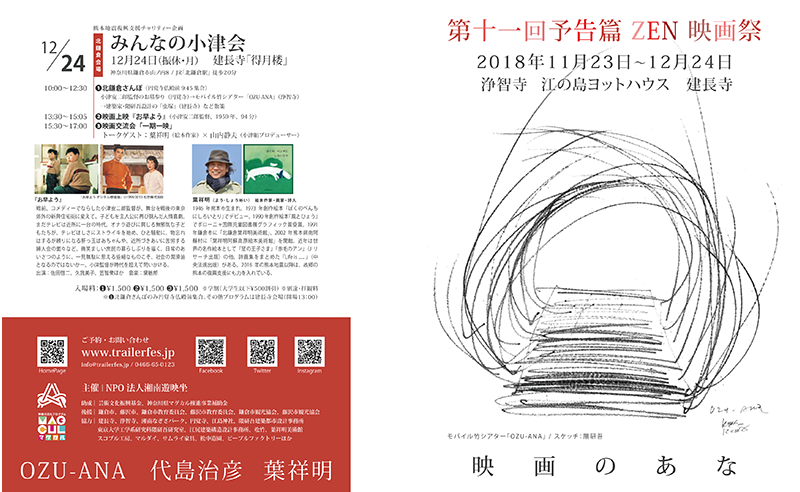 Other Image
Familiar with movies and art while enjoying the scenic beauty of Shonan Kamakura
第十一回予告篇ZEN映画祭
2018.11.23〜2018.12.24
Started in 2008, with the introduction of an attractive movie trailer, to create a place to meet the existence of diverse movies. We are aiming for grass-roots promotion of movie culture. Organizer is NPO Shonan playing seat.
The venue is Kenchoji Temple of Zen temple of Kamakura Goyama, Amakusa Temple, Jodoji Temple, Enoshima Yacht House. While enjoying the scenic beauty of Shonan Kamakura, I am creating a "mini theater" that is familiar to movies and art.
Main notice of competition In the competition division, we have decided the movie trailer version number 1. From around hundred movie previews of domestic and foreign movies released that year, we selected around 15 and invited. By audition voting and judge voting, we have decided a preliminary announcement award and a movie flyer prize and a Tetsuo Sasaki prize (jury's special prize: a work that made a particularly excellent contribution to movie culture through personal previews, individuals and organizations). From the prize-winning works, screening of the main part is also carried out after the following fiscal year.
Besides, I plan a lot of related events familiar with local culture such as "Ozu-kai of everyone" familiar with local director Yujiro Ozu, talking about Kitakamakura Sanpo and Enoshima Sanpo, talk live event, workshop I will.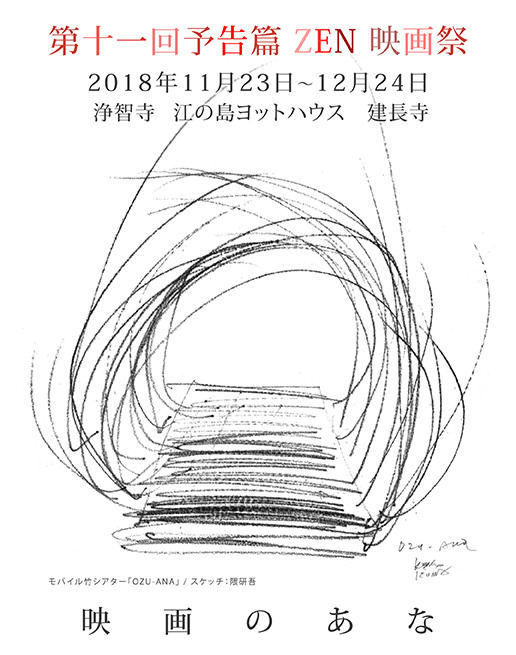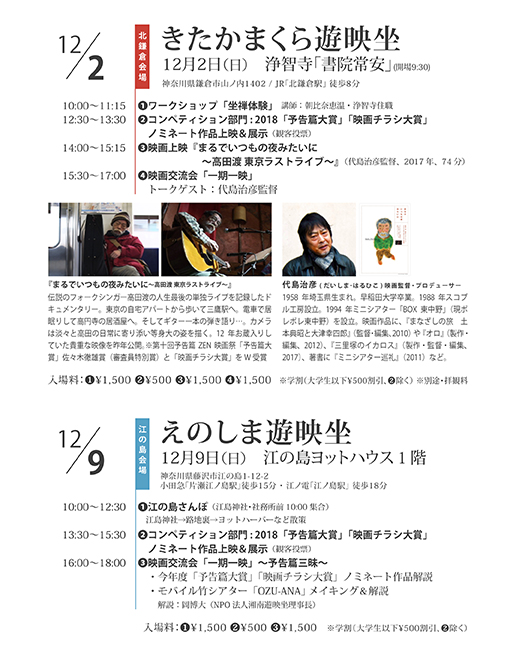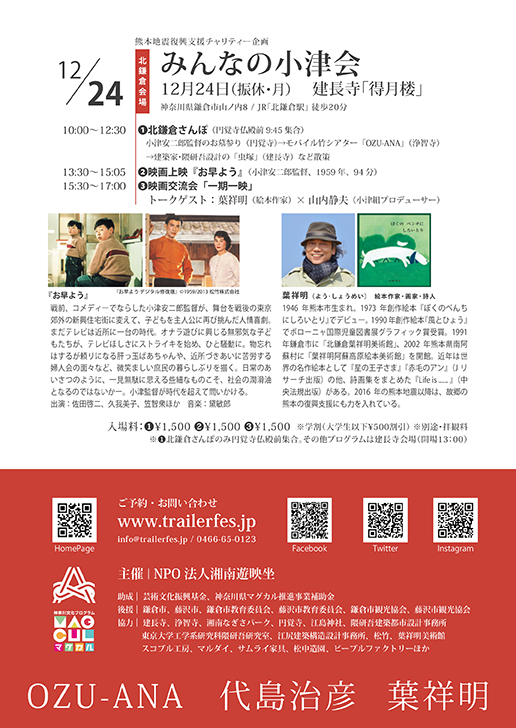 ull wp – image – 140941 "src =" https://magcul.net/wp-content/uploads/2018/12/edb05602a9878b29d5d1868ca59c8851.jpg "alt =" "width =" 516 "height =" 728 "/>
Eleventh notice Hen ZEN festival
[Date and time] November 23 (Friday, congratulation) – December 24 (Monday, congratulation)
[Venue] Jodhiji Temple, Enoshima Yacht House, Kaenji Temple
* Please check the official website for details.