Other Course / workshop
Let's look at the starlit sky observation "Subaru" and "Orion great nebula" in February
2月の星空をみよう! すばるとオリオン大星雲をみよう!
開催:2019.02.02
Is a popular event held at Makin Children's Space Science Museum, a starry sky observation society. Using the astronomical telescope in the front garden of the science museum, we will see objects such as the moon and planets, nebulae, clusters and galaxies. In this time, we will see the star gathering · Subaru, the place where the star is born · The big Orion Nebula with the astronomical telescope.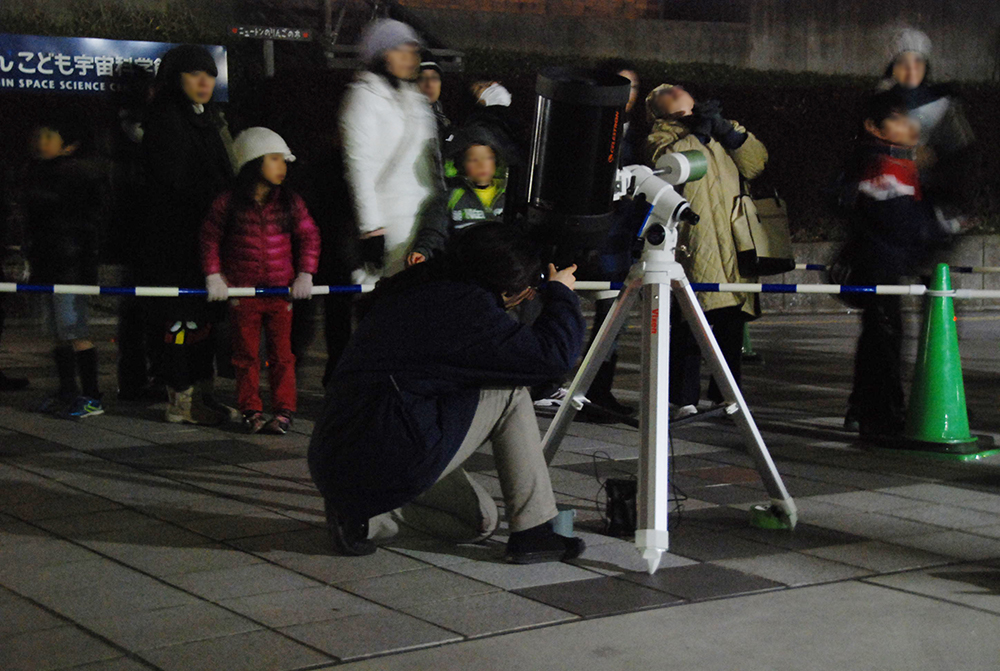 Let's see the starry sky in February! Let's see Subaru and the Orion Nebula!
[Date and time] February 2, 2019 (Saturday) 19: 30-20: 40
[Venue] Magino Children's Space Science Center front yard
There is no projection of the planetarium.
[Subject] Everyone (accompanied by parents below junior high school students)
[Capacity] 150 (of which 20 regular regular admission tickets WEB membership frame)
[Registration fee] Free (Please present printed election mail or winning postcard at 1F information on the day)
[How to Apply] Advance application at the official website "application form" or a round-trip postcard (Makin Kodomo Space Science Museum "Let's see the starry sky on February 2!"). Up to 5 people can apply simultaneously. Please specify the following details.
(1) Name of event / date of participation, (2) representative name · furigana, (3) number of participants · age of all participants (small, middle and high school students enter grade), (4) postal code · address , (5) Telephone number
[Deadline] January 19, 2019 (Sat) must arrive
A questionTogether] TEL.045-832-1166 (Makin Kodo Space Science Museum)
※ It will be canceled in case of rain or cloudy weather. Whether the event is held or not will be posted on the official website around 17:10 on the day and we will inform you.
* Please inquire after 17:10 for the inquiries by telephone about the availability of the day.
※ If the weather suddenly changes, it may be canceled immediately before the observation meeting or in the middle of the observation meeting.
※ Parking garage can not be used after 17:00 on the day. Please use public transportation.
* Weather may change depending on the weather.
※ The lottery result will be notified regardless of the result.
※ "Participation Notification" is required for participation. If you do not receive the breakdown by the previous day, please contact the hotel though excuse me.
* Return postcard posting Please write the address and name of the representative's address on the front side.
* In case of application with round-trip postcard, the next application will be invalid, so please be careful. Also, we can not return the postcard.
· When it is written with a ballpoint pen that disappears · When multiple recipients post multiple postings and multiple event dates · When there is insufficiency or incompleteness in the contents filled in · In case of a postcard other than a postcard (such as a one-way postcard) If you send us
※ We are unable to receive round-trip postcards where postage is insufficient.
Area

Yokohama City (excluding the Bay Area)