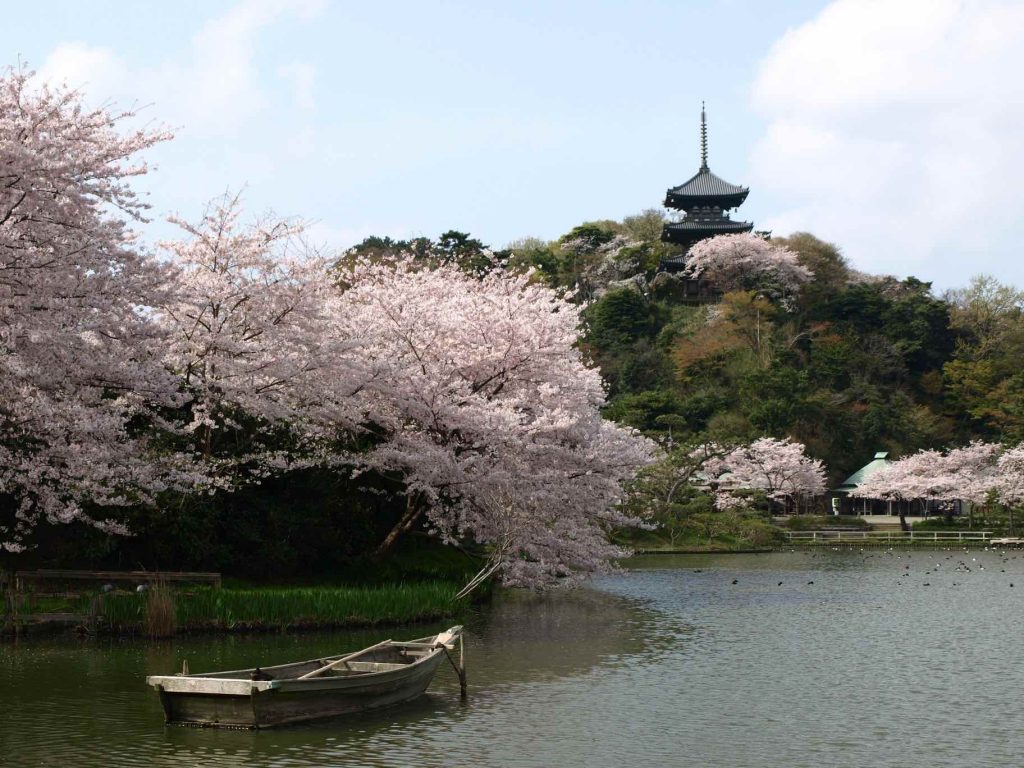 Sankeien is a traditional Japanese garden built by the Yokohama businessman Sankei Hara, who accumulated his fortune starting at the end of the Meiji era and through the Taisho era. Scattered across its vast grounds, 175,000 m² in area, are 17 historic buildings that were relocated there from places like Kyoto and Kamakura. Visitors may enjoy a landscape that has been spectacularly coordinated to meet with the natural changing of the seasons, in particular for spring cherry blossoms and autumn foliage.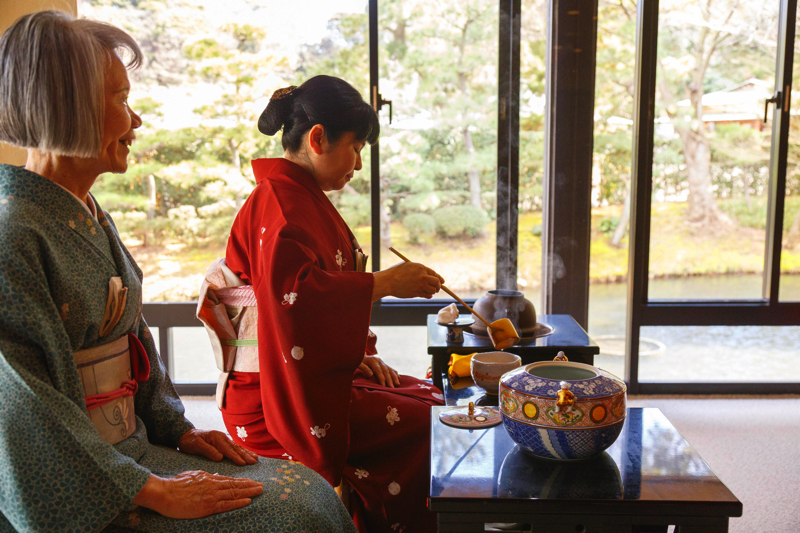 The Bototei Tearoom, which is located in the lobby of the Sankei Memorial Hall near the center of the garden, offers matcha prepared with authentic tea ceremony etiquette for guests to casually enjoy. Guests can also receive a thorough explanation of tea ceremony traditions and culture, meaning that even those with no experience whatsoever can participate readily.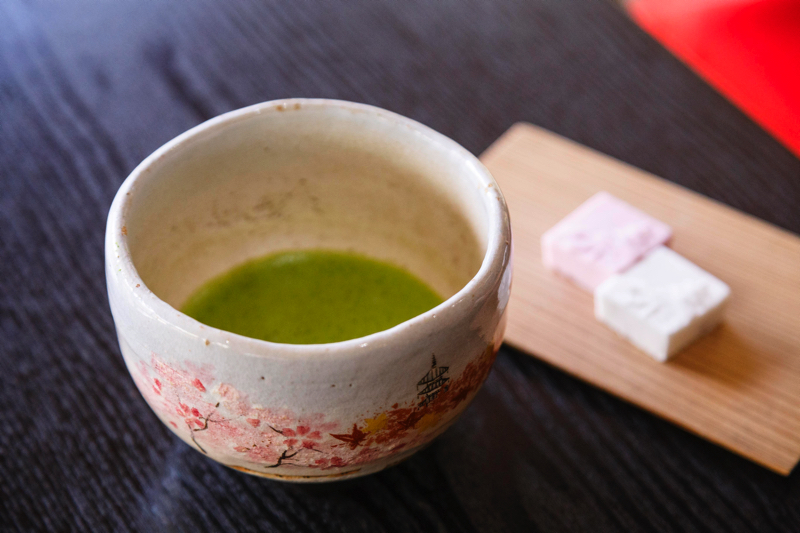 The tearoom offers a table-and-chairs format to allow those who are unable to kneel to participate. You can savor the serene atmosphere as you look out over the landscape of the garden.
* Fee: ¥500 per cup (includes tea sweet)