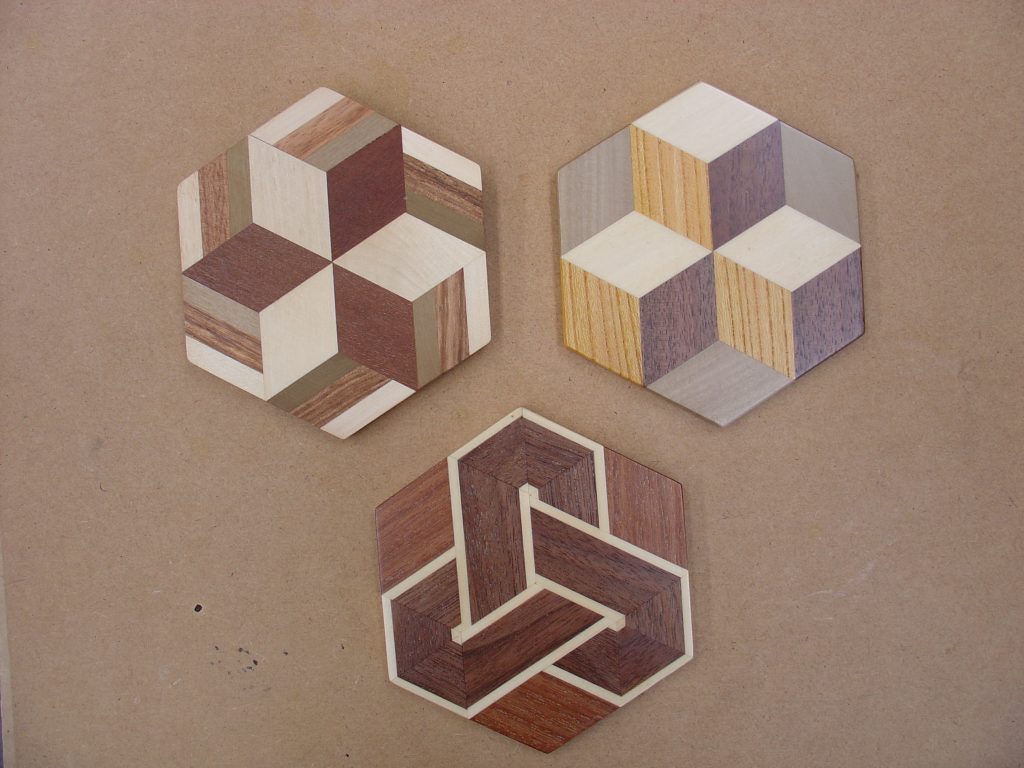 The Hakone wooden mosaic craft is a traditional craft that combines colored natural wood with elaborate geometric patterns. It is used with products such as letter boxes, drawers, jewelry boxes, trays, cake boxes, coasters, and vases, and is famous for mechanized puzzle boxes. The craft was first made in the Hakone region at the end of the Edo period and has a history of roughly 200 years.
At the craft workshop, you can make your very own original coaster with this traditional pattern. You first create the pattern with the mosaic parts, stick them together, and sand your coaster down before finishing it with wax.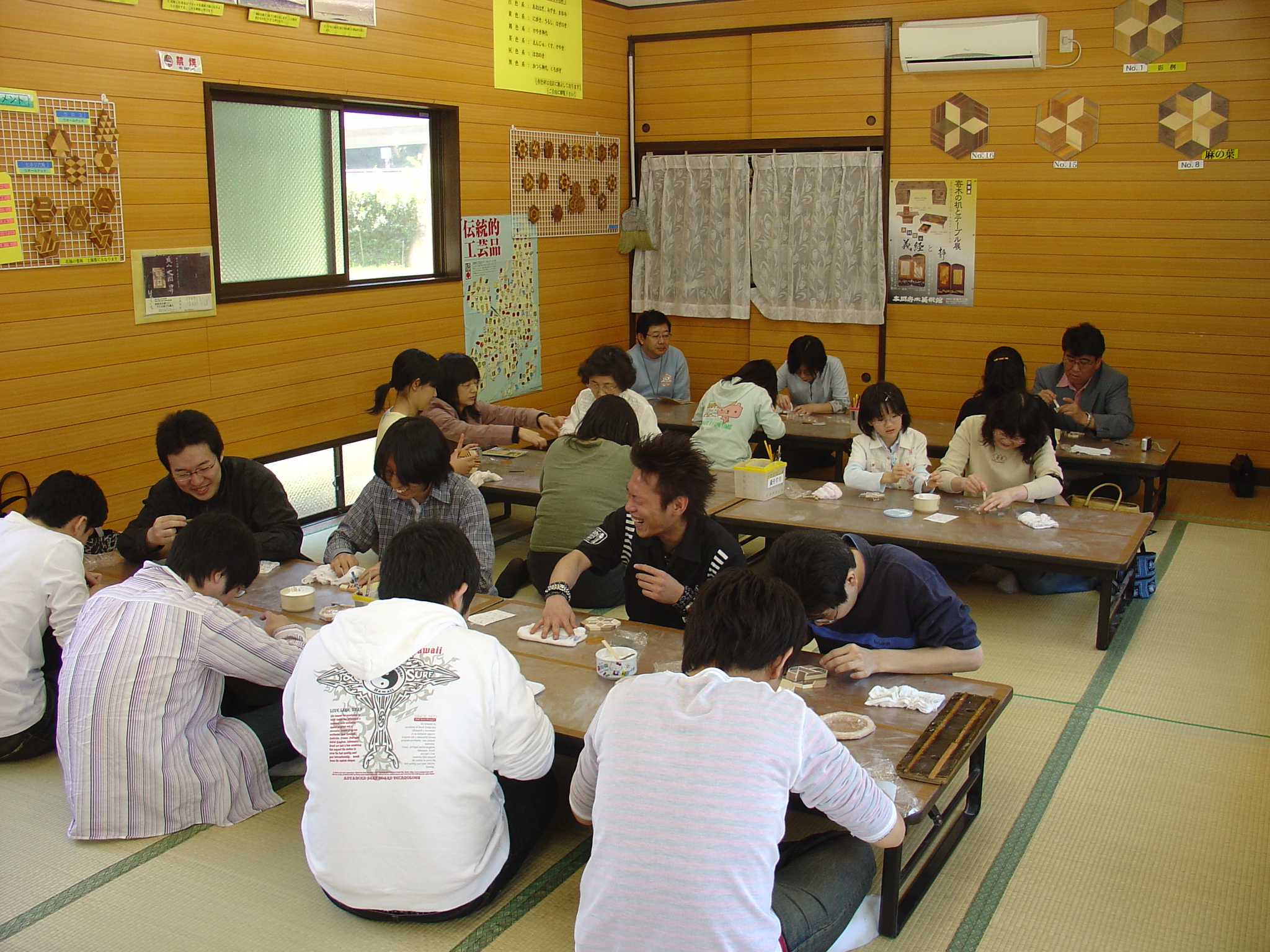 You can also watch the skilled craftsmen create wooden mosaic products.
The art museum also has a collection of wooden mosaic furnishings from the Edo period on display, so please feel free to check that out.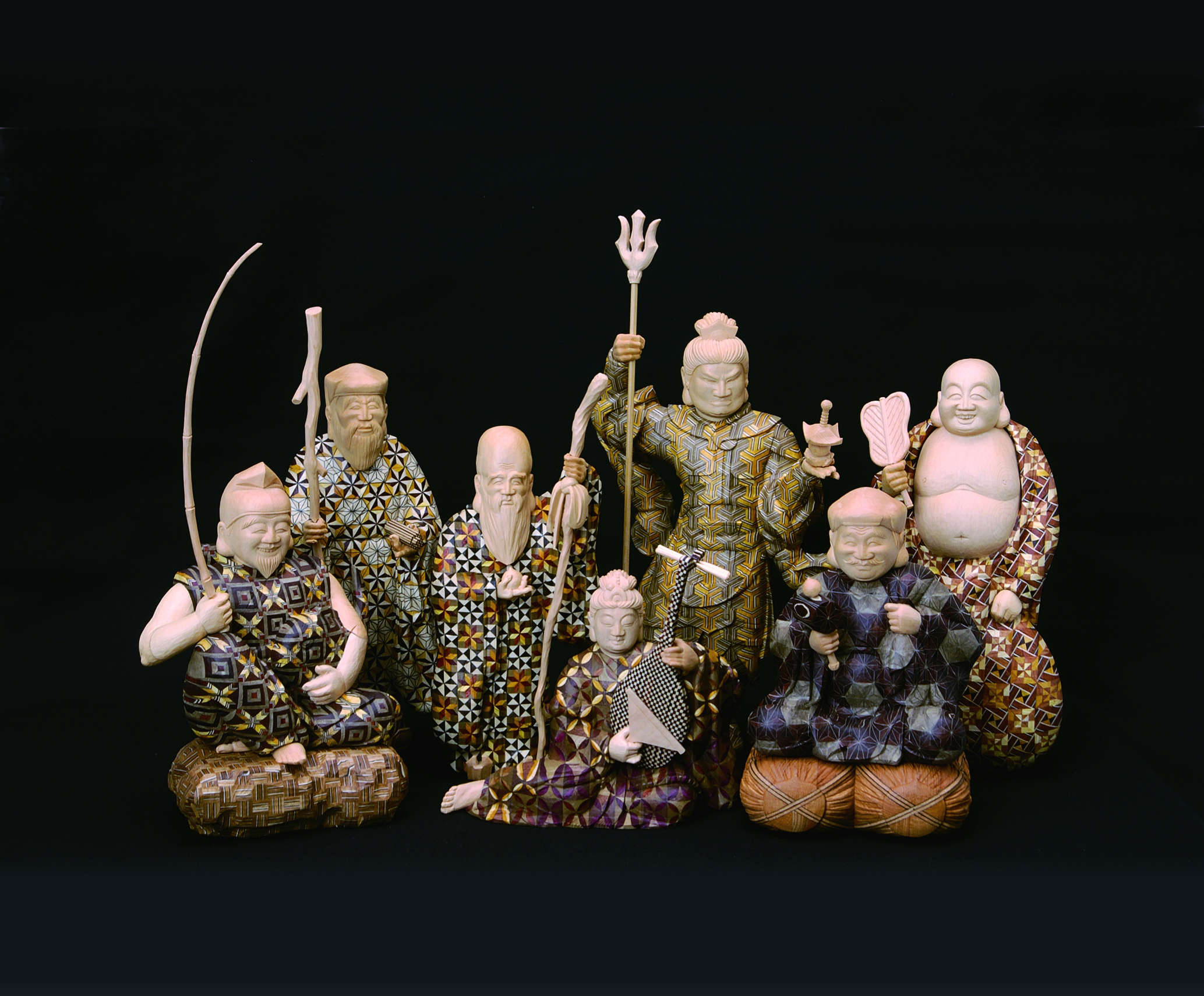 ●Workshop start times: 9:30 a.m. / 10:30 a.m. / 1:30 p.m. / 2:30 p.m.
●Duration: 40-50 minutes
●Workshop fee: 900 yen per person (1000 yen from April 2019)
*Must reserve in groups of two or more people