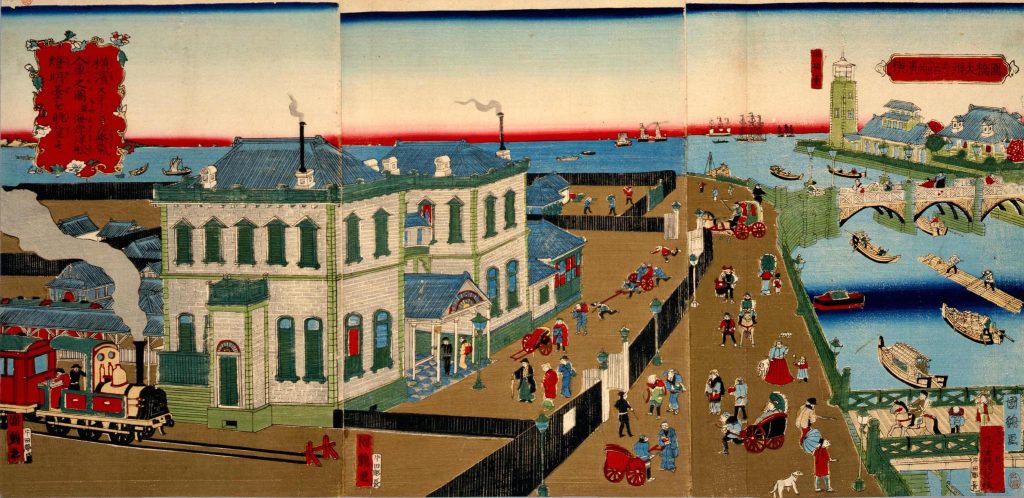 "Foreign Business District and Benten Bridge in Yokohama: View of Yokohama Station's Steam Train and Boats on the Coastline under a Lighthouse" by Kunitsuru
* Image provided by the Kanagawa Prefectural Museum of Cultural History
Japan's first railway opened in 1872 between Shinbashi Station and Yokohama Station. This ukiyo-e print depicts Yokohama Station at that time. On the right, an experimental lighthouse is visible. Because this lighthouse finished construction in March 1874, the picture is thought to have been drawn at some point after that.
In 1915, with the expansion of the Tokaido Line, this 「Yokohama Station"」was renamed 「Sakuragicho Station」, yielding its previous name to the modern Yokohama Station.
The same picture, from the collection of the Kawasaki Isago no Sato Museum, is displayed at a greatly enlarged scale in the modern JR Sakuragicho Station. Be sure to check it out if you are nearby.
Shinbashi Station, which was a starting station at the time, was designed by the same engineer as the Yokohama Station building depicted here, and had almost the same design. That station building is reproduced in Higashi-Shinbashi, Tokyo as a railway history museum.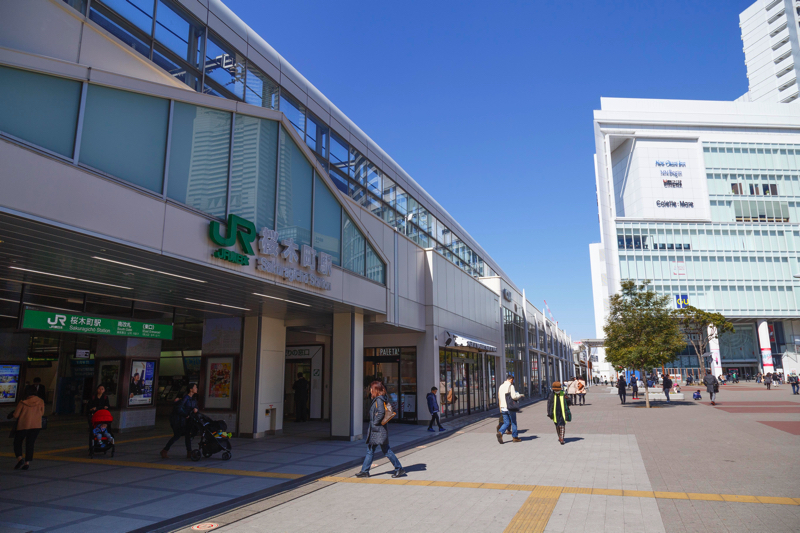 This is the modern Sakuragicho Station. The waters depicted in the ukiyo-e print have been filled with land, and it is no longer possible to look out over the sea from the front of the station.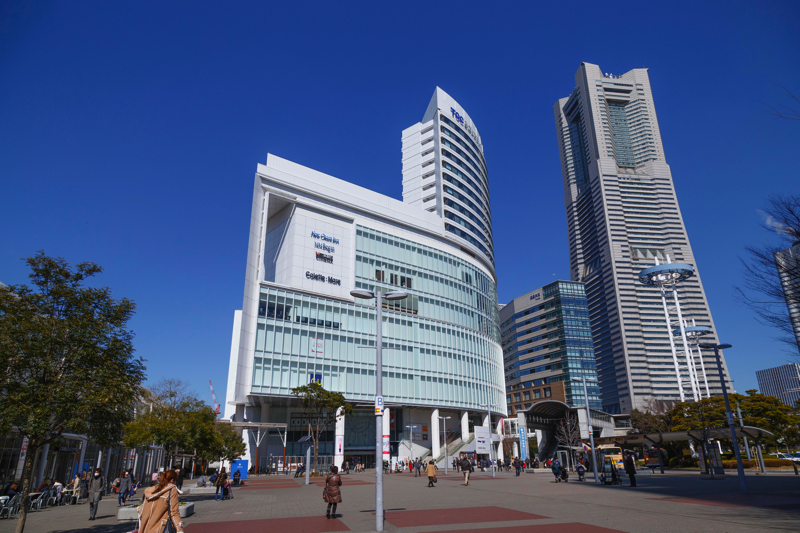 Yokohama's Minato Mirai district now covers the area that was once sea. You can discover a new way to appreciate the area by imagining the scenery from 150 years ago as you walk its streets.