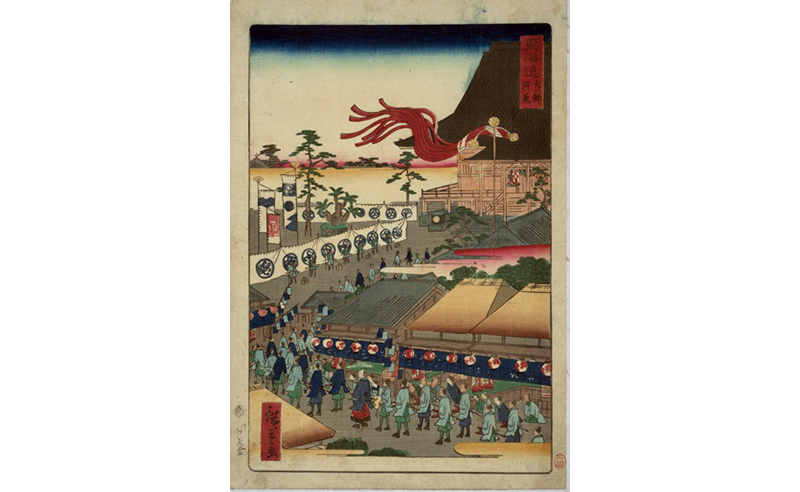 『Tokaido: Daishigawara』 by Utagawa Hiroshige II
* Image provided by the Kanagawa Prefectural Museum of Cultural History
Kawasaki Daishi has drawn worshippers since ancient times as the temple of a great teacher who wards off all kinds of misfortune. Trips to the temple for both religious and recreational reasons have been popular since the early Edo period. The temple's popularity further spread after it earned the devotion of Tokugawa Ienari, the eleventh shogun of the Edo era, who officially visited the temple in 1813. This picture depicts a daimyo's procession to the Kawasaki Daishi, but actually hints at the first visit of the 14th shogun, Tokugawa Iemochi, to the capital in 1863.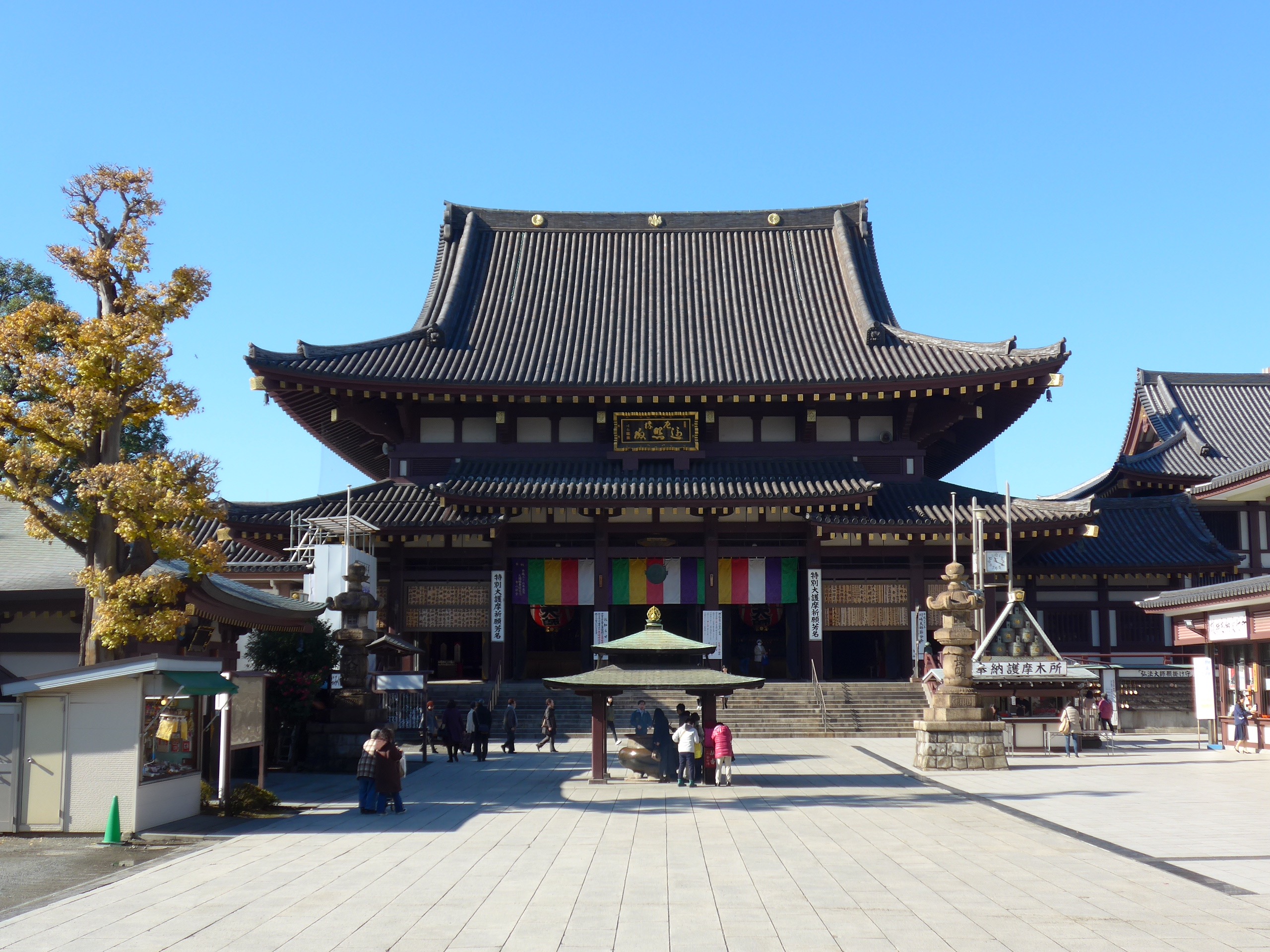 This is the present day Kawasaki Daishi. Officially named 「Kongozan Kinjoin Heiken-ji」 the temple boasts one of the highest numbers of visitors in Japan during the New Years festivities.
In front of Daisanmon Gate, a shopping street where you can purchase charms and souvenirs extends for about 150 meters. This kind of street is referred to as a 「nakamise」. It is known for the candy store near its entrance, rice crackers that resemble daruma dolls, and its famous kuzumochi cakes, among other things. Visitors crowd the street throughout the year.