『Gongen Temple, Hakone, Zushu Province (One Hundred Famous Views in the Various Provinces)』 by Utagawa Hiroshige II
* Image provided by the Kanagawa Prefectural Museum of Cultural History
Hakone Shrine sits on the shores of Lake Ashi in Hakone. This ukiyo-e print depicts that shrine's third torii gate.
Hakone, originally located on the Tokaido route connecting Edo with Kyoto and Osaka, was the site of a checkpoint that played a key role in Edo's defenses. The shrine likely attracted worshippers seeking to pray for safety on their trip along the Tokaido route.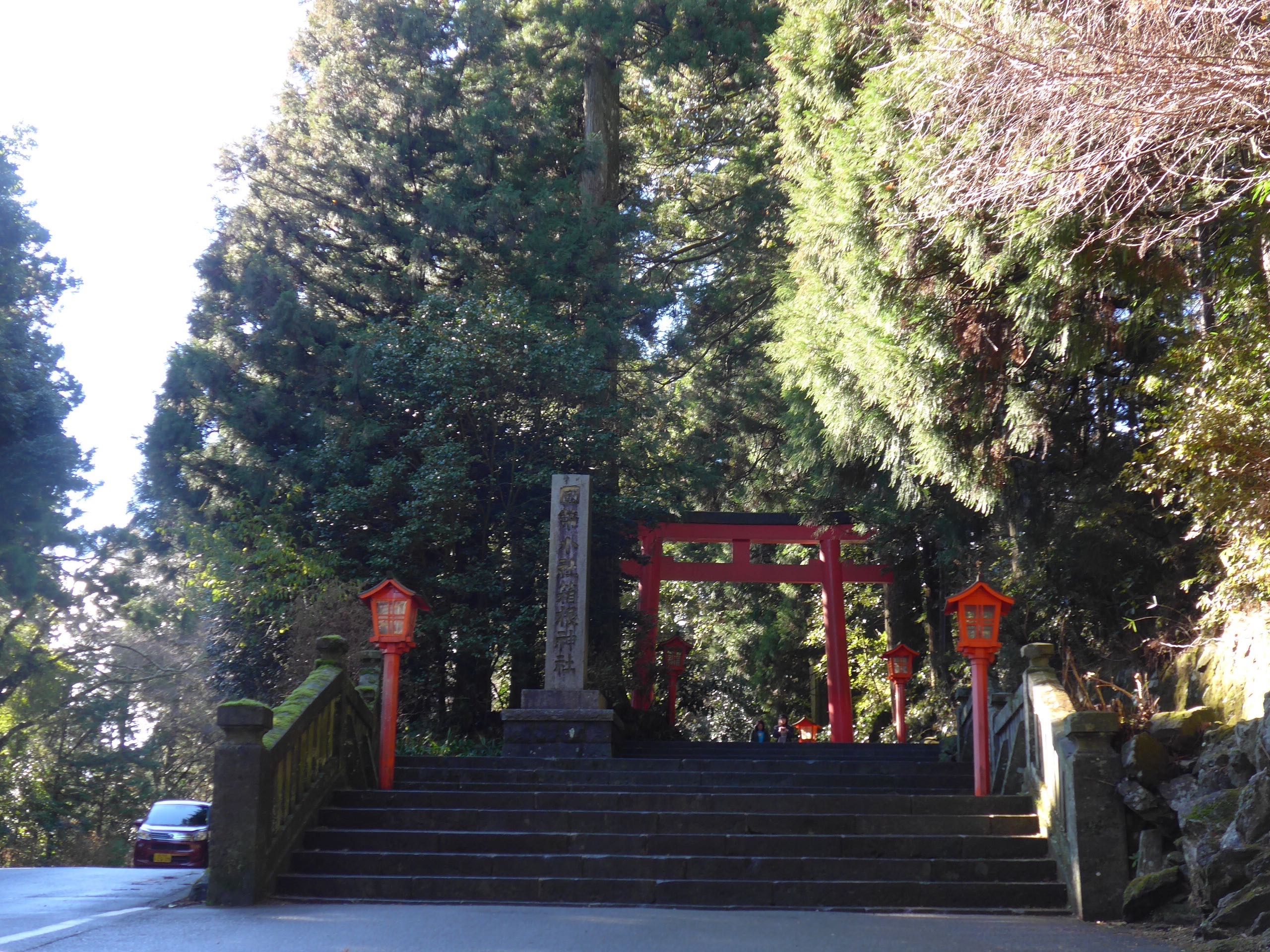 This is the third torii gate in the present day. The grounds of the shrine lie through this gate.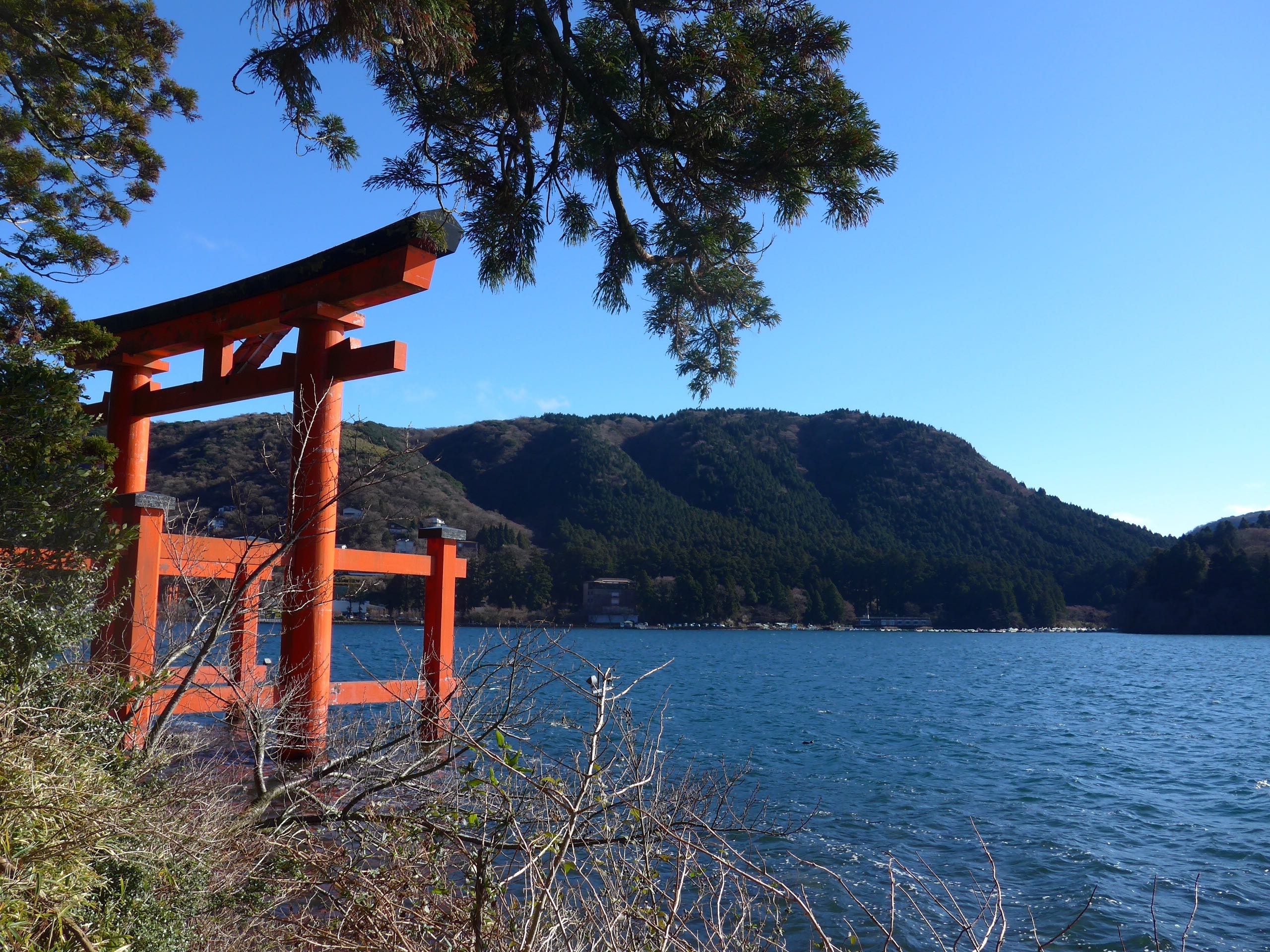 In 1952, the "Gate of Peace" torii was constructed on the lakefront. In 1964, a tablet was hung on the gate bearing the Japanese word for "peace," handwritten by Prime Minister Shigeru Yoshida to mark the shrine's 1200th anniversary and commemorate the Tokyo Olympics.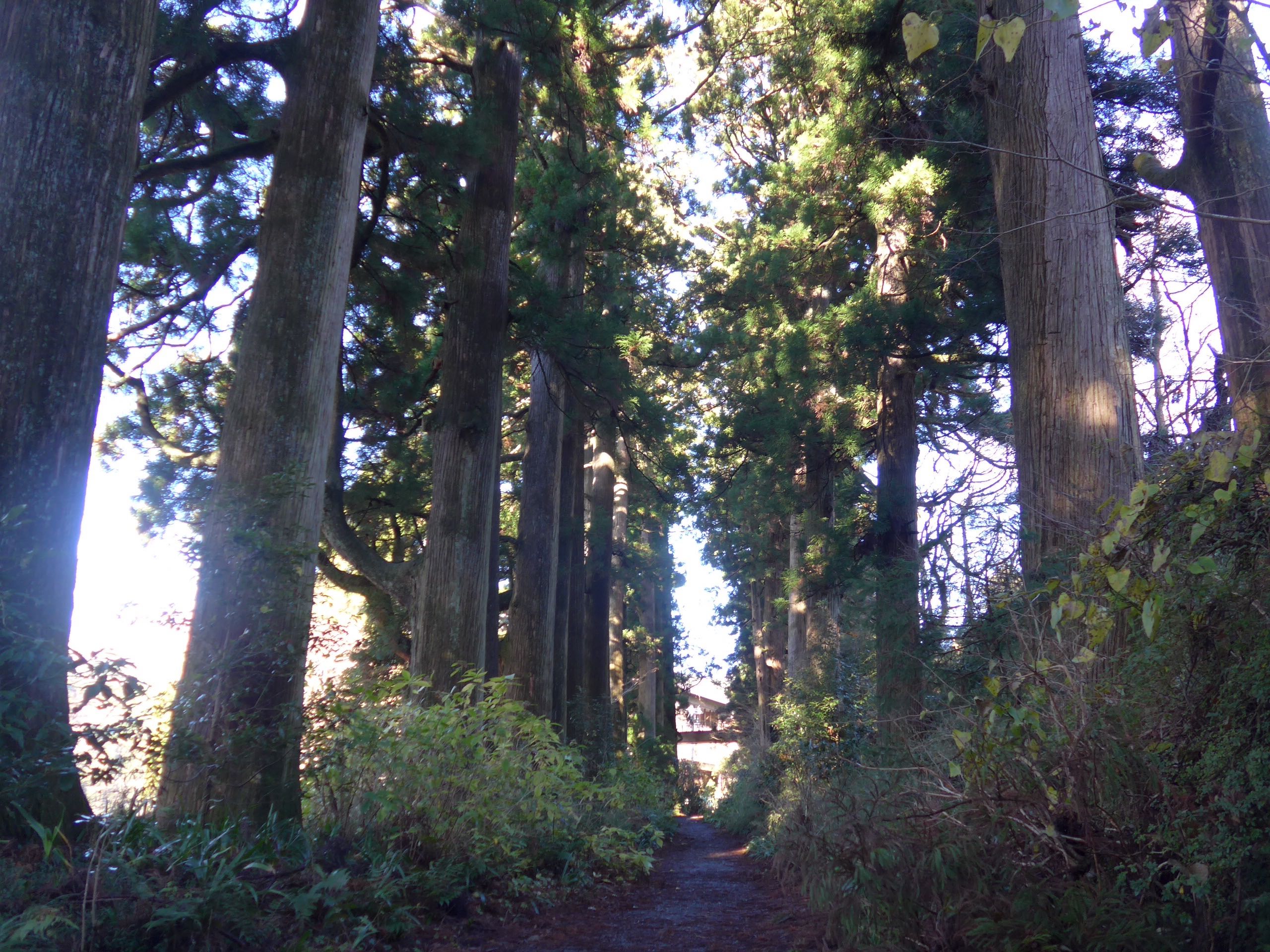 Traces of the past can still be felt. Nearby, roadside cedars from the former Tokaido route remain.