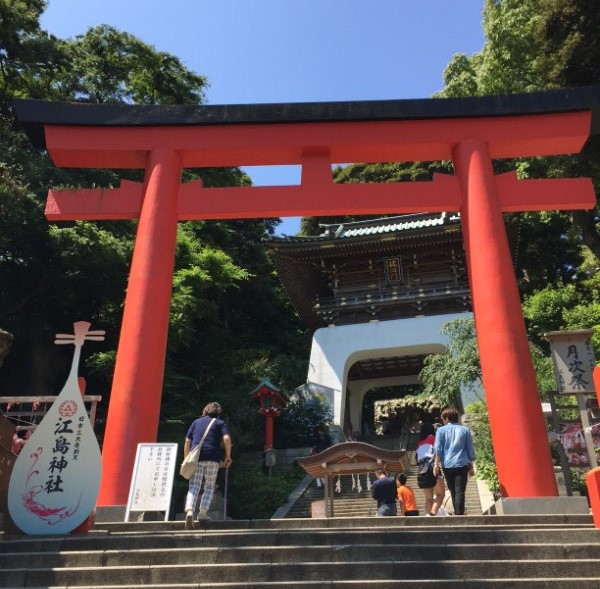 (TOP Image) Zuishinmon (Image Source: Enoshima Jinja Shrine)
Countless people visit Enoshima, which is itself a power spot in its entirety, to increase their luck with money, in love, and in music and art. Here we will discuss three power spots. If you ever come to Enoshima, please drop by this power spots.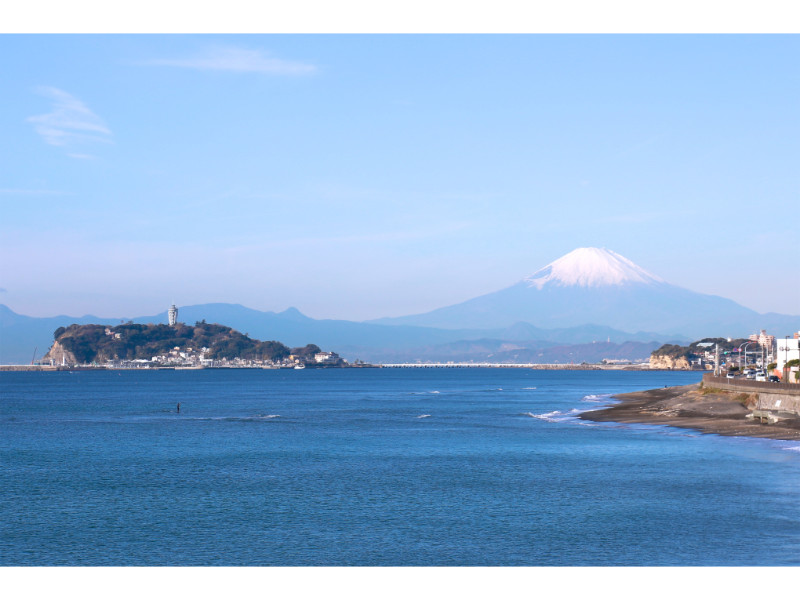 [ Enoshima Jinja Shrine]

〈Prayers heard〉
Warding off evil, family safety, merchant success, granting desires, good health, healing illness, good luck, safe driving, improving art skills, success in school, success in entrance exams, safe travels, company fortune, business success, financial luck, improving fortune, avoiding disasters, safe birth, thankfulness, thankfulness to gods fortune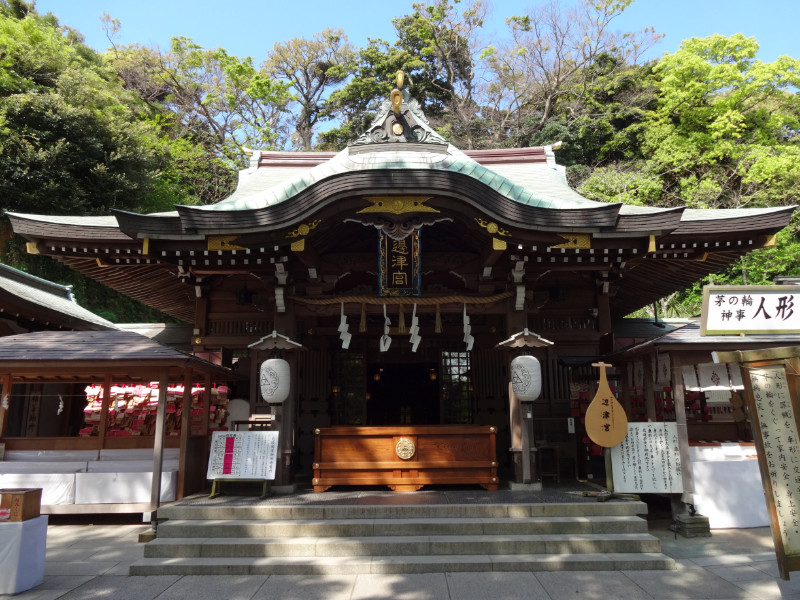 The enshrined god, "Myoon Benzaiten" (Image Source: Fujisawa Tourism Association)
Enoshima Benzaiten is one of Japan's three greatest Benzaitens, is a goddess of music and art that symbolizes every woman.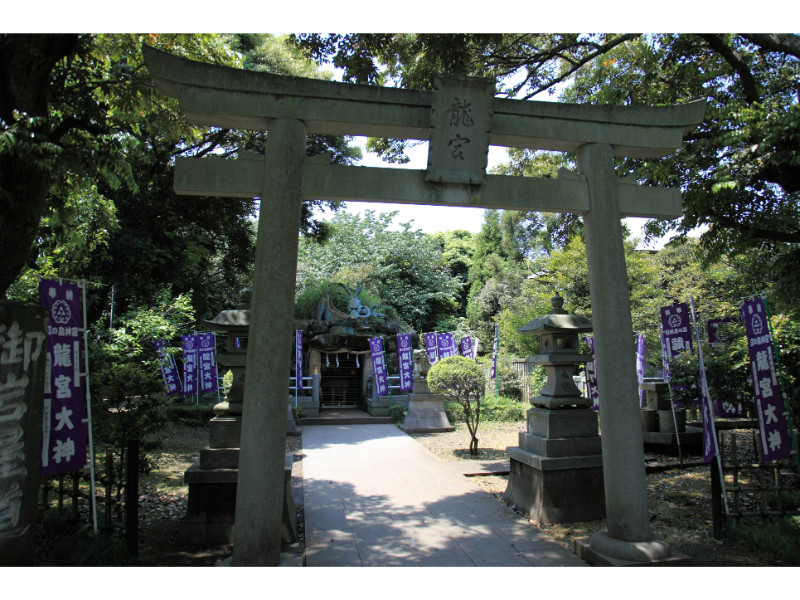 [Ryuren no Kane "The Bell of the Dragon's Love"]
〈Prayers heard〉 Luck in love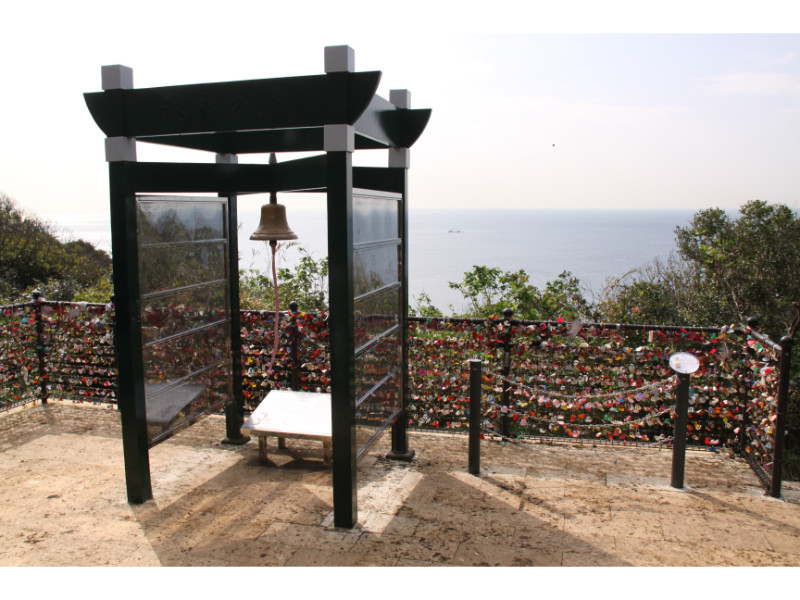 A bell created based on the Enoshima love story, "A celestial maiden(Tennyo) and Gozuryu(a five-headed dragon)". It is said that eternal love will be granted to a couple who rings the Bell of Ryuren together and write their names on the padlock on the wire mesh behind it; it is a famous date course. The padlock is said to be a sign of the strong bonds between a couple.
〈Access〉 45 minutes on foot from the Odakyu Enoshima Line, Katase Enoshima Station
【Power spot 3】
[Enoshima Iwaya Caves]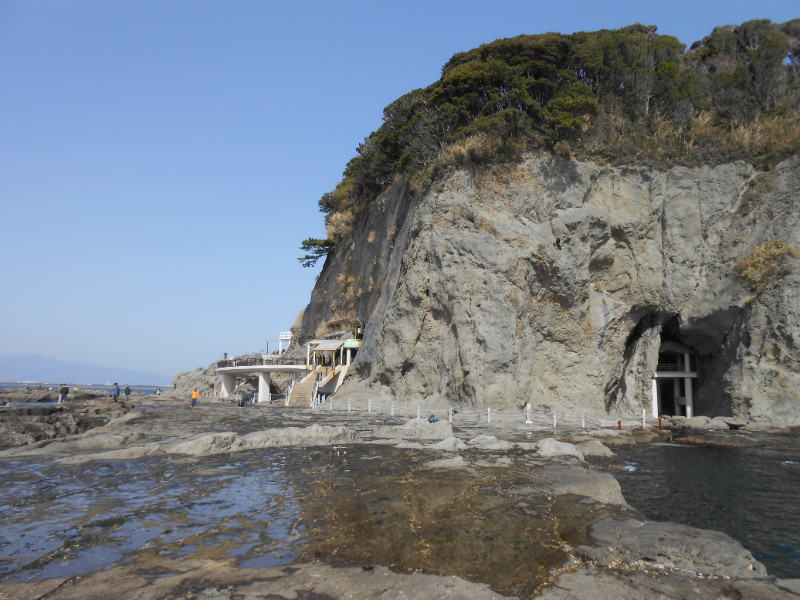 The Enoshima Iwaya caves are the place of origin of the Enoshima Jinja Shrine, and has been believed to be a dragon's den, where the dragon god resided since ancient times. (Image Source: Fujisawa Tourism Association)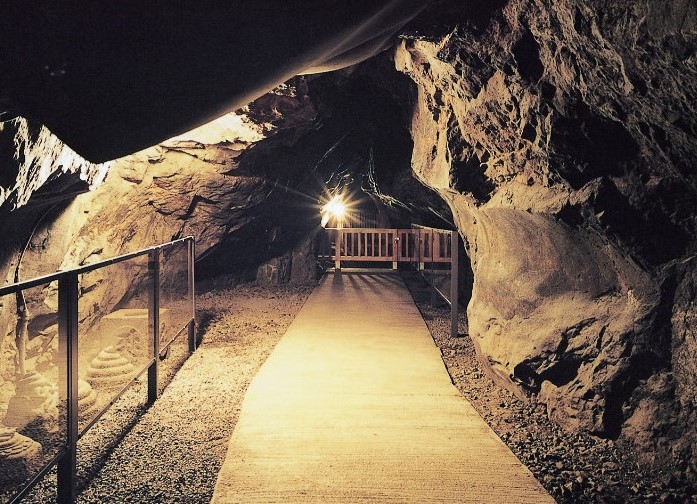 Enter the darkness, with a candle lent out from the entrance in-hand. (Entrance fee applies.)
(Image Source: Fujisawa Tourism Association)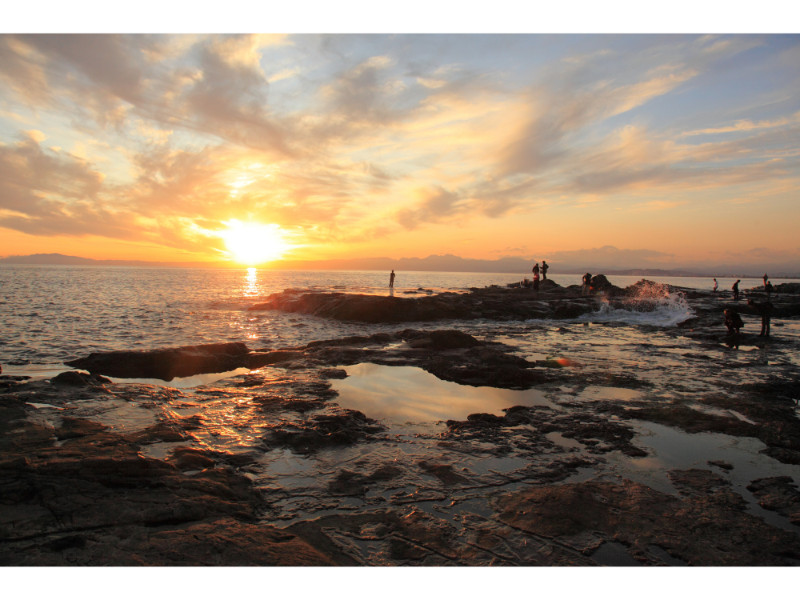 Look out at Sagami Bay from Enoshima (Image Source: Fujisawa Tourism Association)
〈Access〉
30 minutes on foot from the Odakyu Enoshima Line, Katase Enoshima Station/ 40 minutes on foot from the Enoshima Dentetsu, Enoshima Station/ 40 minutes on foot from the Shonan Monorail, Shonan Enoshima Station