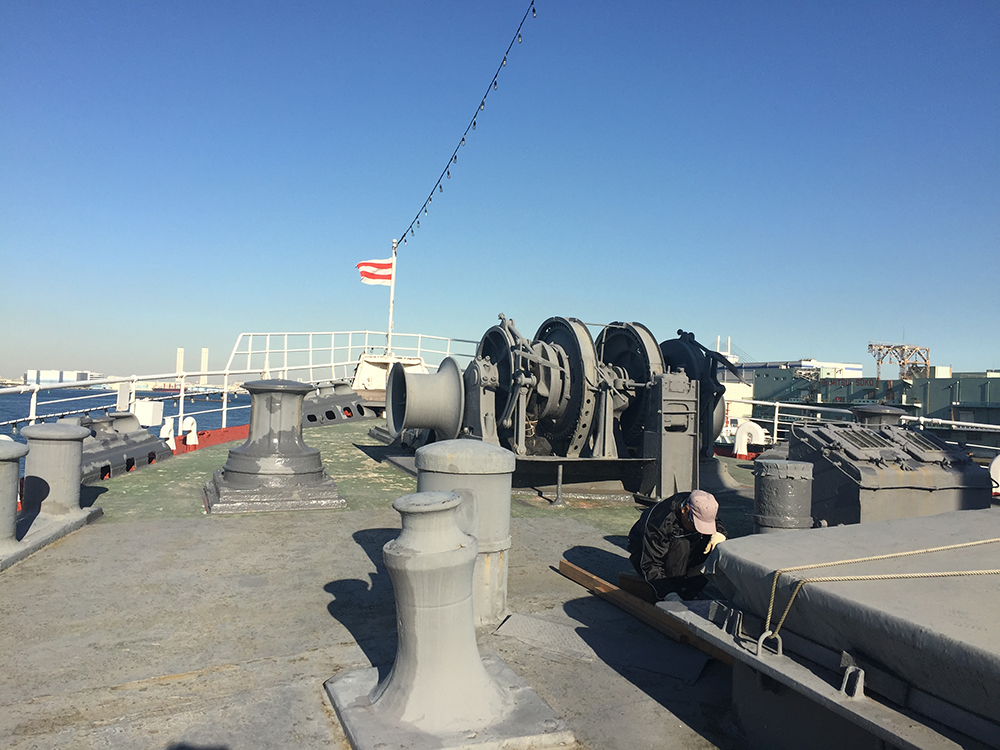 Other
"Hikawa Maru" Time slip 89 years ago at the secret place inside the ship!
氷川丸船内の非公開場所見学ツアー
開催:2019.03.20
(TOP image) Bow portion (Foxle deck)
At NYK Hikawa Maru, we will hold a private place tour for tours of Hikawa Maru. We will guide you about the crew members' rooms, bathroom, bow portion etc, which was old enough to be able to slip time before 89 years ago! If you are interested in a boat tour that you can not normally see, participate Please give me.
Hikawa Maru Holidays Private place tour
[Date and time] March 20 (Wednesday) ① 11: 00-12: 00, ② 14: 00-15: 00
[Venue] NYK Line Hikawa Maru
[Aggregate] Entrance lobby of Hikawa Maru Floor 10 minutes before each
[Capacity] 10 people each time (reservation required)
[Rate] Hikawa Maru Admission fee only (aggregated above after admission fee payment)
[Admission fee] General ¥ 300, Senior <65 years of age or over> ¥ 200, Junior High School / Junior High / High School \ 100, Person who presents medical handbook for person with disabilities and medical care beneficiary for specific diseases <
[Reservation TEL] 045-211-1923 (NYK Maritime History Museum)
* We may change the course depending on the weather.
※ When you participate, please come with easy-to-move clothes (long sleeves) and athletic shoes.
Area

Yokohama Bay Area (Naka-ku and Nishi-ku)