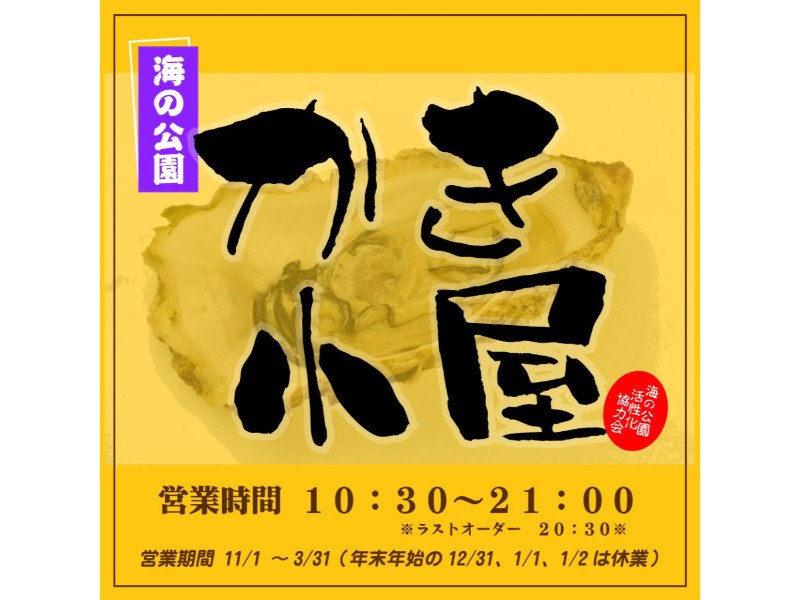 Other
For a limited time! Fulfill the fresh scrap of Sanriku, Iwate prefecture! !
かき小屋
2018.11.01〜2019.03.31
Popular oysters are open this year. We will offer fresh scrapes from Tohoku Reconstruction Assistance "Gamba Pen Tohoku" from Sanriku Yamada, Iwate Prefecture. Please cook with charcoal fire, along with carefully selected ingredients such as local fish and shellfish and vegetables.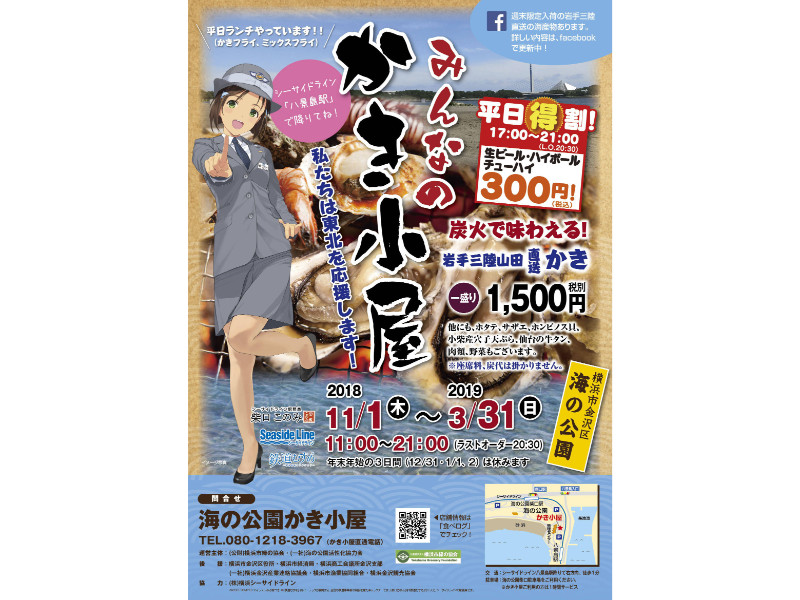 Ocean Park Kaki Hut
[Date and time] November 1 (Thur) to March 31 (Sun) 2019
[Place] Special shop in Shikaguchi parking lot of the marine park
<Access> Seaside line "Hakkeijima Station" Wicket out 3 minutes on foot to the right
※ There is a parking lot <Ocean Park Shiba Garage Parking lot: 1,053 ordinary cars / 11 cars (maximum of 38 cars)> If you use "Okinawa Park Koki" guests will receive 1 hour free ticket.
[Time] 11: 00 ~ 21: 00 (last order 20: 30) Sunday open
[Price] Different depending on menu (Sanriku Yamada kaki ___ 1 ¥ 1,500), weekday discount available
[TEL] 080-1218-3967 (Ocean Park Kakino Operation Administration)
[URL] http://www.hama-midorinokyokai.or.jp/park/uminokouen/details/18101401.php
Area

Yokohama City (excluding the Bay Area)