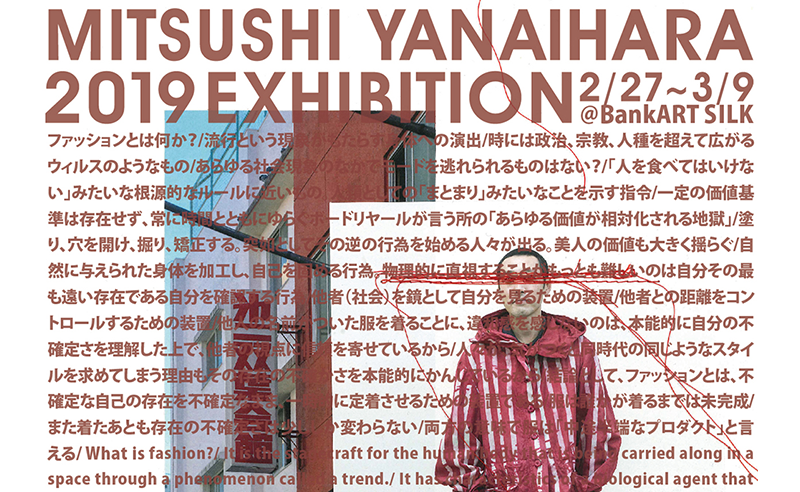 Yokohama-based designer Mitsushi Yanaihara has been here for three years !!
Yokohama City University, Yokohama City University "Medical x Fashion" with Communication Design Center (YCU-CDC), new pretaporte, activity archive, etc. are exhibited. In addition to more than 100 clothes, we will introduce various projects that Studio Nibroll worked on in 2018 with panels and real things. (Some are sold)
What is fashion?
It's been more than 20 years since I started working in the design industry. Starting with one-of-a-kind stage costumes, he sometimes mass-produced many clothes. When I noticed, I started to do corporate consulting and regional branding. Through clothes making and various design works, I would like to visualize the answer to the question "what is fashion" that I have been thinking with my hands and mind, with products that I can get and words that are not connected, and search for the answer.
--- Mitsushi Yanaihara
What is the Kotobuki Inside Project?
An artwork in which Yanaihara walks through Kotobuki-cho, one of Japan's three major doya towns, interacts with people, creates clothes that match each person, asks them to wear them, and puts them in portraits. Focusing on the diversity of the people who live and work there, the purpose is to visualize the creativity that everyone equally embraces with a tool called fashion. This time, we will also unveil a visual book that summarizes our activities.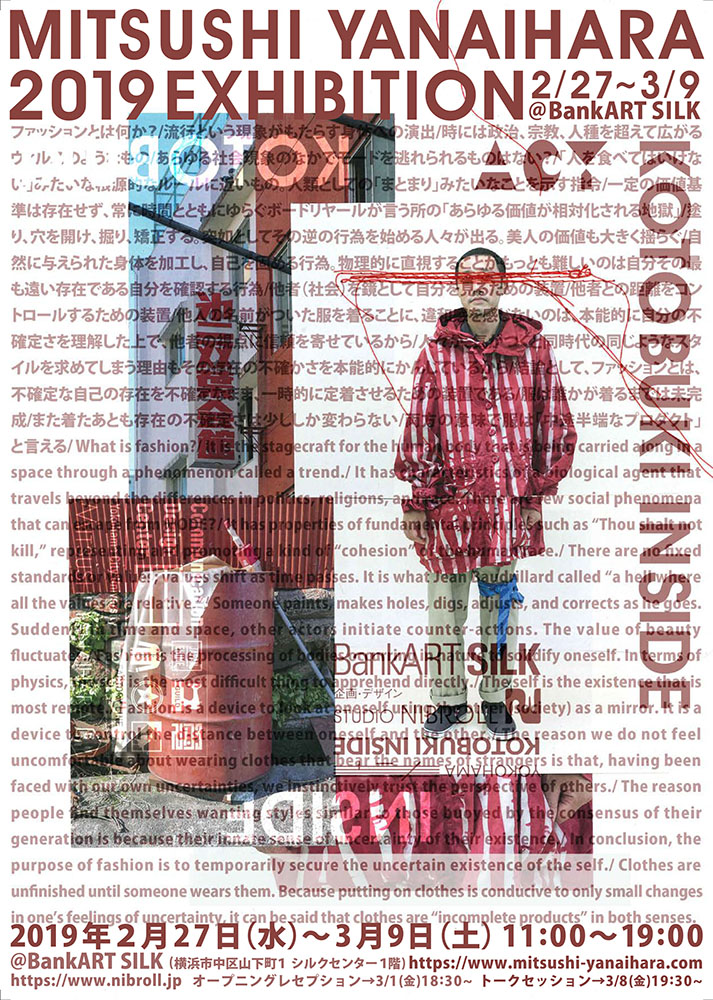 MITSUSHI YANAIHARA 2019 Exhibition
[Date and time] February 27 (Wednesday) -March 9 (Saturday) 11: 00-19: 00
[Venue] BankART SILK
[Fee] Free
[TEL] 045-651-3808 (Studio Nibroll Co., Ltd.)