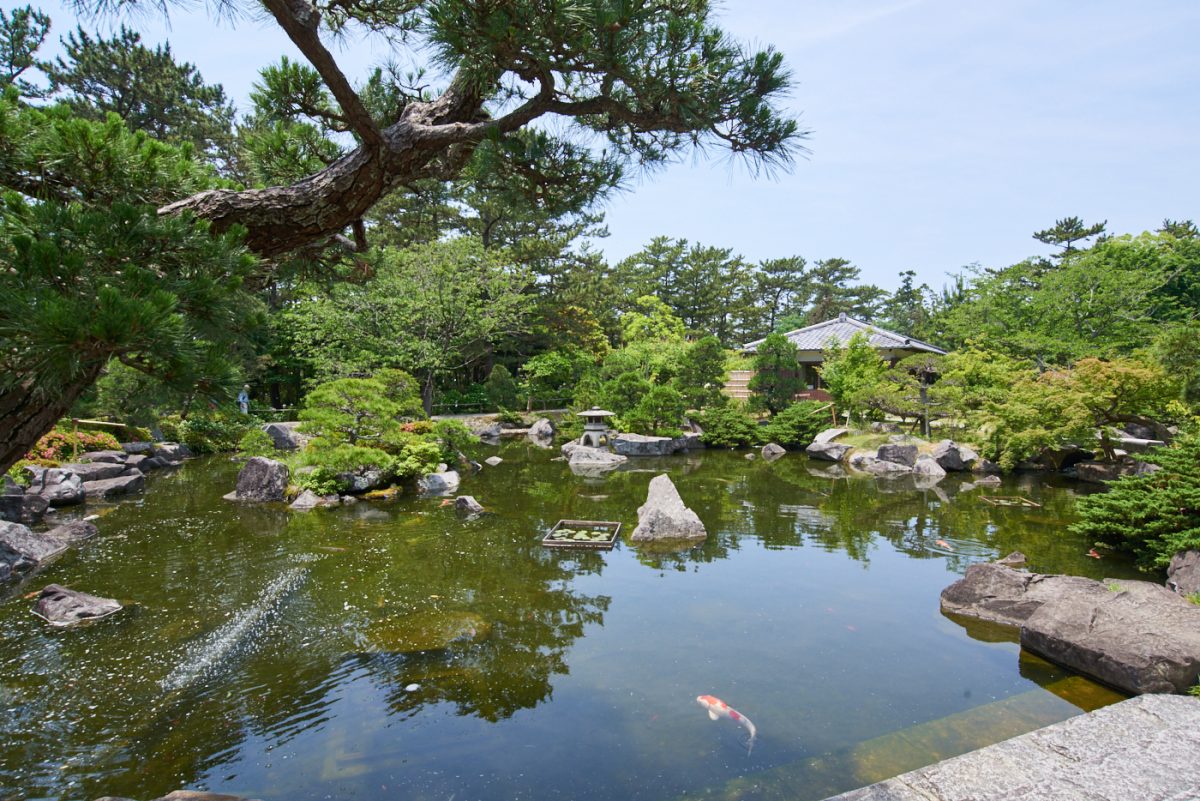 その他
Hayama Shiosai Park: A Stylish Park on a Site Once Part of an Imperial Villa
Hayama Shiosai Park was established in 1987 on a site that was once part of the Hayama Imperial Villa. Features including a tea house, a Japanese garden surrounding a pond, and a black pine forest where you can hear the roar of the sea unite to create a gorgeously stylish atmosphere.

The park is conveniently accessible by bus from Zushi Station or Shinzushi Station.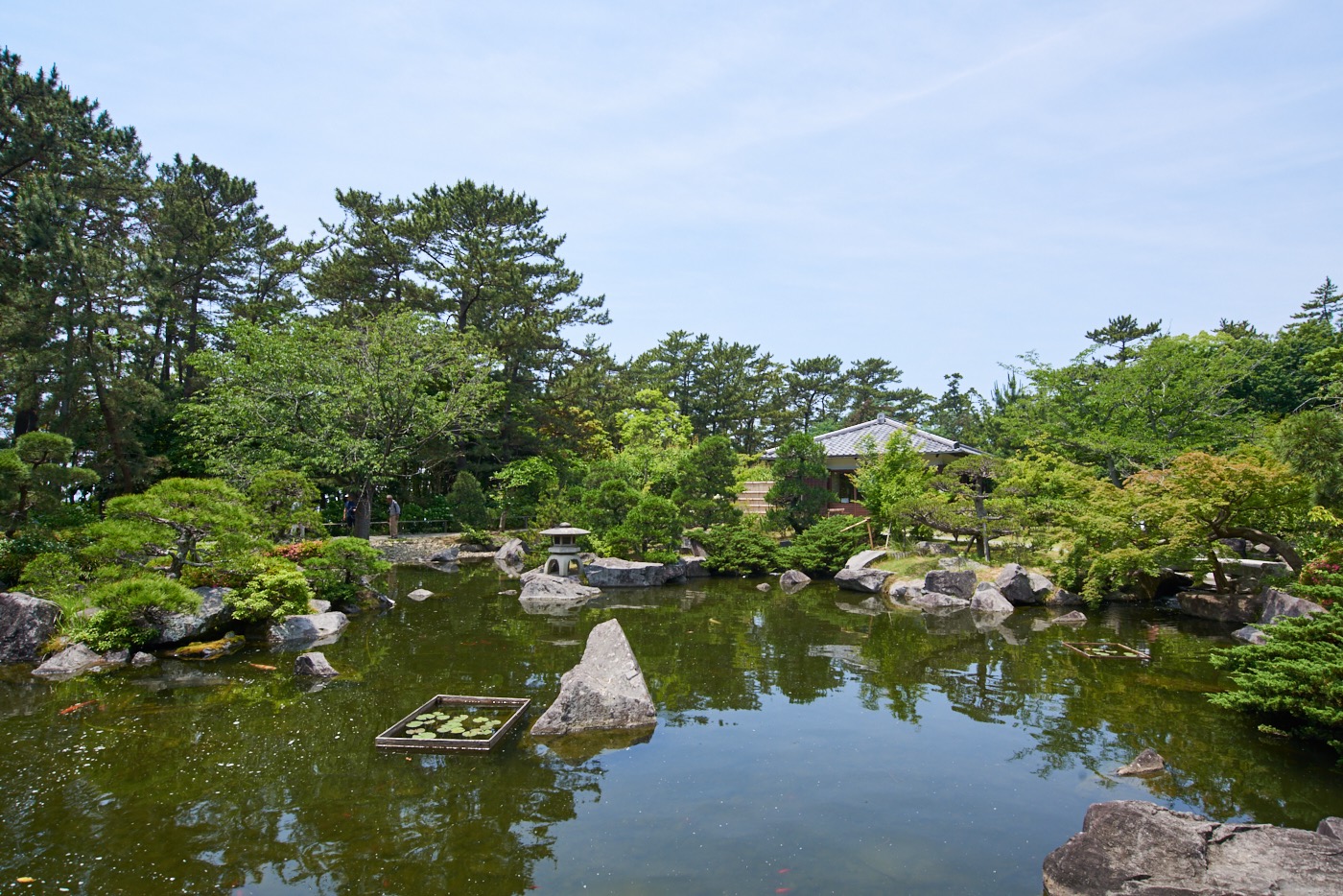 The backdrop of Mount Sangaoka is incorporated into the design of the Japanese garden. The garden is always kept in pristine shape, allowing visitors to truly feel the passage of the seasons in the flowers and trees that change over the course of the year.

The garden pond uses water from underground. Large koi carp swim by calmly, creating a lovely and engrossing spectacle.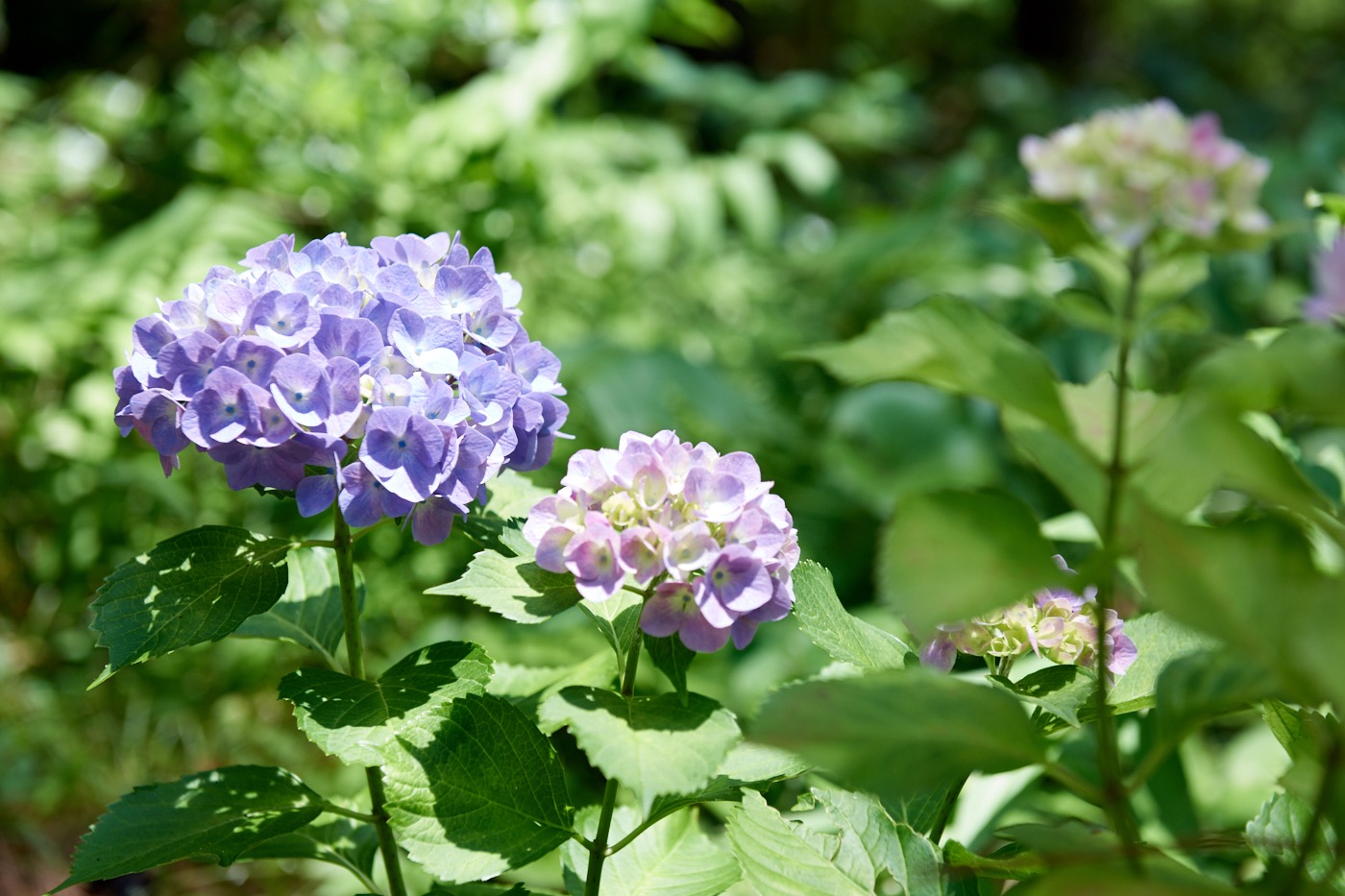 On the banks of the pond, colorful flowers bloom, changing from season to season and always providing a feast for the eyes of visitors.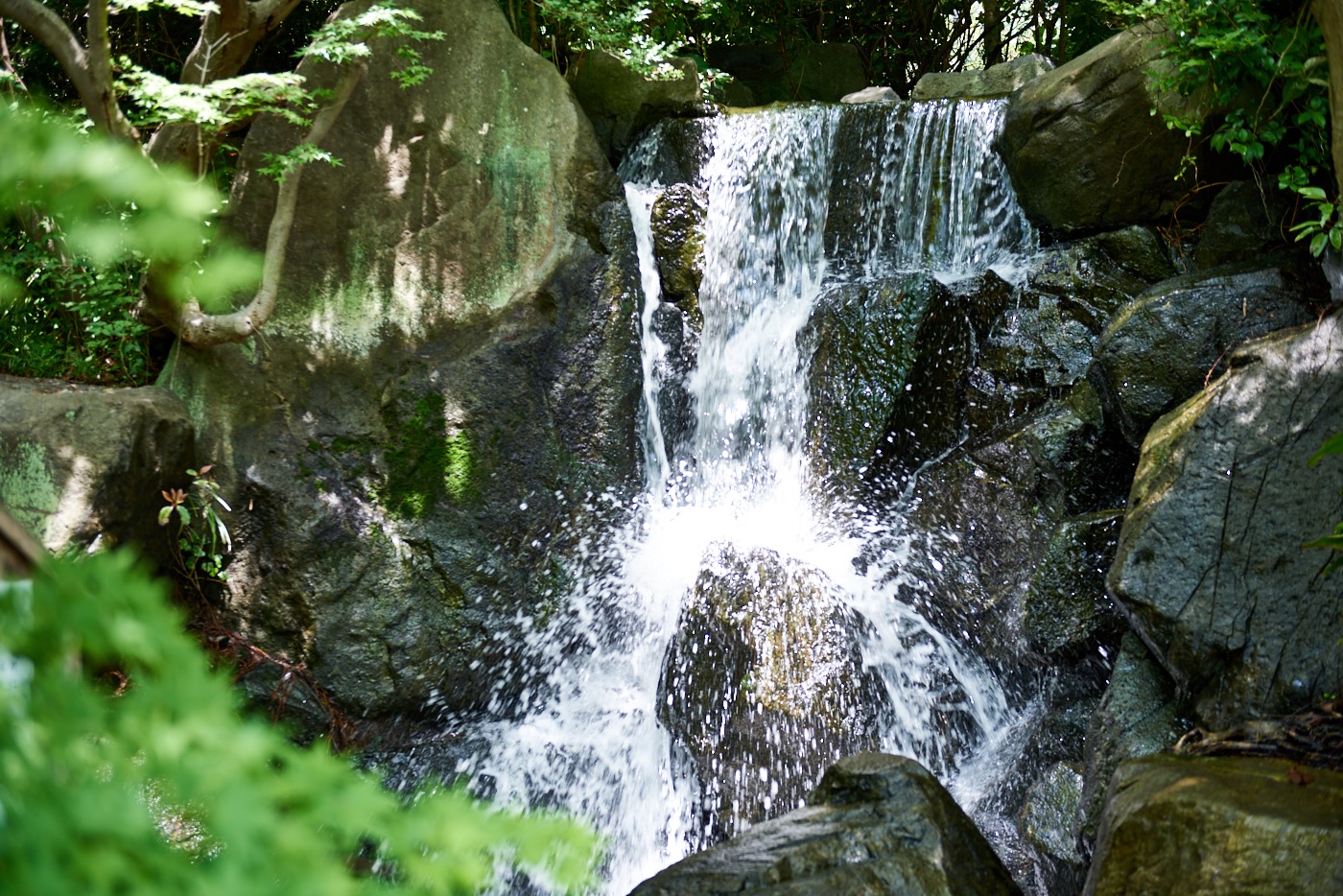 The Fukei Falls are roughly three meters tall. A waterfall known as the "cloth fall," which spreads out on the way down, and one known as the "following fall," which appears to follow the surface of the rock wall, combine to create a beautiful scene that brings a refreshing coolness to a hot summer's day.

Ikkei-an is a tea house that sits next to the pond. Matcha, coffee, and more are on offer, making this the perfect place to take a breather while enjoying a view of the garden.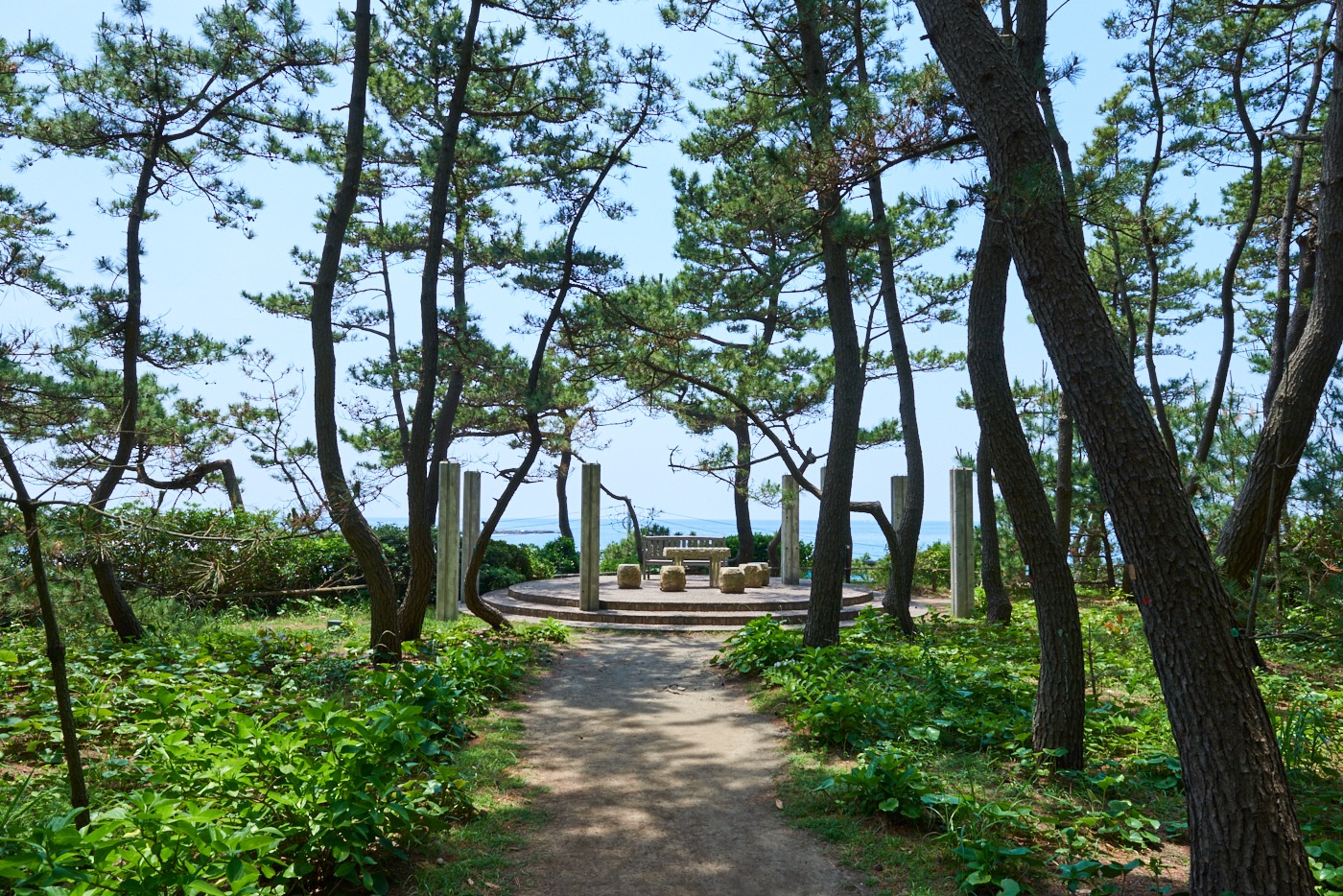 On the other side of the black pine forest, where the sound of the sea reverberates, is a terrace overlooking the water. From the promenade facing Sagami Bay, you can see as far as Mount Fuji, Hakone, the Izu Peninsula, and the island of Izu Oshima on a clear day.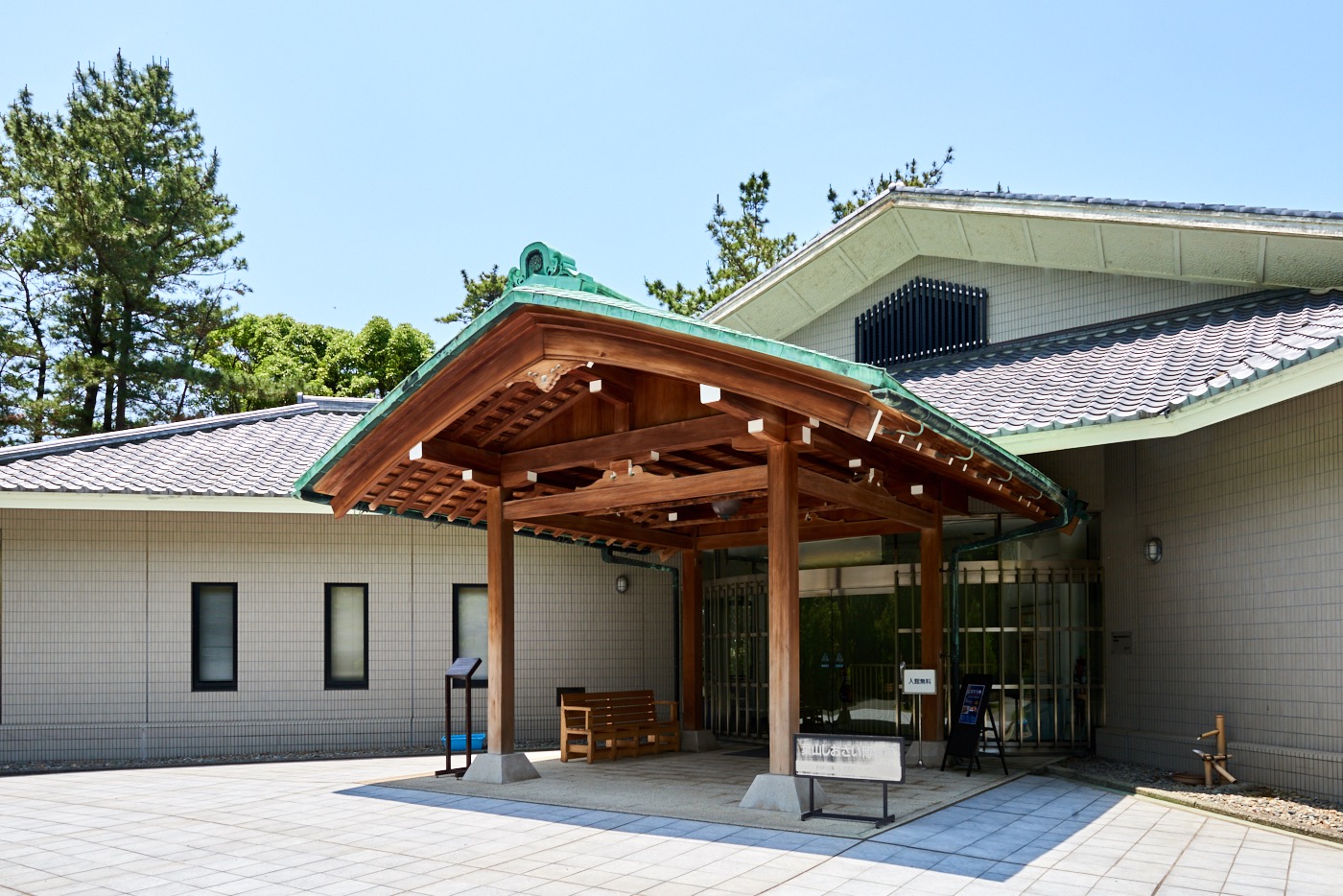 Also found on the grounds of the park is Hayama Shiosai Museum, which focuses on the marine life of Sagami Bay. The entrance to the museum is a reconstruction of an entranceway of a residential building that was once part of the Hayama Imperial Villa.