traditional culture
2019.08.20
Fully enjoy the fun and depth of the upward rakugo "Saddle"!
Yokohama Nigiwai-za Date: 2019.11.09
23 days left
「Yokohama Nigiwaiza 63rd Rakugo Rakugokai ~ Upward Saddle Special ~」
(Please note that this page was created using Google's automatic translation service and understand that because of this, its translation may not necessarily be accurate.)
We hold a rakugo rally about "Saddle" at Yokohama Nigakuza.
Sound effects that are put into rakugo with a shamisen or drum are called hamemono. There are various types such as shamisen sound flowing in Iromachi, water sounds depicting natural phenomena, wind sounds, scene depictions of spring wild mountains and temples, and psychological descriptive BGM that excites emotional monologues. Please enjoy the fun and depth.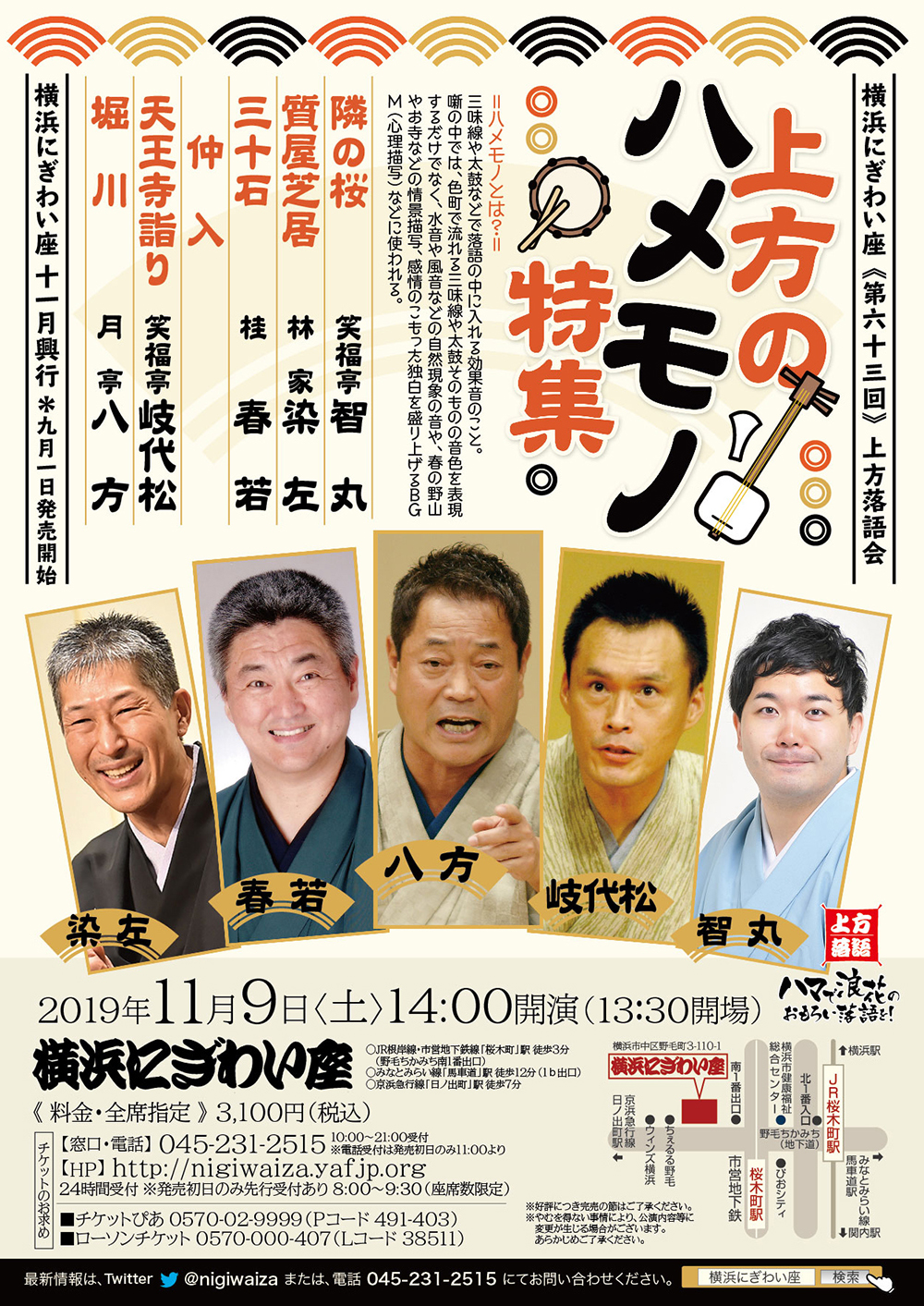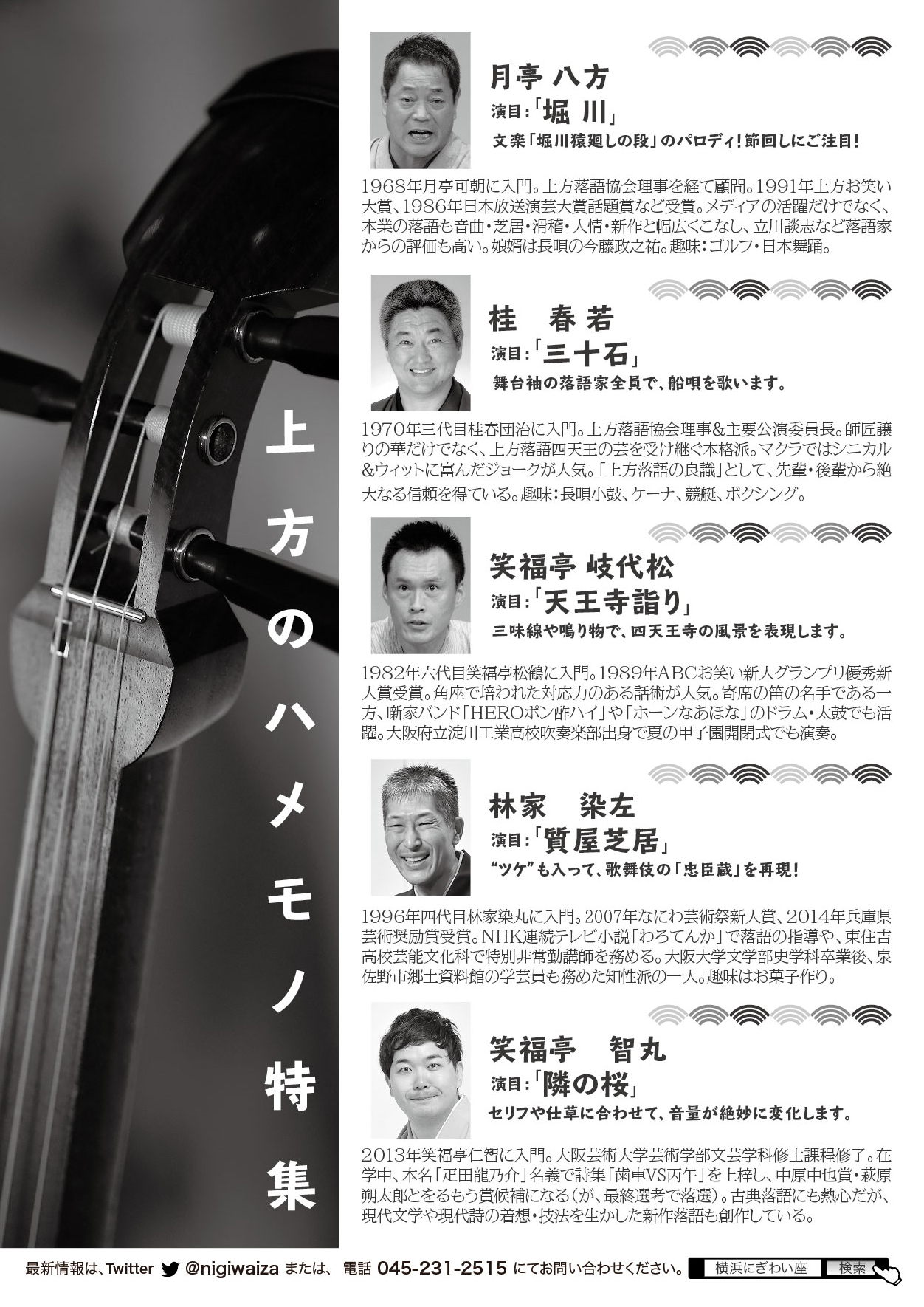 Tickets released on Sunday, September 1, 2019!
Yokohama turnout
63rd Rakugo Ryokai
~ Special feature on the top
[Date] November 9th (Sat) 14: 00- (13:30 opening)
[Venue] Yokohama Nigiwai Theater Performing Arts Hall
[Appearance / Contents] Shofukutei Tomomaru "Cherry next door", Hayashiya Somen "Pawnshop play", Haruka Katsura "Thirty Stones", "Middle" Shoufutei Kiyomatsu "Tennoji Ari", Tsukitei Happo "Horikawa"
* Appearance order
[Price] (All seats reserved) ¥ 3,100
[Inquiry] 045-231-2515 (Yokohama Nigakuiza)
Yokohama Nigiwaiza was born as a specialized hall for popular performing arts such as rakugo, comics, and street performance. A town in Yokohama that used to be crowded with banquets and playhouses. Yokohama is now a place where you can pass on tradition, enjoy the performing arts, and create new performing arts.

Address

3-110-1 Nogemachi, Naka-ku, Yokohama, Kanagawa

TEL

045-231-2525

Business Hour

10: 00-21: 00 * The shop (Noge Chaya) is only at the performing arts hall performance

Map