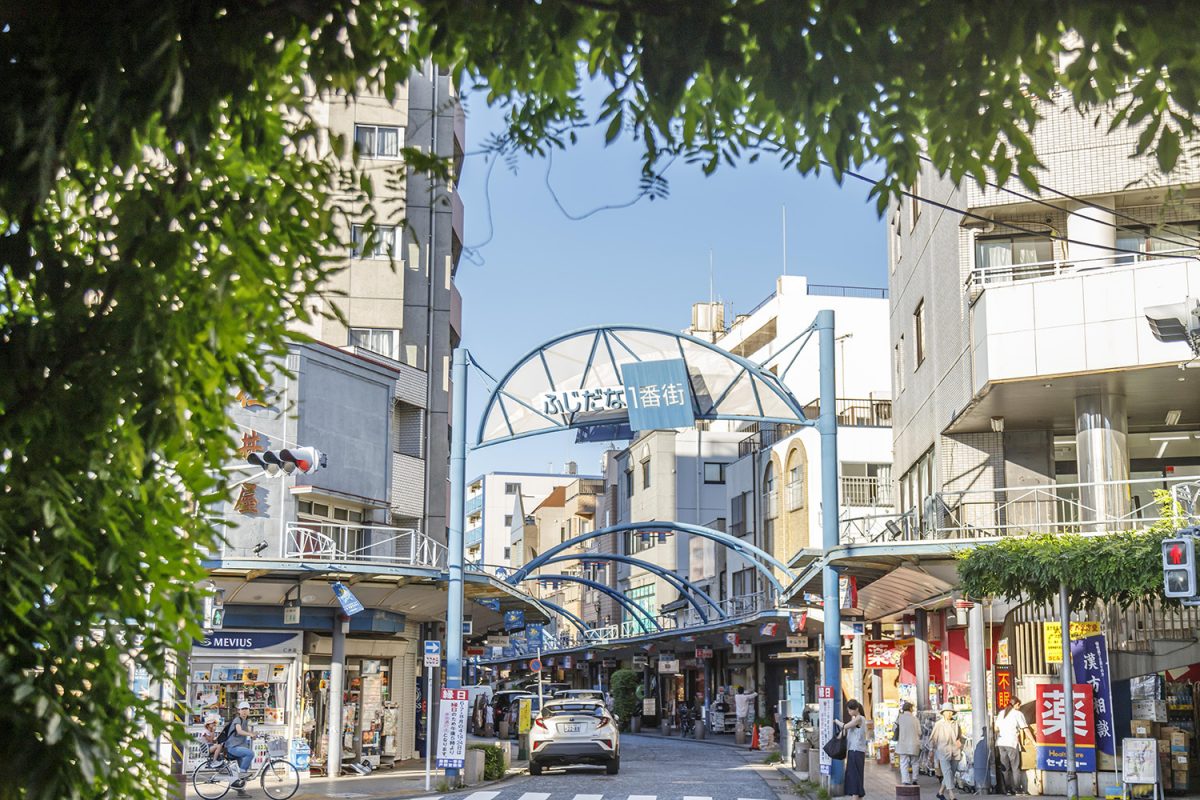 Yokohama Deep Culture Street
There is a "road" that you want to peep and walk.
Yokohama Deep Culture Street
To the place I've always wanted to go after hearing rumors.
"Yokohama is interesting!" There should be such a discovery here.
LET'S GO Wisteria Shopping Street!!
An 8-minute walk from Nishi-Yokohama Station on the Sotetsu Main Line. A 12-minute walk from Tobe Station on the Keikyu Main Line!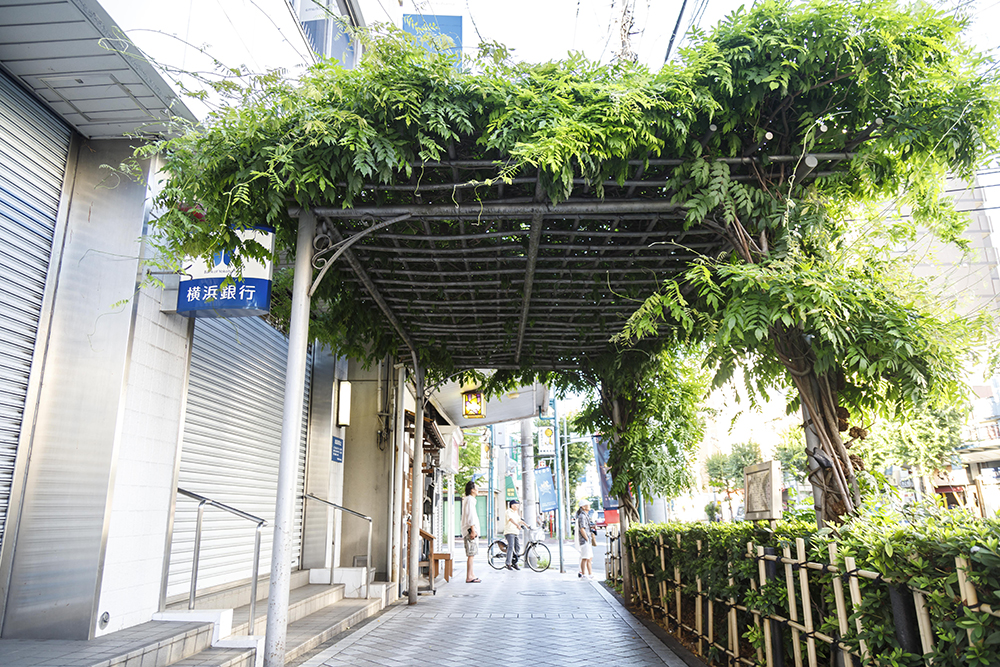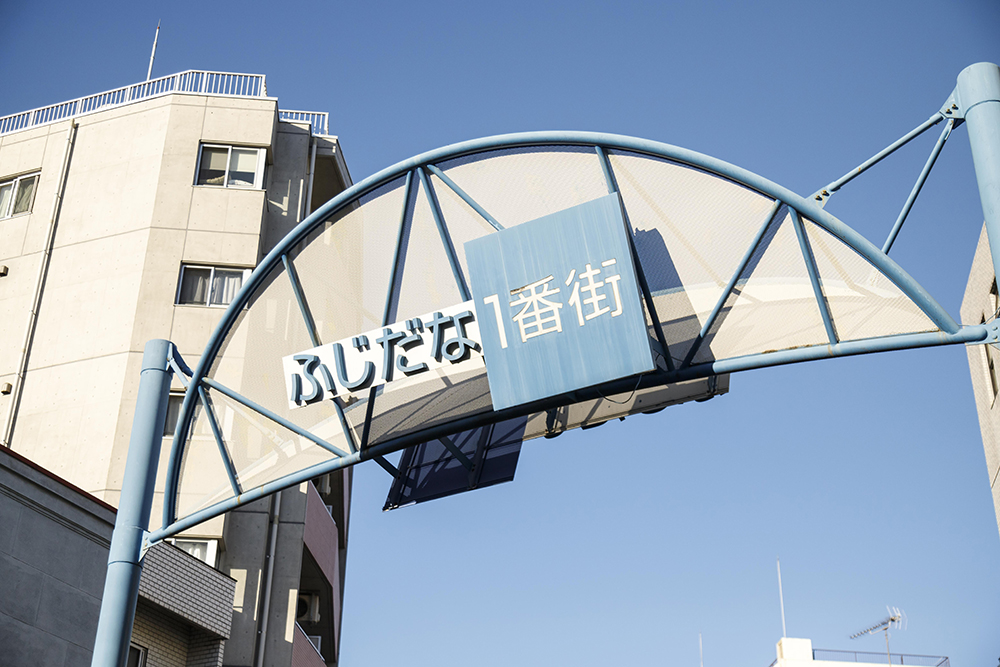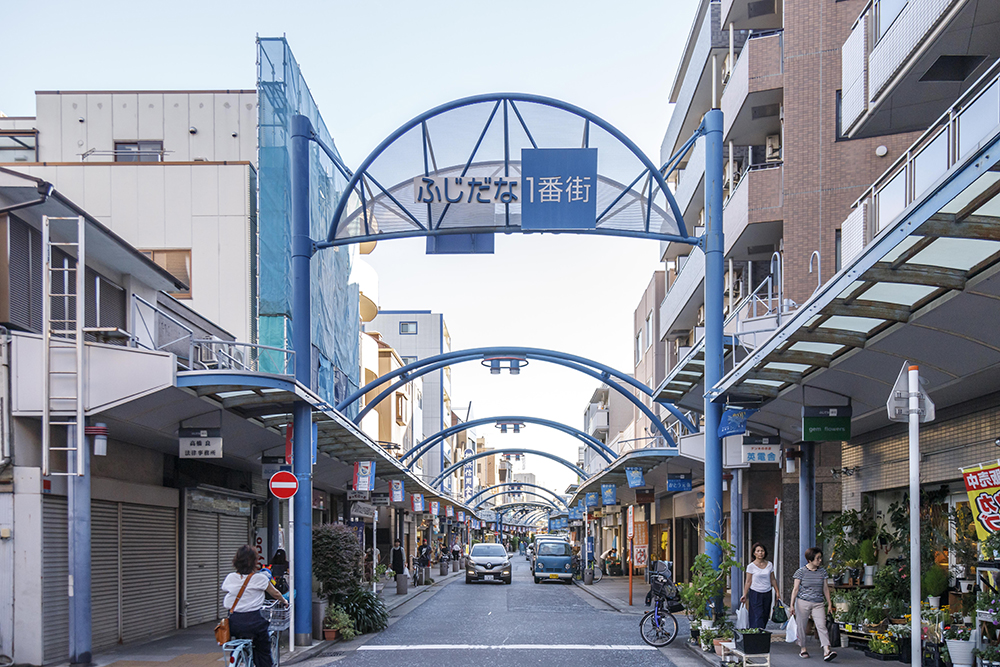 First of all, say hello to "Yokohama Tenseisei Gyoza" just before entering the street of "Fujidana 1bangai". This restaurant specializes in raw gyoza dumplings that use carefully selected domestic pork, garlic from Takko Town, Aomori Prefecture, and plenty of vegetables. Since no preservatives or preservatives are used, "Freshness is the key!"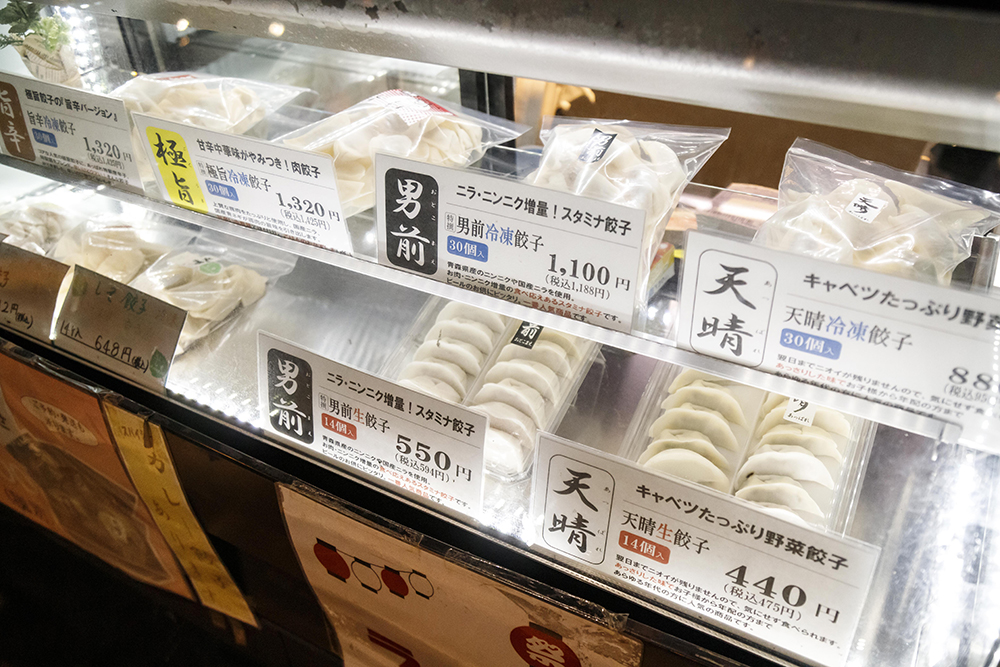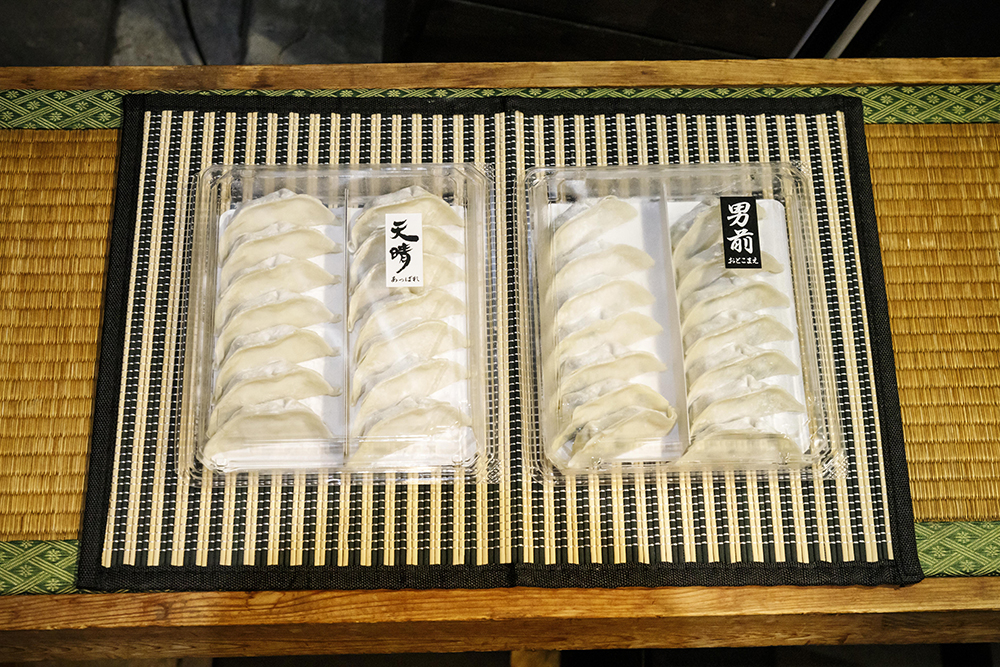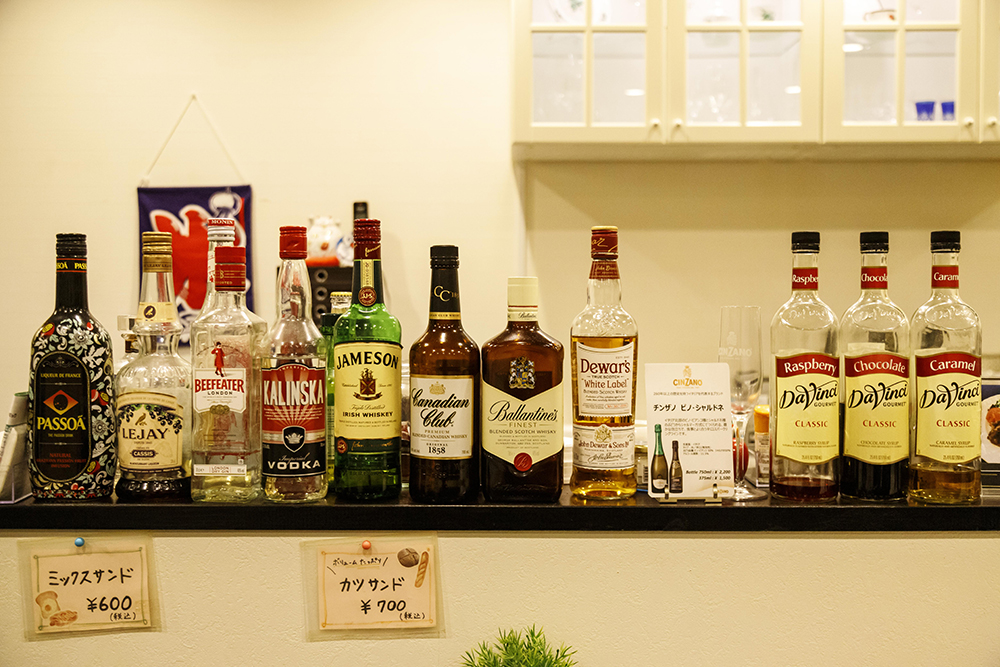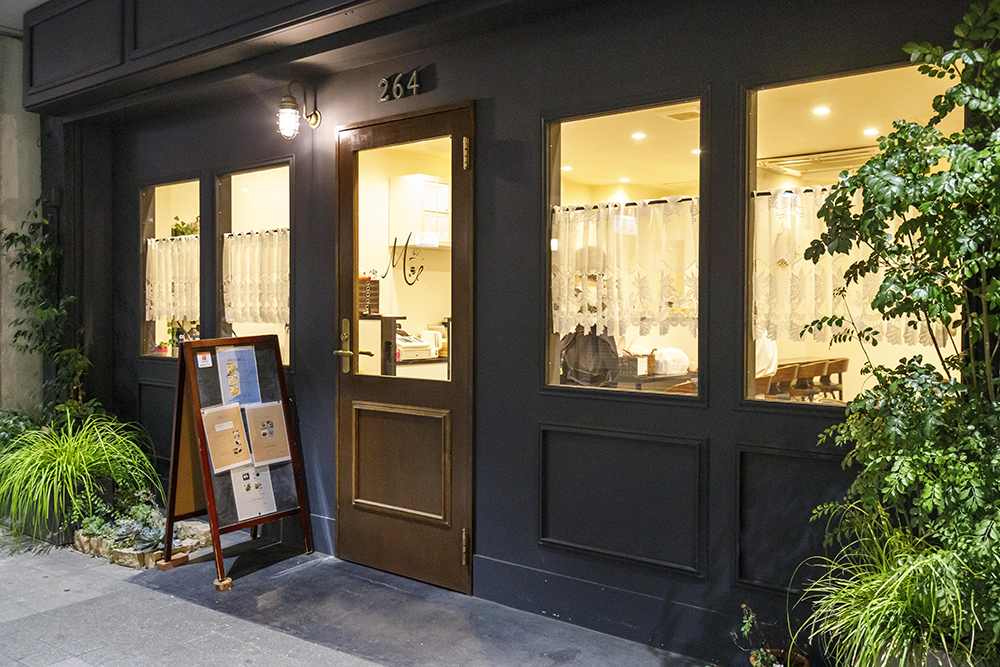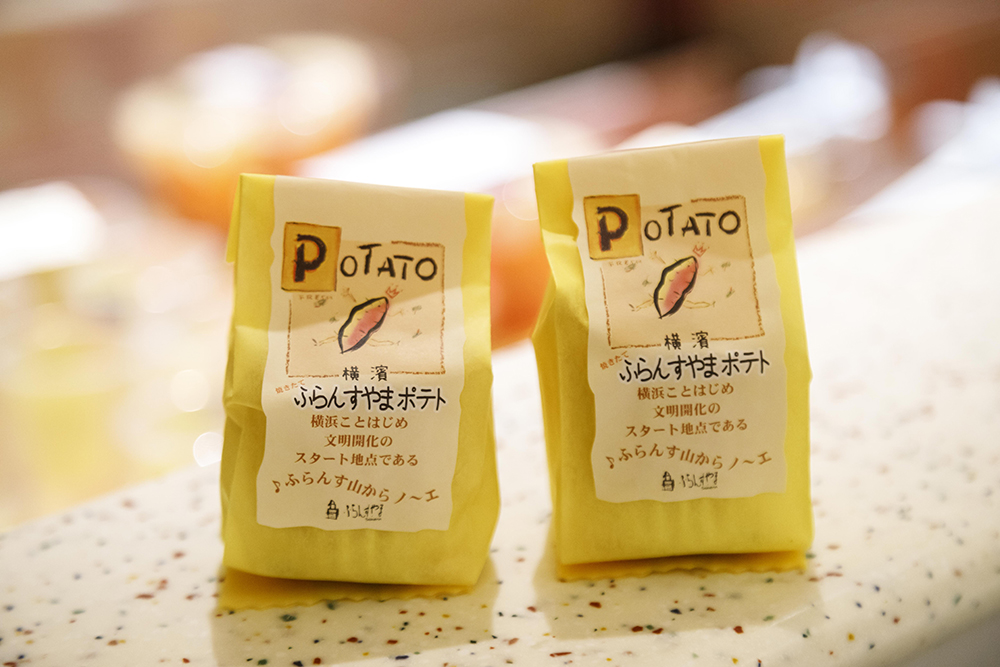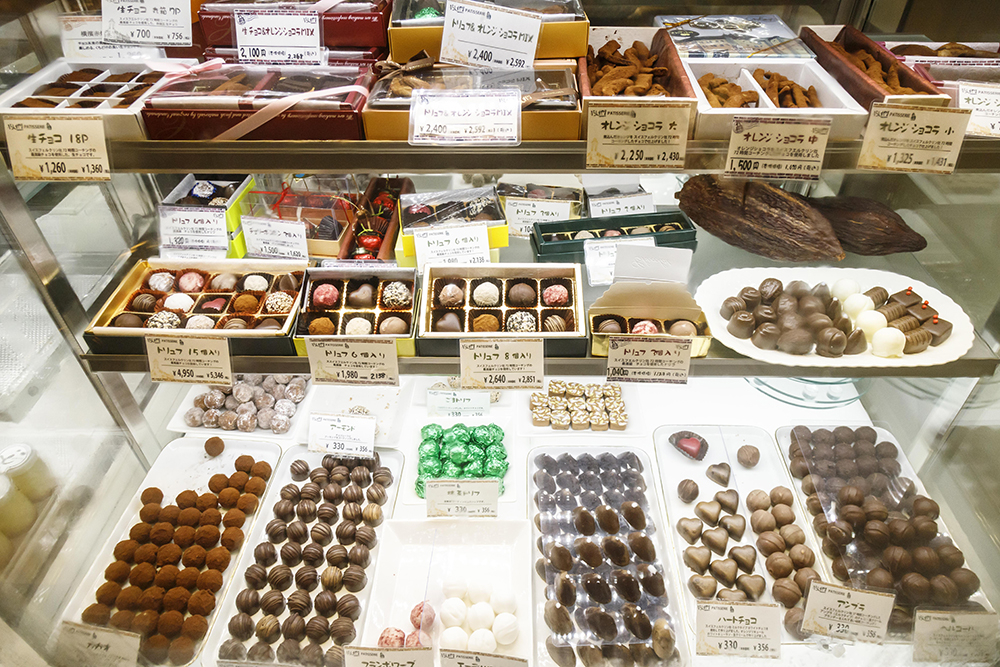 The signboard at the entrance is truly a "delicious western confectionery", and there are always customers day and night.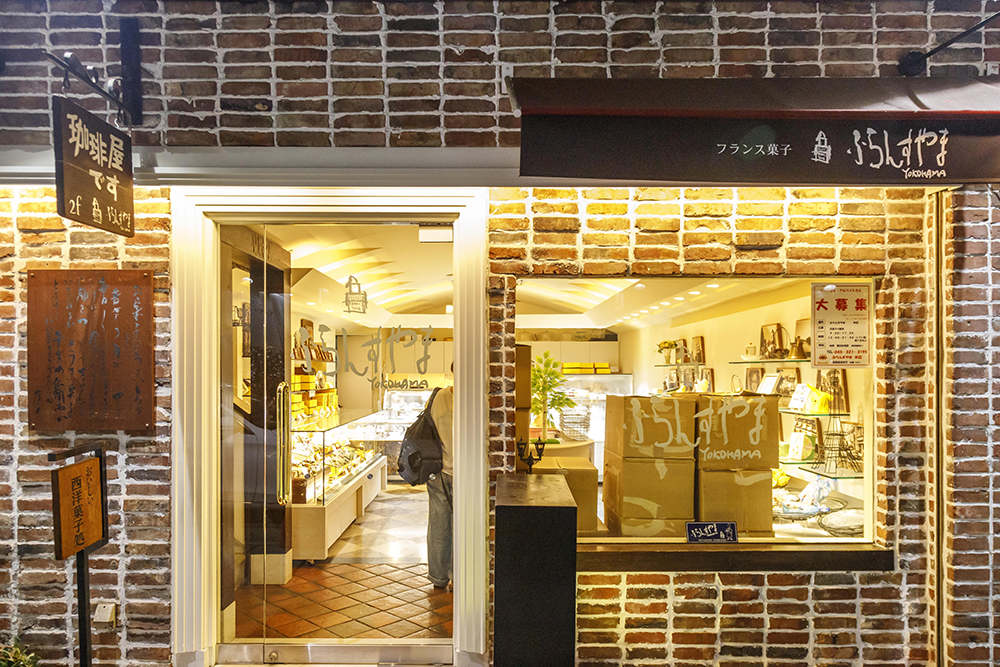 Franceyama Main Store
[Sales] 19:00-21:00 [TEL] 045-321-3195
The long-established sake store "Mikawaya Kamiya", which will celebrate its 108th anniversary in 2019, has not only Kanagawa's local sake, but also famous sake from all over Japan.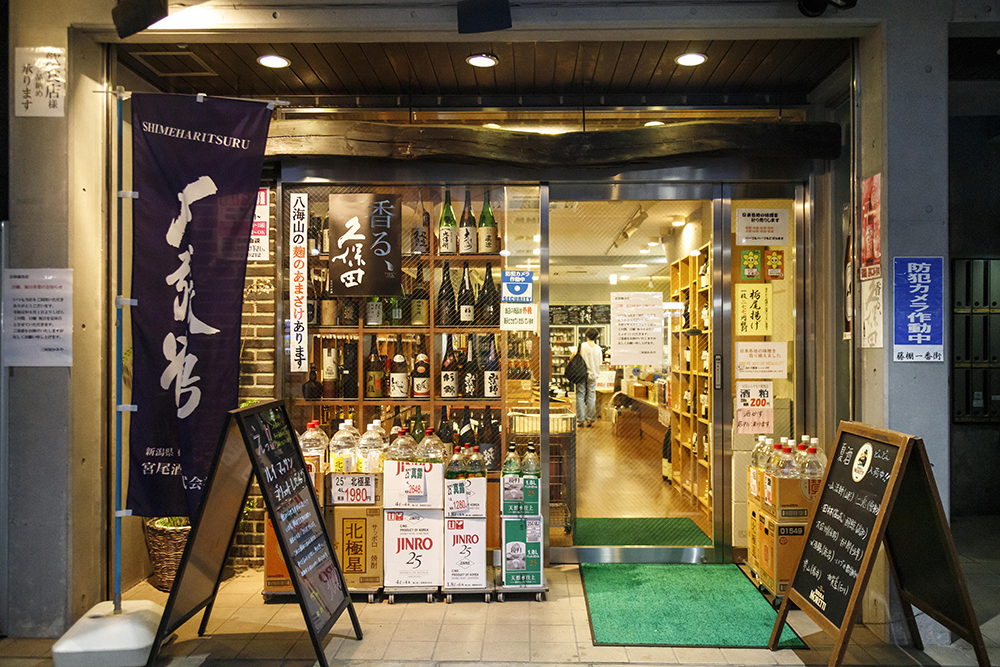 We asked the owner to choose 2 bottles, saying, "This is Kanagawa's famous sake!" "Ryu" made at a brewery in Yamakita-cho, Tanzawa, and "Zaruso Horai" made at a brewery in Aikawa-cho, Aiko-gun.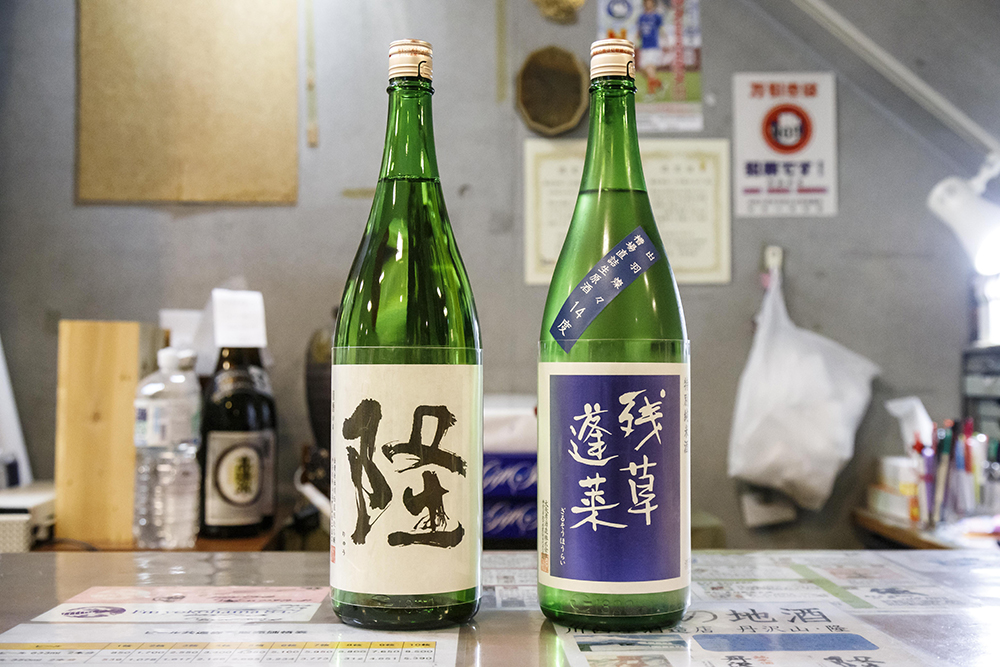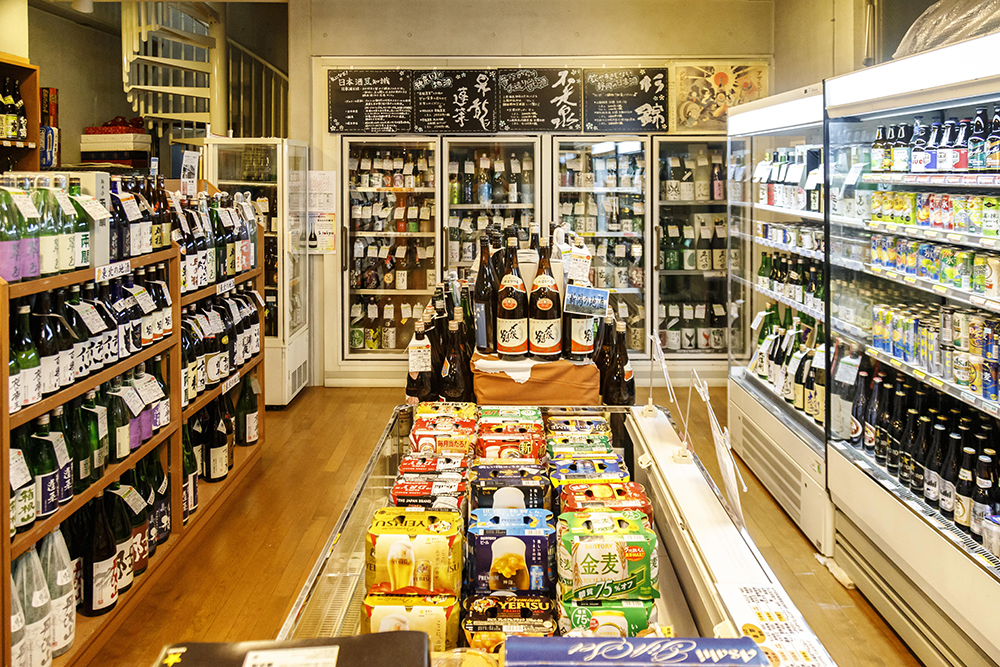 They have a wide variety of wines and whiskeys, and they also sell miso, which is related to fermentation!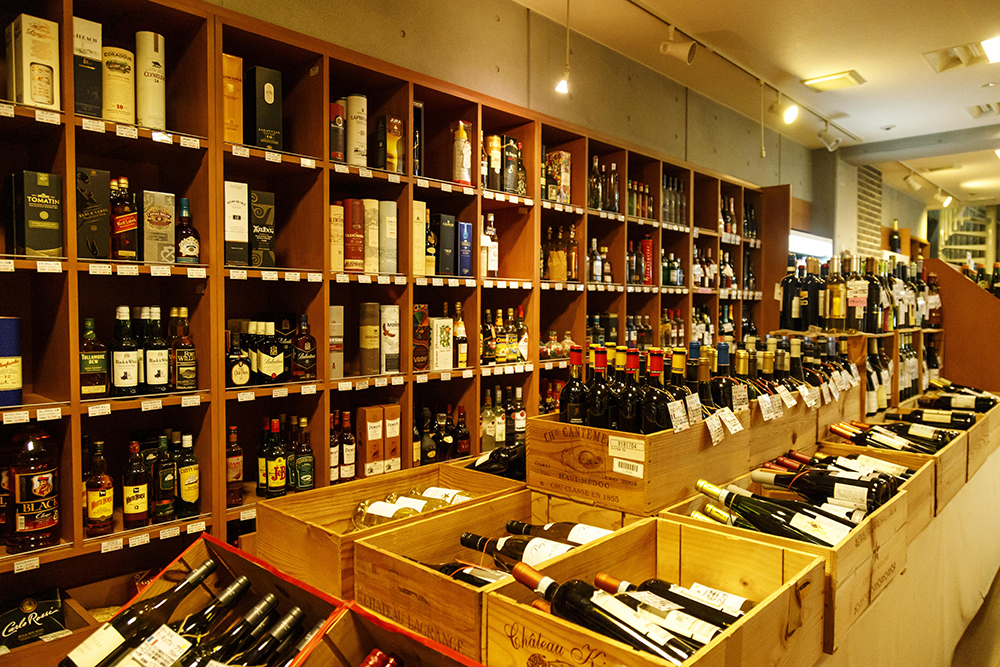 Mikawaya Kamiya
[Business] 10:00-19:00, closed on Sundays and holidays [TEL] 045-321-6212
This is a popular shop located in the center of "Fujidana 1bangai". Founded in 1951. You can purchase "reliable and delicious handmade satsumaage" using fish landed in local Yokohama Koshiba fishing port and Sagami Bay. The time I suddenly called without an appointment was 5:30 in the evening. Because it was just before the store closed, the glass case was in short supply.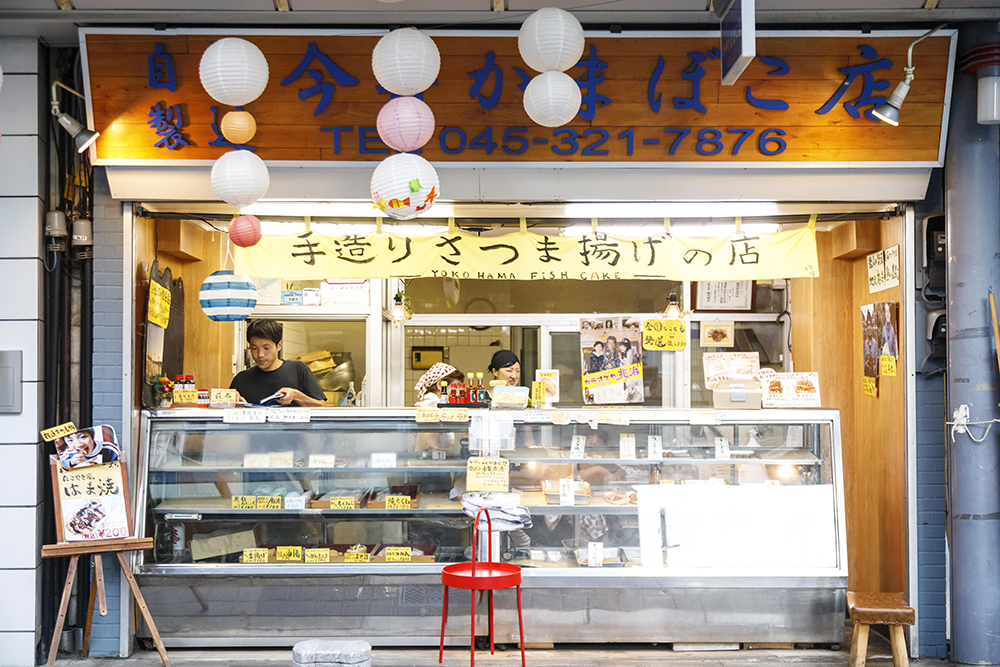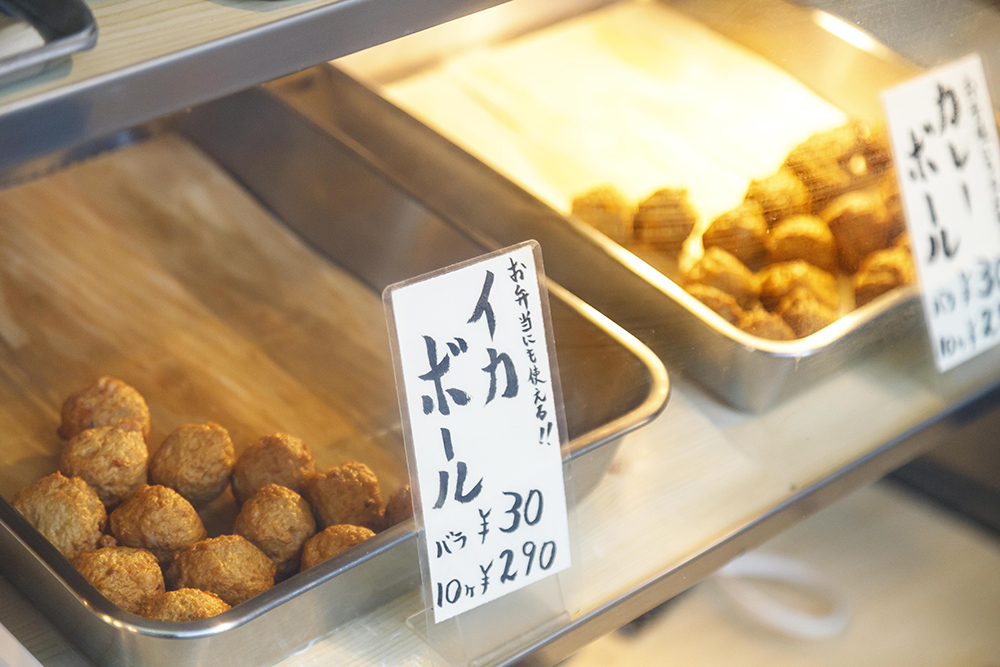 It looks like takoyaki, but it's actually satsumaage made with fish! I was lucky to have just in time for the nutritious "Takoyaki-style hamayaki" ♡ You can take it home, but it's also good to eat it on the spot right after you buy it!!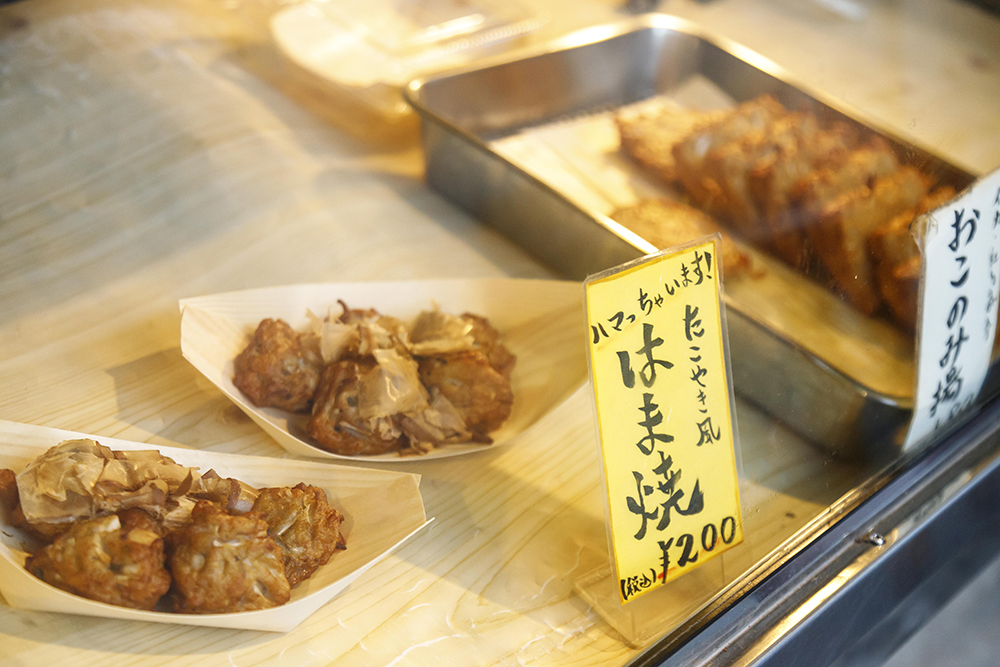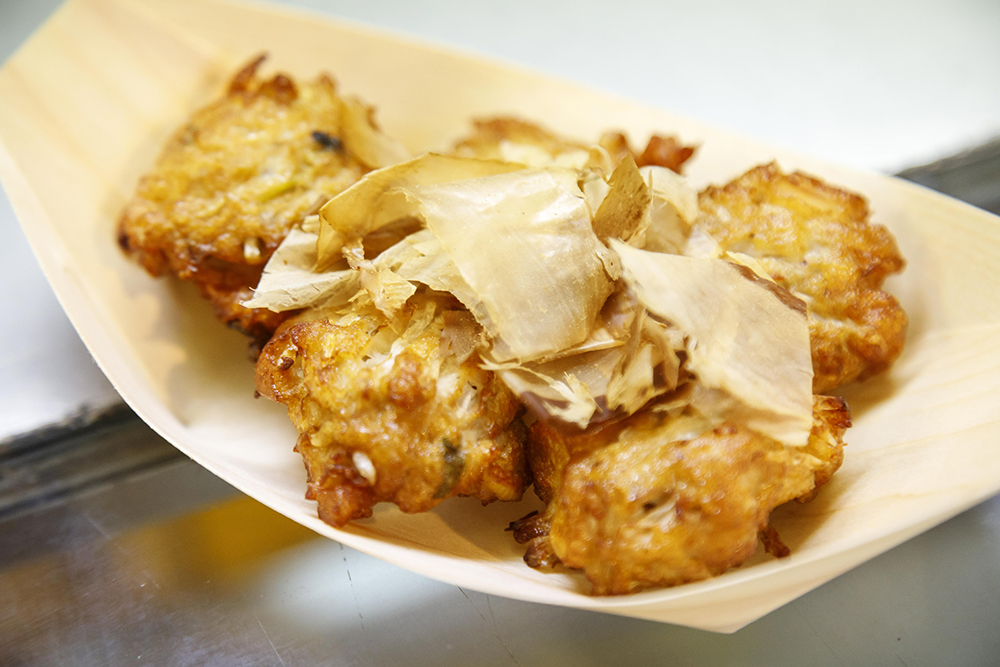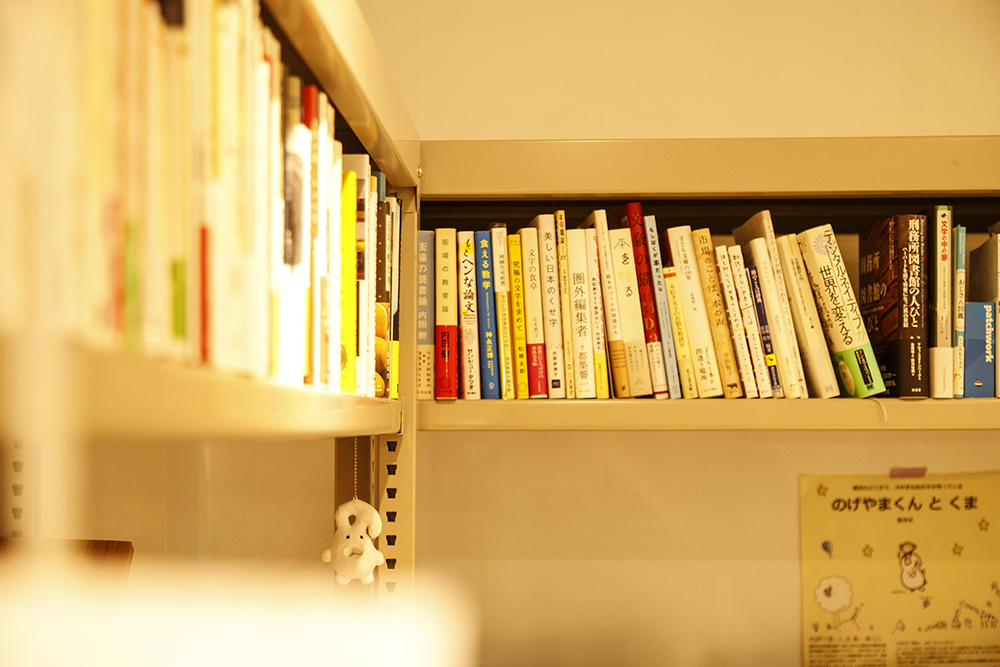 The month's event schedule is drawn on the window, so you can check "What are you doing today?" while walking around town!!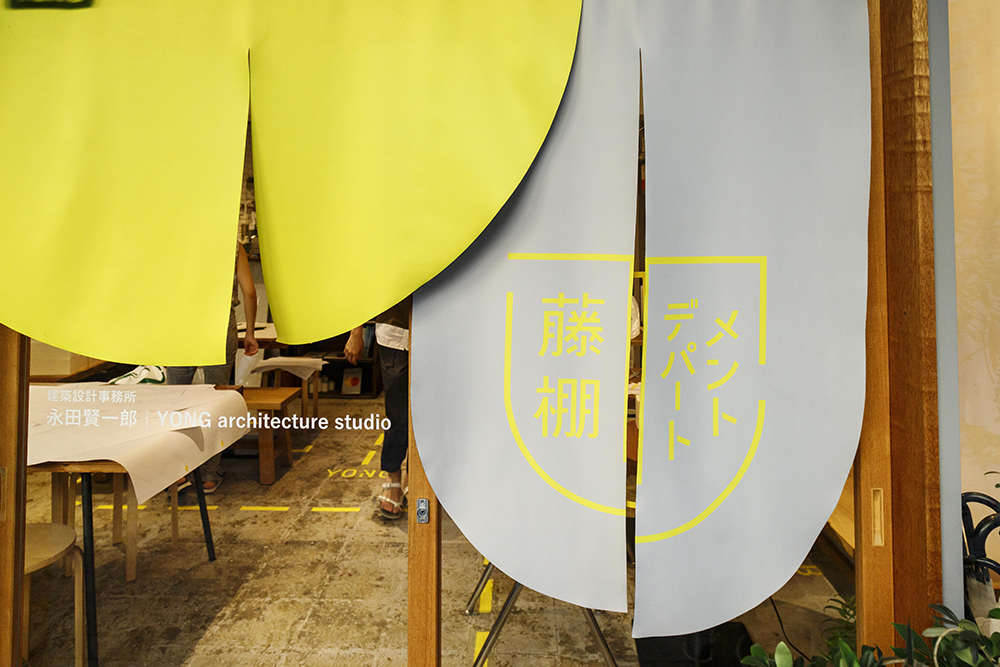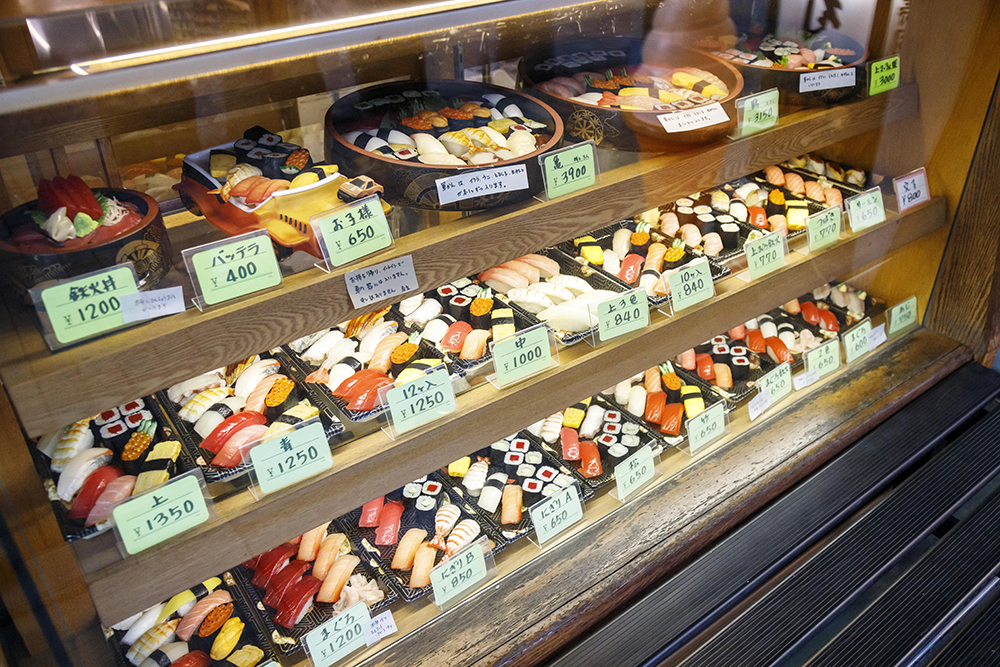 Table seats are available in the store. You can sit here and order snacks and nigiri while drinking sake!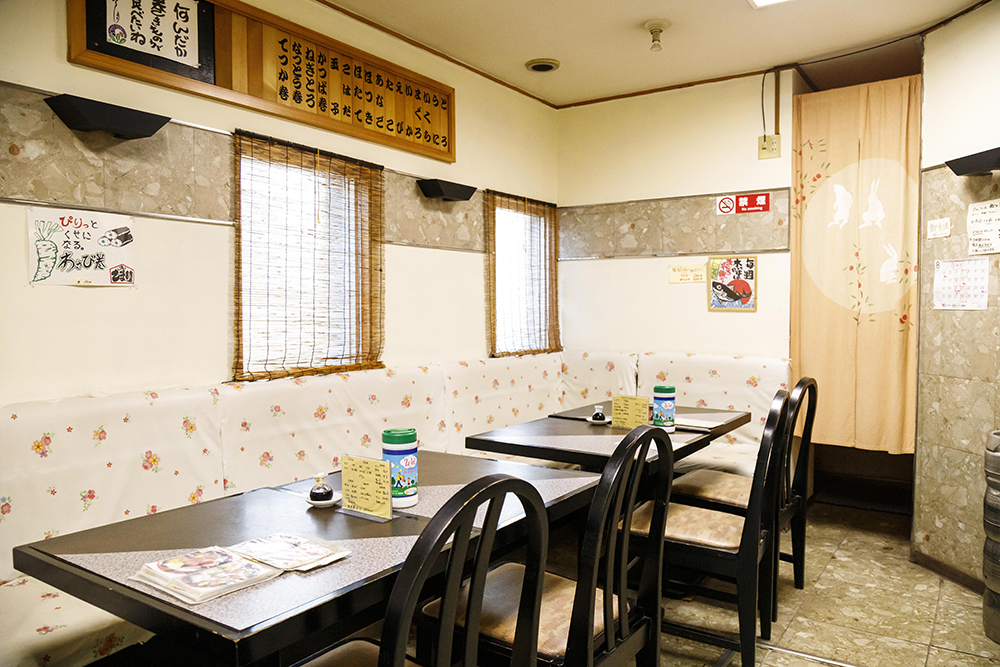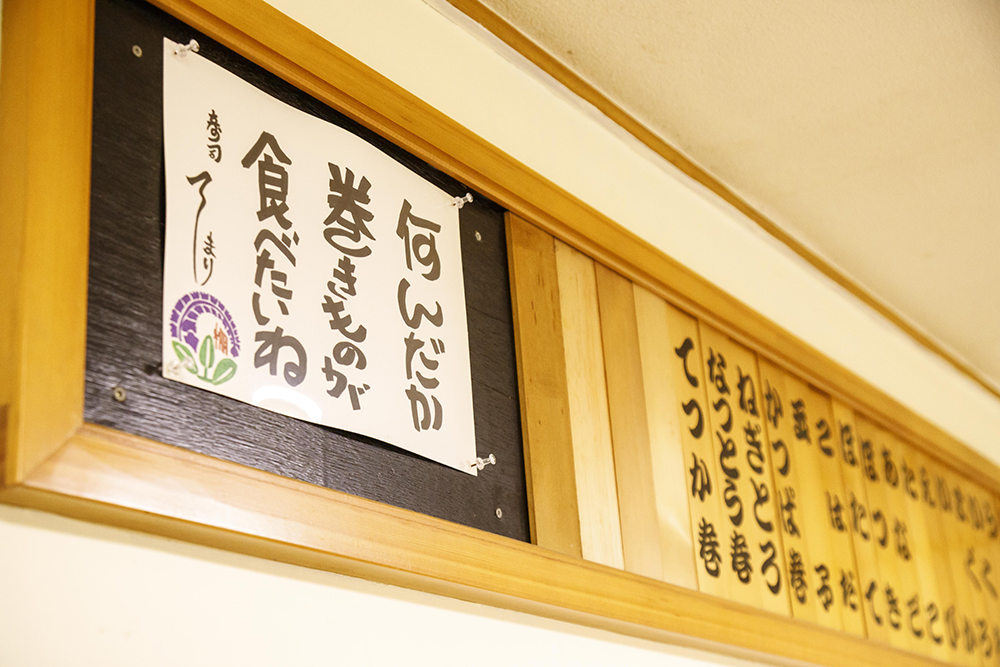 At lunchtime, "barachirashi" and "salmon rice bowl" with fresh sushi toppings are popular.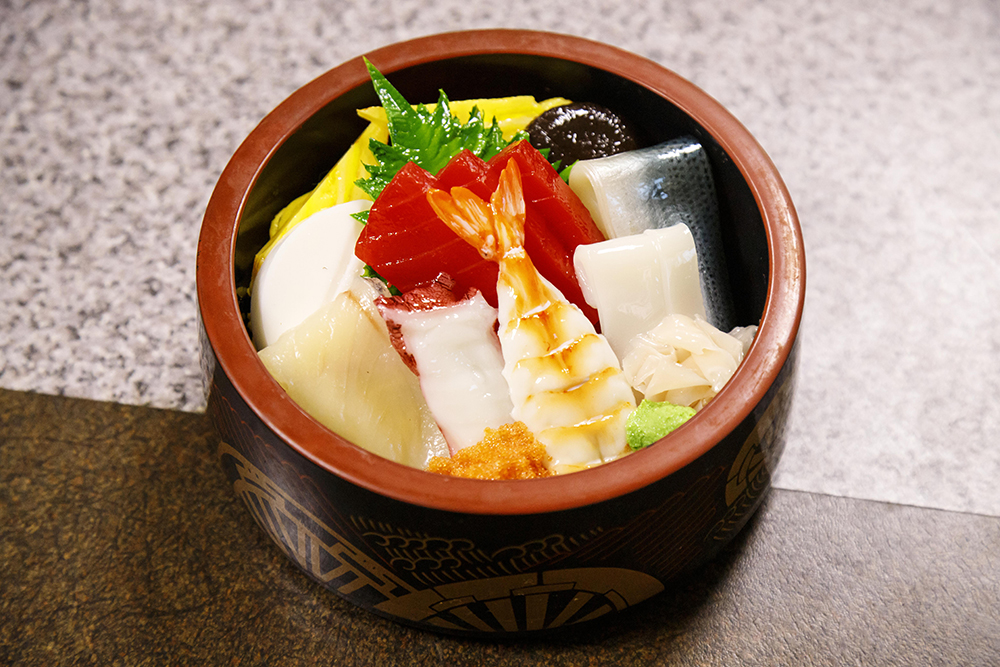 Mr. Saito, the owner of the shop, warmly welcomed us, even though we had to interview without an appointment. "This is an old-fashioned shopping district full of human touch. I'll always be waiting for you!" I will definitely come again!!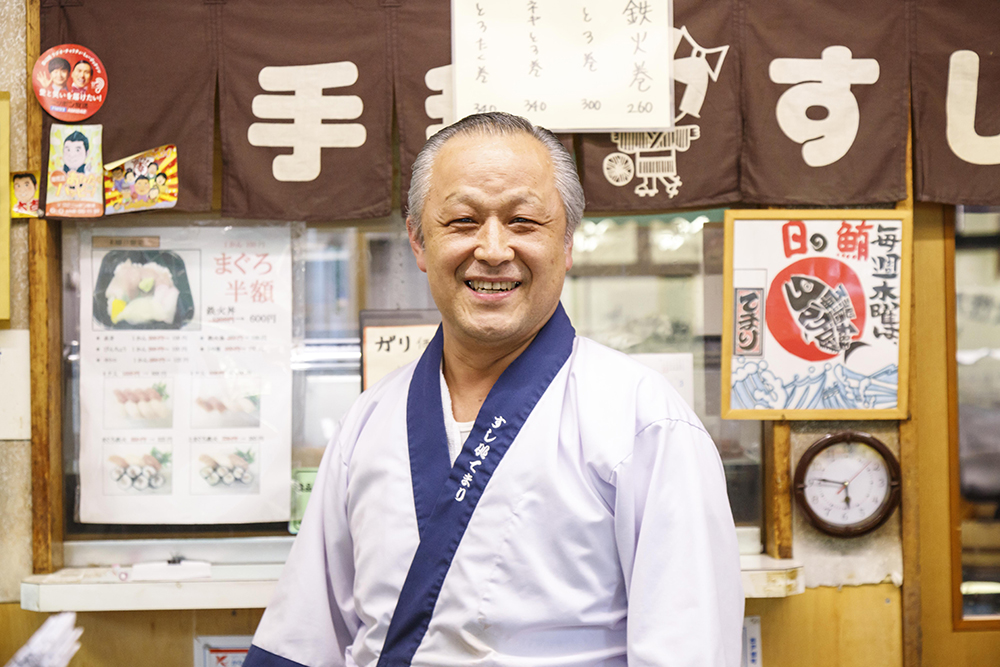 Temari sushi wisteria store
[Business] 10:00-19:00, Wed. [TEL] 045-324-2167
This is the shop that I visited while I was busy right after opening. In addition to kushiage and kushikatsu menus, there are many attractive menus such as "pork mustard with green onions" and "oyster gratin".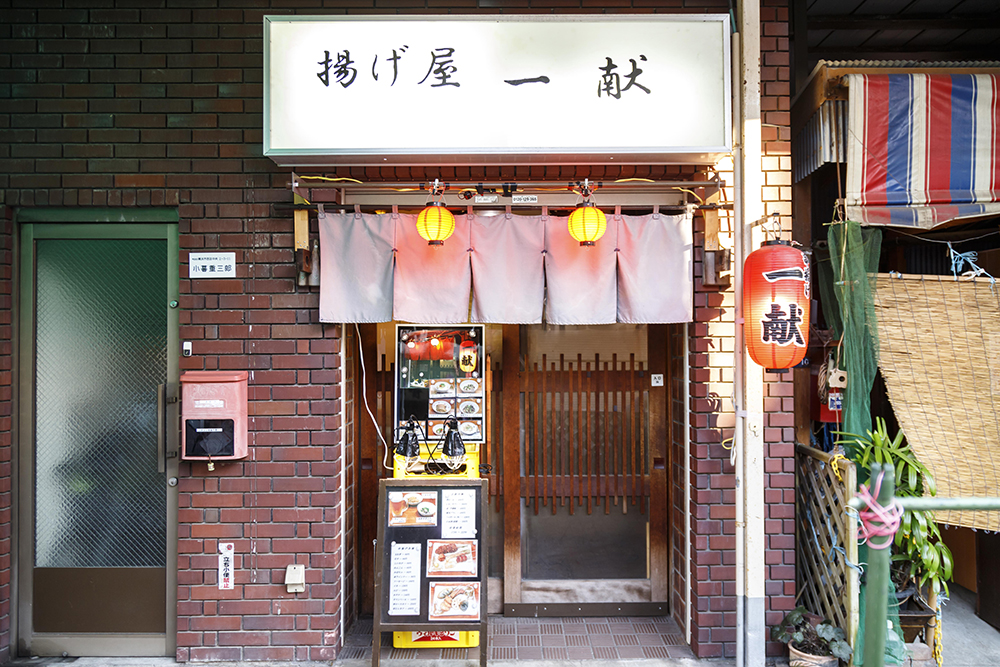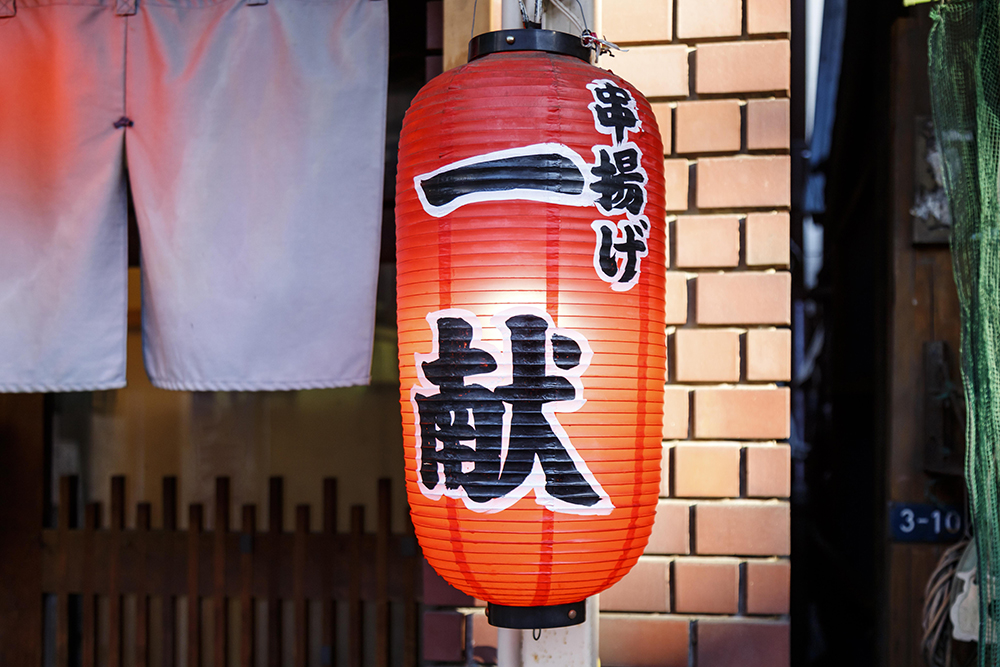 Once again, I am attracted to the "red lantern"... I had a "good job beer" at the counter. Thank you for the meal!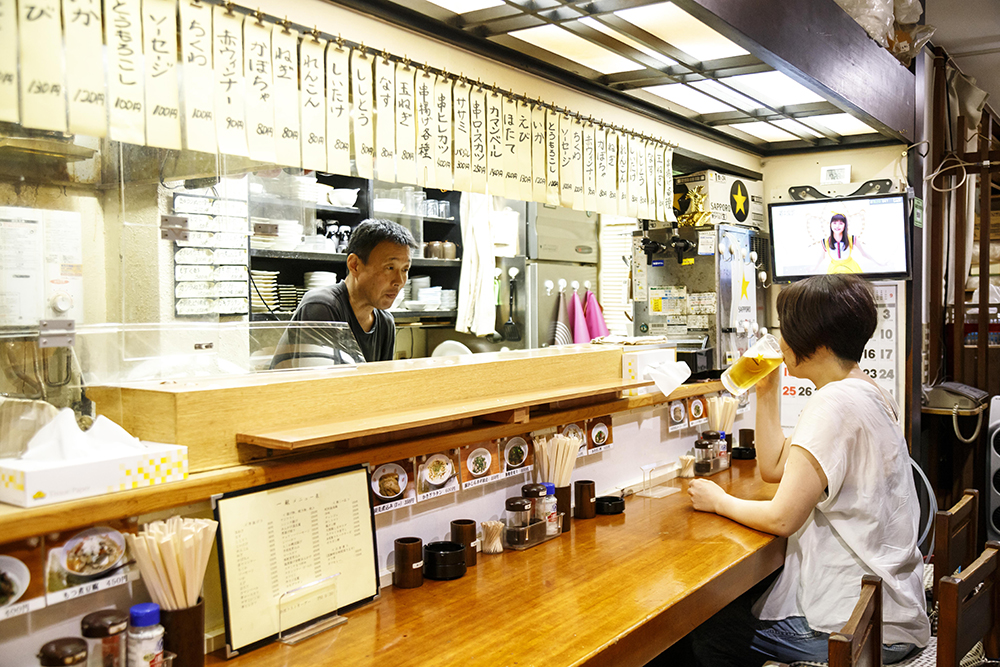 Ageya Ikkon
[Sales] 17:00-22:00 [TEL] 045-321-2601
Say hello to a small movie theater that is loved not only by locals but also by many moviegoers. This is the smallest place in Japan with a film projector and 28 seats. Yose and talk shows are held regularly.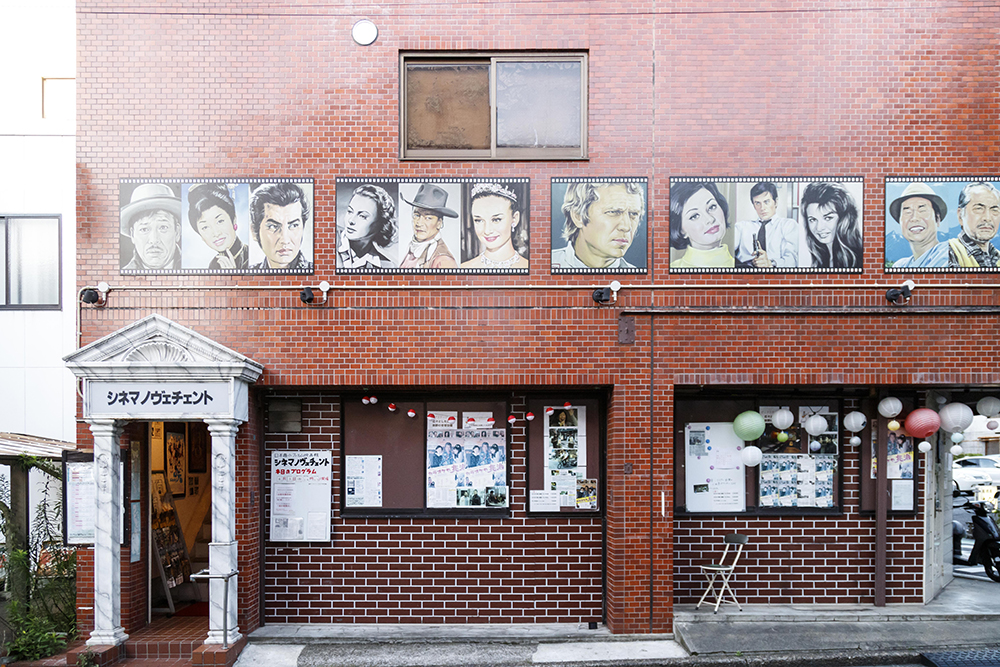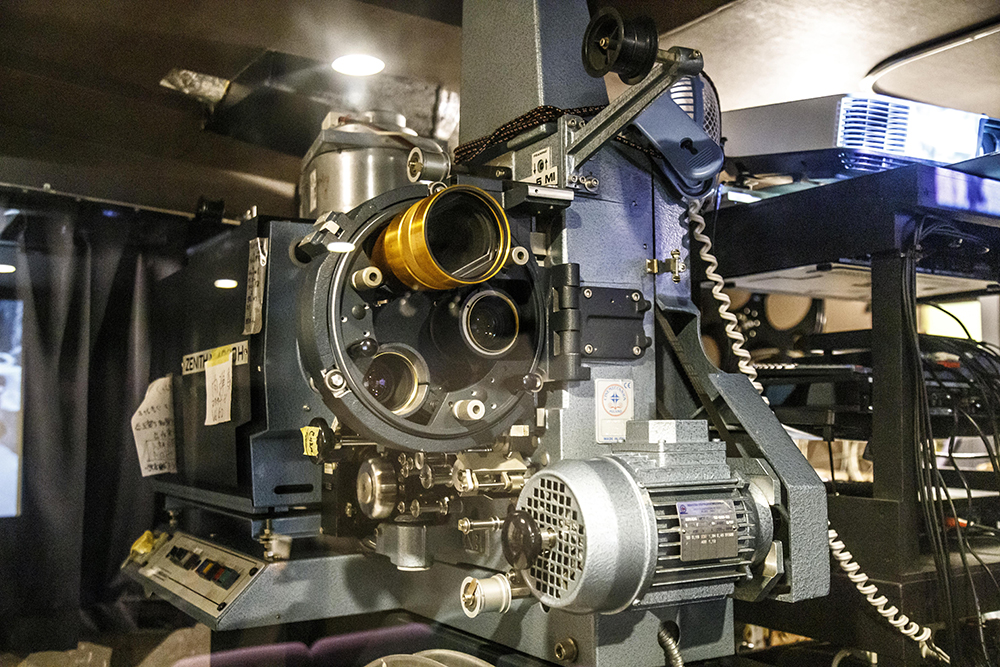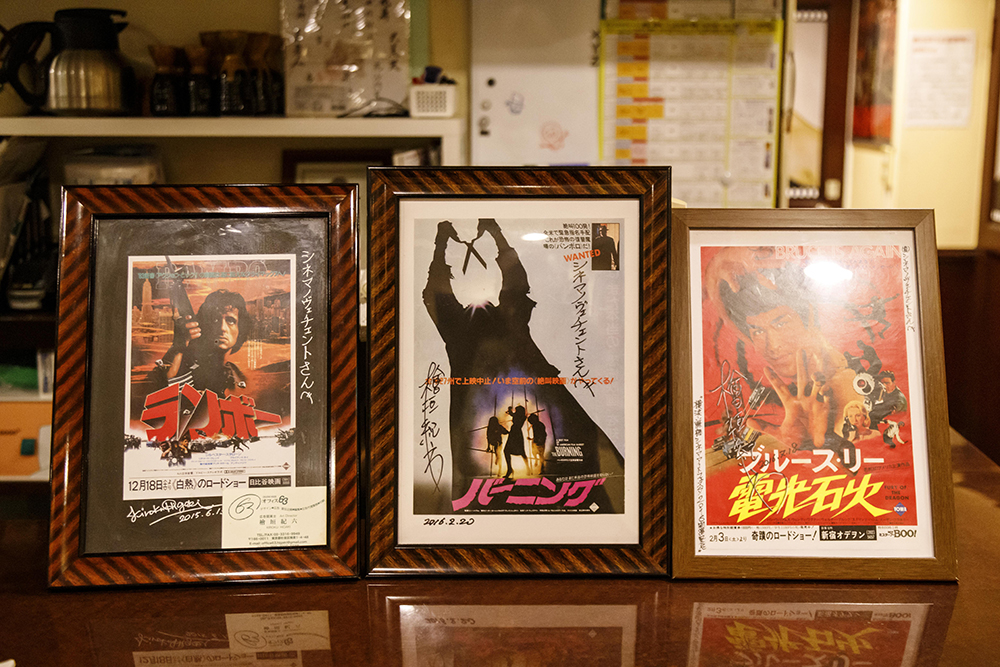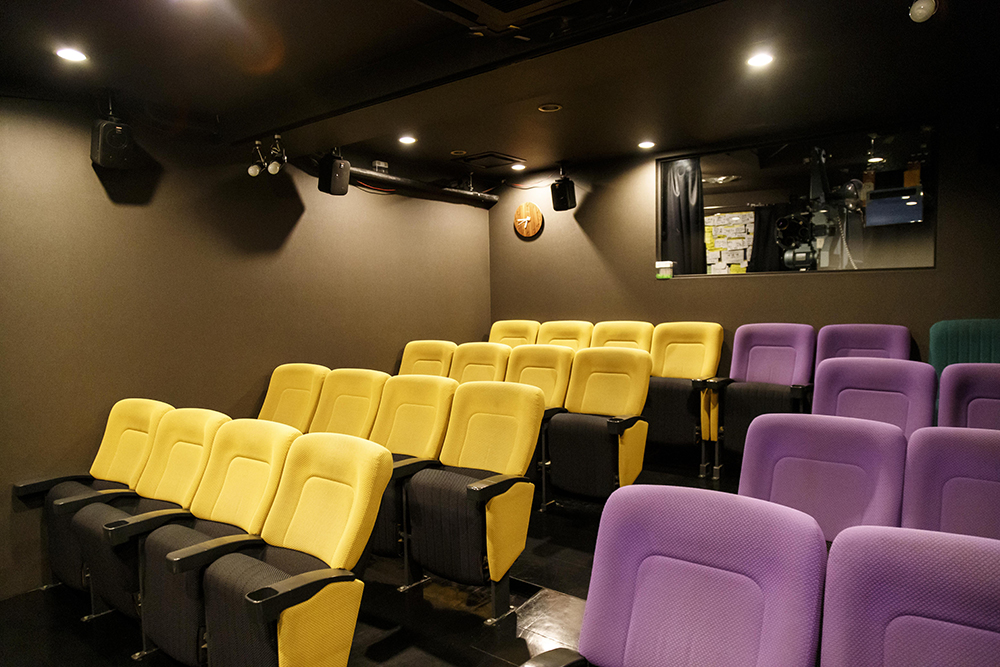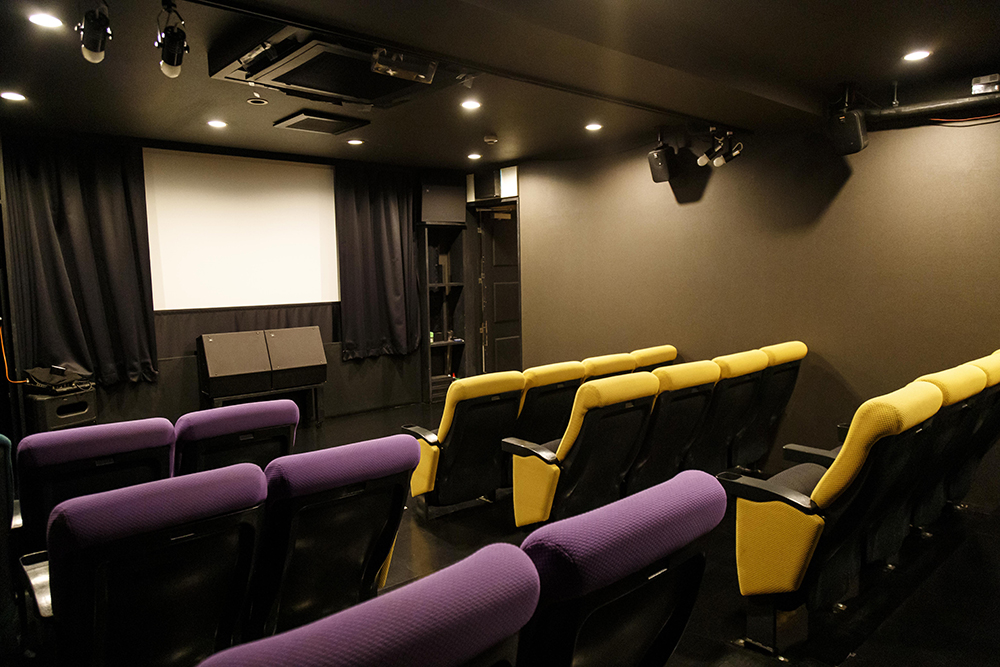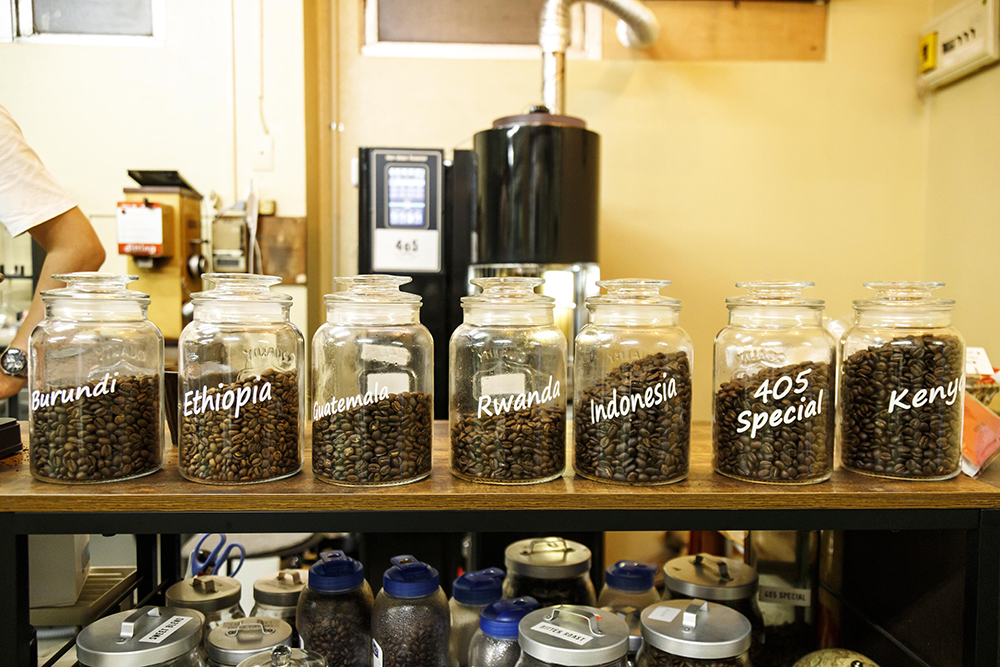 Anyway, it was a hot day in the middle of summer on the day of our walk around town... I wanted to order it hot because it was a shop that was particular about beans, but both me and the cameraman were pretty boiled, so I'm sorry for both of us. order coffee. But... I've never seen iced coffee brewed with such care!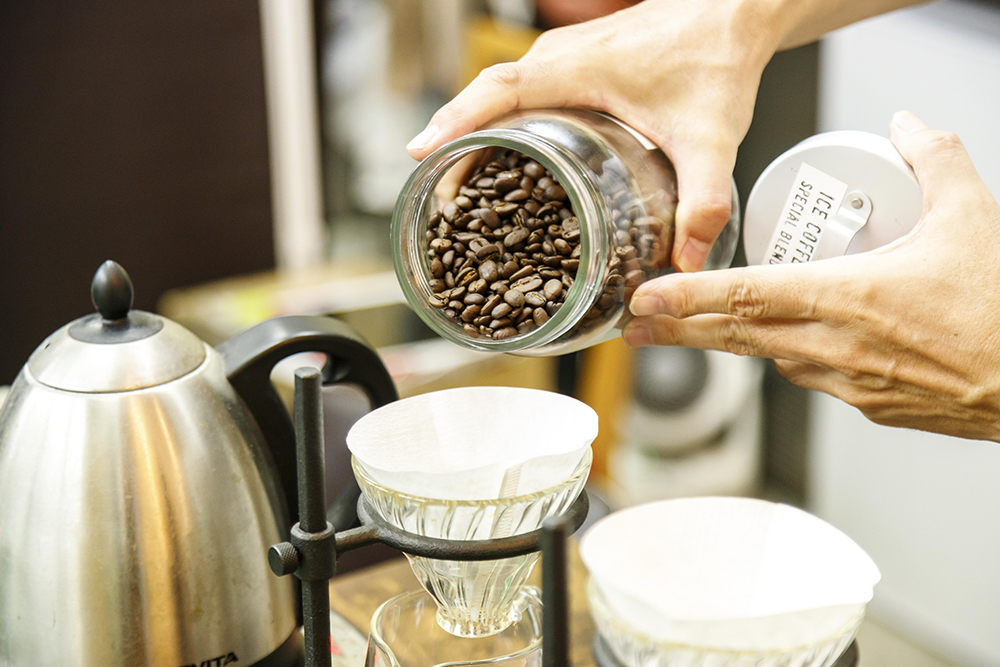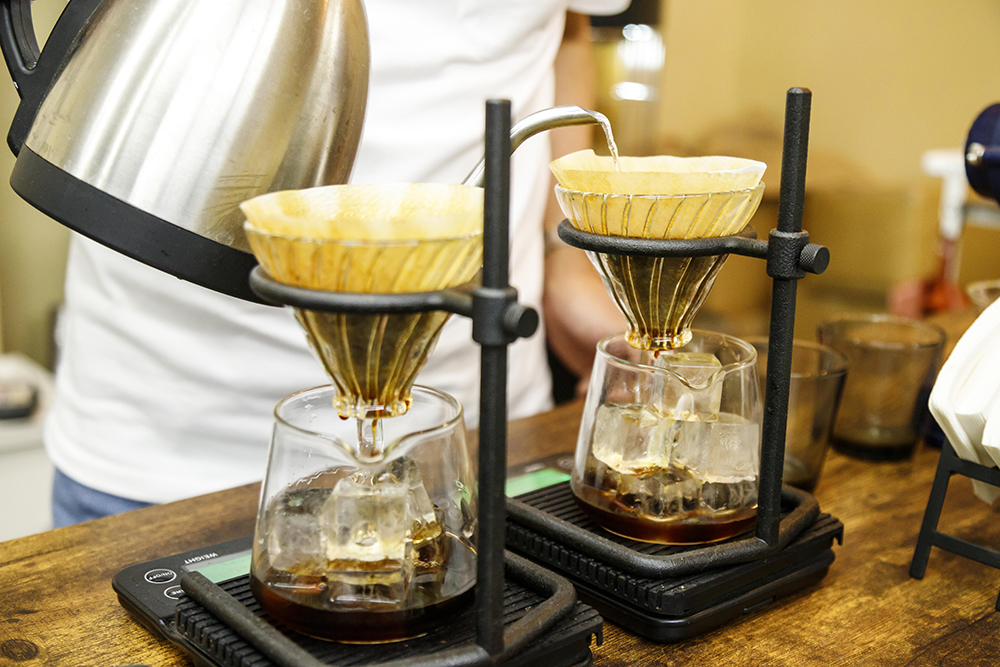 I had an iced coffee that was so delicious that it made me cry. I'm not flattering you, but this cup is by far the most delicious iced coffee I've ever had ☆ I would love for all of our readers to taste it too.