Art and Photography
2019.10.24
The first solo exhibition at Keisuke Shirota's Domestic Art Museum using photographs and paintings!
茅ヶ崎市美術館 Period: 2019.12.14-2020.02.11
Ends in 18 days
「Keisuke Shirota-Pictures, PAINT, SEEING PHOTOS-」
(Please note that this page was created using Google's automatic translation service and understand that because of this, its translation may not necessarily be accurate.)
Acropolis of Athens # 4 2017 Oil on board
This is the first solo exhibition at a Japanese art museum by Keisuke Shirota, an artist who is known for his unique expression technique using photographs and paintings and has attracted a lot of attention overseas. Shirota's productions are based on snapshots taken casually, adding paintings that add fictitious landscapes as if they are expanding around them, or drawing the background of a person's part as if to erase the person on the photo as if it were erased It shows a variety of developments, such as extracting only photographic works buried with, and people who appear in photographs, and announcing new works painted in oil. All works are based on photographs, and it is worth noting that the scenery and painters depicted in the photographs are separated from the realistic relationship, and "nothing" and " Nobody has a consistent tranquility as if it didn't exist. At present, in the society surrounding us, photographs are consumed in large quantities in a blink of an eye. Shirota's attitude of standing quietly and producing with singularity emerges with a peculiarity, as opposed to the vast wave of information. Sharing the gaze of another artist, Keisuke Shirota, will give each viewer an opportunity to ask himself to see, feel, and think.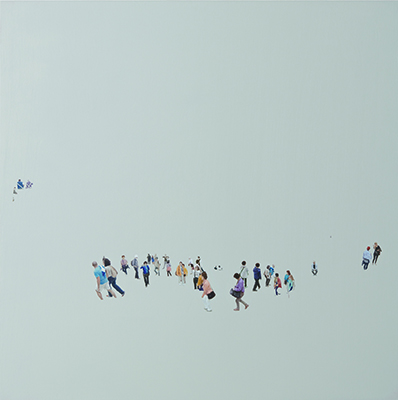 《Panorama (Acropolis of Athens)》 2019 oil on canvas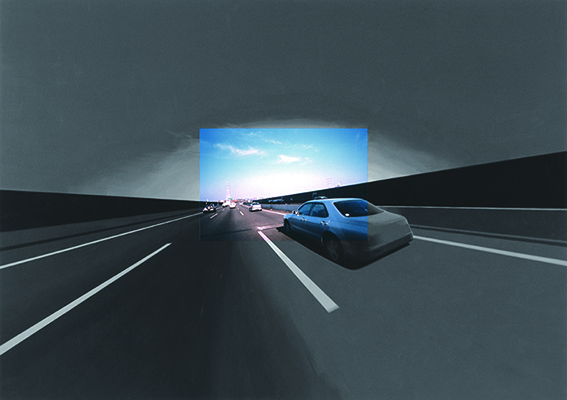 《A SENSE OF DISTANCE # 12》 2003 Photo and acrylic on panel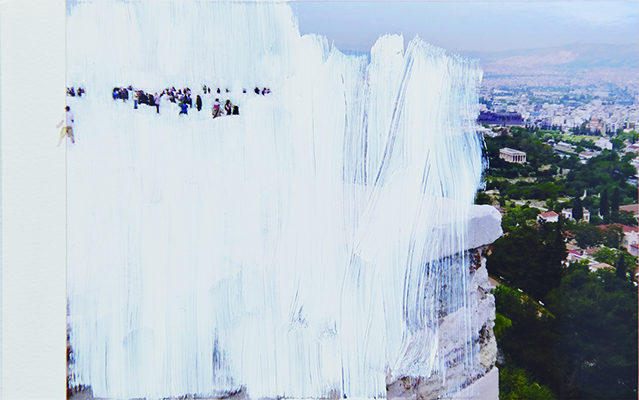 《Untitled》 2017 Oil on photo, watercolor on paper
《The highlight is here !!》
1. The first solo exhibition at a domestic art museum!
2. Display the latest and first public works!
3. Exhibit about 200 diverse works using photographs and paintings!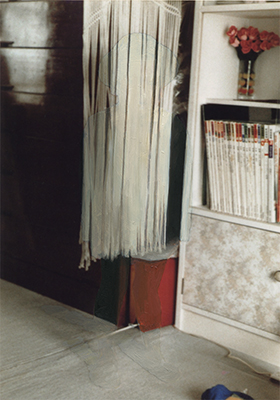 《Background # 9》 2013 Oil on photo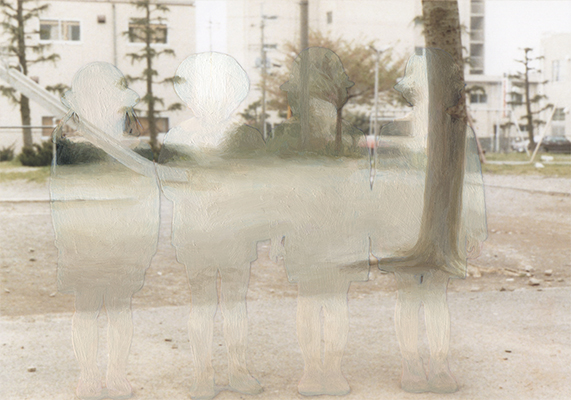 《Background # 22》 2013 Oil on photo
Keisuke Shirota-Pictures, PAINT, SEEING PHOTOS-
[Date] December 14 (Sat)-2020February 11 (Tuesday / holiday) 10: 00-17: 00 (Admission until 16:30)
[Venue] Chigasaki City Museum of Art Exhibition Room 1, 2, 3
[Closed] Mondays (except January 13), December 28 (Sat)-January 3 (Fri), January 14 (Tue)
[Price] General: ¥ 500, University student: ¥ 300, High school students or younger / People 65 years or older living in the city
[Organizer] Chigasaki Foundation for Cultural and Sports Promotion
[TEL] 0467-88-1177 (Chigasaki City Museum of Art)
Chigasaki, blessed with a mild climate, has been loved by many artists and cultural people as a villa and a resort. They work vigorously in this fortunate environment, leaving many excellent works. The Chigasaki City Museum of Art introduced these artists and works related to the local area widely at exhibitions, etc., and opened in April 1998 as a facility to support citizens' creative activities. The Takasago Ryokuchi Park, where the museum is located, used to be the home of the new Meiji era actors known as the Oppekepe section, the homes of Otsujiro Kawakami and Mrs. Sadafu, and the villa of the businessman Yasaburo Hara. Is. There is also a full-fledged Japanese garden in the garden which is full of green throughout the seasons, and it is a place for citizens to relax as one of the city's premier tourist attractions.

Address

1-4-45, East Coast North, Chigasaki City, Kanagawa Prefecture

TEL

0467-88-1177

Business Hour

(Summer: April-October) 10: 00-18: 00, (Winter: November-March) 10: 00-17: 00 * Admission until 30 minutes before closing. [Closed] Mondays (closed the next day if a national holiday, the next two days are closed), the day following a national holiday (the first weekday after that if the next day is a holiday), New Year's holiday (12 / 28-1 / 3), temporary closed days (Days when maintenance and inspections and display changes are performed)

Parking Area

There is a parking lot for exclusive use of the museum on the place facing Takasago Street. Please use public transportation because the number of cars (10 cars, large cars are not allowed) is small. If it is full, please use the nearby paid parking lot. Please use the municipal parking lot on the north side of JR Chigasaki Station for large vehicles (over 6m in length). If you come by bicycle or motorcycle, please use the bicycle parking space in the museum parking lot.

Map