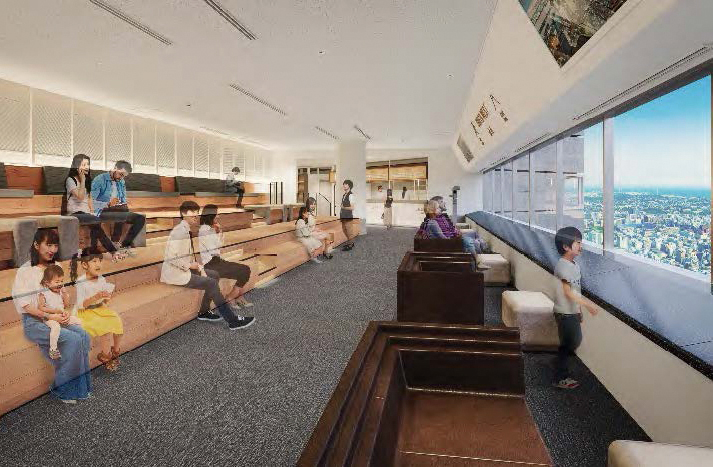 Yokohama Landmark Tower 69th Floor Observation Floor "Sky Garden" Renewal Open
"Sky Garden" will be reborn under the concept of "YOKOHAMA 360°". Experience the charm of Yokohama through various contents while enjoying the 360° view from 273m above the ground.
We aim to create a facility where you can experience history and culture through interactive video exhibits, taste local food, and enjoy walking around the streets of Yokohama and Kanagawa. There are gifts that can only be found here.
The observatory floor has a spatial design that makes you feel like you are walking in a seaside park, and the spacious, stepped floor is accented with graphics that abstract the sky, buildings, sea, and night view of Yokohama.
For multi-generational people living and working in Yokohama and Kanagawa, enjoy a place of relaxation that makes you love your hometown even more!
In response to the declaration of a state of emergency based on the prevention of the spread of new coronavirus infection and the revised Act on Special Measures against New Influenza, we will postpone the reopening for the time being.
We apologize for any inconvenience and thank you for your understanding.
Yokohama Landmark Tower 69th Floor Observation Floor "Sky Garden"
[Renewal opening date] Undecided
[Price] Adults 1000 yen / Seniors (65 years old and over) and high school students 800 yen / Elementary and junior high school students 500 yen / Infants (4 years old and over) 200 yen
[TEL] Sky Garden Secretariat 045-222-5030