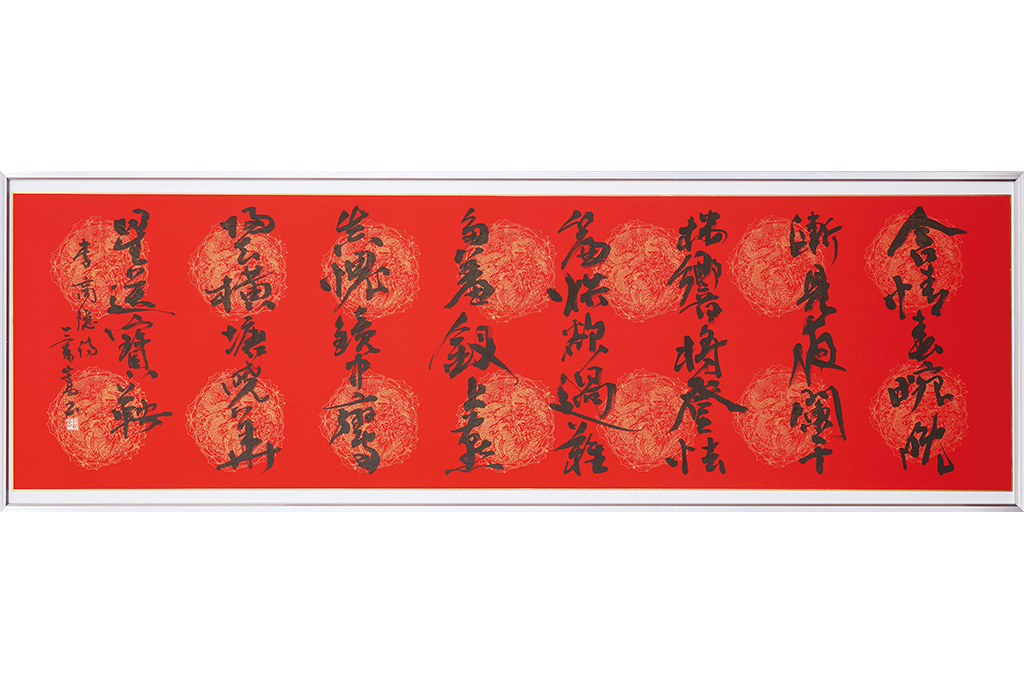 Title ``Lee Shang Eun Poetry'' 61×182cm
What made you decide to apply for the Kanagawa Prefectural Art Exhibition?
It was recommended by a friend. I was hesitant at first because I had heard that it would be difficult to be selected, but I thought it would be a test of my strength and took on the challenge.
Please tell us about the theme of the award-winning work and your thoughts during production.
I wanted to show off my high level of technical prowess. In the case of calligraphy, most of the evaluation is determined by the impact of the first impression, so I emphasized the originality that other writers do not have.
In my case, I used a special red dyed paper with a golden dragon pattern. In addition, the content of the poem also expressed the world of luster, so I think it was successful in terms of directing power.
What are your honest thoughts on receiving the award?
I felt that my name had been carved into the history of the Kanagawa Prefectural Art Exhibition.
Also, I feel very honored to have this award-winning work exhibited at the Mayor's Residence in Yokohama. Irregularly open to the public creates opportunities for many people to appreciate it, which is a great blessing for the artist. I feel that I have gained great fortune in my life.
How was the reaction of those around you?
A friend organized a party for us, and the storm of blessings continued for some time. At the end of the year, I was moved by the celebration at the Kanagawa Calligrapher Club.
I would like to take this opportunity to invite friends who have not yet exhibited.
Please give a message to artists who are considering applying.
It's about "exercising your full potential." Please do your best.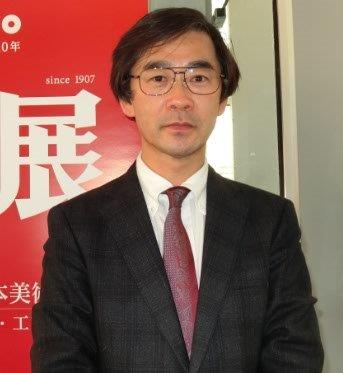 ■ Future activity schedule
Participated in Kanagawa Calligraphers Exhibition, Kanagawa Representative Artist Exhibition, Mainichi Calligraphy Exhibition, Toho Calligraphy Exhibition, Asamon Calligraphy Exhibition, etc.