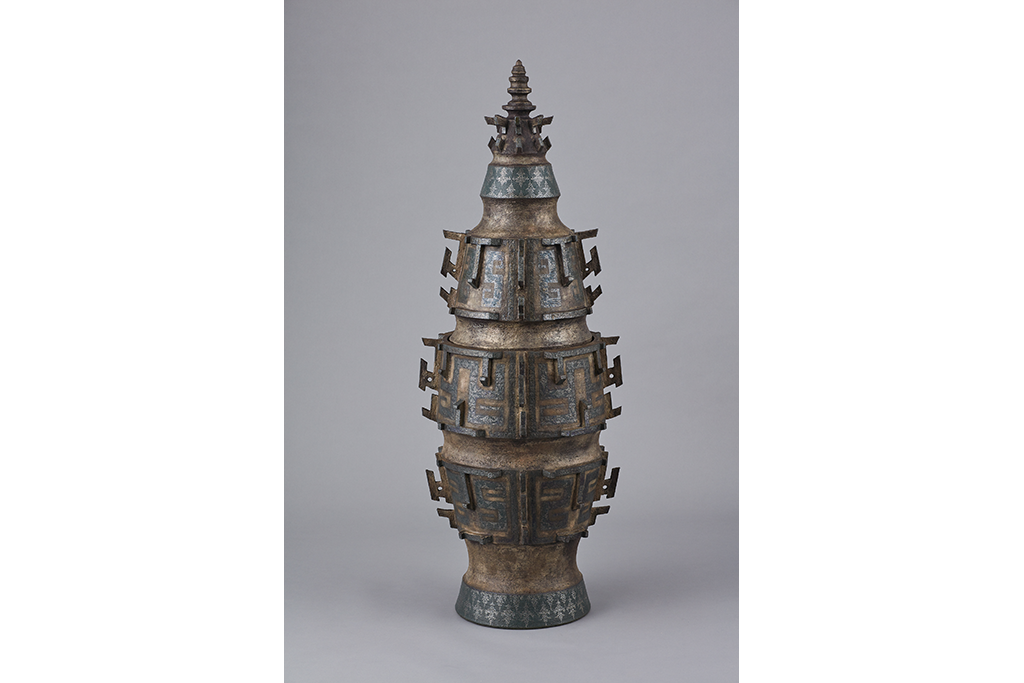 Title "Platinum Saiun Raimon Dragon Pagoda Jar"
Pottery 119×44×44cm 30kg
What made you decide to apply for the Kanagawa Prefectural Art Exhibition?
Since receiving the Art Scholarship Memorial Award in 2017, I have been applying every year.
Please tell us about the theme of the award-winning work and your thoughts during production.
I fearfully incorporated elements such as bronze ware, Jomon pottery, Buddhist pagodas, and Ainu patterns, organized and composed the information, and launched it as a single work.
I'm making it while thinking that it would be nice if I could create a mechanism that melts and transforms in the consciousness of the person who sees it, while having a concrete shape that is well settled as an existence.
What are your honest thoughts on receiving the award?
I was very happy, but I was careful not to overjoy.
Please tell us about your future activities.
I still feel the fear of my work being evaluated, and it's true that it often makes me depressed. However, I don't think that "kosi" will be born in the work by making things just for fun, and I sometimes feel that the freshness of the energy itself is diminishing.
So, I would like to continue to create works for the public exhibition, and at the same time, I would like to expand the range of motion of manufacturing by incorporating techniques that I have never used before without fear.
It doesn't matter if it's a large piece or a small piece, a product for sale, or something other than pottery.
Please give a message to artists who are considering applying.
I had the impression that the craft judges were very attentive to the works.
The public exhibition of crafts that is held every year, in particular, is a very valuable existence, so I would like to continue applying as much as possible.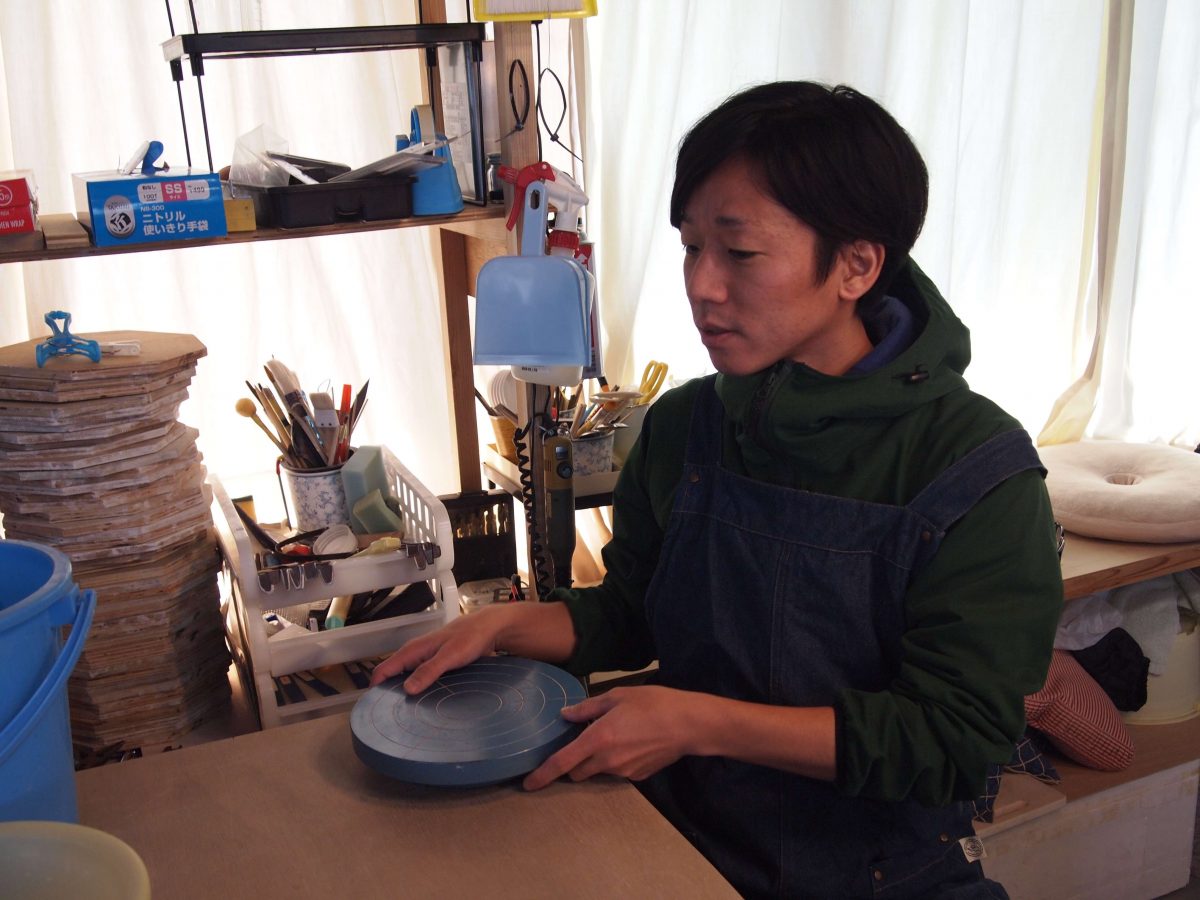 "profile"
Keisuke Togano _
1986 Born in Gunma Prefecture
2012 Completed Tajimi City Pottery Design Institute
2017 Kanagawa Art Exhibition Crafts Division Art Scholarship Memorial Award
2019 Selected for the Japan Ceramic Art Exhibition
Selected for the Kanazawa World Crafts Competition
Selected for Kikuchi Biennale
Kanagawa Prefectural Art Exhibition Craft Division Grand Prize