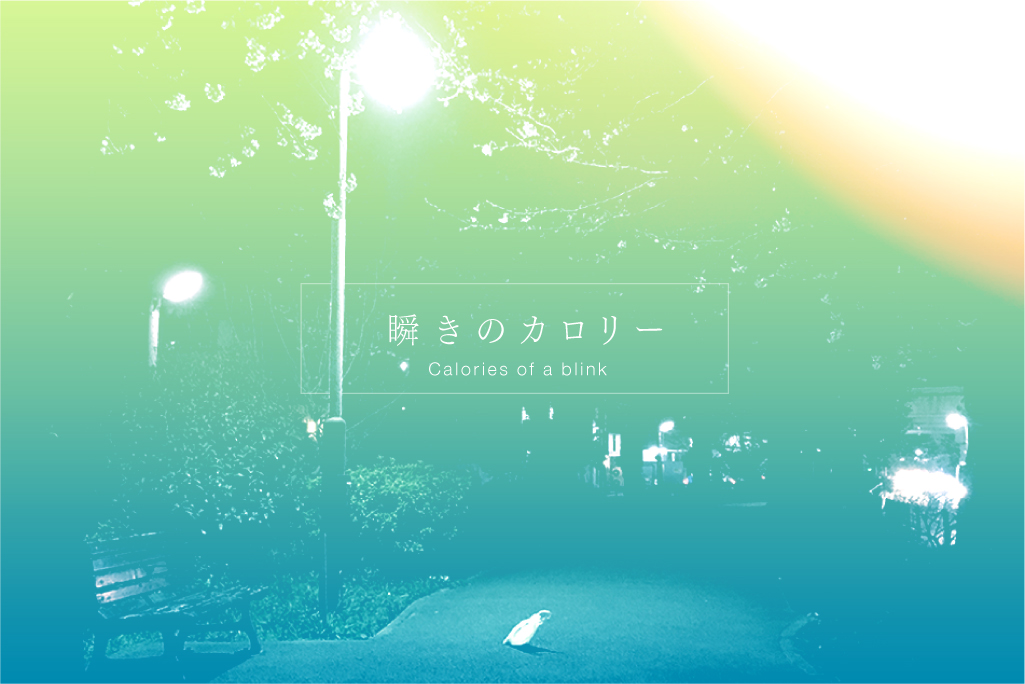 演劇・ダンス
Kanagawa Short Drama Award 2020 Grand Prize: Ryuhei Otake "Blink Calorie"
What made you decide to enter the competition?
I happened to see you on Twitter.
What inspired you to write the award-winning book "Blinking Calorie" ?
Originally, I only had the title "Blinking Calorie" in my notes, but when I learned about the existence of the competition, I thought that the theme of poverty and the delicate title would be connected, so I started writing it down. The scene where I meet people eating sweet buns on the street in the middle of the night and the road I walked are based on my actual experiences.
Theme, what did you want to convey?
The theme is imagining the poverty of our neighbors.
Poverty cannot be solved just by imagining it, but I wrote it with the hope that people who have never imagined it will be able to turn their attention to solving the problem.
Please tell us your candid thoughts on winning the grand prize.
I read all the plays that were shortlisted.
It was mentioned at the judging panel, but compared to the other shortlisted works, my work lacked the dynamism and imagination of the play, so I thought it would be impossible for me to win the award. However, I had some expectations that "Blinking Calorie" would have a point in terms of how to narrow down the given broad theme (SDGs) and convey it in 30 minutes.
My analysis is that the reason I was able to win the award in the end was that the theme did not overlap with that of the other nominees, and that the work was written with the image of the selection process in mind. increase. If it hadn't been for the judging meeting a day later, or without an audience, I feel like a different work would have won.
I am grateful to the judges for paying attention to the low-pitched and plain work.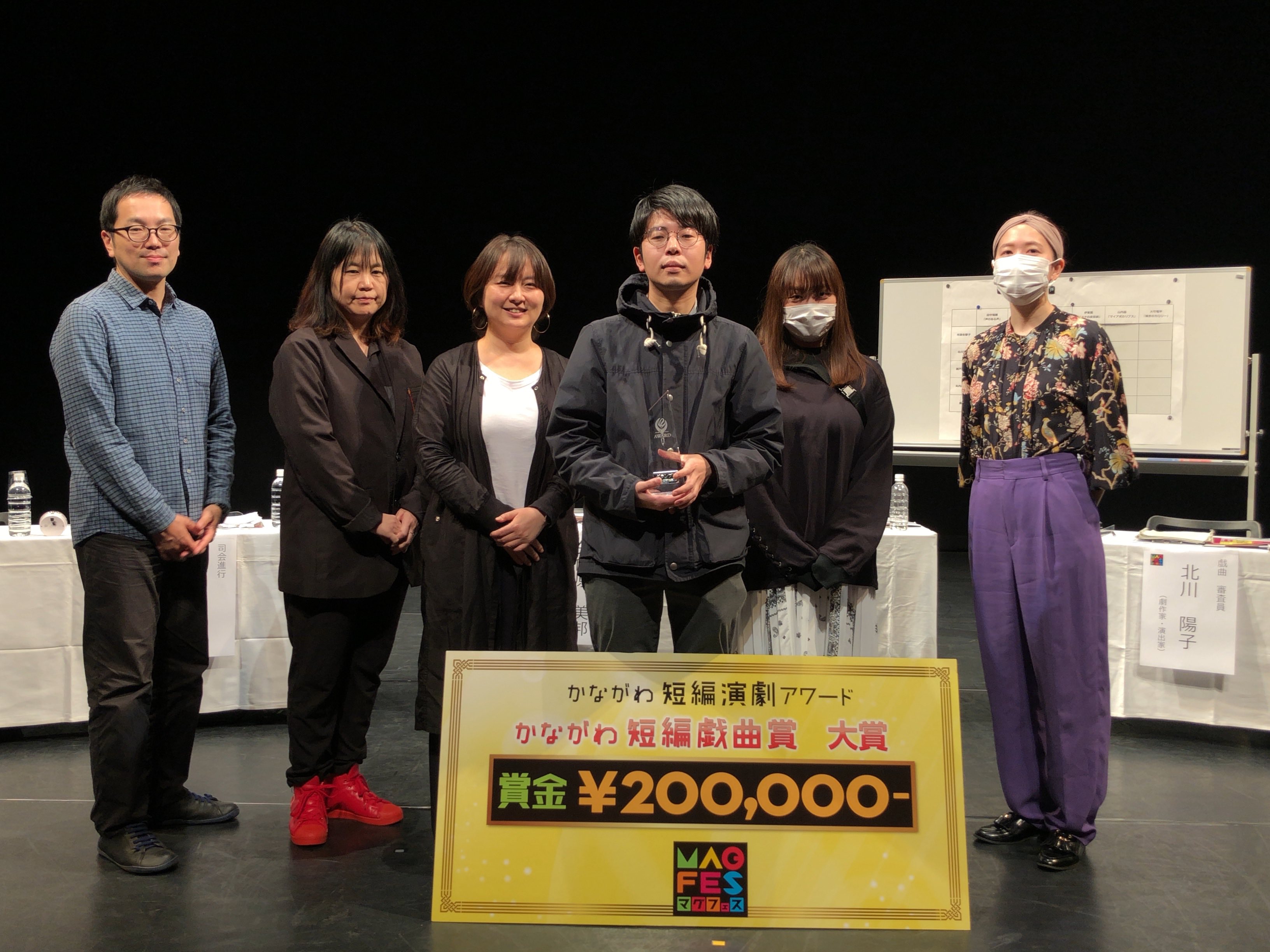 * From left: Shu Matsui (host), Mikuni Yanaihara (judge), Misaki Setoyama (judge), Ryuhei Otake, Yoko Kitagawa (judge), Satoko Ichihara (judge)
How will the prize money be used?
My TV broke on the morning of the judging day, so I would like to buy a new one.
In addition, please feel free to appeal to future activity plans!
I write plays regularly for a group called Team Night Eating , and my new play "Yatsude no Koro" will be performed from May 8th to 10th. It's a story about a fictitious eight-handed minority called Fatsia Fatsia and their classmates.
It is an expression on the stage of an existence that has been overlooked and an existence that we are trying not to see.
Team Night Era vol.7 "When Fatsia Fatsia"
[Screenplay] Ryuhei Otake
[Direction] Team Night
[Cast] Risa Tsuruta (Daydream), Satomi Takazawa, Futoshi Baba (Actor Theater), Jiro Omiya (Compsons)
*In response to the declaration of a state of emergency due to the spread of the new coronavirus infection, we have decided to postpone the performance. The postponement schedule will be announced on the official website as soon as it is decided.
Details http://team-yaei.com/next-stage/