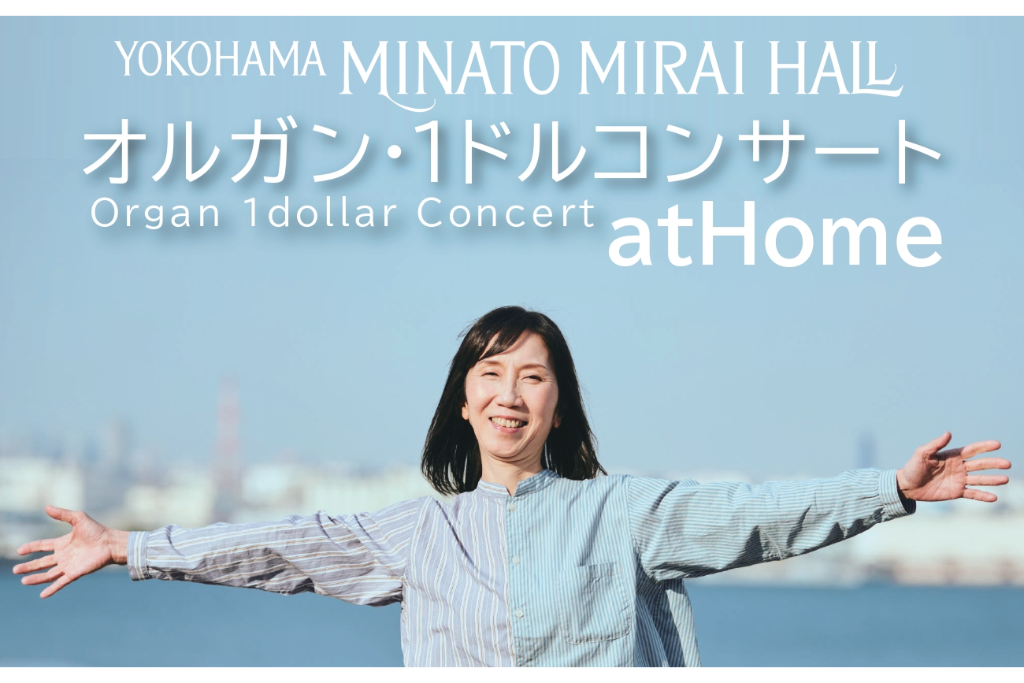 その他
Video distribution of the popular organ concert that you can enjoy at home!
This is a video distribution program that allows you to enjoy the popular lunchtime concert 'Organ $1 Concert' at Yokohama Minato Mirai Hall at home or anywhere in the world.
Yokohama Minatomirai Hall Hall organist Hatsumi Miura is the personality. In five installments, we will introduce the sounds of the pipe organ, nicknamed Lucy, along with the charms of Yokohama.
[ First time]
[Personality] Hatsumi Miura
[Organ] Kazuki Tomita
[Handicraft] Yokohama Museum of Art Children's Atelier
[Entrance fee] If you enjoy it, please click 'Like' instead of paying the entrance fee!
///Yokohama Minatomirai Hall pipe organ video distribution program
Click here for "Organ 1 Dollar Concert at Home" ///

[Organ 1 dollar plus atHome]
Pipe organ Lucy is packed with 4623 pipes and devices. Listen to the phrases played by Lucy and make an animal mask.
[We are looking for photos of your face! ]
Please send a photo of your face to my email address.
Introduced on the website of the Yokohama Museum of Art and the ending of the 3rd organ $1 concert at Home.
*We may not be able to introduce all the photos. Please note.
〇 Recruitment period June 24 (Wednesday) to July 25 (Saturday)
《E-mail Address》 yma-freezoneyaf.or.jp *Please replace with @.

Yokohama Minato Mirai Hall pipe organ video distribution program
Organ One Dollar Concert at Home
[First delivery date] Wednesday, June 24
[Appearance] Kazuki Tomita (organ)
[Performance program]
L. Boelmann: <Prayer of Notre Dame> from <Gothic Suite> Op.25-3
J. Clarke: March of the Prince of Denmark (Trumpet Voluntary)
[Production] Yokohama Minatomirai Hall (Yokohama Arts Foundation)
[Cooperation] Yokohama City Culture and Tourism Bureau, Yokohama Museum of Art Children's Atelier, Shinichi Ataka (video)