その他
Produce and sell original one-stroke notes designed from kimono patterns
(TOP image) Original one-stroke paper "Summer" Provided by the Silk Museum
From the spring of 2020, the Silk Museum planned to sell two types of single-stroke papers, "Spring" and "Summer," designed from the Homongi by Hiroko Tajima, which is owned by the museum, but due to the new coronavirus, the museum was temporarily closed. Therefore, the sale was postponed.
This time, we started selling at the silk museum shop at the same time as the opening on Tuesday, June 2nd.
We are looking forward to your visit as we are exhibiting kimonos that will make you forget the rainy season.
Homongi "Katsura", which was the model for the one-stroke paper "Summer", is also on display on the 2nd floor of the museum until July 19th (Sun).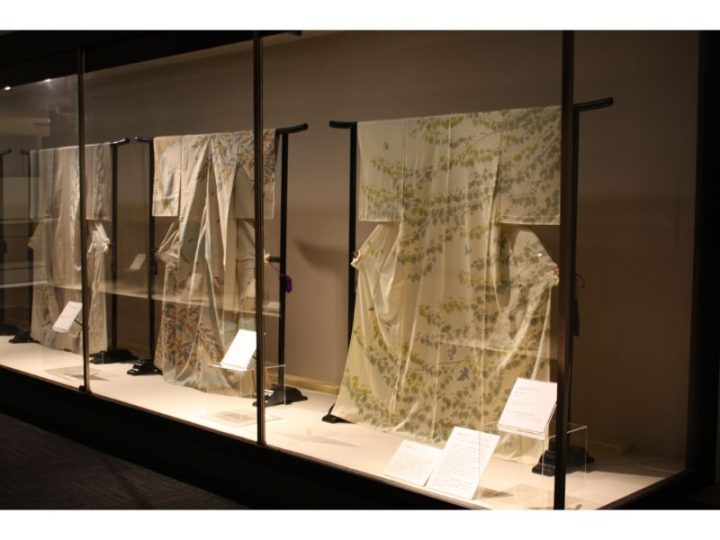 "notice"
It is open after taking measures to prevent new coronavirus infections.
For this reason, workshops, demonstrations, weaving and thread reeling experiences, and tactile exhibits have been canceled until August 31st (Monday). For more information on preventive measures, please visit our website .