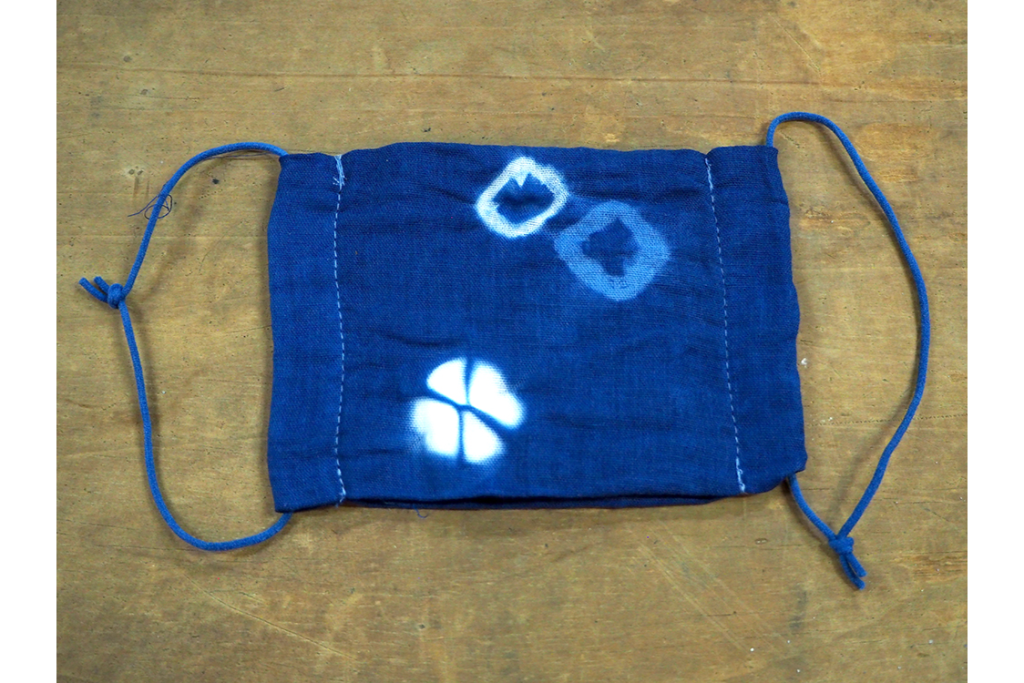 講座・ワークショップ
[Limited time] Let's make an original mask by dyeing the "government-supplied mask" with indigo!
(TOP image) Indigo dyeing mask completed image
At the indigo dyeing workshop in the Kawasaki Municipal Japanese House Garden and the Kawasaki City Traditional Crafts Center, we will prepare a limited-time indigo dyeing experience where you can bring in a mask provided by the government to prevent the spread of the new coronavirus and dye it.
This is a new experience menu where you can create a mask that is a little different from other people by adding your favorite pattern to a pure white mask.
[What is indigo dyeing]
Indigo is an annual plant of the polygonaceae family. Indigo solution is made by adding lime, lye, water, etc. to this and letting it heat and ferment. Indigo dyeing is a simple handicraft nurtured by our ancestors. Indigo, which is darker than blue and lighter than navy blue, is an ancient Japanese beautiful color.
"Government-issued mask" indigo dyeing experience
[Experience period] Now being held-March 31, 2021 ( Wednesday)
[Experience time] (1) 10:00-/(2) 13:00- * Both about 1 hour
[Venue] Kawasaki City Traditional Crafts Center ( inside the Kawasaki Municipal Japanese House Garden)
<access>
From the North Exit of Mukogaoka-Yuen Station on the Odakyu Line, take the Odakyu Bus [10] bound for Senshu-Daigaku-mae and get off at Senshu-Daigaku-mae, then walk for 5 minutes./About a 20-minute walk from the South Exit of Mukogaoka-Yuen Station on the Odakyu Line.
[Price] ¥700 (tax included)
[Conditions] Masks are limited to unused ones. Bring experience.
[Reception method] Advance application system by phone or email form
* Application by mail form is up to 3 days before the desired date
[ Inquiries] 044-900-1101 ( Kawasaki Traditional Crafts Center)